The MongoDB Summer '18 Intern Series: Communication is Key
Remi Lederman is a rising senior at the University of Pennsylvania. She's a communications major with a minor in art history, the managing editor of UPenn's culture magazine, and a 2018 Summer Intern for the MongoDB communications team.
As one of four marketing interns among a class of 62 comprised of mostly engineers, Remi has an interesting take on what it's like to work on the less technical side of the business.
Andrea Dooley: The internship program at MongoDB is pretty popular among computer science undergrads. As a comms major, how did you first learn about MongoDB and the internship opportunity?
Remi Lederman: UPenn has a big engineering school and MongoDB is very well known; there's a lot of t-shirts on campus. A lot of my friends are engineers, so I knew the company, but didn't really know exactly what it did. I went to a career fair where I was able to meet the campus team, and found the opportunity to be really interesting.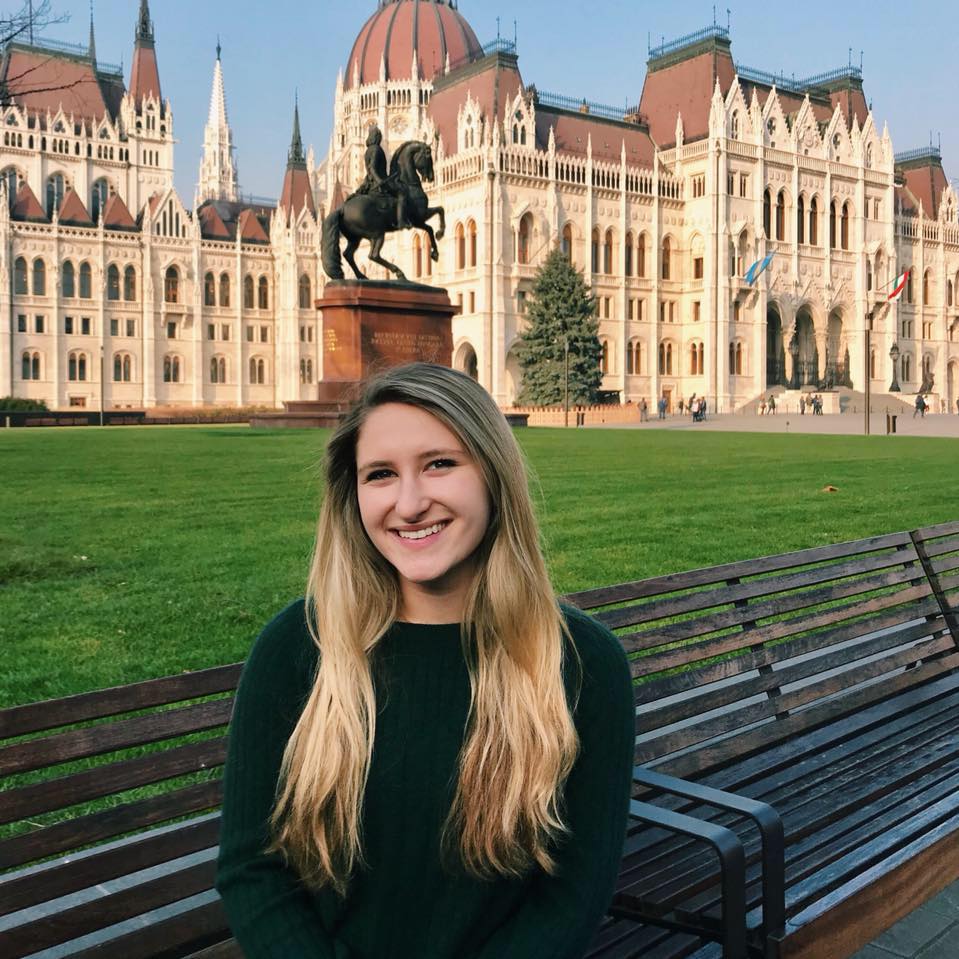 AD: Why did you want to intern at MongoDB this summer?
RL: After the career fair I kept up with the company and knew it was growing fast and that it was a really exciting time. I had an idea of the workplace culture by talking to previous interns, and had interned at a tech company the summer before, so I was looking for a similar kind of environment. I knew I wanted to do something in communications, and I felt the opportunity at MongoDB would be the perfect fit. The application process was seamless and the campus team kept me really informed. There was a lot of communication, I never felt out of the loop, and the overall process was very professional and organized.
AD: As someone not very familiar with computer science, was it difficult to learn MongoDB technology?
RL: While someone who is not very tech savvy may have a general idea of the database functionality, it's hard to have a deep understanding of the technology. As an intern, we went through training in our first week that provided insight into what MongoDB is, how it fits into the stack, how we compare others in the industry, and our overall value proposition. For the role I'm in, it's important to understand the different product offerings and features, what it means to be on version 4.0 versus version 3.6 for example, and what's important to our customers and community. It's different than what you would need to know or how you would view the database from an engineering standpoint.
AD: What's it like to work with mostly engineers?
RL: The company is so social and everyone's so nice, it's not hard to hang out together, even though our jobs are so different. It's also really nice to have a big intern class. There's 62 of us, so it's fun to attend all the events the campus team puts on for the interns and get to know each other.
AD: If you're not working with the technology, what sorts of project do you get to work on?
RL: I get new things to work on every day. For example, had a chance to take a first stab at the press release for MongoDB University reaching 1 million registrations, which was exciting. I've also helped create briefing books for customers and executives, which are prep guides for when they go into an interview or are giving a talk. It helps prepare them for what to expect in terms of talking points, background information, and questions that may be asked. I love that I get to help out on many visible things the team is working on. So when I see our CEO on CNBC, or our customers at MongoDB World using the stuff I helped to prepare, it's really rewarding.
AD: I know the engineering interns get to identify their preferred teams and projects. Did you have input in determining what you would work on this summer?
RL: I'm valued for my writing skills, so I get to write a lot and do a lot of editing. My mentor really pushed me to come up with my own projects, and creativity is really fostered here. In the beginning of the summer I was encouraged to outline goals for the internship. At some point during the summer I had the opportunity to attend a Crisis PR webinar. Like most companies, I knew that we had some form of a crisis plan in place that plan outlines what we do, the chain of command, and who is the designated team, but I wanted to put more detail into it, like creating templates for responses. My hope is that I leave at the end of my internship having given something tangible and impactful back to the company.
AD: What's been the biggest lesson you've learned so far?
RL: Preparing for all possible outcomes. In school we would analyze the scenario after it occurred, but here we want to get ahead of things. I've learned to do that by over communicating as opposed to under communicating.
AD: What would you say to other marketing/comms interns interested in MongoDB?
RL: A lot of companies have similar roles to what I am doing here, so when choosing where to intern for the summer I looked at other factors to differentiate each opportunity. For me, working at a company like MongoDB is ideal because it's an exciting environment. I'm invested in MongoDB because what I'm doing has a real impact, which in turn that has made an impact on me. I truly feel like a part of the company. I'm very impressed with everyone and everything at MongoDB, and I feel lucky to be a part of it.
To learn more about the MongoDB internship program,
click here
.