The MongoDB Community: Our First Steps Together Into A New Future
Hello MongoDB Community!
My name is Jamie Langskov and I joined MongoDB in September 2019 to help lead our community into a new future, defined by a cohesive experience within a robust and vibrant community ecosystem. My goal is to build opportunities for each of you to contribute to our community in the way that is most meaningful and rewarding to you. In my view, the MongoDB Community includes anywhere and everywhere that people are building new things, solving problems, and discussing innovative ideas on how to get the most from data with MongoDB technologies. This means the Community ecosystem will evolve into a portfolio of programs, both online and offline, working seamlessly together.
We're starting off 2020 by rolling out our new unified forums, where you can grow your knowledge, show off your experience, stay up-to-date on all things MongoDB, and connect with other MongoDB enthusiasts.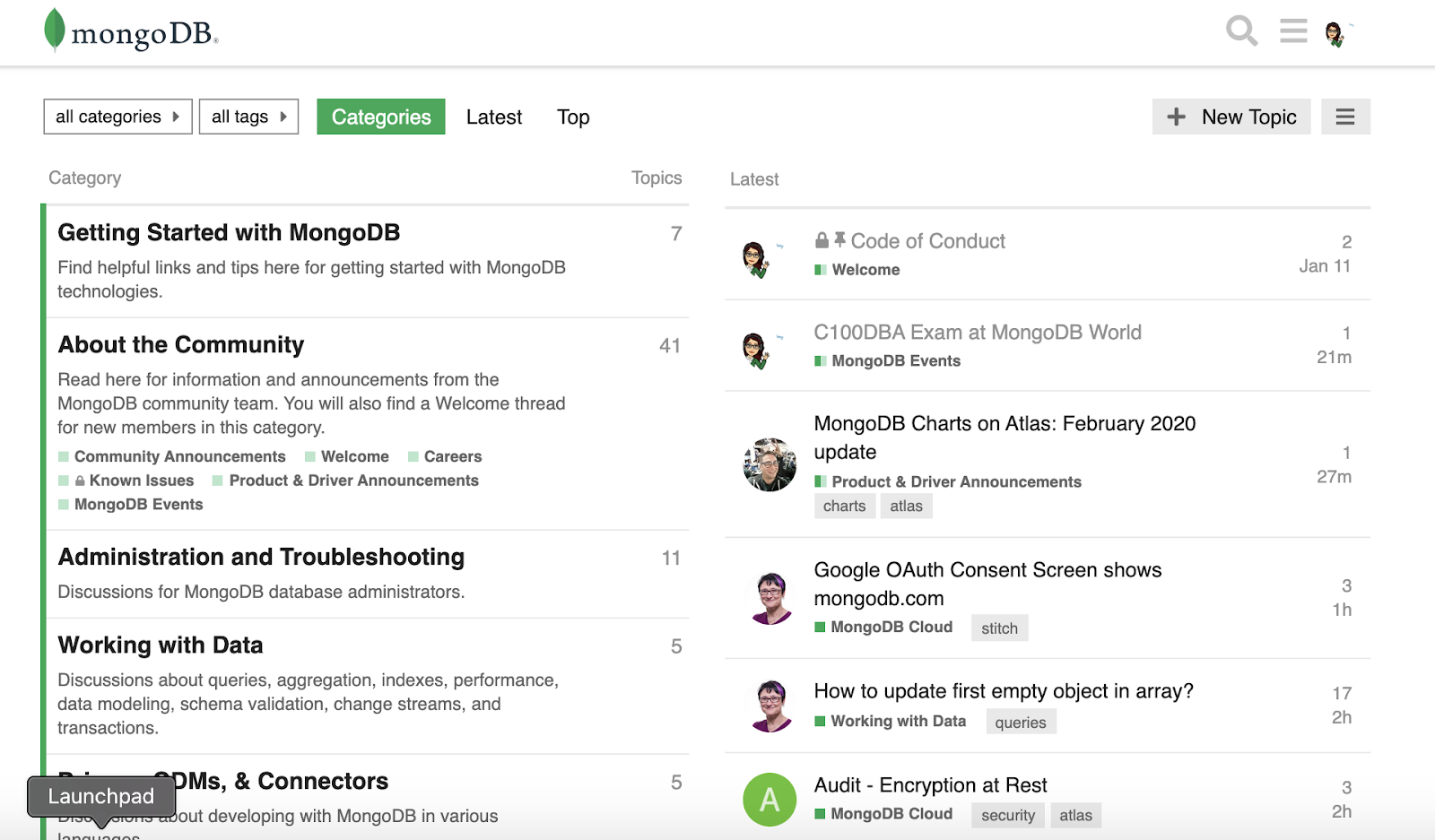 Replacing our Google groups, Slack workspace, Realm forums, and other places where you could find us online in the past, we're bringing together all of our users and expertise into one unified platform. For your convenience, the new forums are also connected with single sign-on, powered by your MongoDB Cloud account. Don't have one? You can either register for a new one or just log in with your Google account.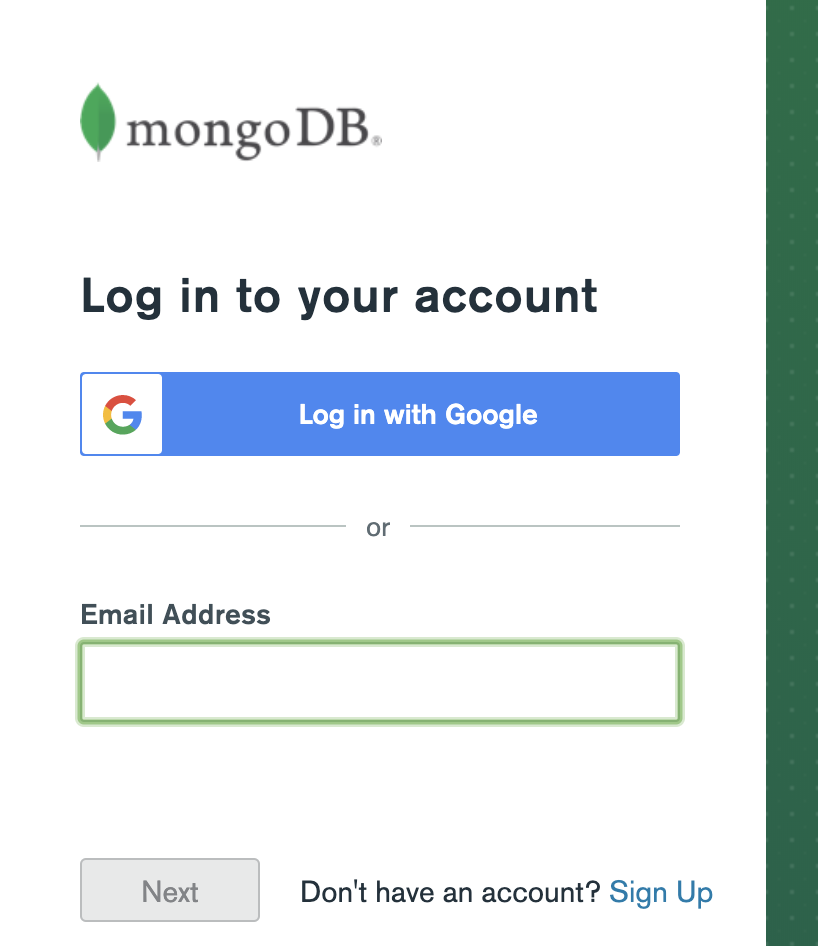 Get started with the new forums by visiting https://community.mongodb.com and setting up your profile under the Preferences menu (click your avatar, then click your name, and select Preferences). Upload a profile photo and fill in your biography. Be sure to check your notification settings so you can easily stay up-to-date on the topics that are important to you.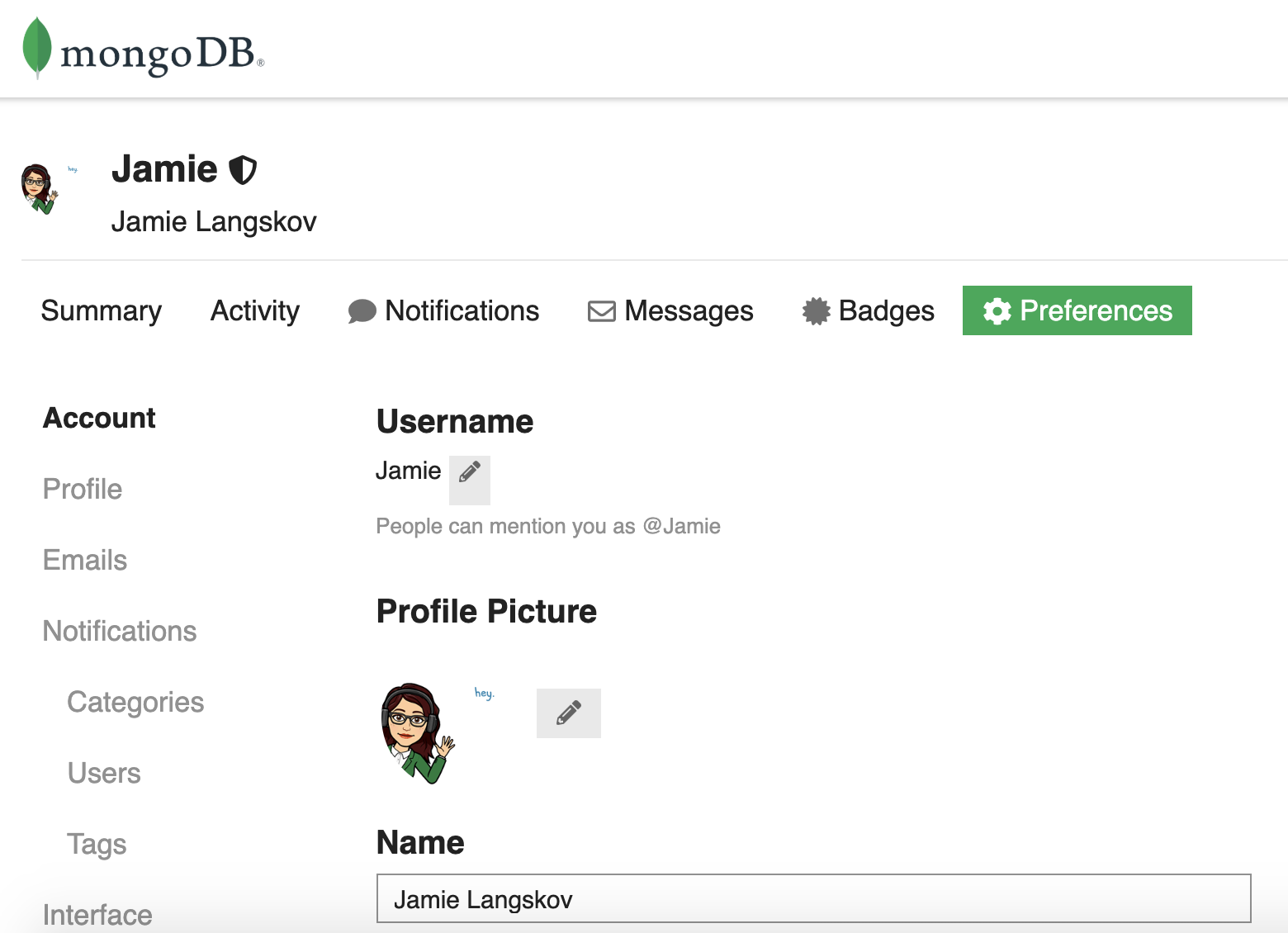 The first 200 members to register and post a topic/question or an answer will receive the exclusive Founders Badge and a tree will be planted in each of their names, as part of our 2020 campaign to help in the Australian bushfire recovery effort. Look for another blog post with additional details about this campaign soon!

Need help completing any of these tasks? We've created this handy guide to getting started. You can also have a chat with Leafy, our welcome bot, in your message inbox and earn a special surprise by completing the conversation tutorial.
Next, browse the available categories and feel free to post your first topic. I'd recommend the Welcome subcategory, where you can join your fellow members in introducing yourself.
This is just the first step in creating a more holistic community experience for all MongoDB users. Look for more announcements from us in the lead up to MongoDB World!