The Benefits of MongoDB Professional Certification
Recently, we released the MongoDB Certified Professional Finder. This new tool serves two purposes: it lets MongoDB Certified Professionals have a presence on our site, and it helps companies find and hire MongoDB experts.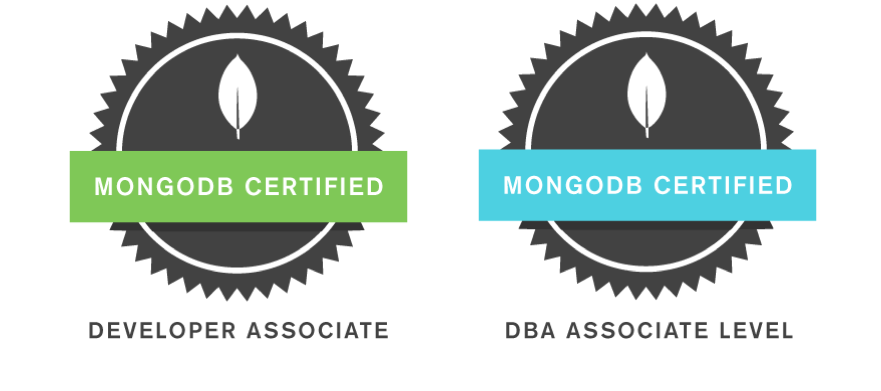 You may already know that we offer Professional Certification for both developers and DBAs. But what are the benefits of certification? Since everyone loves lists, let's look at the top five benefits:
Prove Your Skills. There are a lot of MongoDB users out there. How do you stand out? MongoDB Professional Certification as a DBA or Developer demonstrates that you're an expert. Certification is recognized by recruiters and hiring managers as proof that you know what you're doing.
Get Listed on the MongoDB University Site. Only certified professionals are listed in the MongoDB Certified Professional Finder. Try browsing through the finder – you'll find MongoDB experts all over the world, with a wide range of technical skills. Plus, it provides a secure and private way for people to contact you if they're interested in your profile. Of course, a listing is optional – you can stay private if you'd like.
Join Our Advocacy Hub. Certified professionals also receive an invitation to join the MongoDB Advocacy Hub. Through the Advocacy Hub you'll gain access to the latest releases, events, and MongoDB news, boost your learning and development through quality content and best practices, and get exclusive invites to speak at MongoDB events.
Use the Certified Professional Badge. Of course, you can and should put MongoDB Professional Certification on your resume. But sometimes it's nice to have a shorthand. You also get access to our MongoDB Certified Professional badges. With a badge on your LinkedIn profile, anyone can tell at a glance that you're a MongoDB expert.
Get a Discount for MongoDB World. Certified professionals will get 30% off of ticket prices to MongoDB World 2016. This two-day summit is the world's largest gathering of MongoDB professionals. You can hear from MongoDB engineers, learn about how other people are using MongoDB, hear about the roadmap for future releases, and get lots of new swag (of course). Registration for MongoDB World 2016 is now open for super duper early bird prices! If you register now with your Certified Professional discount code, you can take advantage of the best available price. Certified Professionals, use your license number (without hyphens) as the discount code at registration in order to receive this discount.
Convinced? The best way to start preparing for certification is to register for a free course at MongoDB University . Or if you're already an expert, you can sign up now for a Developer Exam or DBA Exam.
---
Already certified and want to get listed in the [MongoDB Certified Professional Finder](https://university.mongodb.com/certified_professional_finder/)?
Submit your profile
---