Switching Teams and Beginning a New Career as a Solutions Architect: Meet Idriss Ouazzani
I sat down with Idriss Ouazzani, a Solutions Architect (SA) based in France, to gain a deeper understanding of his fast track to success, rising from Customer Success Manager (CSM) to his current SA role in less than two years. We also spoke about his upbringing in Morocco, his deep love of learning, and the ways in which MongoDB has kept him motivated and energized.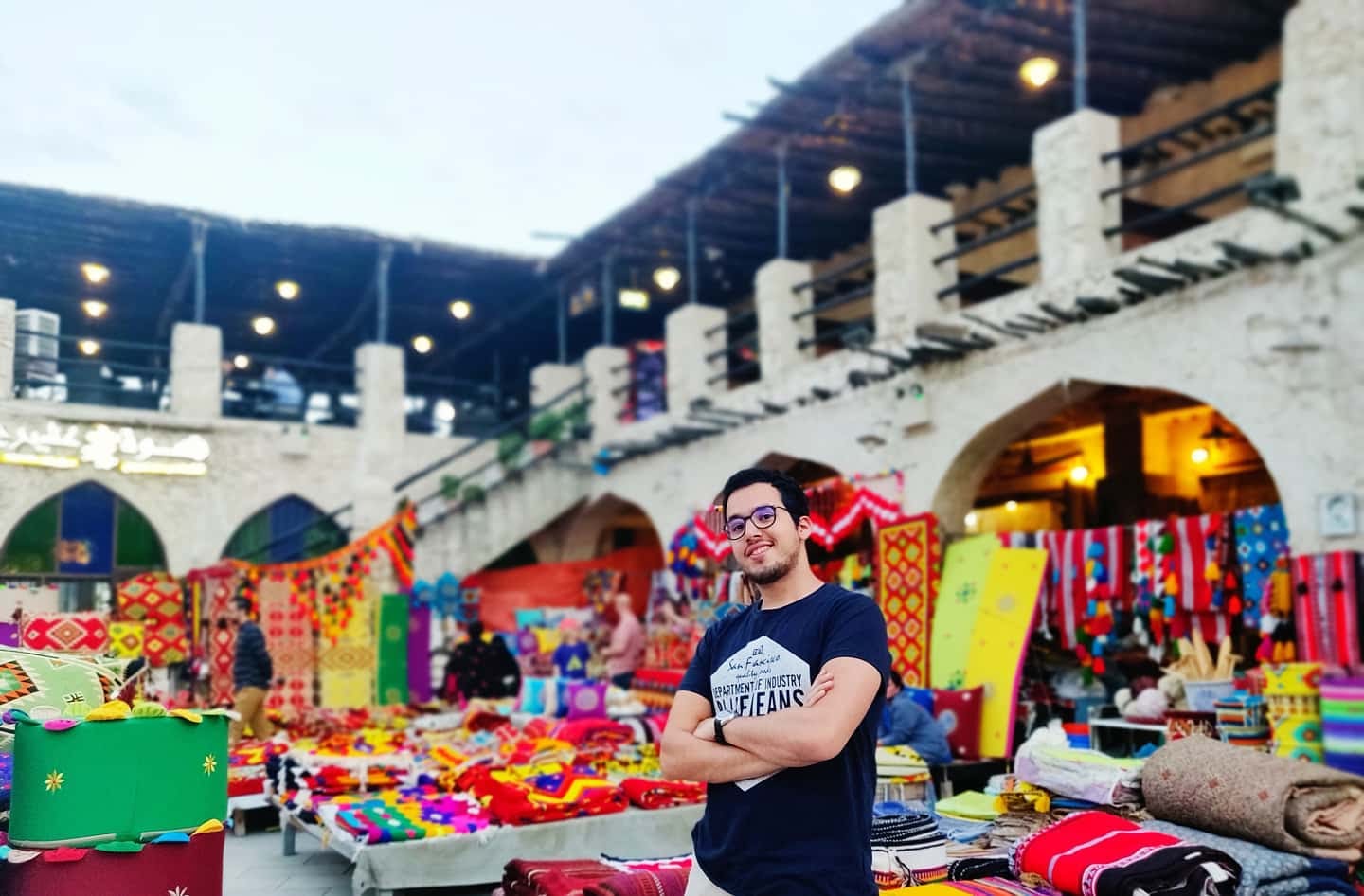 Jess Katz: Thank you for sharing your story, Idriss. Can you tell me what you did before joining MongoDB?
Idriss Ouazzani: I was born and raised in Meknès, Morocco, and lived there until I was 18 years old. Although I did extremely well in the entrance exam for the Moroccan Army, I decided instead to move to France and further my studies in engineering. I was always passionate about new technologies, and I decided to pursue electronics/signal-processing engineering.
While at university, I had a ton of impactful experiences, ranging from working as a receptionist in Japan to serving as Treasurer, and ultimately a President, of the third-biggest event in France for technical students, the Forum Toulouse Technologies. These experiences helped me discover another passion: business development.
I decided to apply for a double degree partnership between the engineering school and the business school, and I ended up getting a master's degree in engineering and business.
From there, I decided to join Atos, a French multinational information technology service and consulting company, as an Enterprise Account Executive covering the business unit in France's southwest region and managing a large portfolio.
After more than two years at Atos, I started to feel as if my passion for technology wasn't quite getting fulfilled. I decided to take on a new challenge, and move to a new country (Ireland) and join MongoDB!
JK: What inspired you to join MongoDB?
IO: During my time in sales at Atos, all my consultants were MongoDB lovers. They were so impressed by the technology and the continuous innovation that I couldn't resist joining this young but well-established company. While doing some of my own research, I was blown away by the growth rate, the innovation, the developers' feedback, and much more.
JK: Can you walk us through your career path at MongoDB?
IO: I joined MongoDB on August 19, 2019, as a CSM covering the entire French region. Moving from Toulouse, France, to Dublin, Ireland, I noticed that although the weather was colder, the atmosphere was so warm and welcoming. Even though I had an engineering background, I didn't know much about databases when I joined. Week one, I remember getting introduced to MongoDB University, and I was so impressed with the quality of the content that I got addicted to it. Within a month, I completed the presales bootcamp training and the new-hire technical training prep course. Everytime I learned something new, I understood that there was so much more to learn. When you're someone like I am who loves to learn, this is an amazing feeling.
I quickly took the lead on solving some of our customers' technical challenges in France. I remember the evenings I spent with our world-class Support Engineers finding creative solutions for a customer. I also built technical demos for my CSM colleagues and helped them expand their technical knowledge.
From there, I became a CSM covering the Middle East in addition to France. As an Arabic speaker, it was a great opportunity for me to work with a new market and speak three different languages all the time while collaborating with an amazing team. Even though I was offered the opportunity to be a SA in France, my manager at that time wanted to promote me to Senior CSM for my contribution to the CS program and for helping the organization grow. This really demonstrated to me just how great a company MongoDB is. After several months in the Senior CSM role, I moved back to France and became an SA, and it's been an incredible experience so far.
JK: What excites you most about being an SA, and why?
IO: Two months after I joined MongoDB, I went to Paris for the QBRs. There I met the SA team and started to learn about their role within the company. For those who don't know, an SA is a salesperson with very strong technical skills whose role is to understand customers' and prospects' requirements and explain how MongoDB can help them solve their problems. I had one of these moments where you think to yourself, "That's a job I could see myself doing." I asked about the typical SA career path at MongoDB, and one impressive thing was that each SA I spoke with had a unique growth path, and they were all very passionate about their work and the technology.
During the QBRs, I met Emmanuel Macé, an SA manager in France, and he saw the interest I had in the SA role. He made a decision that I will never forget: He asked me if I would like to attend a two-day team-building session at a French Normandy castle with the entire Southern Europe SA team to learn more about the role.
After spending those two days learning more about the team and the role, I grew extremely interested in the opportunity. However, when speaking with my manager and other people, becoming an SA seemed like a longer-term goal (more than 3 years), because I needed sufficient technical knowledge before taking it on. A couple of months later, the COVID-19 pandemic started, and the lockdown followed shortly after. I was stuck in a tiny apartment in Dublin and decided to gain as much knowledge as possible in order to secure the SA role. I remember spending hours and hours teaching myself technical concepts. I ended up getting both a MongoDB Developer and Microsoft Azure certification. I reached out to my manager and the SA manager about the role and wound up going through an interview process. This included everything from logic and technical knowledge tests to interviews with managers and vice presidents and finally a challenge.
Throughout the process, the CS leaders were there for me and provided their full support (a special thanks to Ruth Neligan, Sara Escribano-Slowey, and Julia Prause).
JK: How have you been able to be creative in your roles at MongoDB?
IO: I've never before been afforded this degree of freedom to create and innovate. In the CS org, each time I had an idea, I had full support from the managers to pursue it. During that time, I started a MongoDB championship concept: one-on-one speed "dating" with developers where they get 30 minutes to ask all the questions they want and much more. Additionally, when I had a technical question, other teams were always there to help. Last but not least, MongoDB's managers know how to create a "safe space" for me and others to share all of our thoughts with complete transparency.
JK: What are some interesting technical and creative aspects of being an SA?
IO: When you are an SA, you're focused on understanding your prospects' and your customers' needs. Oftentimes, they don't know a lot about MongoDB, so the challenge is to become a MongoDB expert and to understand the technical aspects that surround it. When you are an SA in MongoDB, you need to fully understand other technologies (Kafka, Kubernetes, Spark, cloud providers' offerings, Terraform, Ansible, and much more). You also need to understand the competitive landscape. I really like that we are at the cutting edge of technology.
JK: What would you want potential candidates to know about working at MongoDB?
IO: My advice is to be yourself. One key value we share is to "embrace the power of differences." Be proud of what you've achieved, think big, and remember, I didn't know much about databases when I joined, but I do now, and if you want to, you can too.
And lastly, take risks. When interviewing me, the team saw potential when I raised my hand even though I was far from being a traditional candidate.
JK: Did you have support from your managers each time you made an internal transfer? What were those conversations like?
IO: This is one of the most impressive things I saw at MongoDB. I was scared about how my manager would react if I asked for an internal transfer, but each time, I had full support from my managers. As a matter of fact, they went a step further and asked me what they could do to teach me about the position I wanted to get.