Sales Development Series: Meet the EMEA Account Development Team
Sales Development is a crucial part of the Sales organization at MongoDB. Our Sales Development function is broken down into Sales Development Representatives (SDRs), who qualify and validate inbound opportunities from both existing and prospective customers, and Account Development Representatives (ADRs), who support outbound opportunities by planning and executing pipeline generation strategies. Both of these roles offer an excellent path to kickstarting your career in sales at MongoDB.
In this blog post, you'll learn more about our EMEA (Europe, the Middle East, and Africa) outbound ADR team, which is divided into territories covering the UK & Ireland, the Nordics & Benelux, Central Europe, and Southern Europe. Hear from Manager David Sinnott and a few Account Development Representatives about the ADR role, team culture, and how MongoDB is enabling ADRs to grow their career.
Check out the first blog in our Sales Development series here.
An overview of Account Development in EMEA
David Sinnot, Sales Development Manager for the UK & Ireland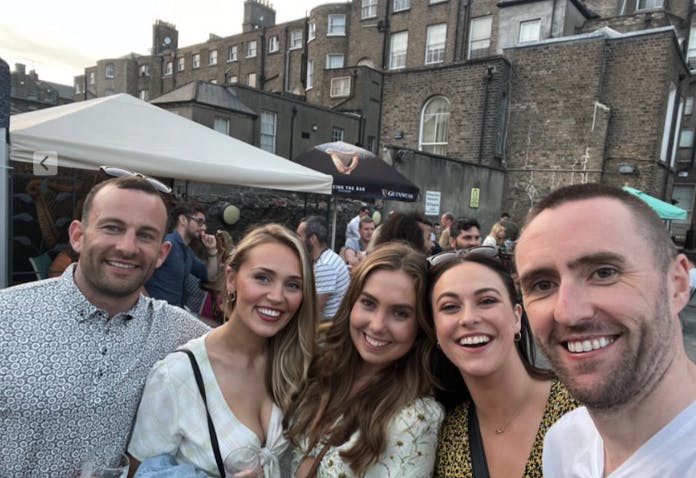 The Account Development team works very closely with our Enterprise Sales organization, supporting some of our largest customers across all industries. ADRs partner with Enterprise Account Executives to identify and uncover some of the biggest challenges facing their customers and through further discovery, position MongoDB as the solution to help solve whatever these challenges are.
I started my own career in tech sales as a Sales Development Representative 11 years ago. In tech sales, reps will have lots of successes and challenges and personally, I have always used these experiences as a way to try and better myself. My advice to reps just starting out is when things are not going to plan, take a step back to analyze the reason why, learn from it, and implement some new methods to avoid it happening again.
The opportunity to learn never stops at MongoDB. My team and I learn something new every day! Our products are always evolving and we continue to release added features and functionality, so we continually provide training around all of this. ADRs also spend a great deal of time learning about and implementing the sales methodology frameworks that MongoDB uses across the entire Sales organization. There are promotion paths available to all of the ADRs, whether that be staying in Sales or exploring other parts of the business, such as Marketing or Customer Success. All of the knowledge and skills picked up during their time as ADRs ensure that they hit the ground running once they are promoted to their next role within the business, whatever that may be. Some of the most successful Corporate and Enterprise reps in MongoDB started their own careers here as part of the ADR program. We do our absolute best to support all team members in deciding what is the best career path for them in the long term.
MongoDB is disrupting an industry that largely hasn't changed in over 40 years. We currently have around a 1% market share of the database market, which IDC predicts will be close to $119B by 2025, so the potential for MongoDB is still massive. With data being at the core of every modern-day business, organizations are having to modernize their legacy technology stacks and are starting to move more of their business functions to the cloud. MongoDB has an opportunity to play a big part in all of these initiatives and transformations. It's still an incredibly exciting time for any sales rep out there who may be considering MongoDB for their next move.
Hear from some team members
Johanna Sterneck, Sr. Account Development Representative for Central Europe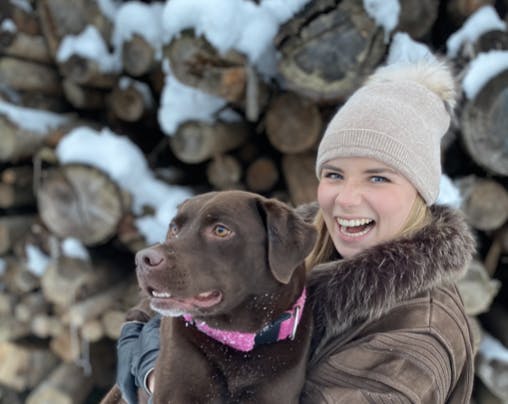 I joined MongoDB because I wanted to be part of a fast-growing, successful company that would help me grow professionally and personally. Over the past 10 months, every day has been a new experience and I feel that I've become part of something bigger. My onboarding experience was completely remote, but my team, manager, and everyone else at MongoDB have been very welcoming and supportive. The entire onboarding process was very well structured which allowed me to ramp up quickly.
As an ADR, persistence in getting things done and positivity are definitely key factors in my role. What's exciting is learning from the people around me and the great feedback culture we have. My team is very supportive, caring, and fun, and we are all happy to go the extra mile to achieve our goals.
Federica Ramondino, Sr. Account Development Representative for Southern Europe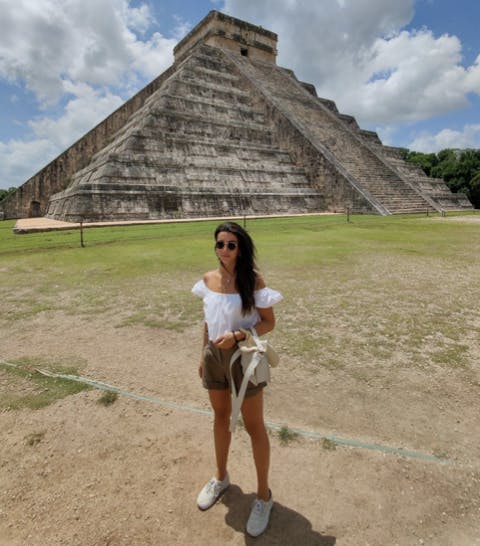 I joined MongoDB because I believed it was a company where I could develop my skills and grow professionally. I've stayed because it lived up to my expectations! I see a clear career path for myself here, and I am excited to progress into my next role and get closer to my final objective of becoming a manager.
To excel in an ADR role, you need dedication, good time and stakeholder management skills, and a positive attitude! My team is an amazing bunch of people that are always positive and keen on helping each other, even in a constantly evolving environment. What's exciting about this role is all the other teams that you get to work with and learn from, from Sales to Customer Success and Marketing.
Ruhan Jay Bora, Sr. Account Development Representative for the UK & Ireland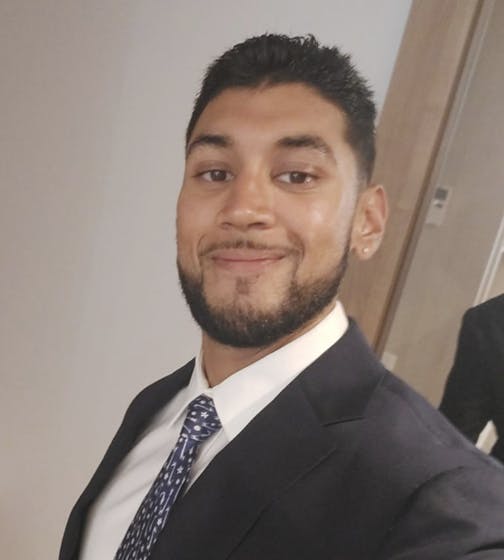 I joined MongoDB because I was keen to work for a company creating experiences for the future, and I wanted to be a key player in helping companies digitally transform. I see myself staying at MongoDB for a while because of the heavy emphasis that leadership places on development. I have monthly catch-up sessions with the VP of Sales for EMEA, VP of Cloud Partners, and regular 1:1's with my managers. Not a day goes by where I feel like I'm stagnating, and between learning about the latest in tech and sharpening my client-facing skills, there is plenty more room to grow!
If you want to be successful as an ADR, the first thing you need to have is a tremendous work ethic. I believe sales is ultimately a game of grit, perseverance, and resilience. It's not easy to learn so many technical concepts in the span of a few weeks, but our Sales Enablement team has compiled a bevy of excellent and readily digestible content that makes upskilling on MongoDB much easier. I will be moving into a new organization formed by our Sales team called the Associate Account Executive program. I harbor an ambition to become an Enterprise Account Executive, and this program will help me to develop the skills needed to work regularly with some of our most exciting clients!
The feeling of seeing a client's satisfaction and astonishment at how MongoDB can solve some of their technical and business challenges truly amazes you. Hearing how great MongoDB is directly from clients makes you realize we really have a great product.
I also find that the opportunity to accelerate your career here is extremely tangible. The company is young enough for you to shape your own path and no goal is too ambitious. The ability to engage with senior leadership up to the C-level is great too.
Interested in joining the Sales team at MongoDB? We have several open roles on our team and would love for you to transform your career with us!