Sales Advice for a Winning Year
Sam Fiorenzo and Lorena Cortes are two exceptional salespeople at MongoDB who have made a significant impact on their careers and the company. As they geared up to join our Excellence Club, they offered to share their insights and advice on what it takes to have a successful year in sales. Whether you're just starting out or looking to take your career to the next level, their tips and strategies are sure to inspire and guide you on your journey.
Advice from Lorena Cortes
Account Manager, Customer Success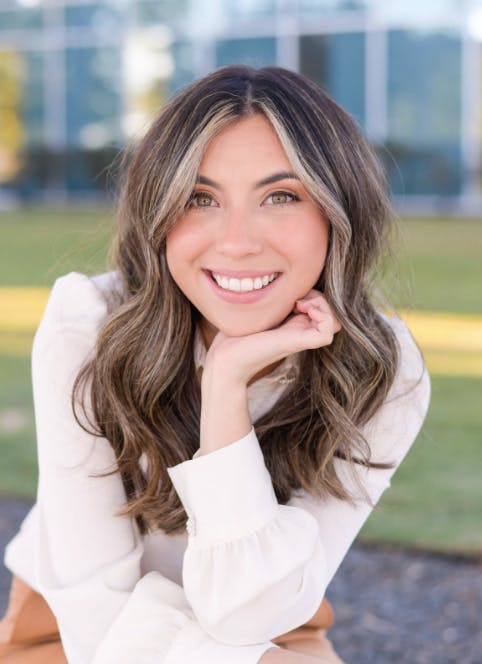 I joined MongoDB in 2020 and have since been promoted twice. In each role I've held, I've learned something new that's helped me achieve success as a salesperson. Developing myself from an Account Development Representative to Account Executive, and most recently to an Account Manager within our Customer Success team, has taught me to have a customer-centric mindset and reiterated the importance of building and maintaining long-term relationships with clients. This is why success requires more than just hitting your quotas. To develop yourself and your career, here are my three pieces of advice:
Maintain a positive mindset and trust the process
This is easier said than done, but it's essential to success. One of the keys to maintaining a positive attitude is following a proven sales methodology. At MongoDB, for example, we follow a process that involves understanding the customer's current state, what they're trying to achieve, and what is required to get there. It's important not to skip any steps and to stay patient and persistent throughout the process. Deal cycles can be long, and some deals may fall through, but it's crucial to stay focused on your long-term vision and persevere through difficulties. Preparation will be key here. As for experiencing setbacks, such as losing a deal, it's important to embrace these opportunities to reflect, review, learn, and grow. Losing deals can be tough, but it's also an opportunity to refine your approach and improve it for the next time. Trusting in the process means staying committed to your weekly M4S (Metrics for Success) and tracking your activity. Even if you don't see immediate results, trust that the actions you're taking will eventually yield outcomes.
Work hard and stay consistent
Working hard and staying consistent is another key to success in sales. Cultivating self-discipline and holding yourself accountable to your yearly goals is essential. Establishing a positive routine will help you avoid distractions and stay on track. Allocating time for additional enablement around the technology you're selling and working with internal stakeholders can help establish credibility with your customers. This is a reflection of how well you listen to your customer and take your partnership with their company seriously.
Achieve work-life balance
Achieving work-life balance is crucial to your physical and mental well-being, and ultimately, your success in sales. This was one of my biggest lessons this past quarter. It's easy to get caught up in work and forget to take care of yourself outside of the office, but this can actually hinder your productivity and success. Making time for yourself outside of work by engaging in activities that bring you joy, such as exercise or hobbies, will enhance your overall happiness and ability to come back to work recharged.
Advice from Sam Fiorenzo
Strategic Account Executive
I joined MongoDB as a Sales Development Representative and have spent almost six years growing my career here. I've learned a lot about what it takes to be a successful salesperson from different peers or leaders and through my own experiences. While success isn't promised, there are some things that have been core to getting there.
Company matters
Being selective about the product or service you want to represent makes a big difference. In my mind, a strong company will have a clearly defined addressable market, a product that is mission critical or tied to revenue-generating functions (it will solve pain for its customers), and is backed by a leadership team that you trust to drive the company forward.
If you're missing these factors, it probably means you're selling a commodity or you're losing to competitors for various reasons. Selling "nice-to-haves" makes it difficult to differentiate based on real value and near impossible to forecast.
The company you work for matters. Having an employer who invests in understanding the market and your customers' pain points matters. Working for an organization like MongoDB that is continuously iterating to improve products or services massively simplifies my role. I get to focus on finding and understanding the real problems some of the largest organizations in the world are facing, and then help them fix it.
Growth mindset
Sales can be a tough job. You hear "no" far more often than "yes," and it's easy to become discouraged when it seems like all of your hard work isn't paying off.
I've had to learn to be diligent in reframing challenges or setbacks. I've messed up a sales cycle more times than I can count, missed an important qualification detail or deadline, and have definitely lost deals. The key for me is that I don't look at any of those as my end result.
When I'm met with a challenge in order to progress, it just means I need to pivot. These moments act as change agents that drive me forward.
It would be untrue to state that all problems you face are good, however, if I had never learned to persevere through setbacks, my sales career would've ended years ago.
Some of the most successful sales professionals I've come across refer to this as having a growth mindset. They're the people who could get a door slammed in their face and respond with "not that door? – I'll try this window."
Great discovery
The foundation of any good partnership or deal is deeply understanding your customer's current state and their biggest problems. We refer to this as discovery.
Early in my tech sales career, I was given advice to mute the phone when I wasn't speaking. This additional second it took for me to unmute before driving the conversation forward taught me how to listen to understand instead of immediately responding. Those brief moments became filled with elaboration or detail of what was most important instead of closed questions filling the silence.
Another senior leader used to tell us to "hold the point" during great discovery.
He told a story about his duck-hunting dogs. It was the dogs' job to seek out the ducks' nests and point to their location without waking them or scaring them away. He (the hunter) would then signal when he was ready to shoot. It was then that the dogs would flush or scare the ducks out of the nest.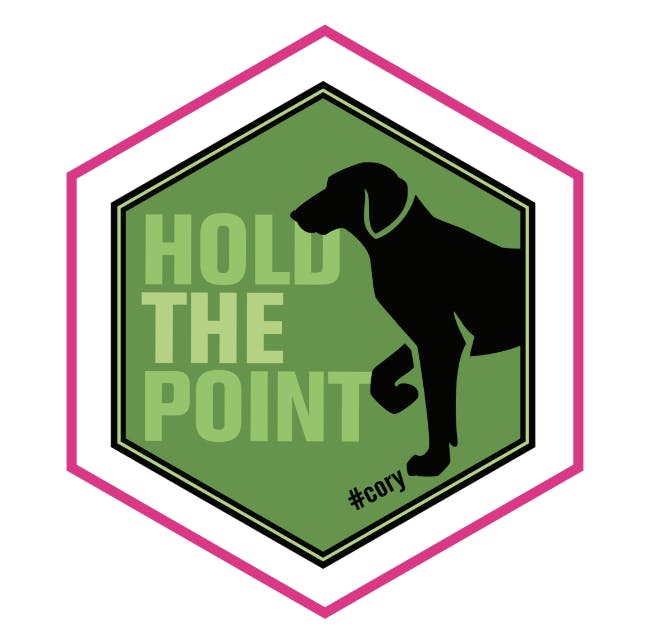 One of his dogs was the best at finding the ducks but would get too excited and jump to flush out the ducks before he was ready. The hunts became wildly unsuccessful.
He compared this excited hunting dog to an eager sales rep hearing the first pain that could be solved and jumping to share our product.
When we talk to customers, it's easy to become eager or excited when hearing about one problem your solution can fix. The analogy highlights the importance of patience in understanding their entire situation and "holding your point" before jumping to prescribe a solution.
These are small examples that resonated with me. I use them as reminders to stay laser-focused on listening to the customer and understanding as much as I can about their needs before getting too excited about a qualified deal.
Last, but far from least, it's important to remember that you can't do it alone
It truly takes an army of talented individuals to find a lot of success in sales. For me, this includes people in roles focused on consulting services, customer success, solutions architecting, product engineering, support, and even partnerships.
Whether you're one week or ten years into selling it's important to stay humble and acknowledge that everyone around you has unique strengths or skills that can drive your success forward.
In my experience, working together and leveraging others' expertise is crucial to overachieving goals and ultimately making a meaningful impact in your organization.
Learn about MongoDB's employee resource groups that build community and foster inclusion for women in tech, including Sell Like a Girl, an initiative devoted to making MongoDB the best place to work for women in sales.