Real Stories from Real Moms of MongoDB
In honor of this past Mother's Day, we want to take the time to highlight some of the amazing mothers who work at MongoDB. Meghan, Ozge, and Lauren share their experiences about what it's like to be a working mother and how motherhood has impacted their perspectives on life.
Meghan Gill, VP of Sales Operations, NYC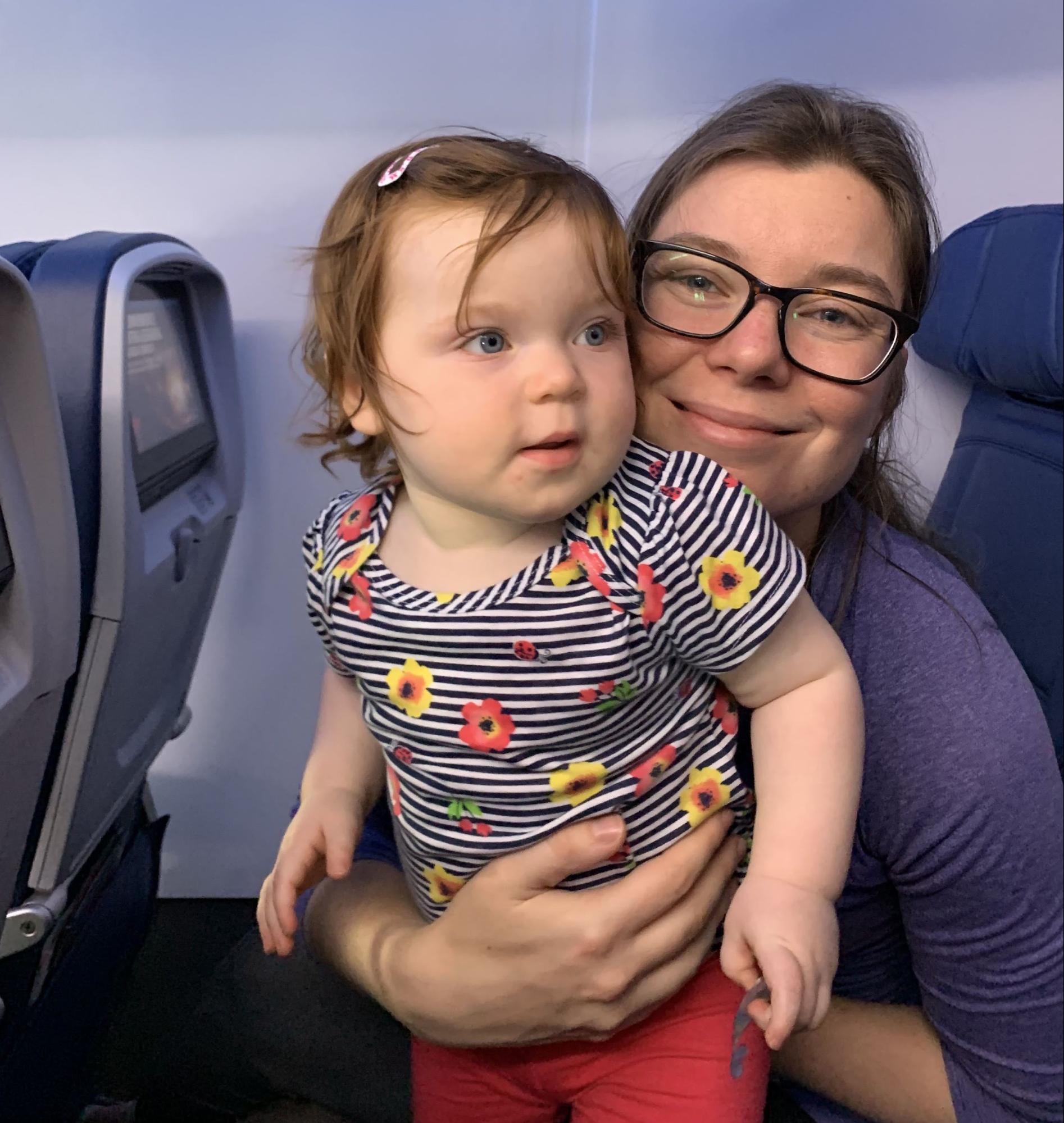 "There is nothing more humbling than becoming a new mom. There is so much to learn about parenting and it can be overwhelming. Being a working mom means constantly juggling to fit family time alongside work commitments like QBRs and business travel. I feel fortunate that MongoDB is a flexible employer. We all work hard and everyone is understanding when it comes to daycare pickups, pediatrician appointments, and other parenting "stuff" that comes up. I feel extremely lucky that MongoDB offers a service called Cleo that has all kinds of services and education for parents, as well as the private Slack channel for pregnant women and mothers to help each other through transitions. I want to be a good example for my daughter as a woman in leadership and MongoDB is allowing me to do that!"
Ozge Tuncel, VP of Customer Success and Sales Development, NYC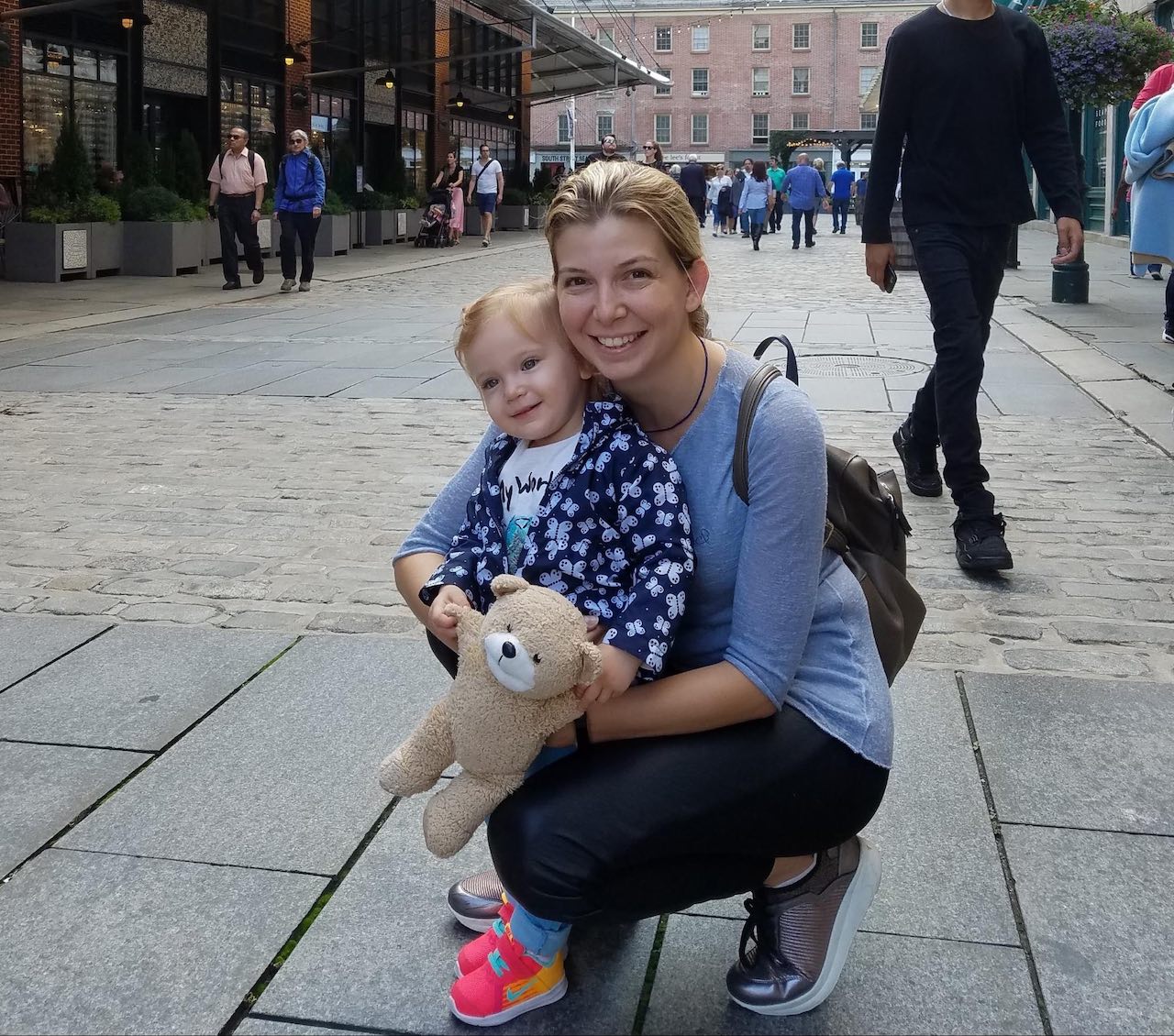 "My daughter, Defne, was born in November 2016, and becoming a mother truly transformed the way I view the world and how I look at achieving a work-life blend. After becoming a mother, I leaped into another level of productivity and efficiency because I really didn't have another choice. I needed to juggle global teams and be a fully present mother to my daughter. I became a master at prioritizing personal and professional goals, I learned how to delegate better, and gave up control in certain areas, while I gained control in others. My whole approach to life changed because I had a new motivation to succeed in my career, and in my personal life. I want to set an example for my daughter. I now have a new responsibility and am passionate about being a role model for Defne. I want her to know that she can achieve her dreams, and doesn't have to follow specific gender norms or make trade-offs. She should not be afraid to test her potential and should give her dreams a fair chance to become true."
Lauren Schaefer, Developer Advocate, Remote, USA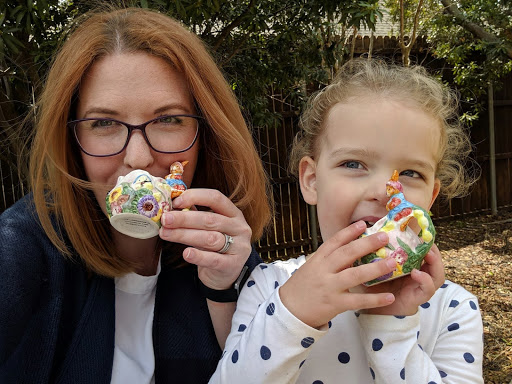 "I love my role as a Developer Advocate and the travel opportunities that come with it. Speaking at conferences and interacting with developers is one of my favorite parts of the job. With a three-year-old daughter and a husband who also travels occasionally on business, our schedule gets a bit hectic. My manager has been incredibly supportive of me whenever I've said that I need to reduce the amount I'm traveling or that I'm unable to travel because my husband will be out of town at the same time so I need to stay with my daughter. I'm so appreciative of his support!"
Thank you for sharing your stories with us! At MongoDB, we care deeply about being a diverse and inclusive workplace for all of our employees. From our parental leave policy, to employee resource groups and other important benefits, we want to make sure that every employee is supported in their professional and personal lives.
Interested in learning more about our job opportunities? Explore our open positions and join us!