PowerToFly Event Recap: MongoDB's Regional Sales Director Offers 10 Valuable Career Lessons
In November 2020, MongoDB hosted a virtual panel discussion with our partner PowerToFly. During this session, women in roles across MongoDB's Sales organization — from entry-level to leadership — shared more about their experience working at such a fast-growing company, how they've owned their career growth, and advice for anyone considering a career here.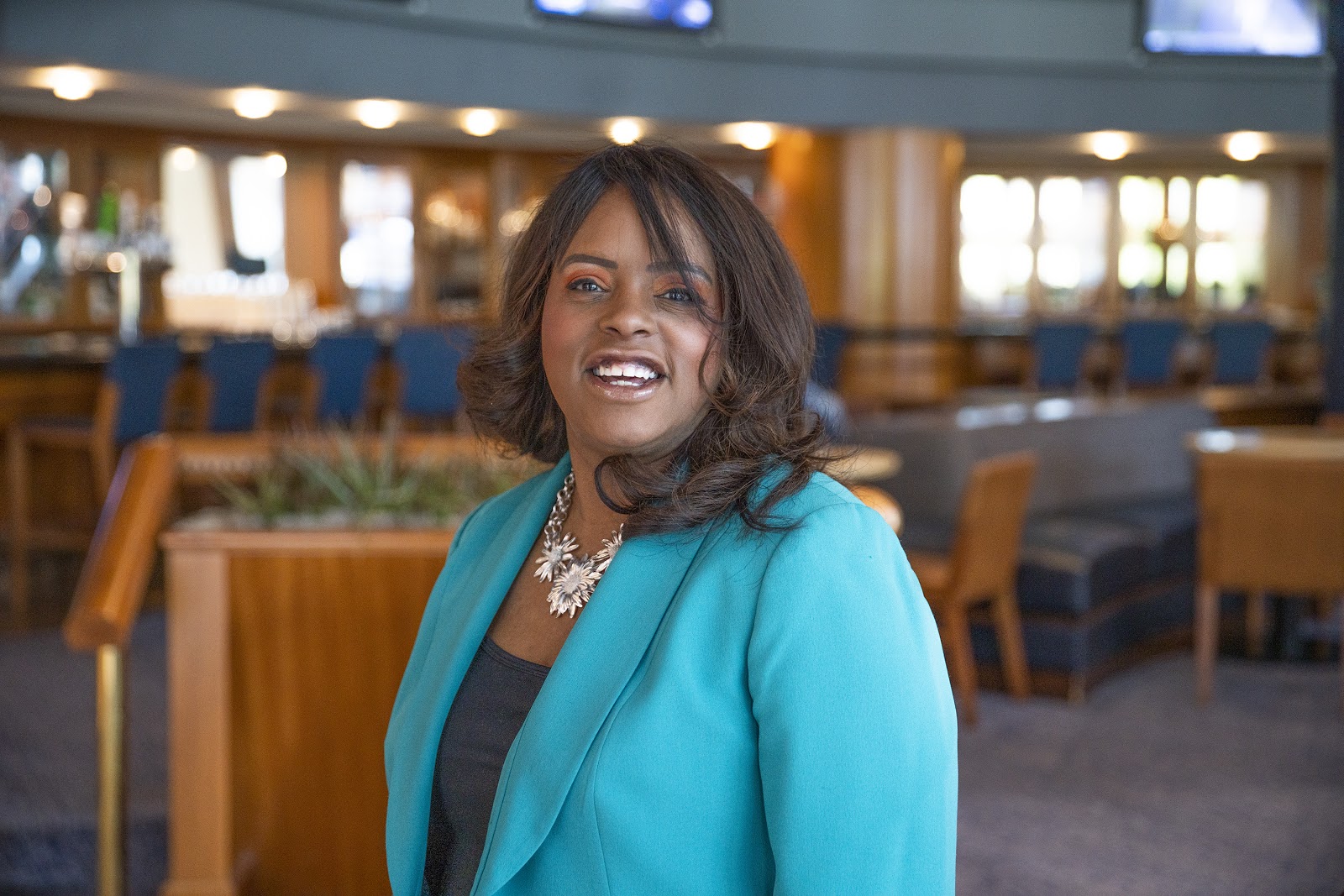 One mic-drop moment during the event was when Stephanie Samuels, Regional Director of Sales at MongoDB, shared 10 unique and insightful lessons based on her experiences that anyone — early careerist or seasoned professional — should consider to guide their career success.
10 Career Lessons by Stephanie Samuels
Lesson #10: You are not a label.
Lesson #9: Have a strong work ethic.
Lesson #8: Advocate for yourself.
Lesson #7: You are not an imposter.
Lesson #6: The most valuable resource you have is your time.
Lesson #5: Make work-life balance a priority.
Lesson #4: Create a personal board of directors.
Lesson #3: Run your own race.
Lesson #2: Have perseverance.
Lesson #1: There will be beauty for ashes.
Download the lessons here: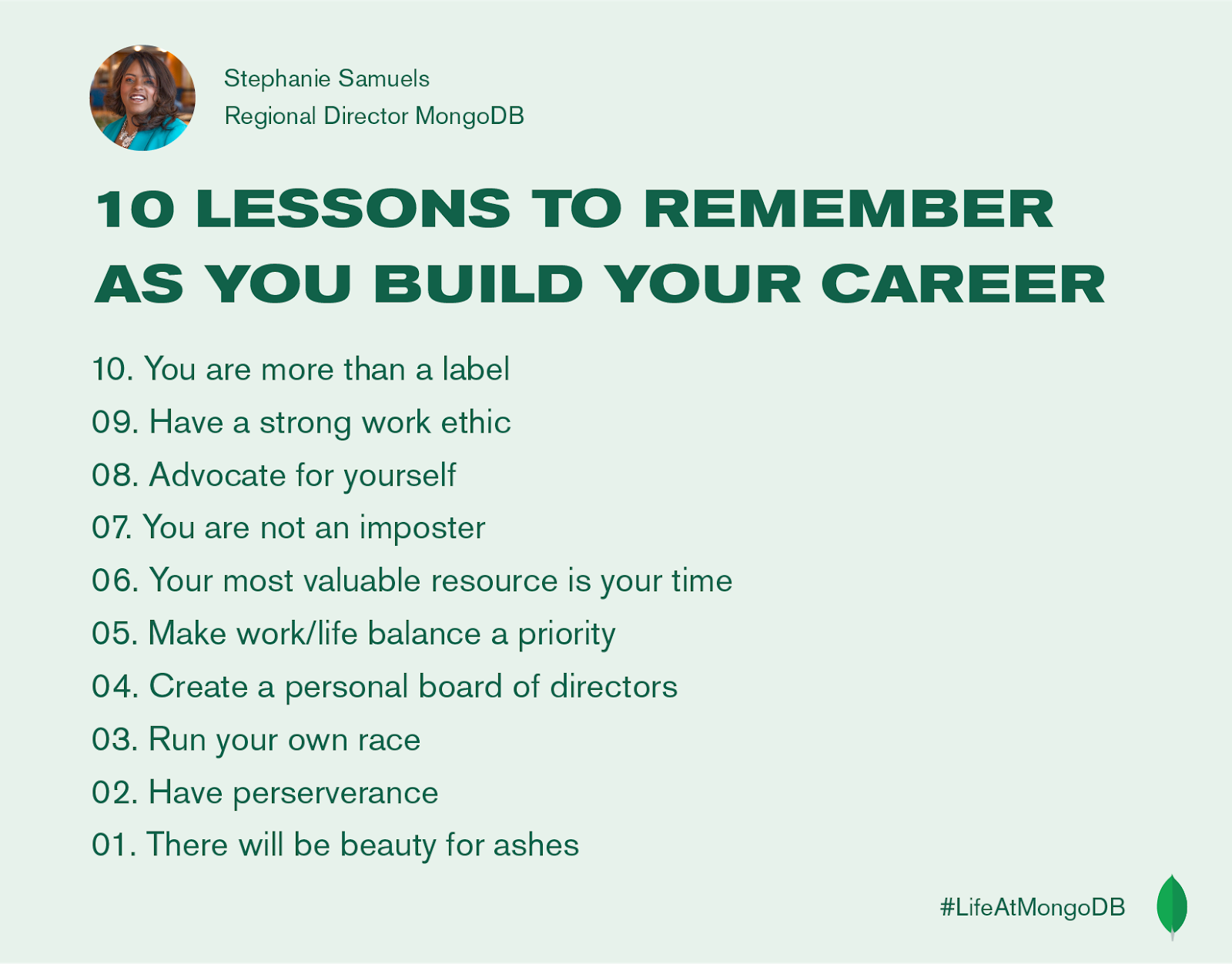 About PowerToFly:
MongoDB is a proud partner of PowerToFly, a recruiting platform that connects companies to women in tech, sales, marketing, and more. With a mission to improve diversity recruiting and hiring, PowerToFly is a targeted job board that offers high-visibility employer branding services to help pools of underrepresented talent discover new roles at great companies. Learn more about PowerToFly here.
Interested in pursuing a career at MongoDB? We have several open roles on our teams across the globe, and we'd love for you to build your career with us!