A New Way to Connect with Your Community
Hello!
I'm Wesley Faulkner, Technical Community Manager at MongoDB. Our thoughts go out to all those affected by the coronavirus pandemic, and we are grateful to all of the people who are helping their communities weather this historic catastrophe. We strongly encourage everyone to follow global and local health authorities on best practices to stay safe and healthy and avoid spreading the virus during this difficult time.
MongoDB is doing our part to keep you in touch with fellow community members around the world while we are apart. As we mentioned in our previous blog post, we are working to rapidly evolve our community programs to give you a robust learning and working environment, starting with our online forums.
For the next step of this evolution, we're moving our user group events away from Meetup.com and into MongoDB.com. Integrated via single sign-on with our Cloud offering and the online forums, the new event platform offers you a perfectly blended MongoDB experience. Visit https://live.mongodb.com today to check out the new platform. There, you will be able to browse MongoDB User Groups by region and locale. Register for groups you're interested in to receive notifications when new events are published and to connect with other members in your region.
We won't be meeting in person for a bit, but that's no reason to miss out on valuable time together. We encourage you and your fellow community members to familiarize yourself with these tools and begin scheduling and hosting virtual events right away. When the need to be physically distant ends, you'll be ready with the right tools in hand for more successful meetups and other in-person community events.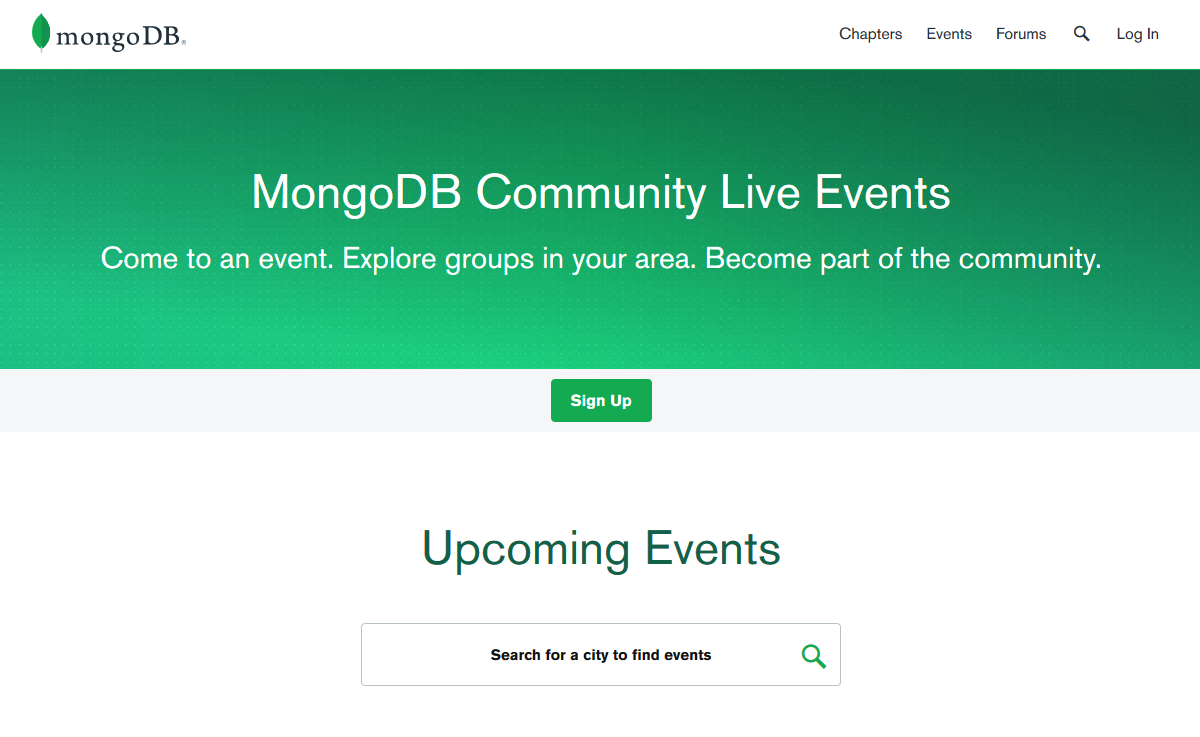 Get Started
Log in at https://live.mongodb.com using your MongoDB Cloud account credentials. If you don't already have a MongoDB Cloud account, you can quickly create one here.
Once you have your account activated, you can join your user group. Find your user group by browsing the geographic list at the bottom of the homepage, or by searching. If you don't see a group in your area, we encourage you to create one. Just fill out this form to get started.
Every Community Event is Free of Charge
Every community event will be free to attend. If you're the organizer of an event, you'll still be able to have sponsors, but now you will be able to showcase them on your chapter's page.
The Platform is Live: Check It Out Today!
To make this move as painless as possible, we've reached out to existing user group leaders from our Meetup.com chapters and many have already started the transition to the new platform. Log in yourself and get connected at https://live.mongodb.com today!
Have questions?
If you have any questions or issues now or in the future, please feel free to send them to live-events@mongodb.com.