MongoDB Hosts the Second Annual Women in Computer Science Summit in NYC
MongoDB NYC hosted its second annual Women in Computer Science Summit on April 12th with extraordinary students who are passionate about technology and building their dream careers.
We first launched this summit last year, in an effort to change the ratio and encourage more women to join the tech industry. The summit is an inspiring day filled with technical workshops, professional development activities, and networking for undergraduates studying computer science who identify as women.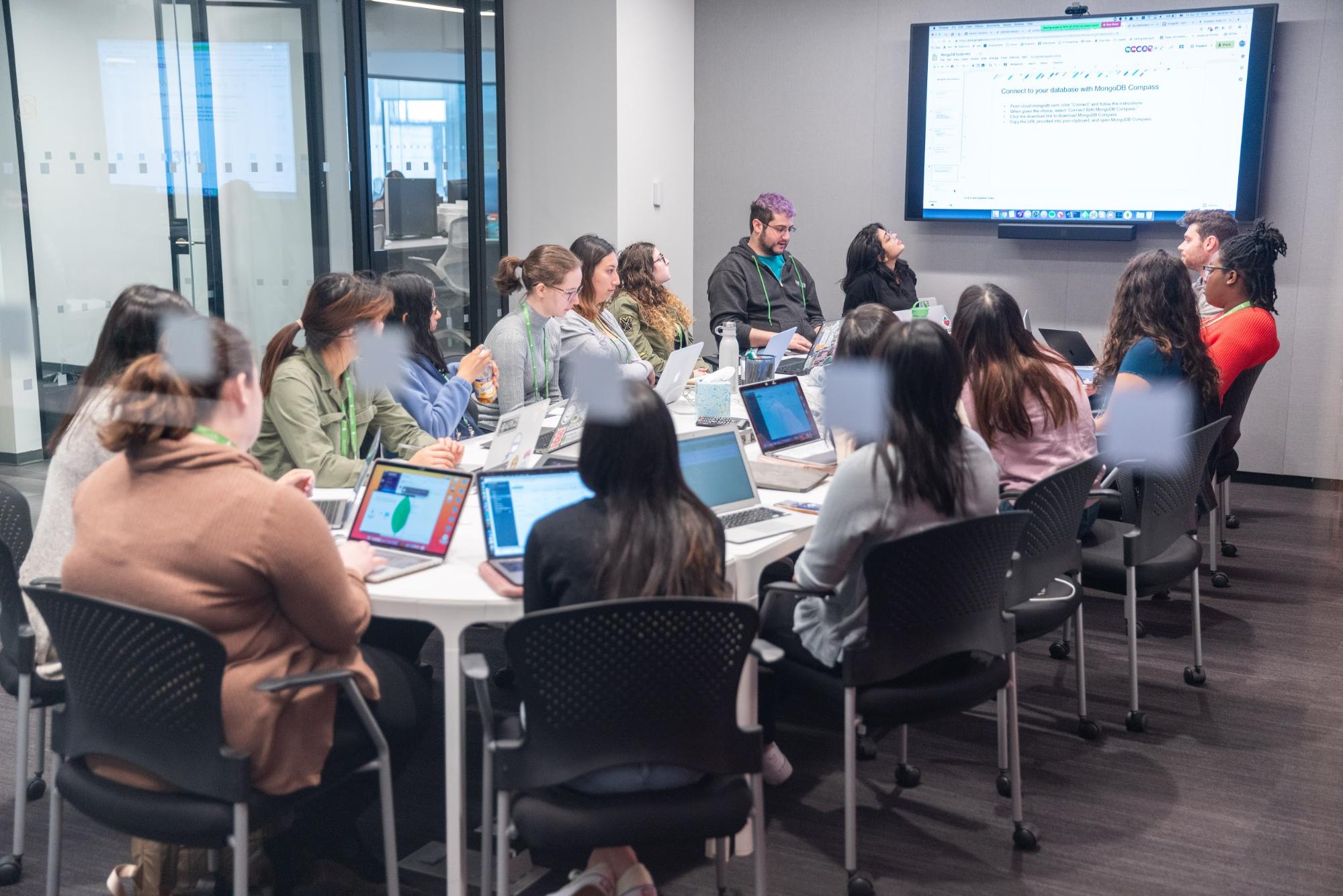 The full-day event, which was organized and hosted by the MongoDB Campus Recruiting Team, included a packed agenda with workshops, application building, mock interviews, and a panel discussion with MongoDB engineers. One of the highlights of the summit is that everyone had the chance to get to know other women in computer science from around the United States. They also learned how to sharpen their tech skills and how to build their confidence.
The day began with an introduction by Lena Smart, MongoDB's Chief Information Security Officer, who gave an inspiring talk about her impressive background and encouraged everyone to challenge the status quo for women in STEM.
We then led two different technical workshop tracks. One allowed the attendees to learn and play around with MongoDB products like our fully managed cloud database MongoDB Atlas, and native visualization tool MongoDB Charts. The other explored database fundamentals and the developer best practices our teams employ everyday. The tracks allowed attendees to choose the content most interesting and relevant to them.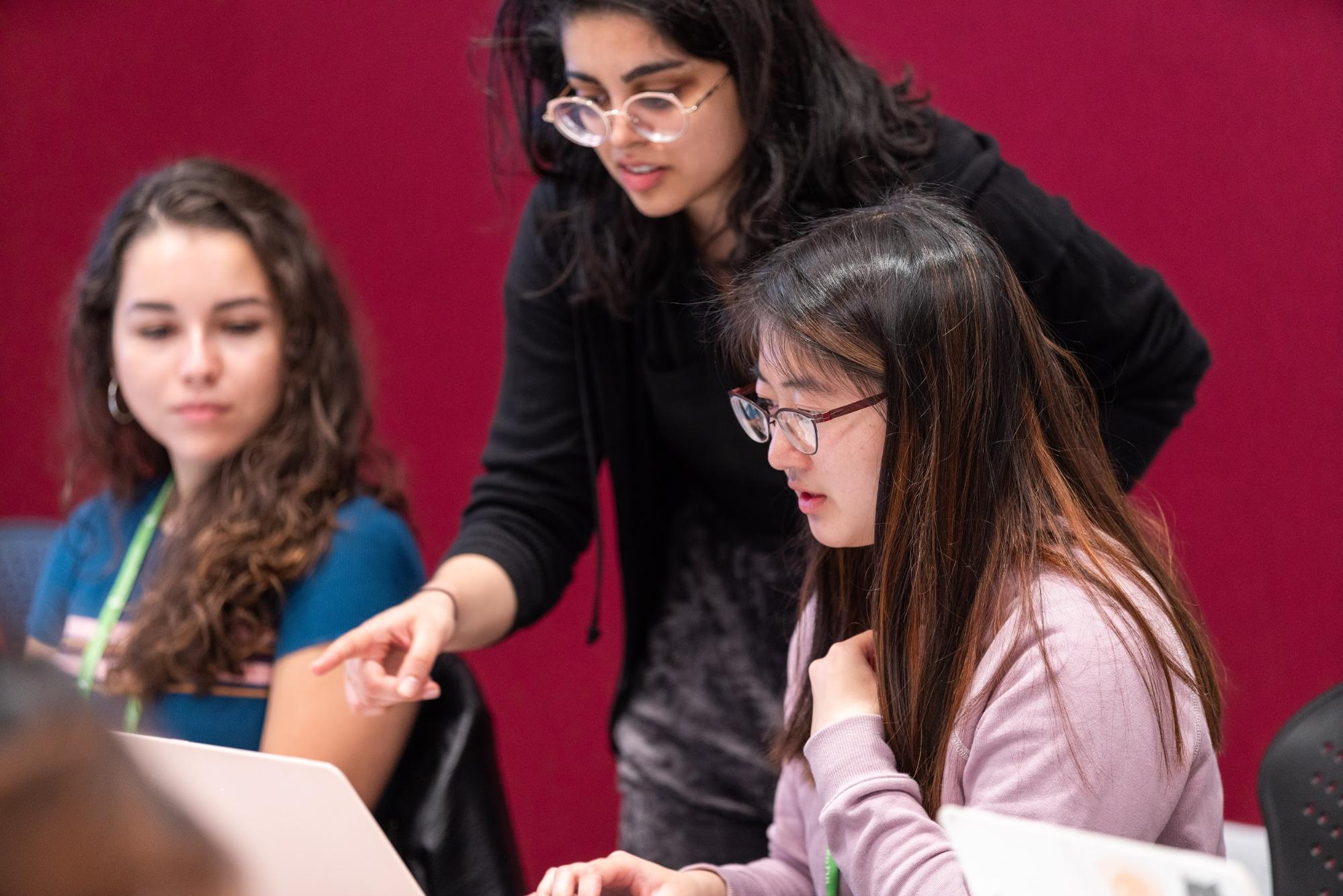 After the workshops, we led interactive mock interviews where each attendee was paired up with an engineer at MongoDB. They learned how to highlight their skills and were given honest and transparent advice on how to better communicate and showcase their talents in an interview. This was a unique opportunity because most students don't receive feedback in real-time during an internship or job interview from professionals in their field.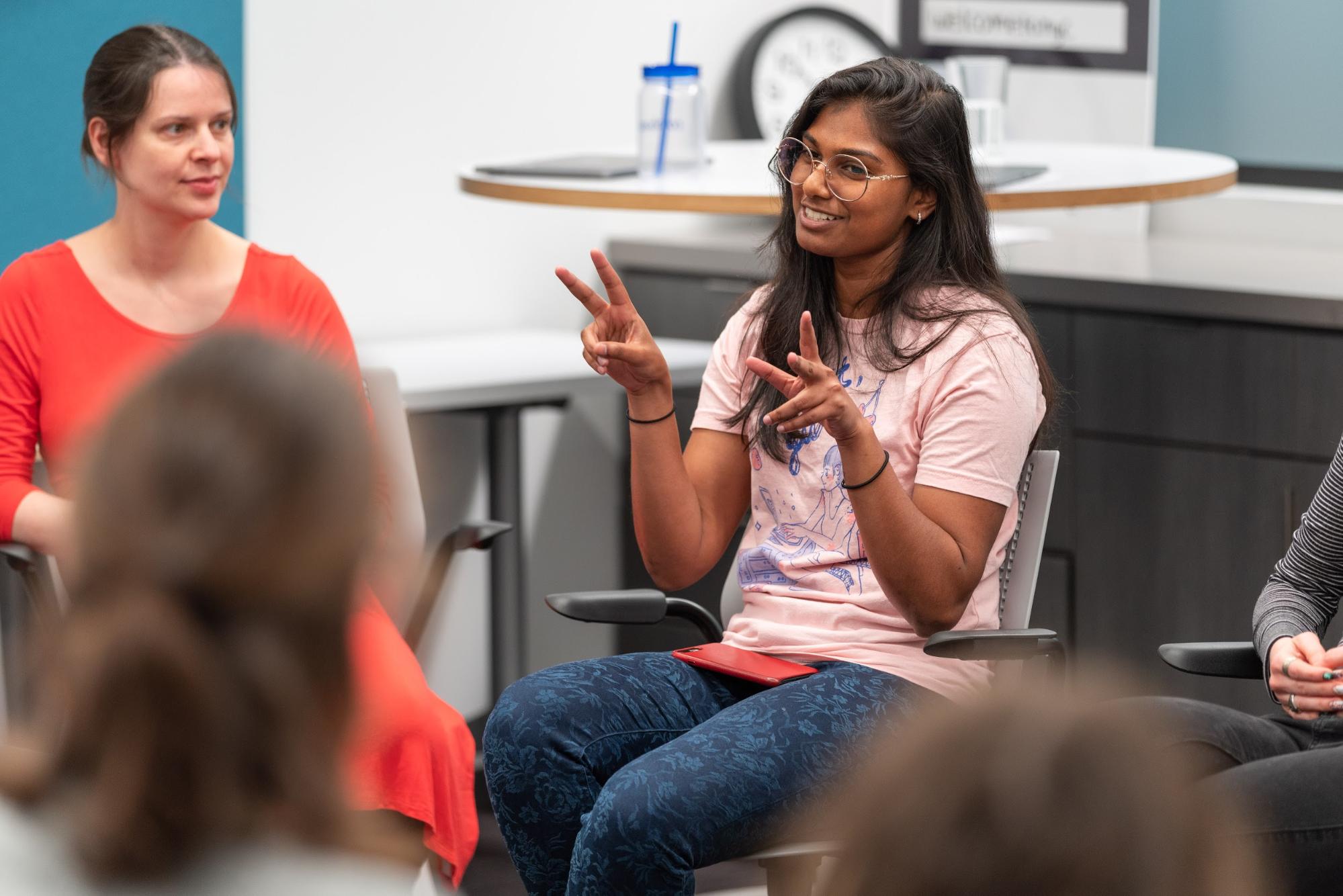 Once we finished the mock interviews, we had an interesting discussion about how to build our confidence and deal with imposter syndrome and later on, MongoDB's CEO, Dev Ittycheria, spoke to us about how important diversity is to him and to the company.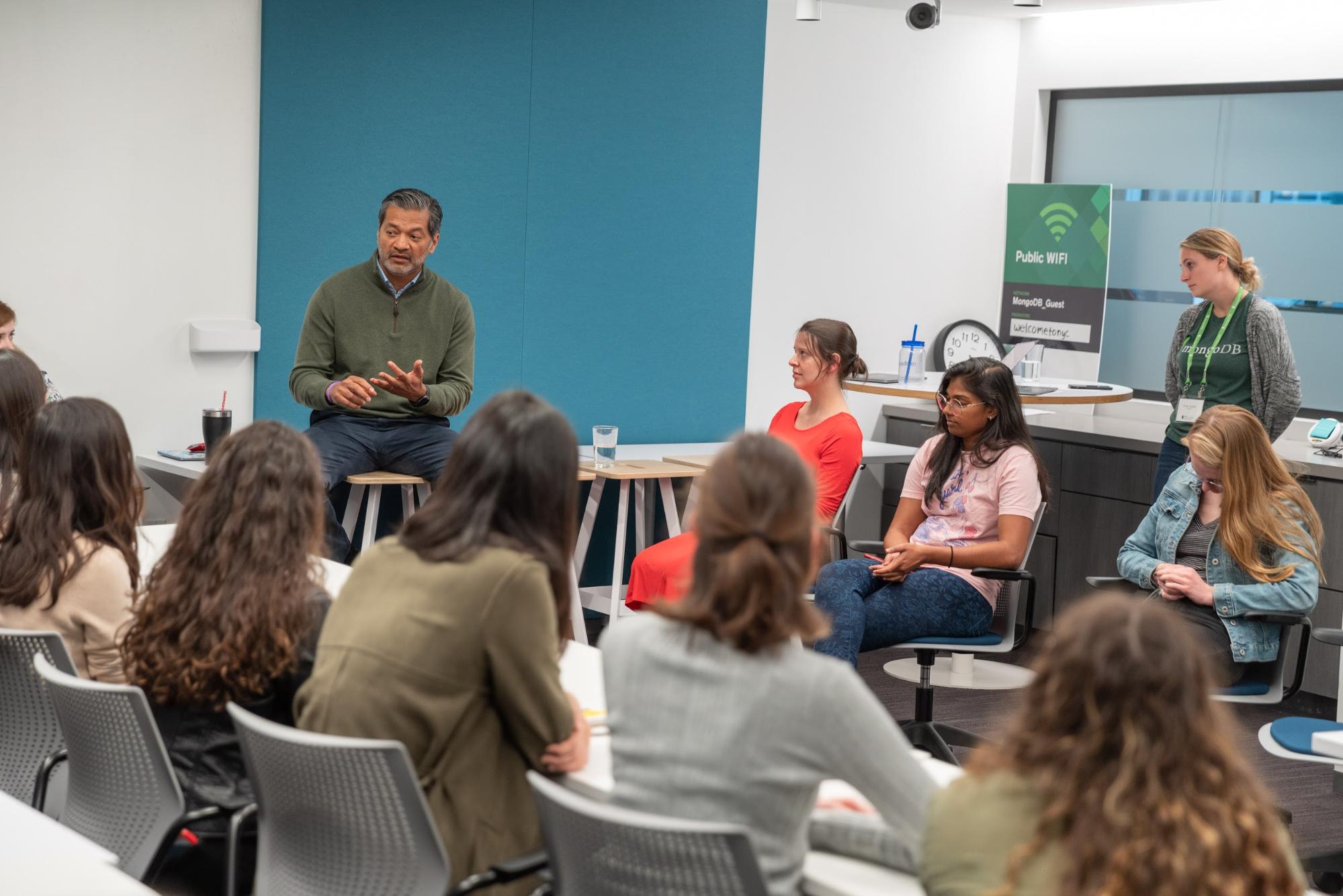 The Summit ended with an engaging panel of engineers who spoke about their experiences at MongoDB and led an interactive Q&A session. We covered how to build your career and move into leadership positions, what it's like to work with mentors during your internship, and how to ask the right questions. At night, we hosted a dinner where everyone had the opportunity to bond over what they learned.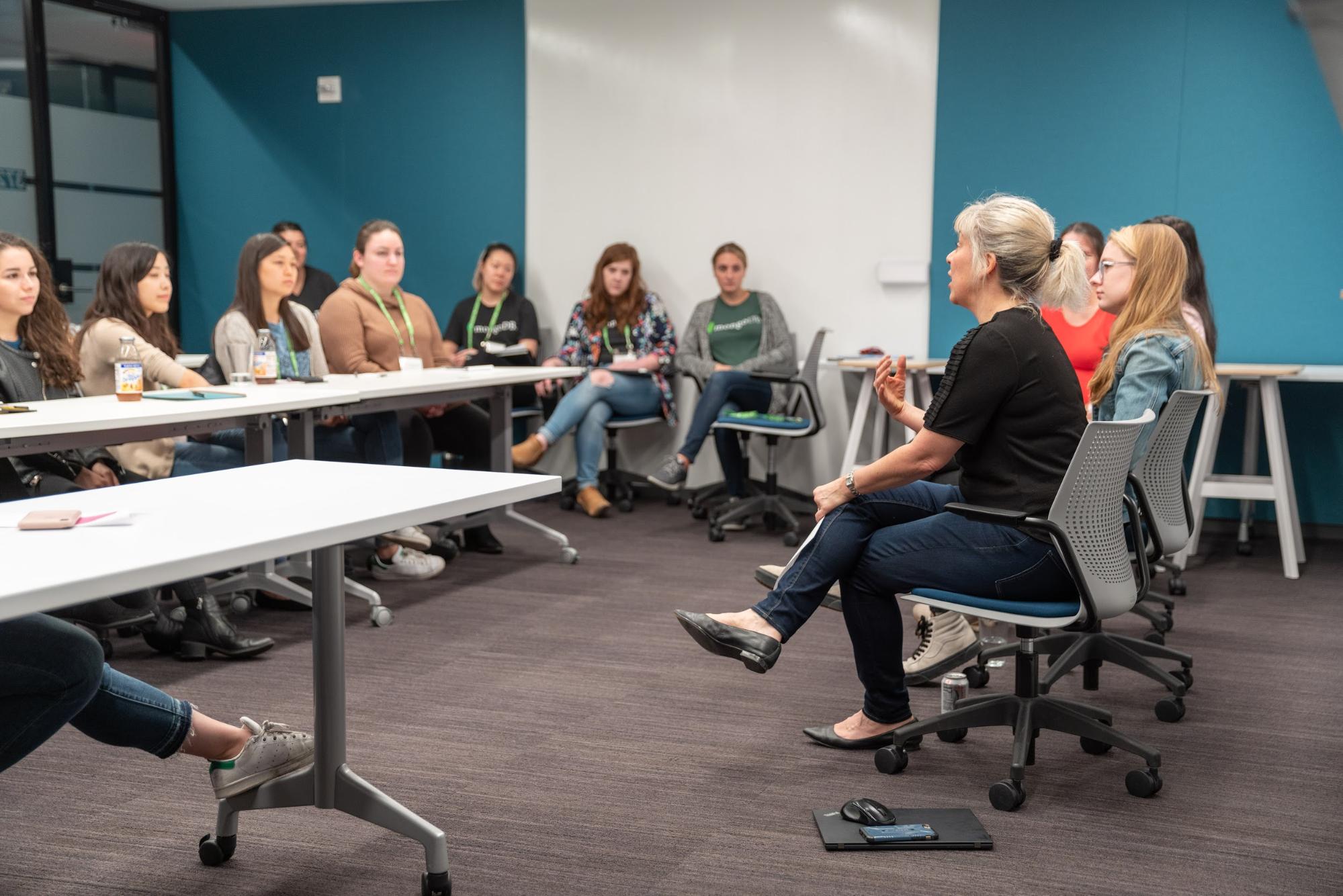 For us, the event was a great way to meet young engineers, inspire them to continue pursuing their dreams, and provide them with tools that will help build their careers.
Georgiana Wright, a Freshman at Alabama A&M University, shared the following when asked what she liked most about the WICS Summit: "The Summit was possibly the most insightful event of my freshman year. From practicing technical interviews with their engineers to getting hands-on experience with MongoDB Compass, my notebook was filled with so much valuable advice. Even though I have some time before I can apply for an internship with MongoDB, I'm grateful for the time they invested in my skills for my career in tech!"
We were so happy to connect with the next generation of female technologists and give them advice from our personal experiences, provide them with support, and truly get to know them. We hope to stay in touch with everyone who attended the Summit and we can't wait to see what exciting things lie ahead for each and every one of them!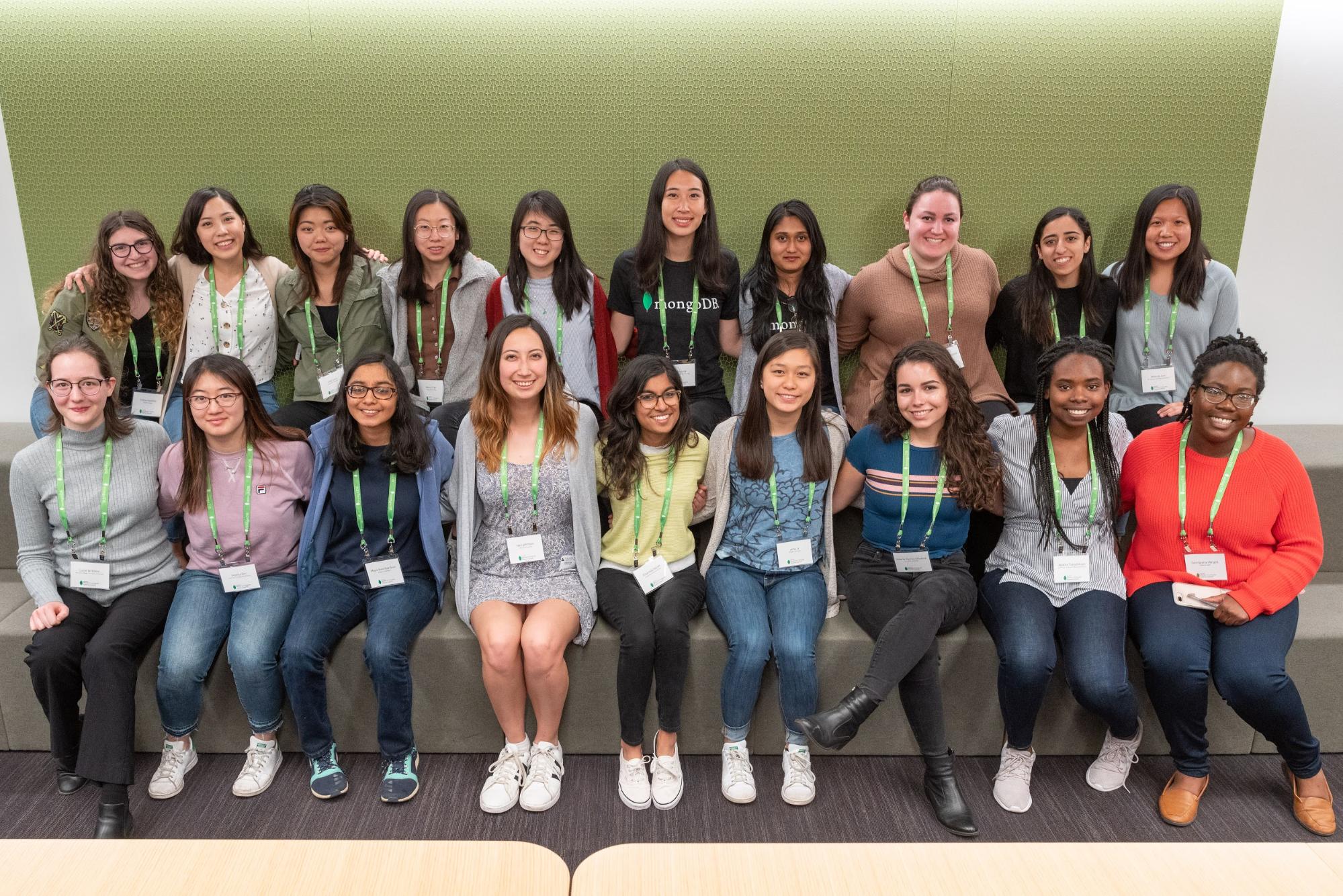 Explore our career opportunities at MongoDB and build with us!