MongoDB is Going on a World Tour
The last three years have been a rollercoaster for the world of events. Here at MongoDB that meant we went from taking everything virtual in 2020 to embracing a hybrid approach in 2021, and then coming back in a big way in 2022 with 14 live events around the globe attended by more than 4,500 members of the MongoDB community. We were so inspired by your enthusiasm to be back in person, sharing best practices and learning from one another.
As a company we constantly seek feedback from our customers and our community to improve and innovate. Over this last year, we heard loud and clear that you love connecting with other MongoDB users and getting to network, learn, and engage locally. And that's why we are excited to announce that we are expanding our MongoDB.local event series to over 30 cities across 19 countries around the globe. Instead of hosting a single flagship event — MongoDB World — this year we're adopting a "local-first" strategy and bringing MongoDB to you. We can't wait to bring even more of our community together globally to hear from successful customers, developers, and industry leaders to get an inside look at how to build the next big thing with MongoDB.
We want you to come away from MongoDB.local with insightful and practical tools that you can immediately apply to your work. Join us to gain new skills, understand how to overcome problems, and ultimately how to bring your ideas to life faster! Registration for each event will be announced on the MongoDB.local hub and tickets will be released on a rolling basis. Check out the hub to secure your ticket for one of our upcoming events!
What to expect at MongoDB.local
Each MongoDB.local event is a day-long, in-person learning conference focused on technical content delivered by a diverse range of speakers. Join the keynote as we go behind the scenes of our latest releases and most exciting customer successes. Hear directly from customers and community members in breakout sessions about how they use MongoDB to power mission-critical workloads. Get the most out of your MongoDB configuration with schema design deep dives and data modeling best practices. Learn directly from the MongoDB experts and power users about the latest features and versions and how they make innovation faster and easier.
Get your technical questions answered in a complimentary 1:1 meeting at Ask the Experts! Be sure to network with other MongoDB users and enthusiasts over food and beverages (included in your conference pass) and during the closing networking reception. Whether you are looking to start your MongoDB journey or refresh your knowledge of Atlas Search, MongoDB.local will support you in making your next project the best yet.
Where we're headed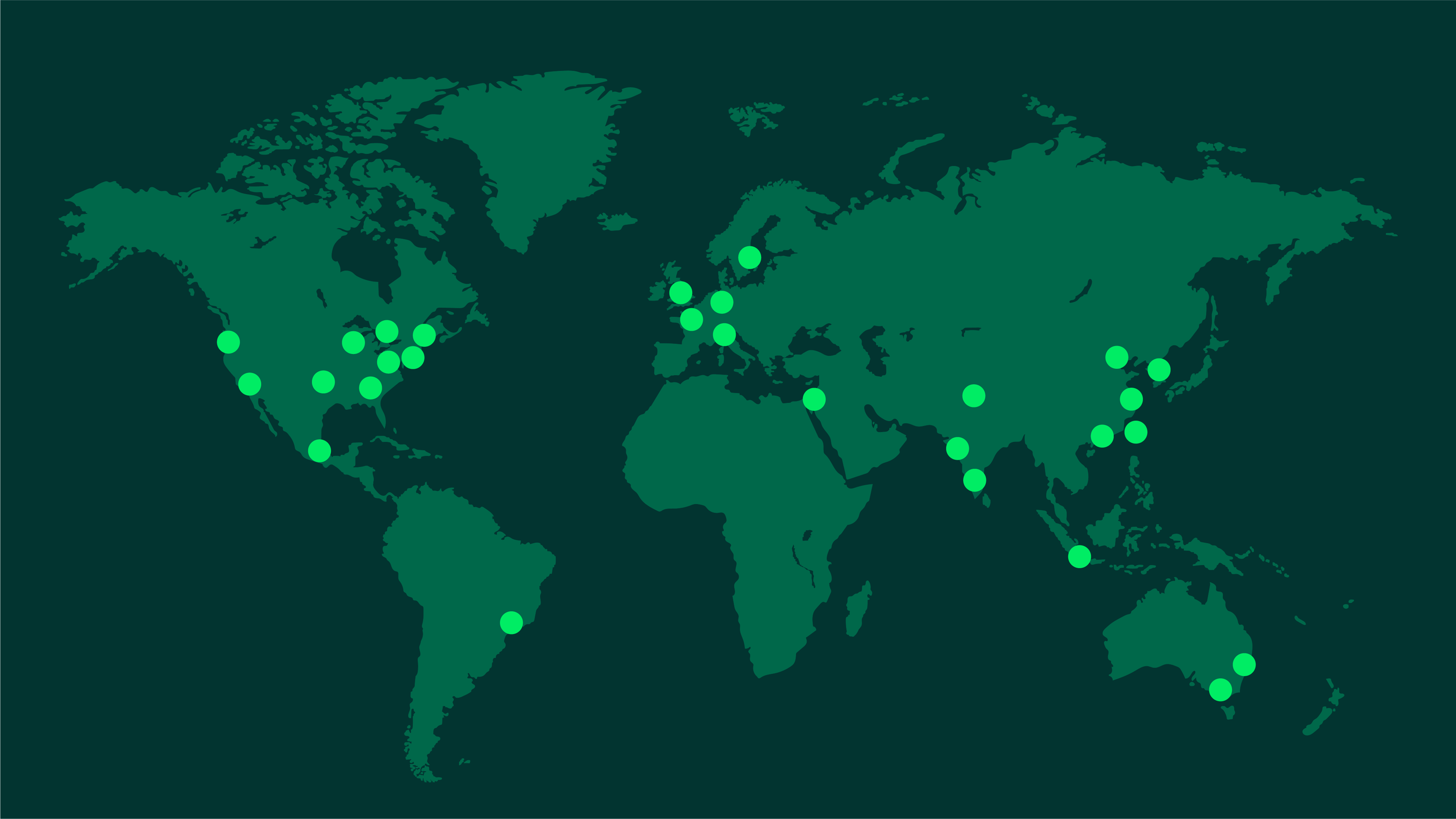 From NYC skyscrapers to Sydney Harbour, MongoDB is coming to a venue near you! Our world tour will include cities across North America, Asia, Oceania, Europe, and Latin America, allowing us to meet in-person with more of our community members for a day of education, entertainment, and engagement. By bringing these events to you, we aim to support the reduction of travel time and costs, and our environmental impact.
So, what are you waiting for? Gather your team and head to your nearest MongoDB.local! Check out the MongoDB.local hub to find the city nearest you.
How you can get involved
We are looking for sponsors and partners for each MongoDB.local. If you are interested in hearing about sponsorship opportunities, visit the MongoDB.local hub!