MongoDB "Dominates" LinkedIn Profiles; MongoDB University Turns Three
Earlier this month 451 Group announced that it was retiring its NoSQL Skills Index. For the past three years, the analyst firm has been tracking mentions of different NoSQL technologies on LinkedIn profiles, using it as a proxy for adoption of these tools. In the most recent reports, MongoDB accounted for more than half of the mentions on LinkedIn profiles.
As analyst Matt Aslett said: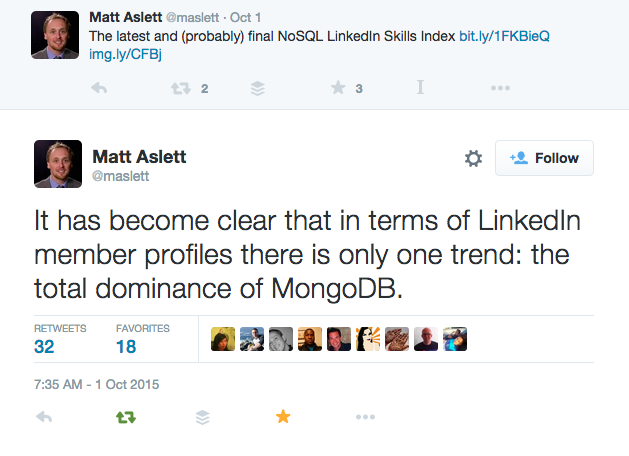 The news came during the same week that we celebrated another important milestone. It's the third anniversary of the launch of free online courses on MongoDB University. To date we've reached 300,000 students with courses on developing and administering applications with MongoDB. As the 451 group can tell you, our students love to post their MongoDB University bonafides on their LinkedIn profiles.
Over the past three years, professionals around the world have been able to gain new skills, advance their careers, and join the fastest-growing community in big data by taking an online course at MongoDB University.
At three years of age, MongoDB University is a certified toddler, and that means going mobile. We are delighted to announce the MongoDB University Mobile app for iOS. We created the mobile app to make it easier for this guy, and those like him, to enjoy MongoDB University classes on the go: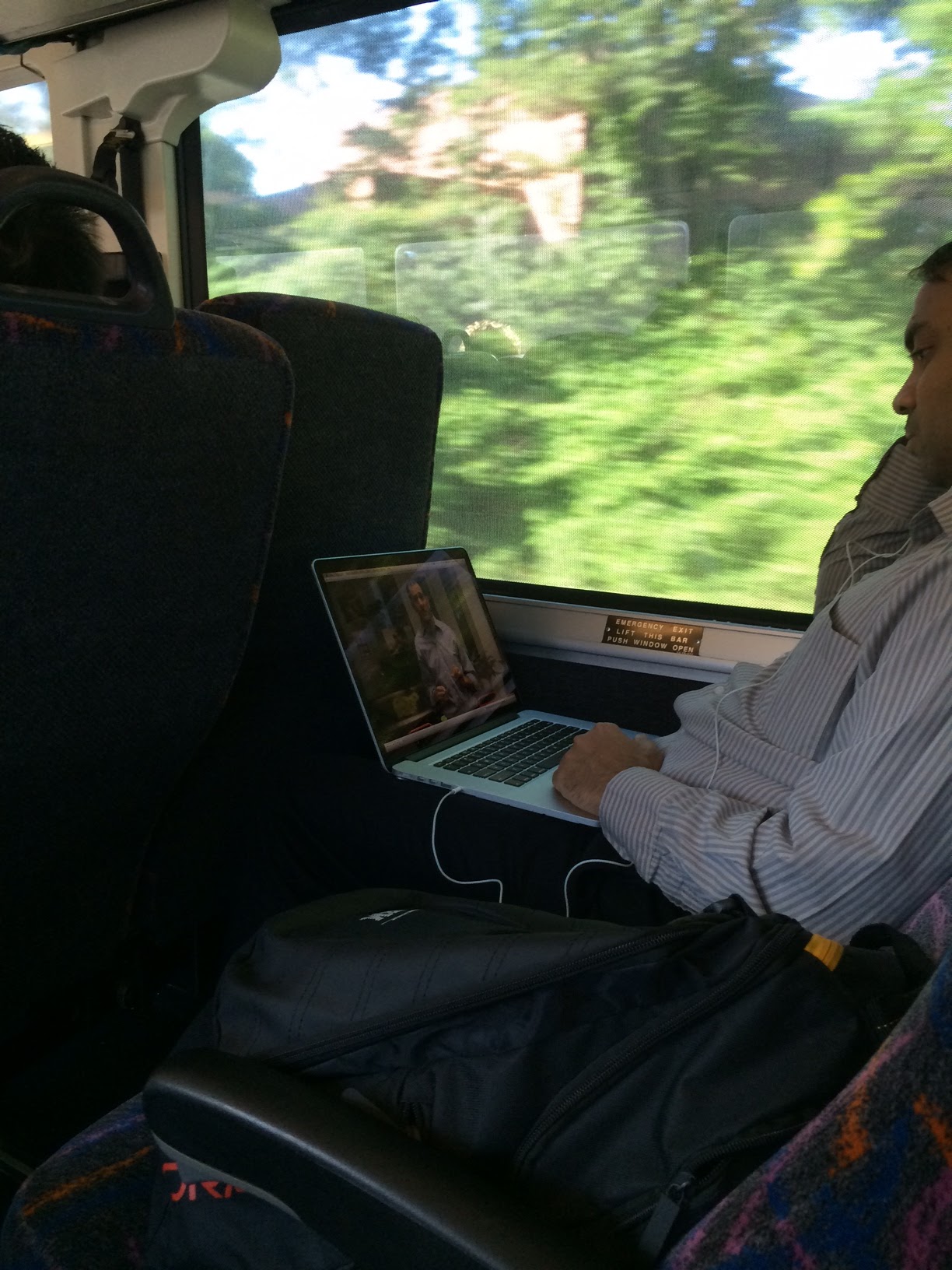 Yes, that's a photo captured by one our NYC employees of a fellow commuter on an express bus in New Jersey watching MongoDB for Developers on his laptop on the way to work. As anyone who has tried to stream live video on public transportation knows, it can be challenging and use a lot of data. The MongoDB University mobile app allows you to download the course via WiFi and then watch it at your convenience with or without a network connection.
MongoDB University offers the opportunity for you and your team to learn and develop your skills quickly, at no cost. With these new capabilities, you will be better equipped to launch your next giant idea.
---
If you or your team hasn't taken a course, enroll now. Our next round of courses start today, October 13.
Register now for MongoDB University
---
About the Author - Shannon Bradshaw
Shannon Bradshaw is Director, Engineering -- Education Products at MongoDB. In this capacity he provides vision for and manages development of MongoDB University online, the MongoDB instructor-led training curriculum, MongoDB Documentation, and the MongoDB Certification program. Shannon holds a Ph.D. in Computer Science from Northwestern University. Prior to MongoDB, Shannon was an Assistant Professor in the Business School at The University of Iowa and then Chair and Associate Professor of Computer Science at Drew University. Throughout his career in academia, Shannon consulted as a software engineer with several startups and financial services firms.