MongoDB Celebrates the Season of Giving Around the World
As the holidays quickly approach, our teams have been celebrating around the world, and also giving back to their communities. Across MongoDB, here are just a few examples of how some of our offices celebrated the season of giving in each corner of the globe.
New York City, NY
At our headquarters, we celebrated the holidays with a swanky party, filled with delicious food, amazing people, and great music. Eliot Horowitz, our CTO, and Co-Founder made a toast, thanking everyone for all of their hard work and making 2018 an amazing year for MongoDB.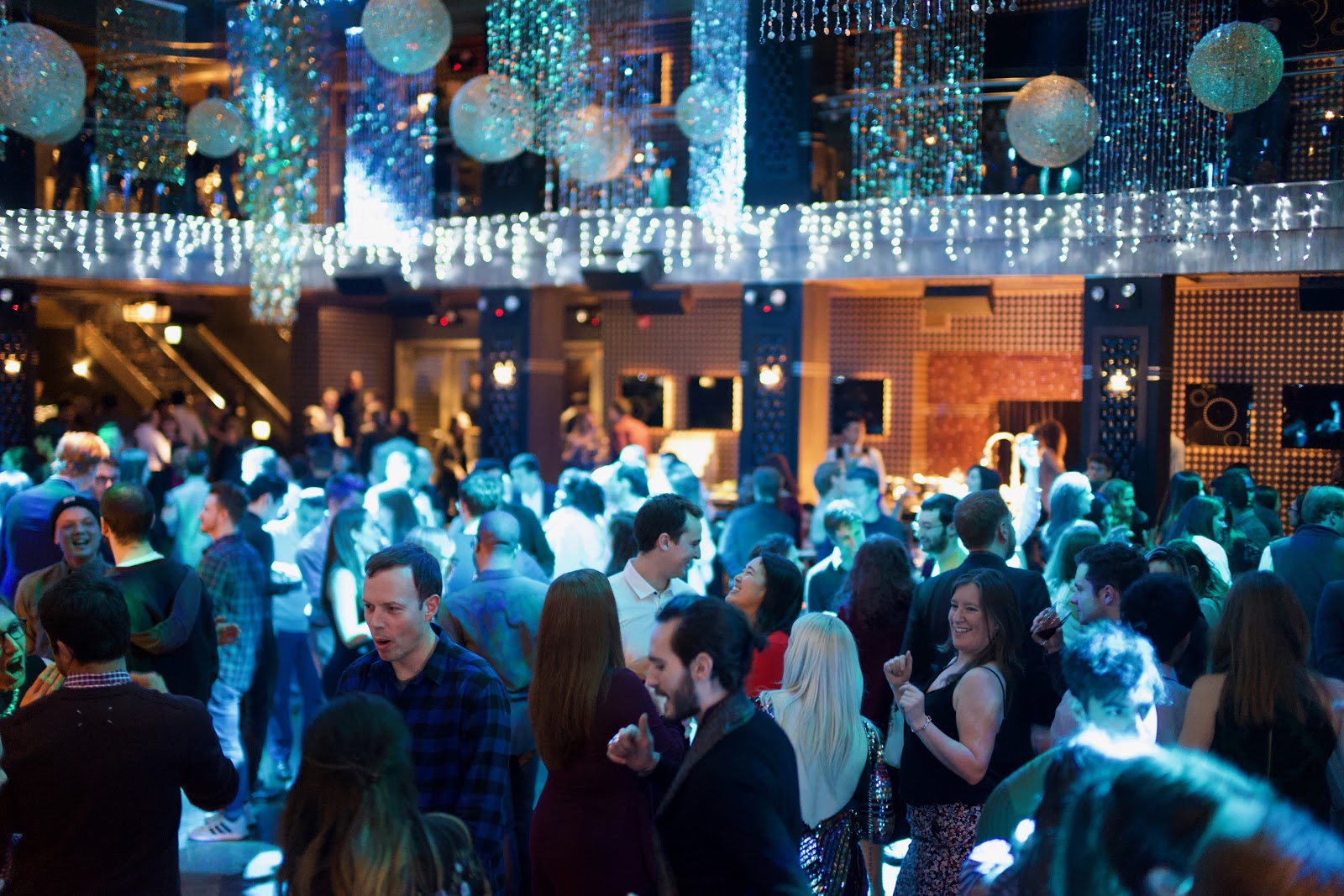 Our Database Engineering and Enterprise Tools team decided to change things up this year by hosting a volunteer day as opposed to their annual team holiday party. With the help of RaisedBy.Us, the entire team put together hygiene kits for The Ali Forney Center, which is an organization that protects LGBTQ youths from the harms of homelessness and empowers them with the tools needed to live independently. There was a huge turnout and the team packed 750 kits to donate to a local shelter in New York City.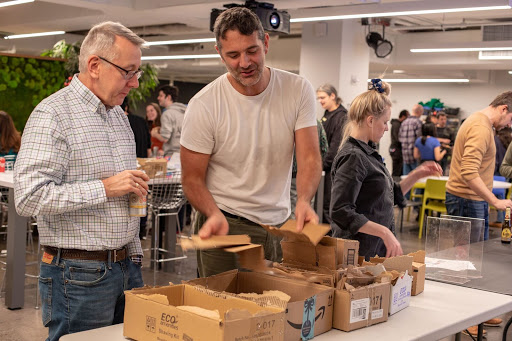 Palo Alto, CA
In our Palo Alto office, we held our 4th annual White Elephant Gift Exchange, where each of us wrapped an unmarked gift and could either "steal" an opened gift that someone else picked, or open a new one.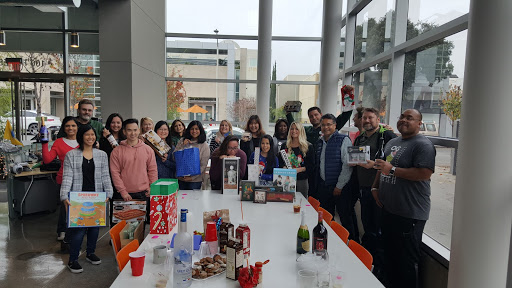 Cory Waddingham, a Senior Technical Services Engineer at MongoDB, is also the Chapter 82 President of The American Legion Riders. As a result of the devastating Camp Fire in Northern California, Cory wanted to make a difference and led a charitable drive in our Palo Alto office to raise funds for those affected by the fire. In just two days, our office raised $1,000! We are so proud of our team for giving back to the community.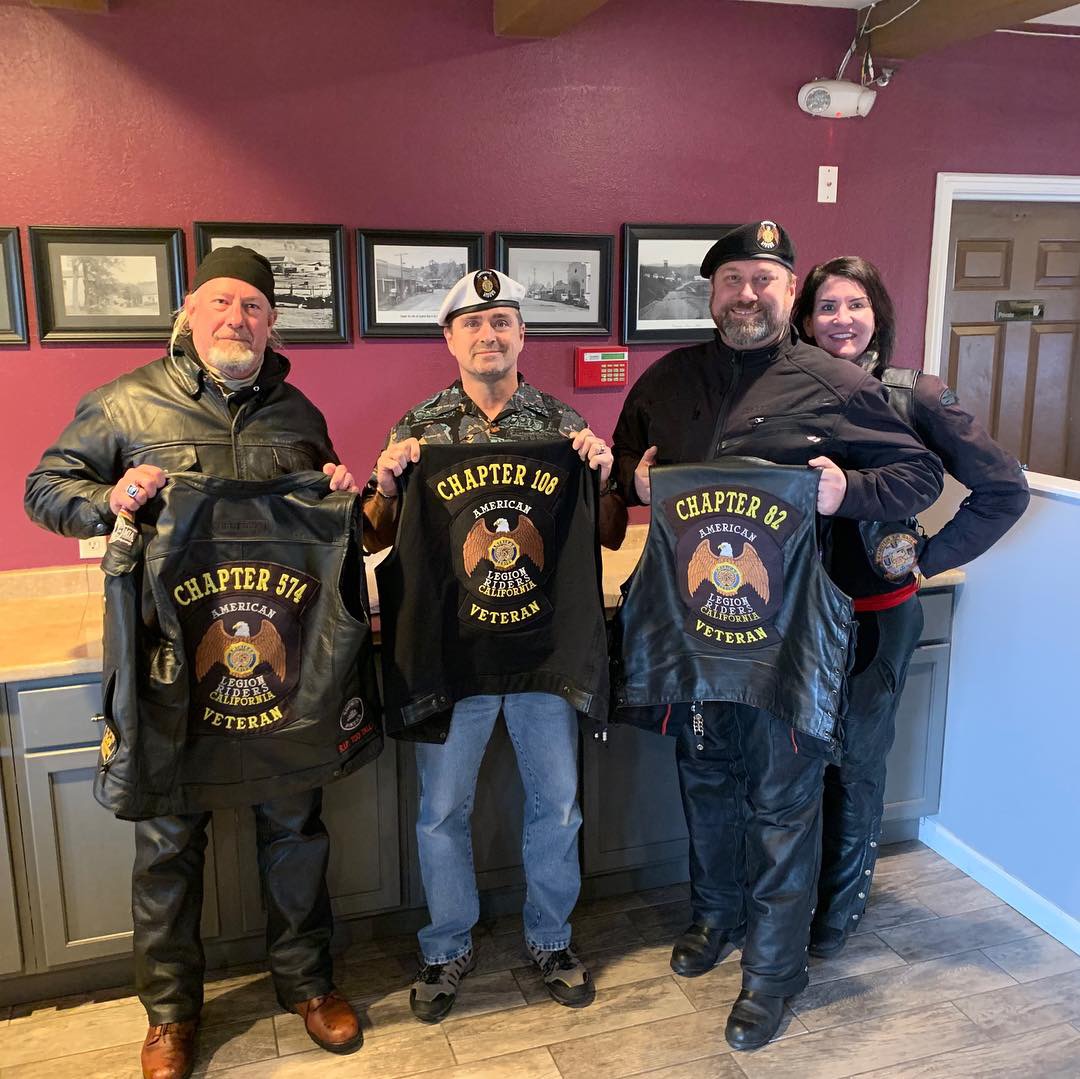 Austin, TX
In Austin, we held an Ugly Sweater contest, where Robbert Kauffman, Senior Solutions Architect, took home the prize for the ugliest sweater.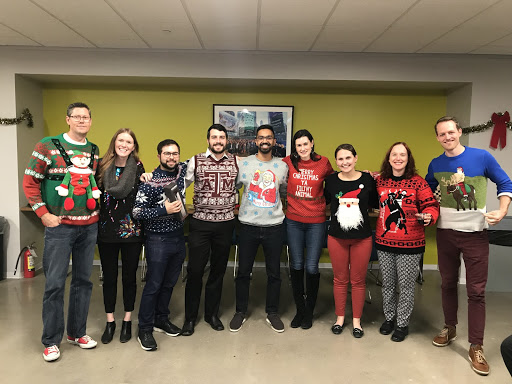 We also organized two donation boxes in the office — one was for Dress for Success, which provides professional attire for low-income women, to help support their job-search and interview process, and the other was for Hope Food Pantry Austin whose mission is to help alleviate hunger in the community.
Dublin, Ireland
In Dublin, we started celebrating the holidays early with the classic Irish "12 pubs of Christmas" tradition.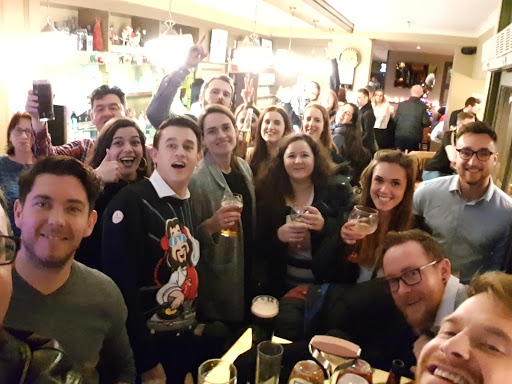 Our team in Dublin also organized a Giving Tree in the office, where employees donated gift cards and gifts to those of all ages who are struggling this time of the year. We raised €610 in vouchers and donated several toys to children in the community. In total, we contributed gifts to 40 families.
Sydney, Australia
In Sydney, we celebrated the holidays on our sunny balcony, soaking up the sun and enjoying the company of our coworkers.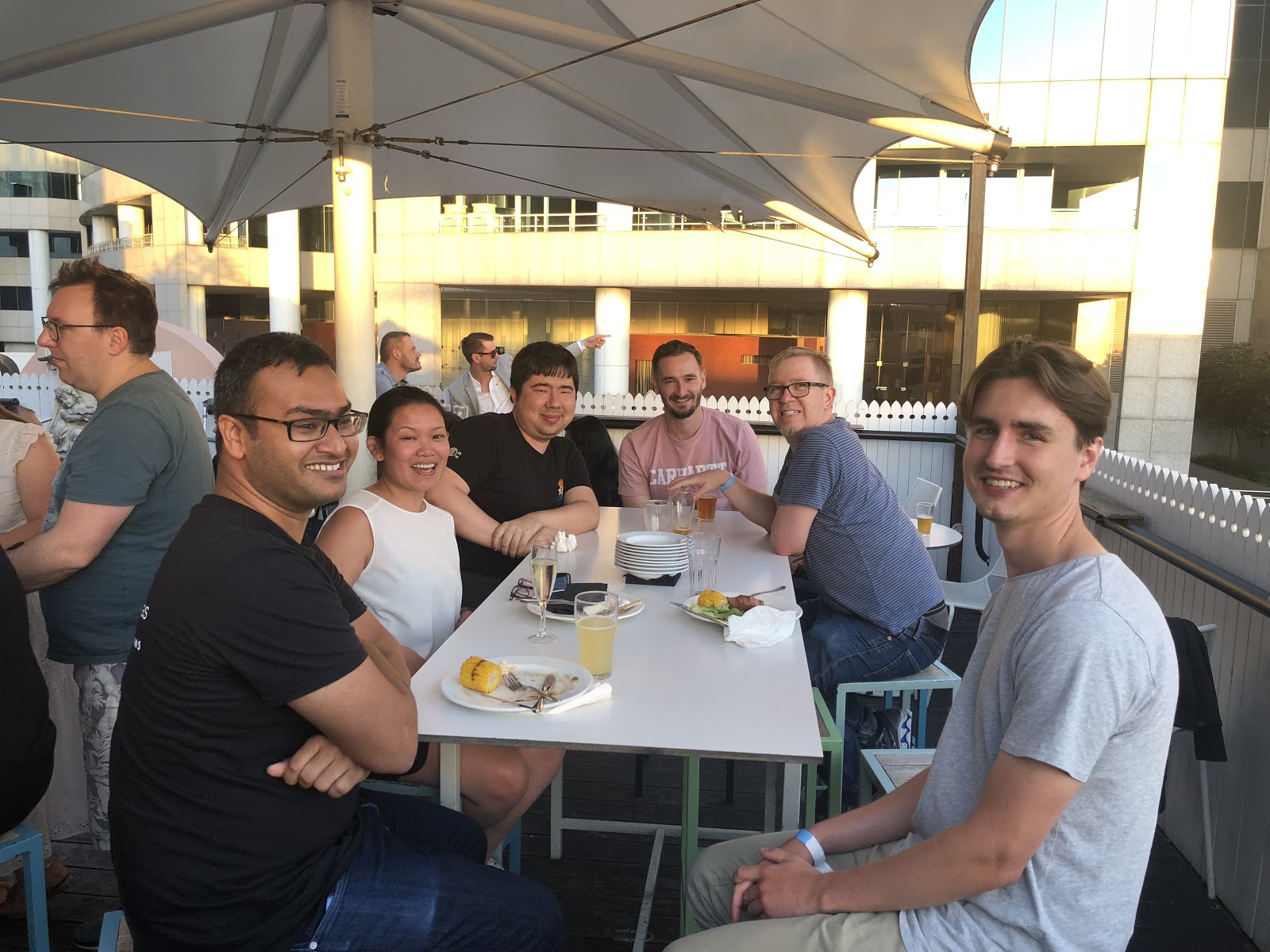 We also donated stress relief balls to a nearby mental health hospital to help patients who are struggling during the holiday season.
London, UK
In London, we threw an awesome party and some of our teams had their own holiday lunches. Below is a photo of our Marketing team celebrating with classic British Christmas crackers.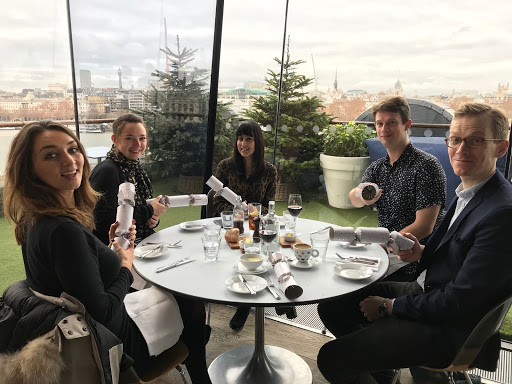 Our People Team in London went to the London Bridge station to raise money for the Spinal Injuries Association. They were dressed in full holiday gear and they raised over £400 in just a few hours.
Happy holidays from everyone at MongoDB! If you want to be a part of our amazing teams around the globe, take a look at our Careers page and join us!