MongoDB Atlas Customer Spotlight: Checkr
MongoDB Atlas continues to explode in popularity amongst our users. One of the big reasons MongoDB has grown to be the fourth largest database in the world is the desire by users to share their successes on implementation.
Checkr is a company that provides an API that assists businesses in performing modern and compliant background checks. Their discovery and eventual migration to Atlas was recently shared with the internet by Sašo Matejina of the Checkr team.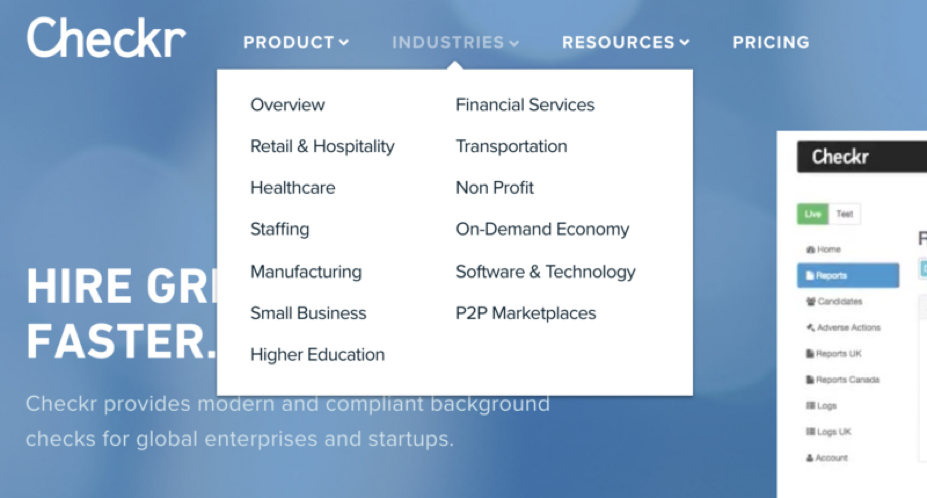 The blog post "MongoDB cluster migration with zero downtime" provides a detailed idea of why they decided to make this change to Atlas and even includes additional software written in Go by Sašo and his team. I got a chance to catch up with Sašo recently to discuss his blog post and some other thoughts on his migration, open source software and MongoDB Atlas.

Jay: How long have you been working with MongoDB personally and at Checkr?
Saso: I started using MongoDB in 2010 right after it shifted its model to open source. So for the last couple of years I used, deployed and managed MongoDB at different scales. Checkr was built using MongoDB from the start and we are actively using it with our microservices.
Jay: What was your most compelling reason to switch to Atlas?
Sašo: We started evaluating the product a couple of months ago, and we were satisfied with easy management and possibility to scale our clusters with a click of a button, flexibility on storage and securing our data with on-rest encryption.
Jay: Talk to me about your support experience a bit. Did you need to reach out to our team? What was it like?
Sašo: We were quite active on support channels as our migration required some special permissions that were not available in Atlas at the time. Support was helpful, and we like that the Atlas team listened to us and made the necessary product changes.
Jay: What's your favorite feature of MongoDB Atlas?
Sašo: I would go with ease of management and scaling. But there are a lot of other cool features like access control with support for teams, alerting on host type. But there are also some features we would like to see in the future like slow query log and index management.
Jay: How do you feel about the performance you see with Atlas?
Sašo: Performance is good, and web interface is very responsive.
Jay: You wrote a wrapper to sync additional data after your data import, was this your first open source project?
Sašo: I've done and contributed to open source before. We are all using open source every day and it's important and it feels good to give something back to the community.
Jay: Would you recommend MongoDB Atlas as an alternative to any existing MongoDB as a services that exist?
Sašo: I would recommend it because I think it provides a good product with competitive pricing.
Great to hear about another successful migration. Tell me more about yours! Email us at cloud-tam@mongodb.com and share your success!
About the Author - Jay Gordon
Jay is a Technical Account Manager with MongoDB and is available via our chat to discuss MongoDB Cloud Products at https://cloud.mongodb.com.