Meet Some of MongoDB's Working Parents
In honor of International Family Day, I sat down with a few MongoDB parents to learn more about their experiences as a working parent, how they've utilized MongoDB's family benefits, what this past year has been like for them, and their advice to others.
Javier Molina, SVP of Global Corporate & Cloud Sales, Austin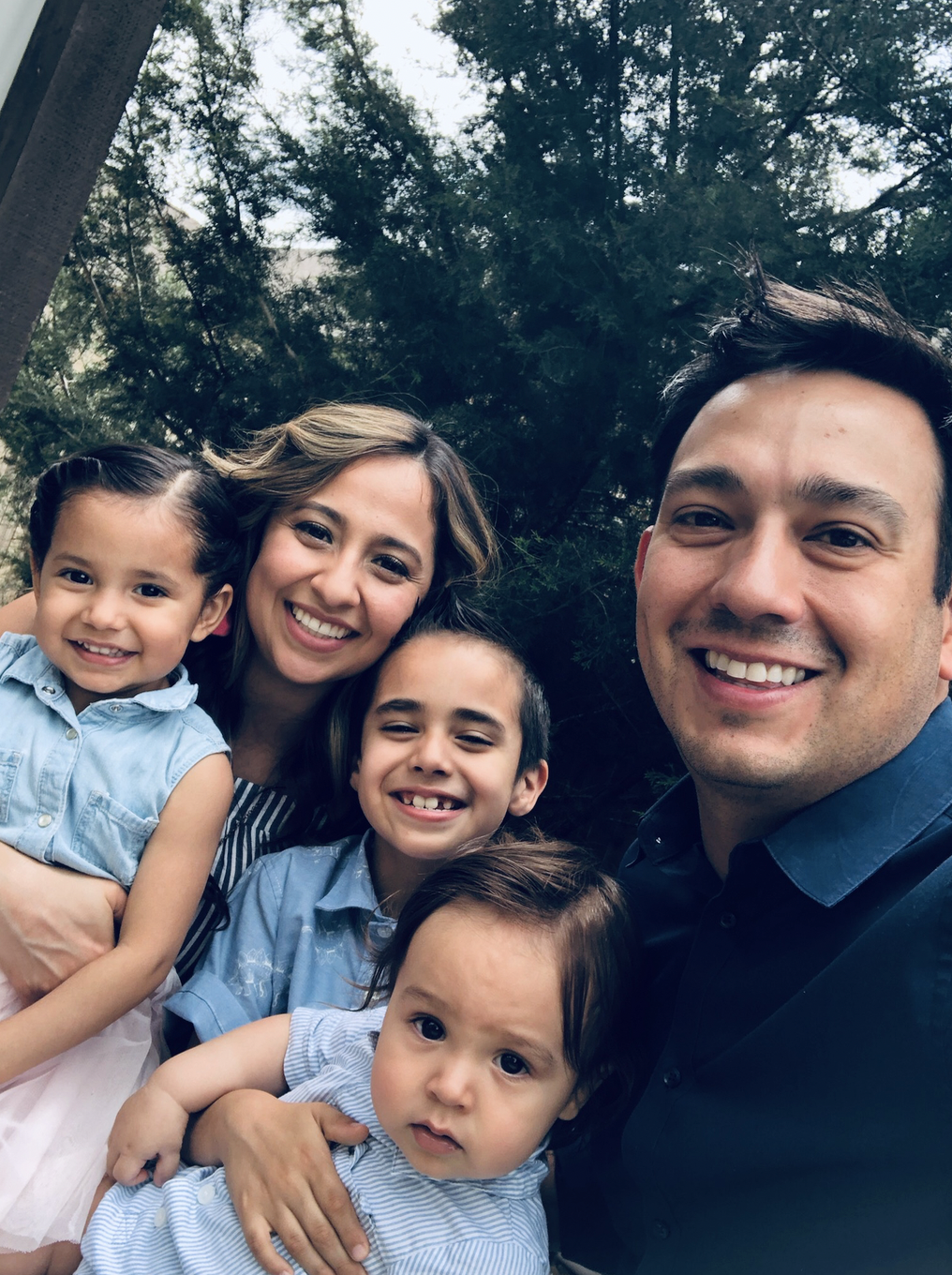 I was born and raised in Austin, Texas where I still live today with my family. I have been married to my college sweetheart for 13 years and we have three beautiful kids together. I am the SVP of Global Corporate & Cloud Sales and have been with MongoDB since August 2017, pre-IPO. I have teams all over the world, mainly located in Austin, Dublin, New Delhi, and Mexico City.
Separating work from home life due to COVID-19 has been challenging. Early in my career, my wife and I established that my drive home would be my opportunity to unwind and mentally unplug from the day. Now, it's become difficult to find that time for myself to reflect on the day and put it behind me.
However, the additional time at home with my family has been very much welcomed. With growing responsibilities in my career, time had been moving extremely fast prior to the pandemic. I'm grateful that over the last 15 months I've had the opportunity to spend more time than ever with my kids. I taught my oldest to ride his bike, I was there to potty train my daughter, and with my youngest born in May of 2020, I've been able to spend every day with him; the first time I've been able to do so with any of my children. One of the things that I love about being a parent is seeing the joy of life and learning about the world through my children's eyes.
We've had two of my three children during my time at MongoDB, and outside of the extremely generous parental leave policy itself, my leadership team and direct reports have been extremely supportive. They've allowed me to take as much time as I needed without the feeling of guilt like I wasn't fulfilling my responsibilities. Additionally, being in sales, sometimes it can be tough to take time off. However, with the benefits that come with our parental leave policy I felt extremely comfortable taking the time I needed over several months.
Whether both parents work, you're co-parenting, or one parent stays at home, being more intentional with your time is extremely important. If you're not paying attention, you can find yourself working during family time or not applying yourself at work due to family obligations. Finding the balance between the two and being open with both your partner and your manager about your obligations helps align your support system to better support you and your family.
Sinead Mcniel, Enterprise Territory Management Specialist, Austin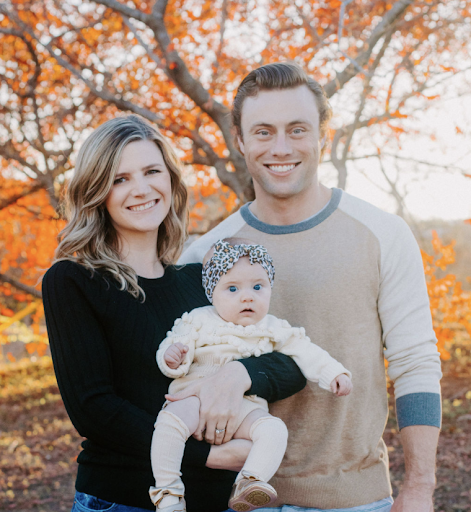 I came to MongoDB three years ago as a sales rep and transitioned to our sales operations team in 2020. I live in Austin, Texas with my family, which includes my partner Conner, my 9-month old daughter Isla, and our two dogs and two cats. Being pregnant and having a child during the COVID-19 pandemic was interesting to say the least. The experience has been far from normal. During the beginning of the pandemic when I was pregnant, it was definitely stressful and scary not knowing much about the virus. Once Isla arrived and I went back to work there was a whole new challenge. Working from home brings a lot of distractions without a baby, so you can imagine what it is like with one!
Although there have been challenges, there have also been a lot of positives as a work-from-home parent. The time I get to spend with my daughter is a huge positive. Between meetings, I can run downstairs and love on her or eat with her during my lunch break. A less obvious benefit was not having to worry about going into a room multiple times a day to pump milk or worry about my milk supply decreasing. I'm really grateful that I've been able to have this time at home with Isla.
MongoDB has been incredibly supportive throughout my pregnancy and journey to becoming a new parent. I could not ask for more supportive or understanding leadership and colleagues. On top of that, MongoDB provides amazing benefits to new parents like a 20-week parental leave, a new moms Slack channel, and an awesome app called Cleo. Cleo has been one of the most valuable benefits to us as they offer virtual birthing classes, lactation consultants, and parenting guides/tips. This was especially helpful in a virtual environment. They even sent us a mini MongoDB hoodie for Isla! I also utilized our parental leave which was invaluable. The first few months of your child's life are really demanding and juggling that plus work would have been an incredible challenge. Having 20 weeks to bond with my daughter and learn how to be the best mom I could be was so helpful.
Leanna Lewis, Customer Success Manager, Sydney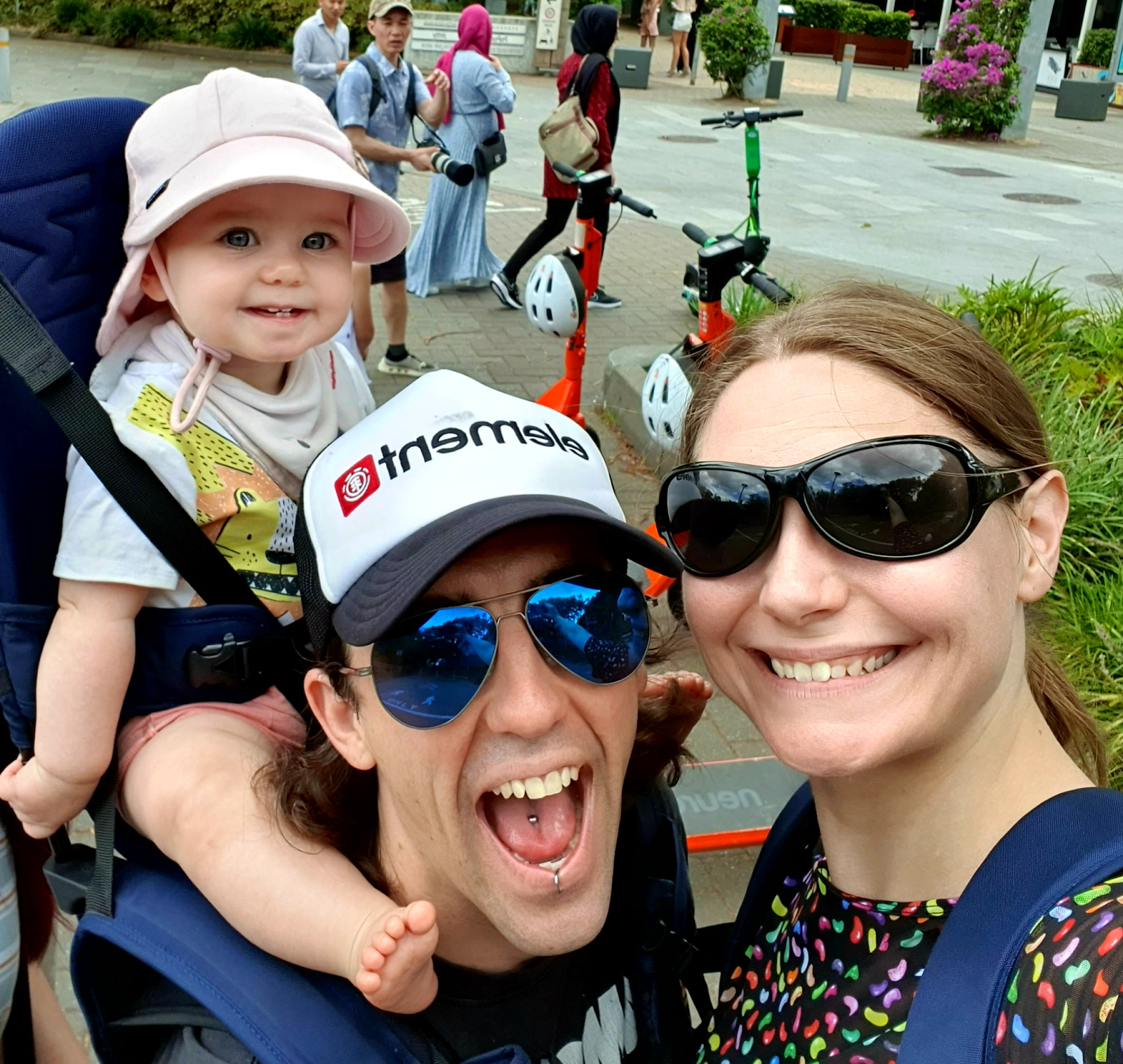 I've lived in Sydney, Australia for the past five years and joined MongoDB as the first Customer Success Manager (CSM) in APAC. I have a wonderful partner, Bryan, and a beautiful 1-year old daughter, Marceline. Outside of work, I enjoy travelling and skydiving (yes, I skydive for fun and have roughly 630 jumps).
Marceline was born in April 2020, and I was fortunate to have 20 weeks of paid parental leave to bond with her. I also gave birth at an amazing private hospital under the care of a specialist Obstetrician because we have full coverage private medical insurance through MongoDB. When I returned to work, I received fantastic support from MongoDB, and my manager implemented a re-ramping plan to ensure I had a gentle transition back into the role. I was given plenty of time to train and re-familiarise myself with the technology and catch up on what had changed. I genuinely feel like the break reignited my passion for my role, and I became a much better CSM for it. A colleague also added me to a mums only Slack channel where we could share ideas and anecdotes of being a working mum, and it helped me connect to colleagues across the globe who were on a similar journey.
The biggest challenge was the initial mental struggle of returning to work. I was torn because I was desperate for non-mum related conversations, and I needed the mental stimulation of work. As much as I loved being on parental leave, the 24/7 mum life doesn't suit me, but I felt guilty feeling like I was abandoning my daughter every day. Prior to COVID-19, I spent a lot of time in the office. Removing the commute has doubled the time I get with my daughter on work days, which means the absolute world to me. Now I can be flexible, predominantly working from home and only going into the office when necessary.
What I love most about being a parent is the overwhelming sense of love and connection to someone new in the world. I live life through Marceline's eyes and love watching her grow, learn, and develop. It's everything my partner and I could ever want! If you are a working parent, I cannot stress enough how important it is to take time for yourself. No matter how much guilt you may feel for working full-time, you need to set the right example for your kids so that they also put their health and happiness first.
Eoin Brazil, Staff Curriculum Engineer, Dublin
I have worked at MongoDB for around seven and a half years in various roles, starting as an engineer supporting our customers, to developing software for internal use, to most recently the Education team where I teach and create content to help people learn MongoDB. I live in the lovely Dublin suburb of Ranelagh with my wife, Gemma and our two daughters, Clodagh and Bronagh. In Ireland, the first wave of COVID-19 presented a real issue for childcare. Ireland had one of the most stringent lockdowns in Europe, and childcare facilities stayed closed for months. My wife is a community pharmacist who has gone to work as normal throughout the pandemic. The lack of childcare and balancing both of our jobs was the single biggest challenge we faced as working parents.
MongoDB really helped with emergency leave which allowed me to look after the children whilst my wife ran her pharmacy. Without this help, things would have been so much more stressful and difficult to manage. My manager was very supportive and understanding of the entire situation as he too had a family and encountered several similar challenges. I also have to give a huge shout out to the MongoDB-Babies Slack channel. Even if it was just a cute baby photo every few days, it really did help to hear from colleagues who were facing the same challenges regardless of where in the world they were.
A year before COVID-19, I utilized our parental leave and was lucky to have spent 20 weeks bonding with my youngest, Bronagh. Working from home has helped deepen the bond with both of my daughters, and the flexibility around scheduling has allowed me to spend more time with them. The curiosity of a young mind is amazing as are the questions without boundaries. I look forward to continuing to watch them experience the world.
My wife and I met later in life and have been incredibly fortunate to have our daughters after encountering many difficulties trying to start a family. It turns out that more people than you think have challenges on the path to parenthood, so if you're hoping to start a family, don't be afraid to reach out to others for support - you will likely find that a difficulty shared is a difficulty halved. Any troubles you encounter will be rewarded a thousand fold by the simple smile and hand holding of a child who believes you are the center of their universe.
MongoDB supports all employees on their journey to starting a family, regardless of age, sexual orientation, gender identity, or marital status. Our partnership with Carrot provides employees with customized fertility benefits including IVF treatments, genetic testing, egg freezing, donor eggs, donor sperm surrogacy, adoption, and more. Learn more about our employee benefits.
Interested in pursuing a career at MongoDB? We have several open roles on our teams across the globe and would love for you to transform your career with us!