Meet Sara Campagna: A Look at My First Year as a Field Marketer During the COVID-19 Pandemic
I sat down with Sara Campagna, Field Marketing Manager based in Milan, Italy, to learn more about her first year at MongoDB, how she partners with her colleagues scattered throughout Europe and Mediterranean area, and how she successfully built the field marketing function in a brand-new region during the COVID-19 lockdowns.
Ashley Perez: Congratulations on your one-year anniversary! Can you tell me more about your role at MongoDB?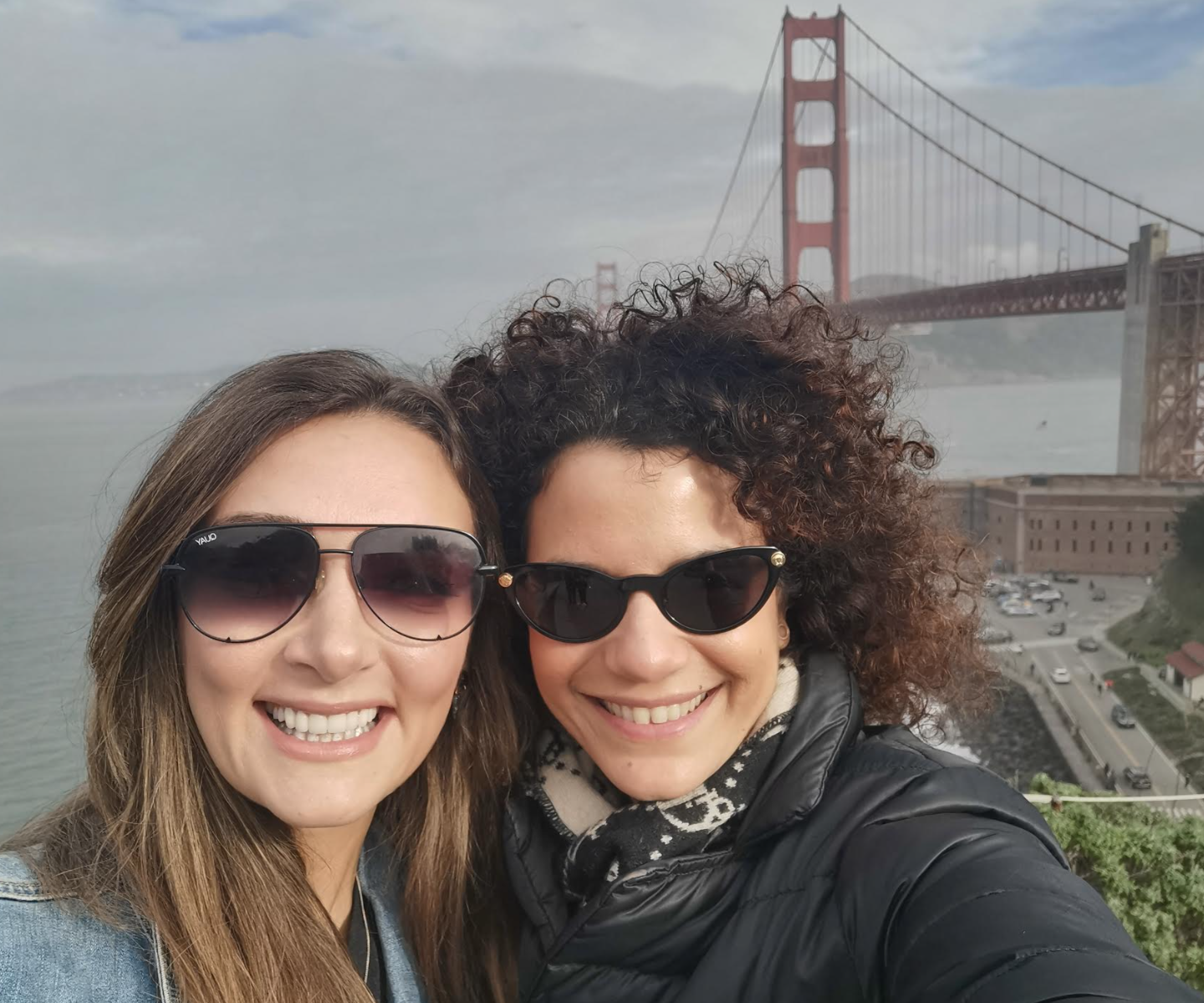 Sara Campagna: I'm the Field Marketing Manager leading the southern Europe region that covers Italy, Israel, and Spain.
As a Field Marketing Manager, I'm involved in a varied role that includes implementation of marketing projects to support brand awareness, lead generation, and sales enablement.
It's a demanding role that requires me to juggle many tasks throughout the day, making me feel like an orchestra conductor unifying all musicians to play the same melody in harmony. I start my week catching up with my Regional Sales Directors to align on mid- and short-term priorities. Then, I align with our global Marketing team and involve all our supporting functions, including the Customer Success, Sales Development, and Presales teams.
AP: Why did you choose to work at MongoDB, and how has it differed from your experiences at other companies?
SC: After more than a decade in marketing, I searched for an opportunity to lead a multi-country region and was referred to my position at MongoDB by a teammate. During the interview process, I was amazed by MongoDB's leaders and product vision. From these conversations, I knew I wanted to be part of this. After working at MongoDB for a year, I can confidently say it was a great decision to join this rock star team.
We've accomplished so much already. One year ago, we didn't even have a field marketing function for this region. Now, we have field marketing activities running successfully in three countries, for which I collaborate with more than 50 colleagues across different business teams. We built this with the speed of a startup, but with the backing, power, and support of an established global company—MongoDB.
This shows how determination, advanced technology, and collaboration between passionate people are enough to launch a region even during a pandemic.
AP: Speaking of the pandemic, how was it transitioning to a fully remote role so soon into your career at MongoDB?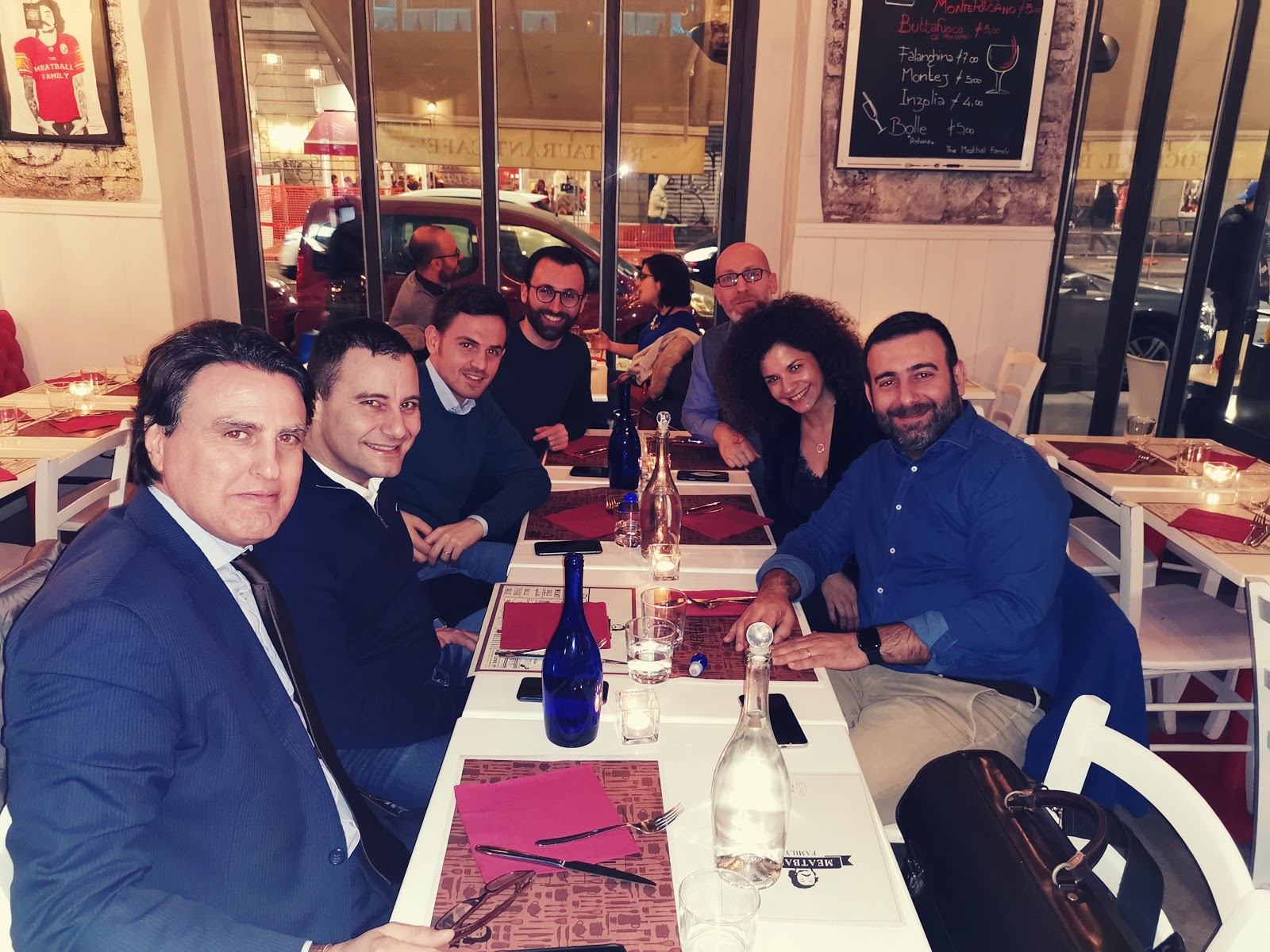 SC: I was originally based in our Milan office, but I traveled a lot for work during my first four months. Our amazing office — located in the historical Milan city center — housed our southern Europe region VP and regional Italian Sales team, as well as many new employees joining other teams. When we weren't traveling, we all enjoyed going to Friday sushi lunches in a nice Japanese-Brazilian restaurant located in the same area. We had a lot of fun!
Adjusting to remote working is different for everybody, and it's important leaders work to ensure physical remoteness doesn't lead to emotional distance. Employees need to know it's okay to feel upset by a dramatically changed situation. Our leaders offered reassurance and guidance to all team members, recognizing that remote work suits some personalities better than others. We all appreciated that level of available support.
When losing much of the social element that happens organically from working in the same physical space, teams need to continue to connect personally as well as professionally. For my team, we made some tweaks. Our usual team lunches and Friday gatherings have been easily transferred to the digital world to maintain morale and connection. It's not the same thing, but it's the best option we have, and we're making the most of it.
On the business side, we have top tools and technology, and great IT global support to run all our digital activity smoothly. This has not changed a lot; it was already a norm. For example, before COVID-19 shutdowns, I'd been working productively from airport lounges in the U.K., conference foyer rooms in Munich, and theaters in Rome after venue scouting. Thankfully, we already had the tools and culture in place to do remote work successfully, so this helped the transition.
AP: How have you built relationships with your colleagues, especially with many of them living in different countries and you having never met them?
SC: MongoDB has immersed me in a hugely diverse environment that boosts everyone's personal growth. I don't mean only gender, religious, or racial diversity, but the diversity from being in a multicultural workforce spread across many countries and time zones.
During these recent hard times caused by the pandemic, I've tried to offer additional care and compassion in reaction to what's happening around me. This has helped me develop relationships with my global team members, even though I haven't physically met 90% of them. We approach our virtual meetings as we would in-person meetings and use them as an opportunity to get to know each other.
Generally, I work to prioritize relationship building, because you don't do business with a company: you do business with the people you like and trust.
AP: How would you describe your team's culture?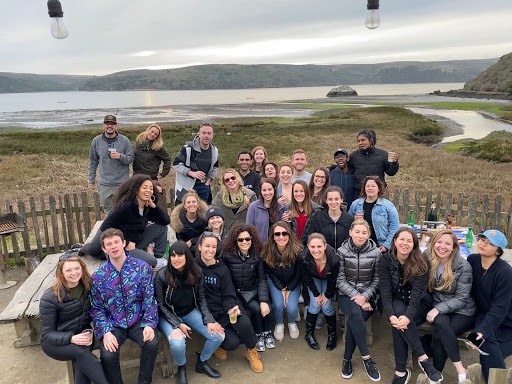 SC: We have a clear vision and concrete goals that we work toward together. We're retrospective about what's happened so we can better plan for the future.
It's also a culture where it's okay to make mistakes. We reserve a bit of our own time to experiment, focus on new things, and provide gentle feedback to others.
We built this culture by getting together informally via Zoom, where we have coffee and chat or organize "food themed" nights when we do a food or wine tasting remotely. With many of us living in different regions, this is a fun way to experience different cultures while we're unable to travel.
AP: What has been your proudest moment working here so far?
SC: The most exciting moment was during one of our remote meetings when our EMEA Sales VP mentioned the Italian team as an example. With Italy being one of the first countries in Europe to experience COVID-19 lockdowns in March, I had to pivot and rework my entire marketing plan. Despite this unexpected challenge, we saw a lot of success in the region.
This recognition meant the world to me. I had tears in my eyes, but I tried not to show it. It was exciting, to say the least, and not something I'll easily forget. It was a way of saying if our colleagues in Italy can react, be resilient, and find new ways to make things happen, we can do it anywhere.
AP: What excites you most about working at MongoDB?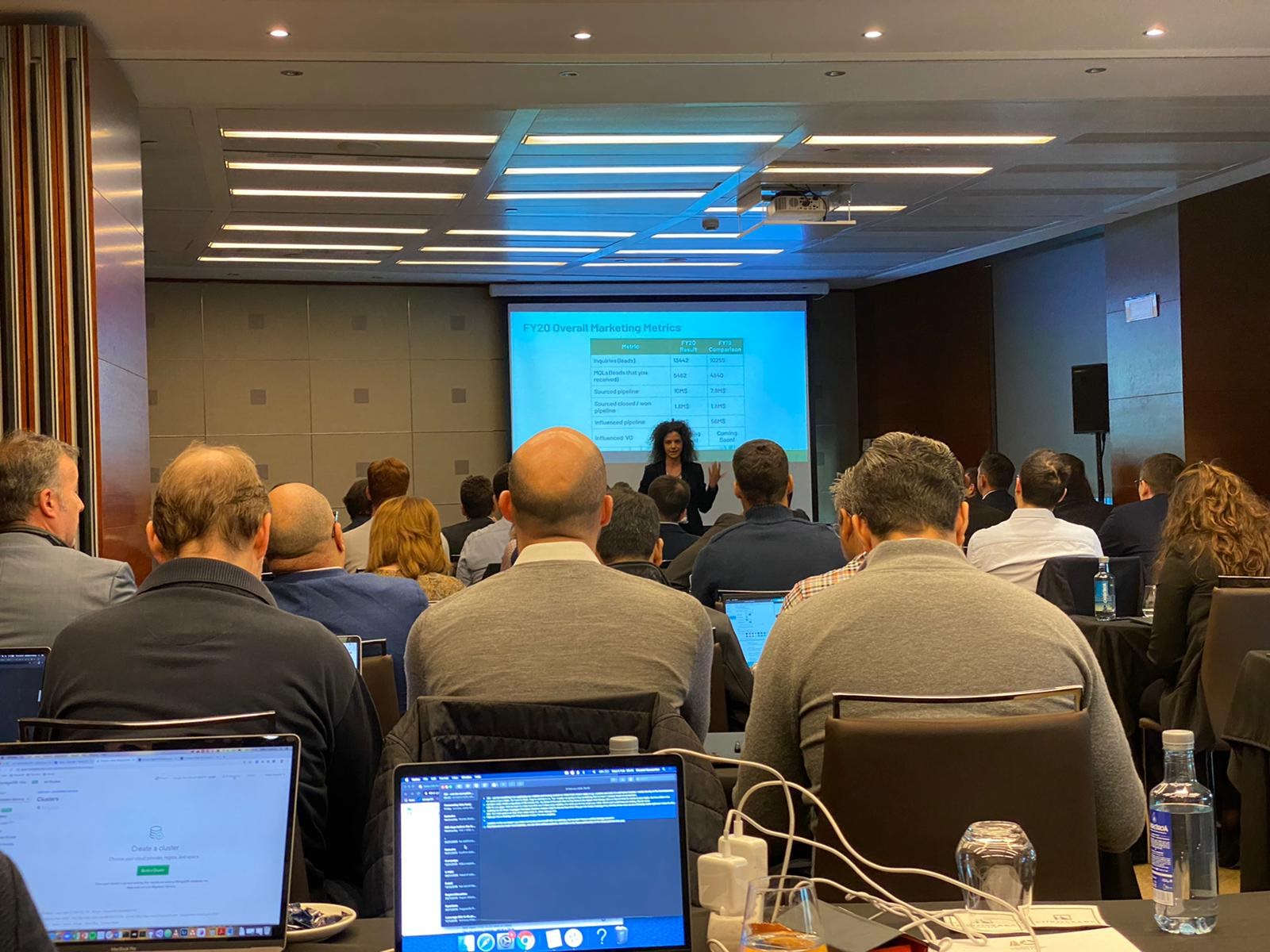 SC: Our work environment and culture are amazing, and we are encouraged to have fun on top of ensuring excellence in all we do. I enjoy the people I work with and have made some amazing connections — both within Europe and globally — that will last a lifetime.
Also, I concretely see the impact of the activities I conduct in Israel, Spain, and Italy. I feel I am an integral part of a team of great professionals who count on me. Together, each with our skills and professionalism, we are building something important for our company — from a speech during a live conference to a customer interview to hiring a new talented teammate.
I've worked for a few companies over the last decade, but MongoDB is different. I'm encouraged to think differently, am continuously challenged and coached by our leaders, and am given a level of trust — which is critical, especially in this new normal. We're literally crafting our own job day after day, and very few companies have the approach MongoDB has.
Last but not least: from Tel Aviv, Milan, Rome, London, Madrid, Frankfurt, Paris, Stockholm, San Francisco, and Dublin, my teammates and leaders have hugely contributed to my professional growth and are a positive source of motivation. My experience at MongoDB never would have been so amazing without them. It's a complete privilege working with all of them.
Interested in pursuing a career at MongoDB? We have several open roles on our teams across the globe, and would love for you to build your career with us!