Meet Marissa Jasso: My Experience as a Mexican/Native American Woman in Tech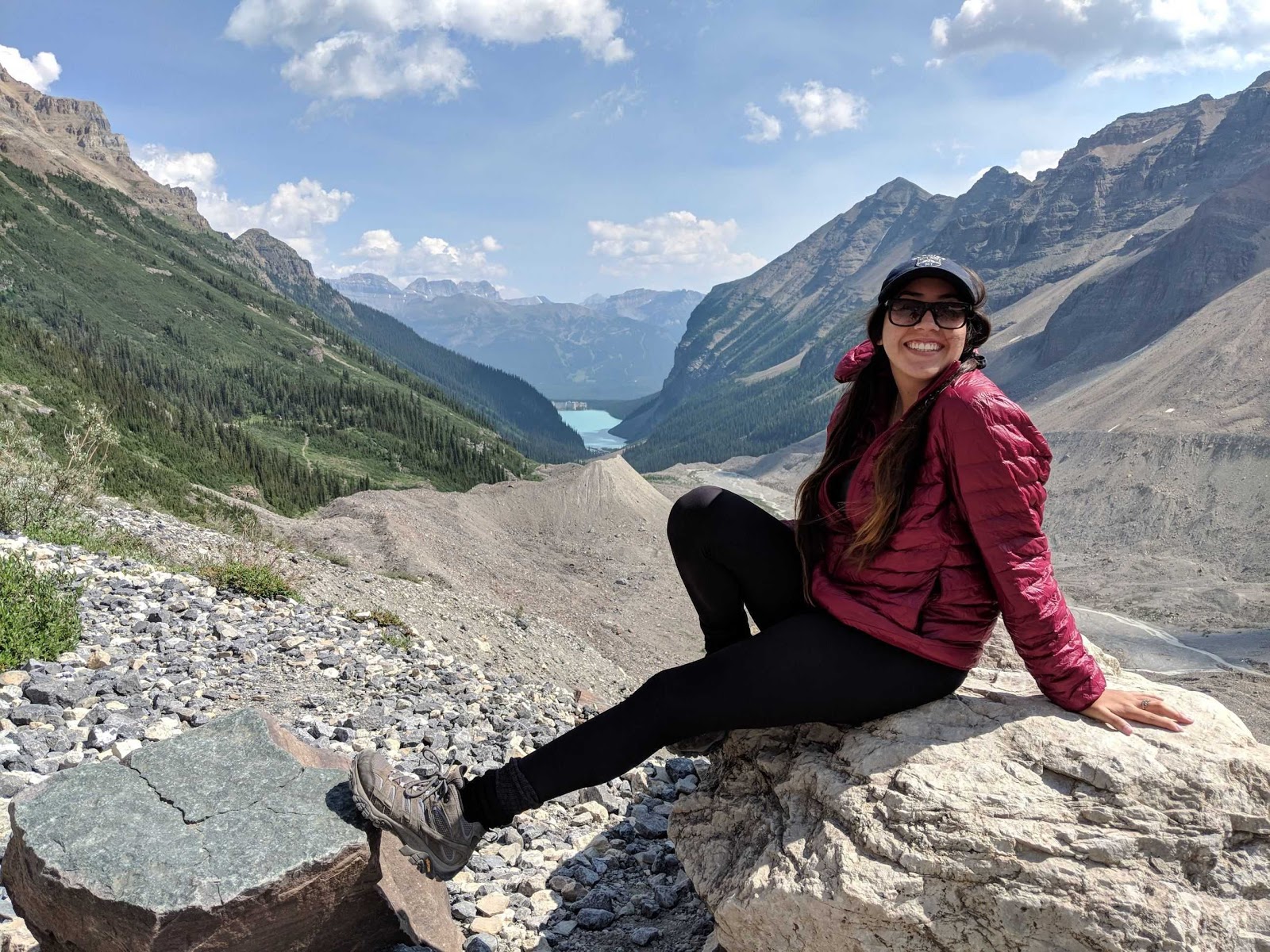 In honor of National Hispanic/Latinx Heritage Month, I sat down with Marissa Jasso to learn more about her career at MongoDB, her family's history, her experience as a Latina woman, and how she empowers herself to reach for more. Marissa is a Product Marketing Manager for our MongoDB Atlas product. Take a look at her story.
Ashley Perez: Thank you so much for sitting down with me and sharing your experience. Can you start by telling me a bit about your career and how you got into the tech industry?
Marissa Jasso: My first internship during freshman year of college was as a content strategist at Autodesk. Seeing firsthand the positive impacts Autodesk software made in different industries inspired me to follow a path into the tech industry.
Computer-aided design is just a chip off the tip of the tech iceberg. What intrigued me was the ability to use software to express creativity in meaningful outlets that create impact. My experience at Autodesk propelled me to study computer science in addition to English, but what I truly pursued was the intersection of technology and art.
From there, I interned at Flickr. Then I worked at Twitter as a technical writer, where I created internal documentation guidelines for engineers for projects on their open source site.
Upon graduating, I worked at YouTube building knowledge bases, and that's when I came across MongoDB. The opportunity to work within the tech sector and focus on something as interesting and technical as databases clicked for me. It was something I couldn't walk away from.
AP: That's quite an impressive resume, with a lot of top companies so early in your career. Can you tell me about your role at MongoDB?
MJ: I'm currently a Product Marketing Manager (PMM) for Atlas — MongoDB's fully managed global cloud database. I create the messaging, positioning and go-to-market (GTM) strategy for the newest Atlas features. My focus is working with the Cloud Automation and the Cloud Insights and Telemetry teams. By working closely with product managers from ideation through development to execution, I'm able to deliver the best GTM strategy for internal stakeholders and external users.
A few of my favorite feature releases include MongoDB Ops Manager containerization, which allows for a simplified Ops Manager management experience, and Schema Suggestions in MongoDB Atlas, which provide custom recommendations on how to optimize your data model.
When I initially joined MongoDB in 2019, I was doing content marketing and transitioned to product marketing midway through the year. When the opportunity arose to try something new in a different domain, I seized it. I think my technical internships played a role in determining my fit for working as a PMM on an overtly technical product like Atlas.
AP: It's amazing to see all of your career growth at MongoDB in a short period of time. In light of Hispanic/Latinx Heritage Month, why don't we talk about your family?
MJ: I'm both Mexican and Native American. My parents are first-generation college graduates and high school sweethearts. They met in El Paso, Texas, and moved together to California for college. My dad attended Stanford University, became an immigration attorney, and opened a private family-run practice. My mom attended Santa Clara University, studied psychology, and became a teacher. She came to realize she was pretty amazing at her job, so my brother and I were homeschooled while she simultaneously managed my father's practice until just two years ago when he became a federal judge. She now makes good use of her psychology degree by providing me with free therapy and enduring the mental combat of raising my teenage sister.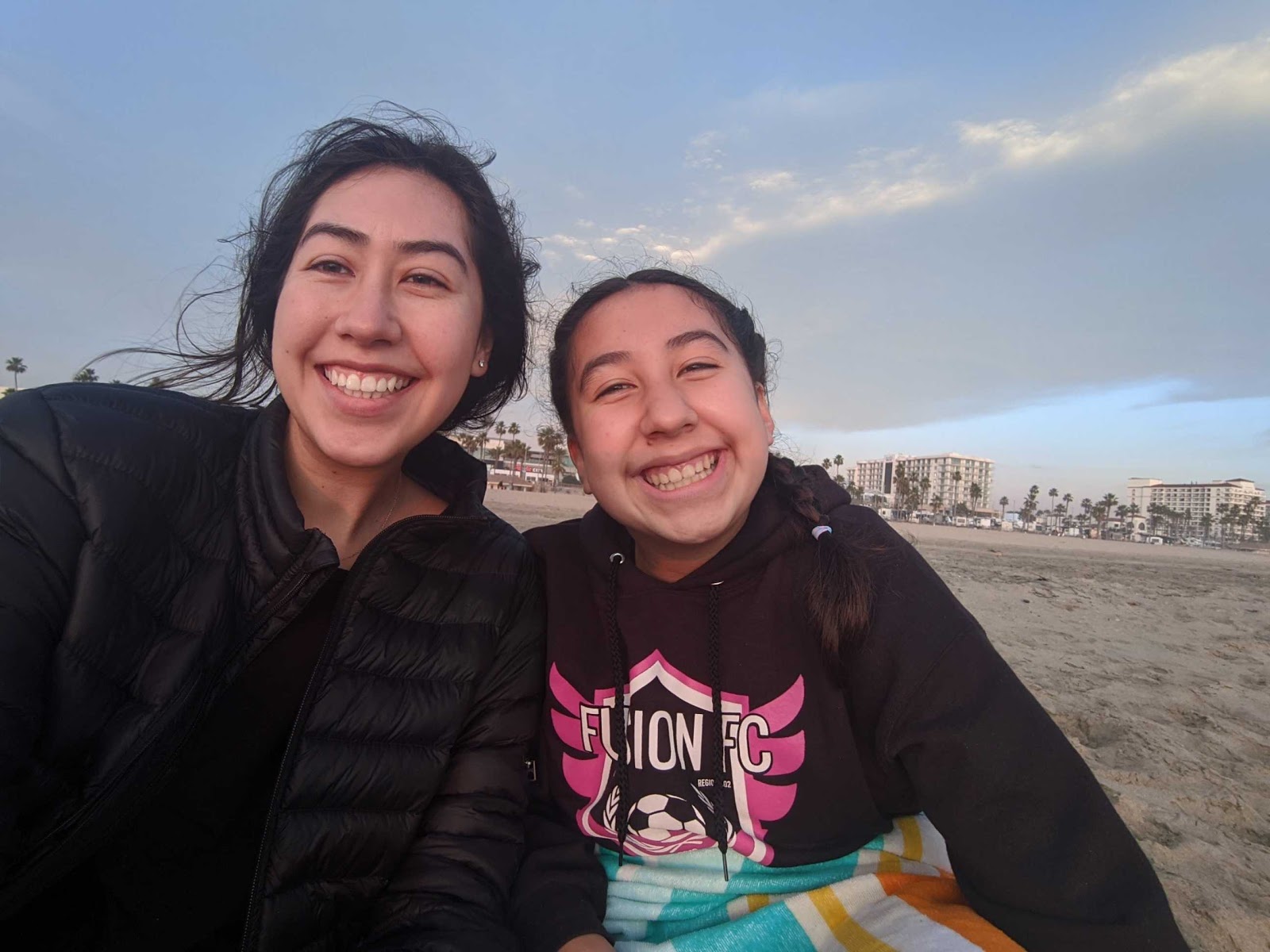 Owning a business where you fight for the rights of immigrants who typically can't get a half-decent paying job because of their immigration status wasn't incredibly lucrative. The older my siblings and I got, the more we began to understand that. I can only imagine how torn my parents must have felt by their desire to boundlessly provide for their children and pursue such a purpose-driven mission.
As a daughter, the endeavour of my parents will always be something I'm most proud of. They brought families together, gave people opportunity, and constantly did the work for only the price that people could spare. That sort of bountiful generosity, positivity, and drive — even when it means giving more than you're getting — despite the overwhelming amount of work there is to do, are just a few virtues my parents have lived and instilled in me by example. I also consider these attributes an embodiment of my culture, because both Mexican and Native American communities have historically and still are consistently advocating for belonging, for preservation of identity, and against oppression.
AP: Thank you so much for sharing that. It's clear there's plenty to be proud of when it comes to your family, and I'm sure those they've helped are eternally grateful. Now, can you tell me a little bit more about you and your experiences?
MJ: Being a young Latina has never been a cake walk. I've felt it as both a curse and blessing, sometimes all at once.
My Latina heritage has been central to my upbringing, from the way I speak to the way I dress. I've never really had an eye for fashion, but I've always had a respect for tradition. Like many other Latinas, I had my ears pierced right after I was born. Since then, my abuelita made darn sure I never left the house without appropriate earrings. Eventually, I grew into my gold hoops — a rite of passage and a staple of Mexican culture.
Recently, it's been interesting watching hoops adapt to a signature Instagram look in mainstream media when the Latinas who gave them life value them so much differently.
Traditions aside, as a Latina, I've faced plenty of adversity throughout my life. I've been looked at every which way for simply walking into a room, been repeatedly sexually harassed when taking my dog for walks on the streets of New York (the hypersexualization of Latinas in the media isn't helping), and been consistently told (and felt) that my identity isn't even worth the time it takes to pronounce my name correctly (Mah-dee-sah). Despite the nuances of safely navigating a brown body in the United States, I'm utterly grateful because I wear my experiences as a suit of armor against the accusations and stereotypes placed upon my culture.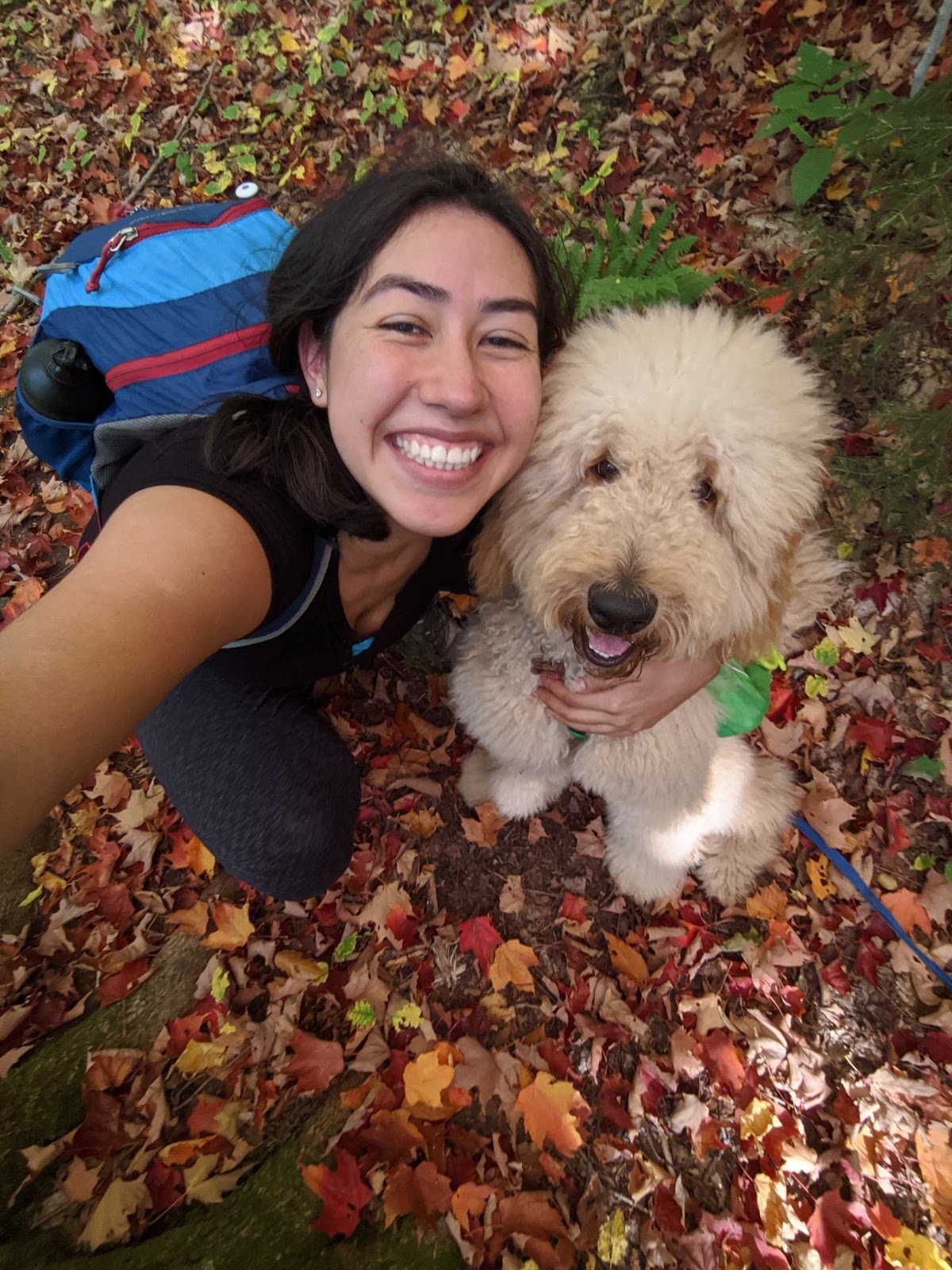 And with that, I take the time to educate myself on matters of race, politics, and history. On days when I find it particularly difficult to simply be, I'll read a bit more and dive a little deeper.
The past few months I've completed Me and White Supremacy by Layla Saad, The Periodic Table of Feminism by Marisa Bate, Why I'm No Longer Talking to White People About Race by Reni Eddo-Lodge, and I'm currently tackling Why Are All the Black Kids Sitting Together in the Cafeteria? by Beverly Daniel Tatum. I'd highly recommend all of these!
I've spent my life being passive and sitting silently in discomfort too many times, because there is nothing I hate more than being a feather ruffler. But the recent political climate has proved that I have to put my personal preferences aside, because being actively anti-racist may involve feather ruffling, and I'm obligated to speak up.
AP: What's something you wish to share about your story that job candidates and readers can learn from or relate to?
MJ: Latinas hold only 2 percent of STEM jobs, and that's a huge issue. That statistic has mirrored my experience within tech. I've rarely worked with people who share a similar background, and every mentor I've ever had within tech has been a white man. Although I'm incredibly grateful to have such empowered mentors and advocates, it can feel unsettling to never see people who look like you in positions of power within the tech sector. But when I begin to wonder why, I consider my own path.
I never had access to a computer science class until college, which I paid for on my own. I took many classes at my local community college during high school so I could save money by graduating early.
During my time at university, I always worked three jobs to not only keep afloat, but also to make consistent student loan payments (and I still graduated with a lot of debt). I think it's a privilege to use college as an opportunity to "find yourself," because for many others, it is one of the few pathways — if not the only direct one — for achievement, wealth, and success.
Many people attend college with a blank slate, but when you're a person of color, it can feel as if your background continues to define you. I think it's important to remember that isn't a bad thing. Sure, I didn't have the luxury of making mistakes while studying abroad in Spain, but I found immense joy where I was. I was lucky enough to apply for and land jobs that fulfilled my passion, I found a love for nature, and I found an even deeper love for the guy who brought it into my life. It's important to try to appreciate and dwell in the present, even if you consider it a stepping stone.
AP: You've faced a lot of adversity in your life. Has MongoDB done its part to make you feel as if you belong?
MJ: I joined MongoDB because I want to work at a company that truly operates by its values. I want to work at a company with big ambitions and limitless potential in its product and impact. MongoDB fits the bill, which was what originally intrigued me.
A large part of why I feel so comfortable here is that I'm able to truly express myself. My greater team is distributed, making them incredibly diverse, and I am so grateful to work with people of all backgrounds. Our MongoDB affinity group, TUPOC (The Underrepresented People of Color), has always supported my ideas, and because of that community, I know I always have a safe place to go.
Since working at MongoDB, I've felt as if I could leave my cultural and racial insecurities at home, and that's one less thing I have to worry about. I get to focus on working, and that hasn't always been the case at other companies.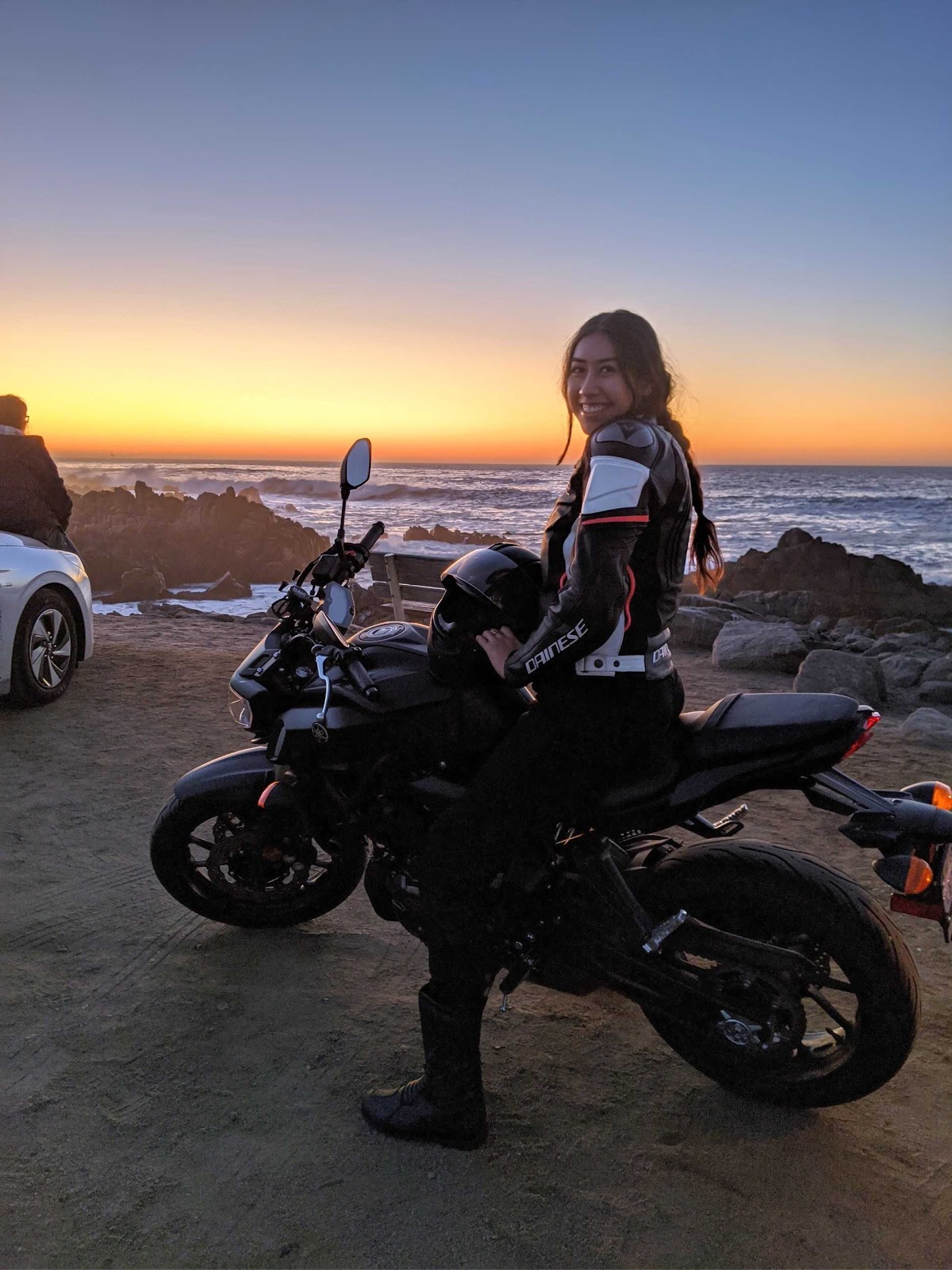 AP: I'm glad that's been your experience, and I know MongoDB is working to continue to create opportunities for inclusion for all our employees. Any other closing thoughts?
MJ: My little sister just started her freshman year of high school. When considering how my actions could potentially create a better world for my culture, for this generation, and for the generations to come, she is at the forefront of my motivation. I hope, like my parents did for me, to lead by example and show that we can be and do anything — even if the playing field isn't and was never equal.
As a Latina, she'll undergo an unprecedented amount of adversity, and as an empowered Latina, she'll probably face even more adversity because of it. But I hope she, like myself, owns it, because our culture in itself is bold, beautiful, and something to be proud of!
Interested in pursuing a career at MongoDB? We have several open roles on our teams across the globe, and would love for you to build your career with us!
Join MongoDB in supporting organizations fighting for racial justice and equal opportunity. Donate to our fund by December 31, 2020 and MongoDB will match the donation up to a maximum aggregate amount of $250,000. Learn more here.