Meet Alejandro Torrealba: How My Willingness to Learn and Embrace Different Cultures Has Grown My Career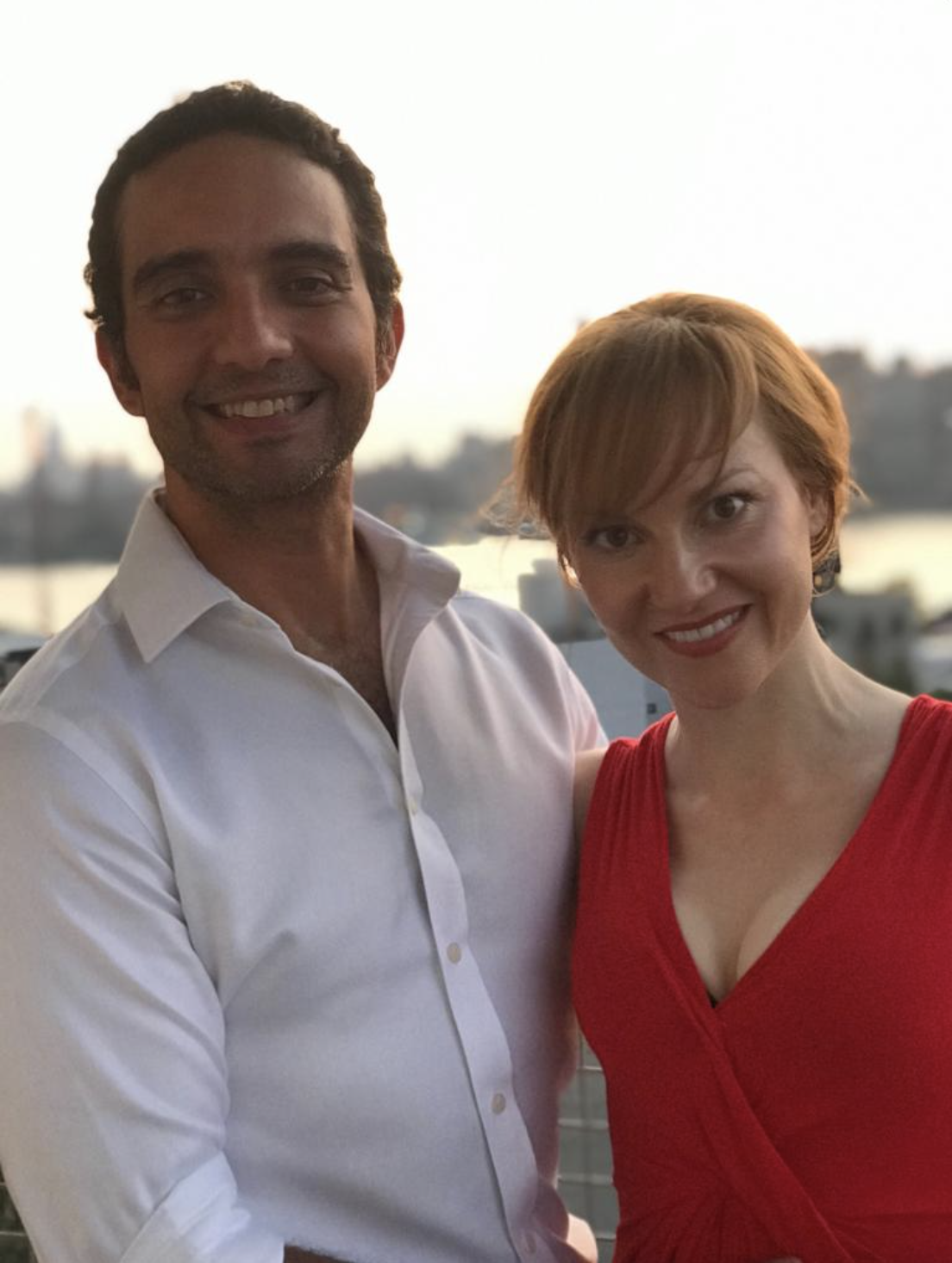 In honor of National Hispanic/Latinx Heritage Month, I sat down with Alejandro Torrealba to learn more about his career at MongoDB, how moving around the world has allowed him to embrace his passion for other cultures, and how he honors his Venezuelan roots. Alejandro is a Technical Program Manager at MongoDB. Take a look at his story.
Ashley Perez: It sounds as if you've had an exciting start to your career, especially in terms of all the places you've lived. Can you tell me a bit more about that?
Alejandro Torrealba: I always like to learn new things, relate to new and different people, and apply logical and mathematical thinking to solve problems. As I finished my computer engineering degree, I had a technical internship supporting Microsoft Venezuela's marketing department.
After working a few years, I decided I wanted to interact with different cultures and professional spaces, so I went to England to get my master's in computer science and worked at a London startup, first as head of development and later as a product manager.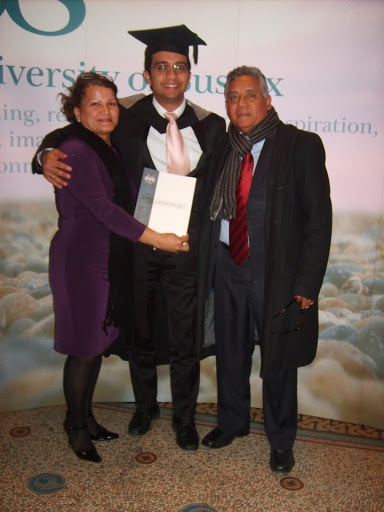 After five years in London, I left the startup to work as a product owner at a much bigger European corporation in Edinburgh. Eventually, I was promoted to the role of an agile program manager there.
In 2018, I moved to New York for personal reasons. When considering job opportunities, I wanted to work for a growing, innovative organization with modern products that had a diverse and inclusive team, high working standards, and strong branding. With those criteria, I applied to MongoDB and officially joined the team in May 2019 as a technical program manager.
AP: As a travel lover myself, I'm a little envious of all the amazing places you've lived. Very cool! And it sounds as if MongoDB benefited from your move to New York. Can you tell me about your role?
AT: On the Technical Program Management team, we focus on managing and supporting the processes to ensure lean and timely software delivery. That requires a technical understanding of what we want to build, knowledge of the "team's personality," cross-team communication, planning, and follow-ups.
Each technical program manager works with a defined number of teams, managing cross-team initiatives and performing process improvement and automation projects.
Outside of the projects we manage, we usually have regular program manager team meetings to coordinate, share ideas, support each other, and generally catch up.
AP: Before COVID-19, you worked in our New York headquarters. What was that like?
AT: New York City is one of the greatest cities and cultural centers in the world. The diversity there brings people together from all continents, religions, gender preferences, and professions, providing infinite choices for different relationships, work opportunities, technologies, entertainment, arts, dance, food, and social events.
MongoDB's NYC office reflects this variety too. There is significant diversity of personal and professional backgrounds, and every person is well-acknowledged and respected. As there is space for everyone in NYC, there is space for excellent employees at MongoDB. You just have to make sure you do a great job!
AP: Speaking of diversity, let's talk about Hispanic/Latinx Heritage Month. What does it mean to you?
AT: It is a time to commemorate and celebrate the Latino American people's continuous contributions in building the United States' modern society. For me, that celebration is a welcoming message to all the Latino American people willing to work and continue contributing.
There is so much of the Latino American culture found in NYC, including food, music, dance, sports, people, arts, and more. Even during the pandemic, there are plenty of options for experiencing the culture. I am sure there are great taco and arepa places that can deliver you a taste of that, and good online events for you to see salsa dancing!
MongoDB is a place where you can be and express who you are. One of our core values literally embraces the "power of differences," and this has shaped our company culture. That is something many of us may take for granted, but in reality, the MongoDB culture has been designed to be inclusive, and we invest to make it better in that way. This is why we're able to celebrate things like Hispanic/Latinx Heritage Month. And we will continue to celebrate other aspects of the diversity we have here as well.
AP: Is there anything you'd like to share about your culture that's a huge part of who you are?
AT: Kindness, sharing, and being family-oriented were always big parts of the Venezuelan culture, as I know it has been part of Latino American culture in general. As Venezuelans, my family always emphasized these values, as well as learning, working, and having some fun and celebration to connect with family and friends. I like to keep these values no matter where I live. My culture has also taught me to be kind to others, conserve the books I read so that others can read them later, and not to ever waste food.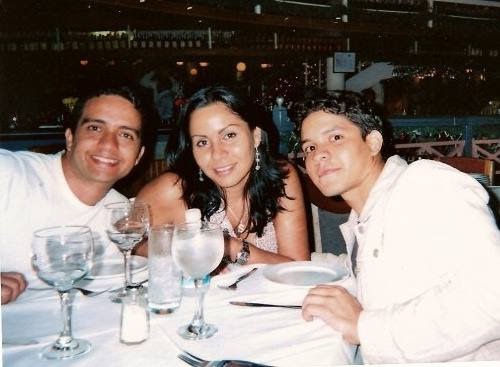 AP: How do you keep your culture alive as you move around?
AT: I have great friends from Venezuela who live in New York, and we see each other frequently. Apart from that, I enjoy specific Latin food places and never get tired of inviting friends and coworkers to share that food with me.
I also try to enjoy other cultures, especially by spending time with friends I've made in the United Nations systems and other international organizations. After living and working in a few places, I truly believe that most people are naturally willing to relate to others in a safe way, so it's been interesting to share our cultures with one another.
AP: That's a great way to look at it. Backtracking a bit, I'd love to learn more about why you chose MongoDB and what makes you stay.
AT: Once I arrived in New York, I was looking for a growing technology company that was a leader in its industry and financially stable, with an excellent reputation as an employer. I found all of that in MongoDB.
I have worked with teams from Venezuela, Colombia, Mexico, England, Scotland, the Netherlands, Belgium, Poland, India, and different places from the United States during my career. From that experience, I can affirm our standard for professionalism and excellence here is very high, generating the best products quickly. I believe it represents an attractive challenge for anyone in the technology industry.
I can say all the great reviews I read on Glassdoor while applying to MongoDB are totally true.
AP: Any parting thoughts for why someone would want to join your team?
AT: At MongoDB, you'll have the freedom to do your job in the best way possible while responding to high, transparent, and fair expectations. We discuss, agree, do our work, check results, look for improvement, and support each other as needed. It's a great environment to grow your career and genuinely an amazing place to work.
Interested in pursuing a career at MongoDB? We have several open roles on our teams across the globe, and would love for you to build your career with us!
Join MongoDB in supporting organizations fighting for racial justice and equal opportunity. Donate to our fund by December 31, 2020 and MongoDB will match the donation up to a maximum aggregate amount of $250,000. Learn more here.