MongoDB Underpins Massive Digital-First Data Strategy Adoption Across Asia Pacific from Singapore
MongoDB
December 15, 2022
| Updated: December 16, 2022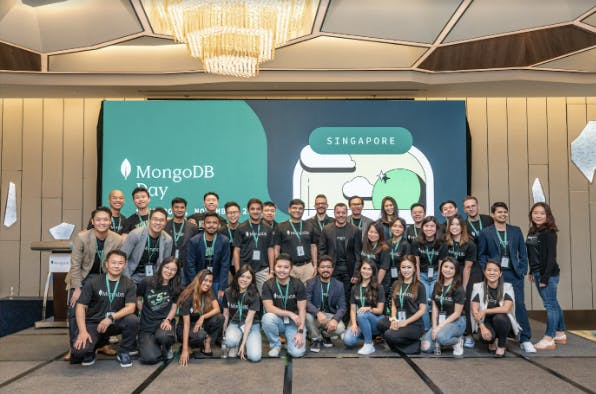 Singapore is fast becoming a strategic hub for companies across Asia Pacific as they reorient around a digital-first strategy, according to Simon Eid, senior vice president, APAC, MongoDB.
During the past year, MongoDB's team in Singapore has expanded from five people to more than 50 people to support exponential growth and demand in the region.
Speaking at the first MongoDB Day ever held in Singapore, which was sponsored by AWS, Eid explained that, since COVID-19 hit in March 2020, companies, senior management teams, and executive boards have started asking how quickly they could pivot to a digital-first strategy.
"Retailers had to become experts at ecommerce, gaming and streaming companies had to deal with a surge of demand, pharmacies had to figure out how to get medications to their customers, and time was of the essence — speed was critical," said Eid.
MongoDB fastest for digital transformation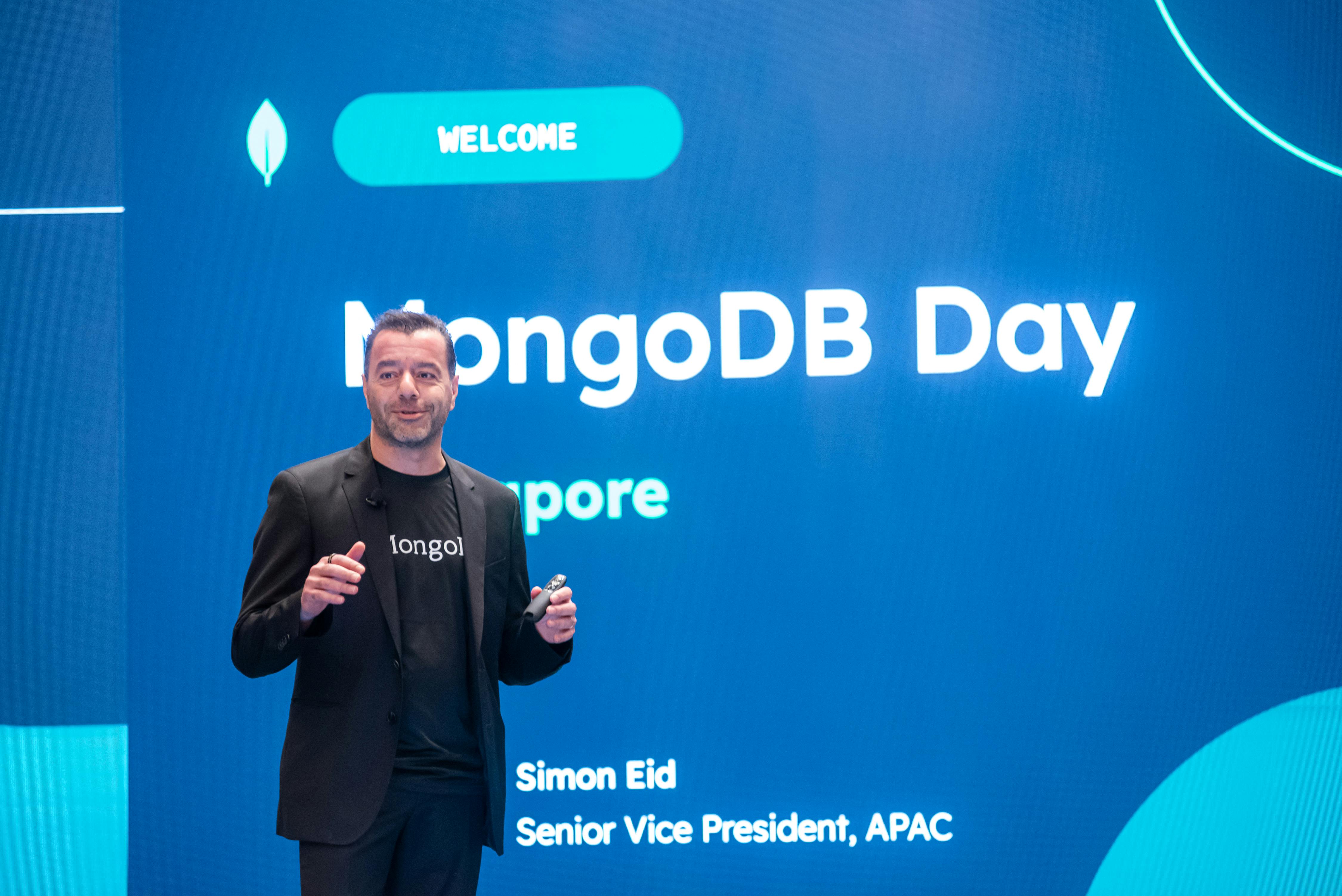 Eid said businesses across Asia Pacific quickly learned that the fastest way to build new digital capabilities was to use MongoDB. Developers could move incredibly fast and ship quickly. Product leaders realized they could get to market faster than the competition, and company executives realized they could seize new opportunities or respond to new threats.
"Our whole ethos as a company is to make developers insanely productive, and our real opportunity for Asia Pacific is now how to help customers go to the next level supporting operational productivity with data management at the heart of everything they do," he said.
Simply the most secure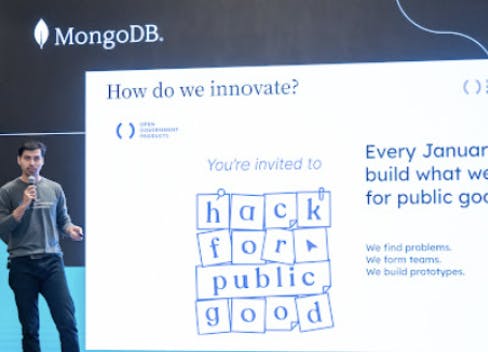 MongoDB has been downloaded 265 million times, ten times more than the number of developers in the world, which is testament to its growing global reputation. Locally in Singapore and across Asia Pacific, more and more customers are choosing MongoDB, and specifically Atlas, for its simplicity, flexibility, and robust security.
"Regulators, financial institutions, and the Singapore government now recognize that MongoDB and Atlas provide the most secure data management system and service available in the market — you only have to look at Singapore's FormSG within Open Government Products as a perfect example," said Eid.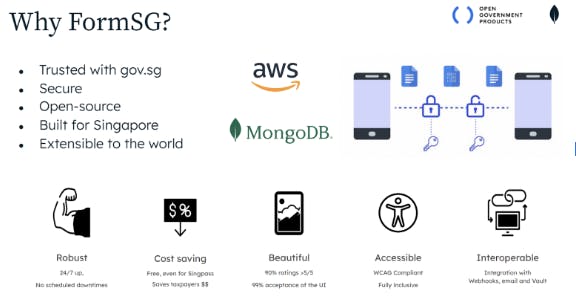 Forms for public good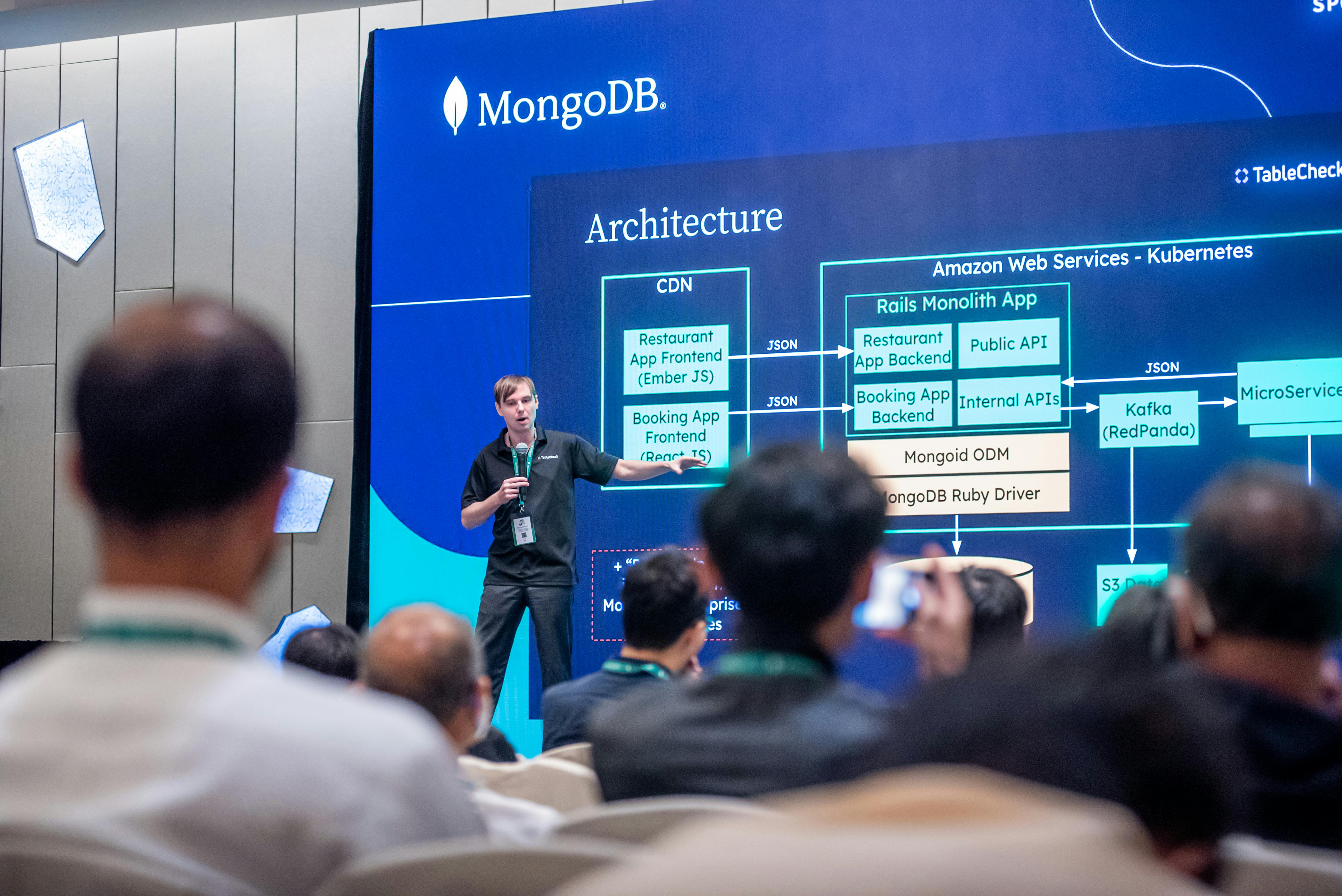 Open Government Singapore has a dedicated team of 100 people working for FormSG, a department credited with revolutionizing government forms digitally with MongoDB Atlas on AWS.
FormSG chose MongoDB because they required the highest level of security for data encryption as well as the confidence that they would not be impacted by downtime or performance issues with many users accessing forms simultaneously.
"They describe themselves as "Forms for public good," having touched the lives of millions of people during COVID-19, streamlining how members of the public engage with the multitude of government forms, and MongoDB is the backbone of this initiative," said Eid.
"We're very proud of what they have achieved, held up as a shining example of data management excellence by the Singapore government now being showcased to other countries around the world," he said.
Poised for further growth
From healthcare to social media analytics, digital banking and food delivery services, MongoDB is powering some of the most innovative growth companies to emerge across the region:
A recent example is Greenline Synergy Co. Ltd (GLS) in Thailand using MongoDB Atlas to transform healthcare for the country's leading hospital group, Bangkok Dusit Medical Services (BDMS).

Also in Thailand, Computerology is unlocking the value of social media management and social listening via analytics.

Indonesian FinTech Amar Bank is the pioneer of digital banking providing microloans to people who wouldn't be able to get financial services from traditional banks.

Woowa Brothers Vietnam introduced its food delivery app, BAEMIN, to local users in May 2019, and it scaled rapidly throughout the pandemic to become one of the leading food technology companies across the country.
Woowa Brothers Vietnam introduced its food delivery app BAEMIN to local users in May 2019 and it scaled rapidly throughout the pandemic to become one of the leading food technology companies across the country. Another interesting story from the wider APAC region is TableCheck, the world's premiere booking and guest platform. TableCheck's CTO Johnny Shields was also on site at the event and presented on how MongoDB has been a fit for TableCheck's developer workflow since they were founded in 2013. He explained that MongoDB allowed them to work with their data easily and quickly while building out their APIs and application. We'll be having a full blog on their use case coming soon.
MongoDB continues to invest in its Asia Pacific operations with Singapore now firmly established as the regional ASEAN hub for customers and partners.
"Singapore is a highly regulated, highly secure market, which gives customers and partners confidence when working through their digital transformation strategies and the vendor partners they require. We are excited to have partnered with AWS for our first MongoDB day, which reinforces our close alignment to cloud providers who are an integral part of our customer digital transformation plans," Eid said.