Making an Impact as a Solution Architect at MongoDB - Meet Winston Vargo
In this interview, you will get the chance to meet Winston Vargo, who is an Enterprise Solutions Architect (SA) in New York City. Winston walks us through some of the most exciting projects he's worked on so far and explains what it's like to be an SA at MongoDB.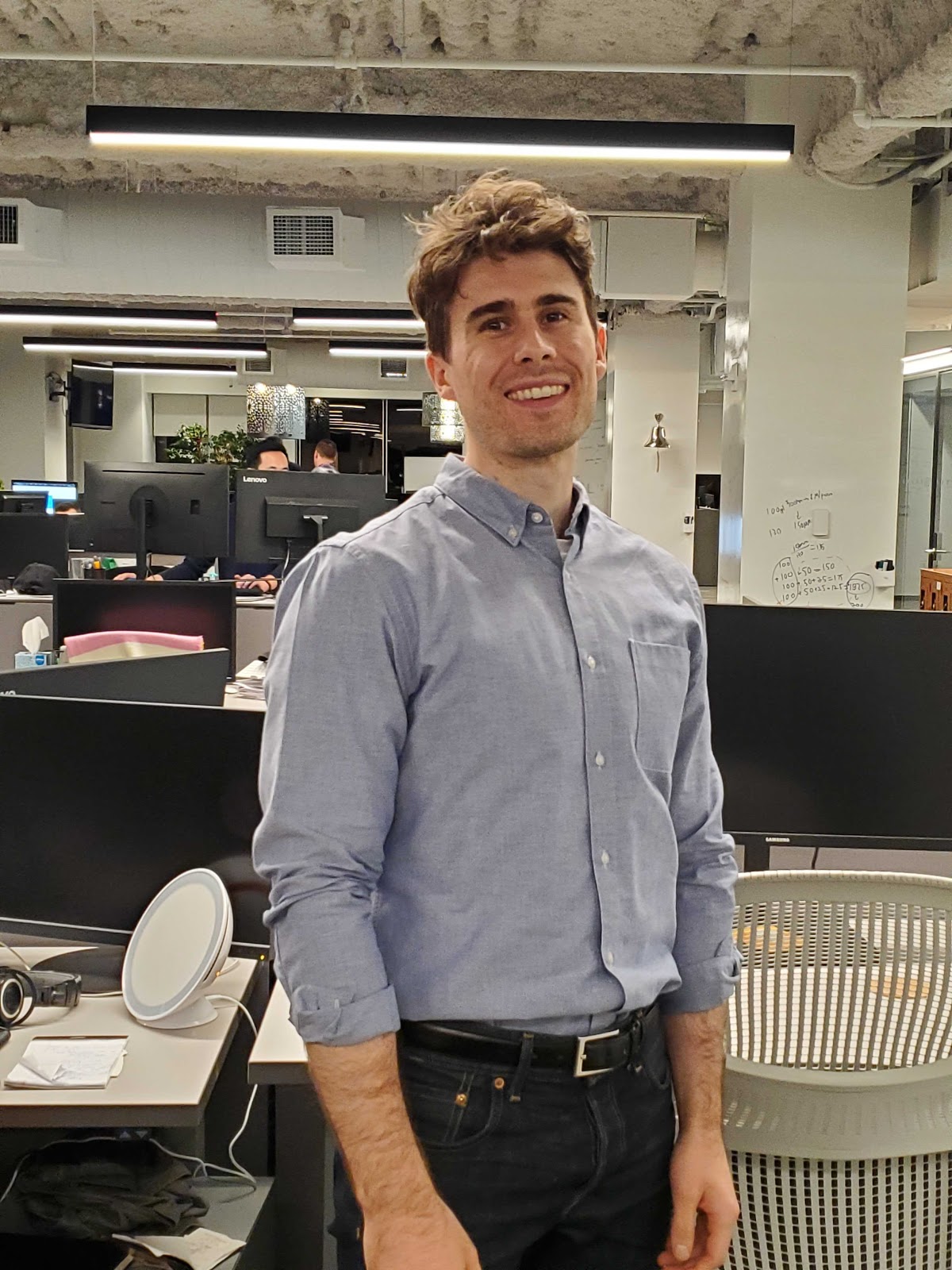 Jess Katz: Why did you originally join MongoDB as a Solution Architect (SA)?
Winston Vargo: I stumbled across MongoDB while working on some personal development projects and I could immediately tell that the technology had the chance to change the industry. I wanted to be a part of MongoDB from that moment on.
What I didn't immediately know about MongoDB is what keeps me coming back, which are the high standards that everyone sets for themselves here and the commitment to execution that exists throughout the company.
MongoDB is a completely differentiated product that users love. Since the technology is free and open source, the customers I speak with are already fans of our products. Never before have I walked into so many meetings in which a potential customer has already built an application on the product we're selling!
JK: How have you grown throughout your career here?
WV: I have grown a lot throughout my time at MongoDB. As Littlefinger says in Game of Thrones season 7, "Chaos is a ladder" — and the chaotic pace of growth at MongoDB is no exception. Since joining, I've had the opportunity to move from working with medium-sized corporations and startups to working with large Fortune 500 enterprises. Technically, I've picked up many skills along the way such as Amazon IaaS administration, Python, containerization, and networking.
As I mentioned, I have never before worked in an organization with such high standards for execution. It's hard not to pick up some "excellence by osmosis." By that I mean I've been conditioned to go the extra mile in my projects — be that weaving a story through the demos I build, tightening up POCs to leave no room for subjectivity or error, or preparation for a presentation to the point I feel like I'm giving a TED Talk.
JK: What are some projects you've had the chance to work on that you are most proud of?
WV: I've gotten the chance to work on several challenging projects that I am proud of. For example, I worked with a medical device company to build an architecture that could survive an entire data center failure without their customers experiencing any downtime. For this organization, downtime meant more than dollars and cents — it had a large impact on health and safety. Being a part of that illustrated that data resiliency can have high stakes.
I also get to work with hedge funds to use MongoDB to store years of time-series data. This has been personally fulfilling because it takes advantage of two things that MongoDB does so well, which is scaling and unique data modelling.
I work on cloud migrations on a weekly basis and have gotten pretty good at moving large amounts of data into MongoDB Atlas, our platform as a service offering. Just the other week, I was able to put that knowledge to the test — I migrated a large media conglomerate's entire subtitle and metadata database into Atlas with less than 30 seconds of downtime over the course of a 2 hour meeting. There was a lot of coffee drinking and some sweaty palms, but when the dust settled on a successful migration, we all celebrated.
JK: What is your team culture like?
WV: As a team, we focus on enabling developers and architects working at New York area enterprises to be as successful as possible using MongoDB. We're a bunch of highly serious professionals who don't take ourselves too seriously. I know I can rely on my team to help me in a pinch if I need an answer quickly, as well as make me laugh on a daily basis. Every quarter and year we experience massive growth. I'm not just talking about top line either — new products, more exciting use cases, and larger customers are also trends we see.
Teamwork is in our DNA. Two intangibles in particular are common to my coworkers: Easy to work with: We go above and beyond to enable others to thrive. For example, my colleagues make sure to document their demos thoroughly so I can use them in front of a customer without missing demo context. Extreme feedback culture: We are all here to help each other grow. And sometimes that means doing the hard thing, which means pulling a coworker to the side and giving them candid feedback about how a meeting could have gone better.
If you are looking for a new challenge as an SA, now is the time to join MongoDB!