Lovisa Berggren Is Much More Than "Just an Intern"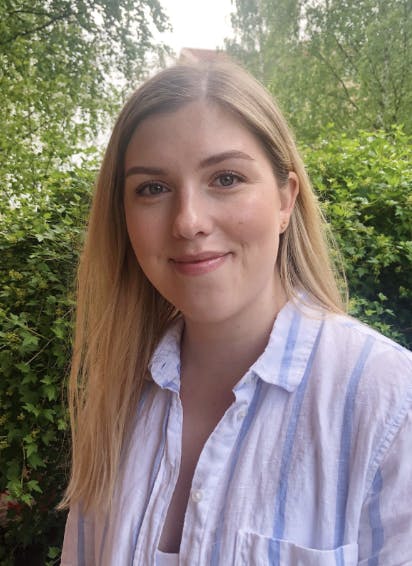 Lovisa Berggren is a student at Umea University in Sweden and a software engineering intern based in MongoDB's Dublin office who is thoroughly enjoying the hands-on experience her internship on the Cloud API Experience Team has to offer. Read on for more about the projects Lovisa is working on, the culture at MongoDB, and why she's truly happy about her decision to intern at MongoDB.
Sammy Attia: Thanks for taking the time to chat with me today! I know you're a software engineering intern on the Cloud API Experience team. Could you tell me more about the team?
Lovisa Berggren: My team is responsible for the MongoDB Atlas Administration API with projects like API Authentication, API rate limiting, and API versioning. We are involved in the release and platform support for Ops Manager, which is specifically the focus of my work this summer.
What projects have you been working on?
This summer I am working on a release tool. Currently this tool has its own repository and uses a Makefile for building, testing, and execution. My task is to move the code to a monorepo, restructure it, and change the build tool from Make to Bazel, which is used in the monorepo.
That sounds awesome! Which part are you finding the most interesting?
The most interesting part has been all the things you don't necessarily learn at university. Usually when you do assignments for a course, you create your program, see that it runs as expected, and then you forget about it. Here at MongoDB, I have learned about working with legacy code, maintaining code, releasing, and testing. Seeing how these things work in a big company is really interesting and new to me, and so important.
I'm glad to hear you are gaining real world experience. I would love to hear why you decided to join MongoDB in the first place. Can you share more about your decision-making process?
I had heard about MongoDB and I had also used it myself in coding projects, so I thought it would be really cool to work here. Also, after applying I had a great interview process. I was able to meet with many different people at the company, and all of them were really kind. During the interview process, I also learned more about the culture at MongoDB, which made it clear that I wanted to intern here.
And has the culture lived up to your expectations?
The culture is amazing. Everybody here is very kind, welcoming, and helpful. I don't feel as though I'm "just an intern." I am truly a part of the team and the company. I have had the chance to get to know a lot of people, both in my team but also from other teams, which is great.
It's probably hard to narrow it down, but what would you say has been your favorite part of the internship experience?
The best part is the people and the culture, and how they make me feel on a day-to-day basis. I am always excited to go to work, and I feel appreciated here, which is something I think is very important. Having a great intern experience is not only about having a fun and interesting project to work on, but also working in a great environment with people who support you and share your values.
I love that! Thank you for being here this summer, and for your contributions to MongoDB.
It's been amazing to be able to participate in a great intern program. As a Swede from a relatively small town, it's also cool to get the opportunity to experience Dublin during the summer.
Interested in opportunities for college students at MongoDB? Find out more.