Launching MongoDB's Women's Group in India
In September 2019, Neha Mukherjee and Palki Sood joined forces to pursue a passion project — creating a local Women's Group chapter for MongoDB employees in our Gurugram, India office. While MongoDB offers a global Women's Group, Neha and Palki locally took the India-based Women's Group to new levels by engaging employees with monthly events and building a strong, inspiring support network for its members. In this interview, you will learn more about how the group was formed, what its mission is, and get a taste for our incredible work culture in India.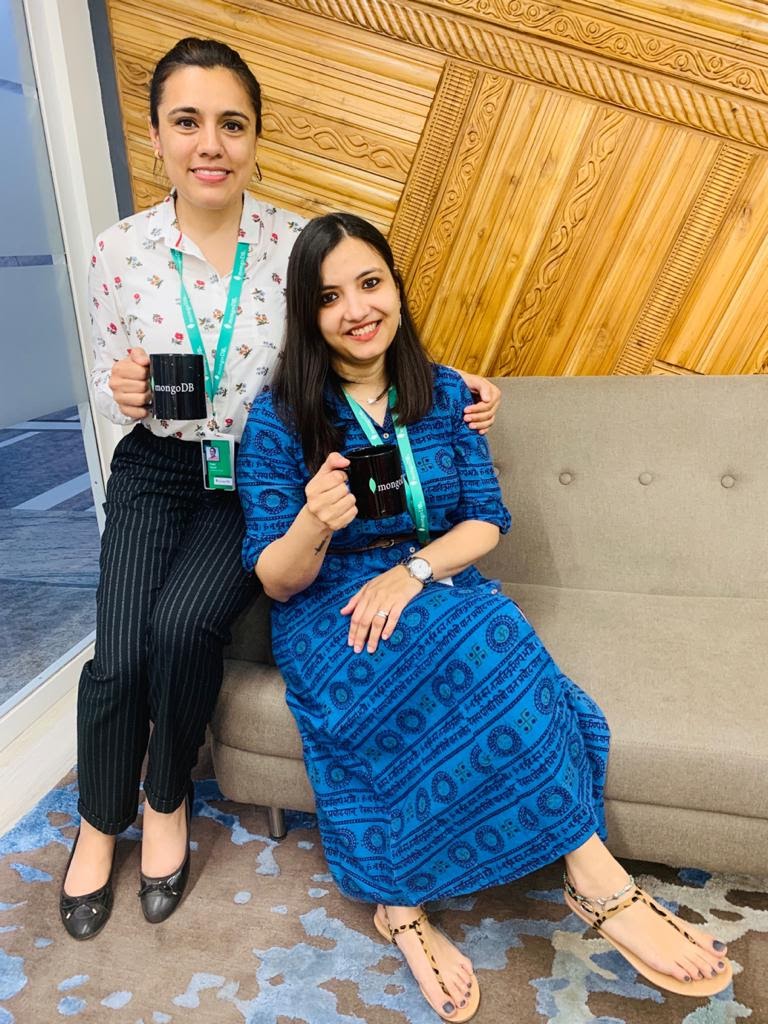 Jess Katz: I am very excited to sit with you both today and learn more about the amazing work you are doing in India with our new Women's Group. Before we get started, can you tell me a bit about your roles here?
Palki Sood: Sure, I am an Accounting Manager and lead a team of 10 performance-driven and enthusiastic individuals on the Finance team in MongoDB's India office. I along with my team and their unique capabilities, work closely with our US and International Finance departments including Accounts Payable, General Ledger, and Accounts Receivables - Collections and demonstrate a strong commitment to business practices. I thrive on working together and extremely proud of what we do!
Neha Mukherjee: I am a Manager on the Business Development Research (BDR) team. Along with my superstar team of five, I lead the BDR efforts for Northern/Southern Europe and the Middle East. I work in partnership with sales leaders and sales teams across these regions to accelerate their pipeline generation efforts and drive actionable insights through intensive business research. We really get to make an impact on the business and I love what I do!
JK: How did you start the Women's Group in India?
PS: We both joined the company one month apart from each other and reached out separately to our office site leader, Amit Babbar, with our ideas and vision of forming an employee affinity group specifically for women. He connected the two of us with each other in August 2019 and the rest is history! This group became the very first employee affinity group that focuses on diversity in the India office.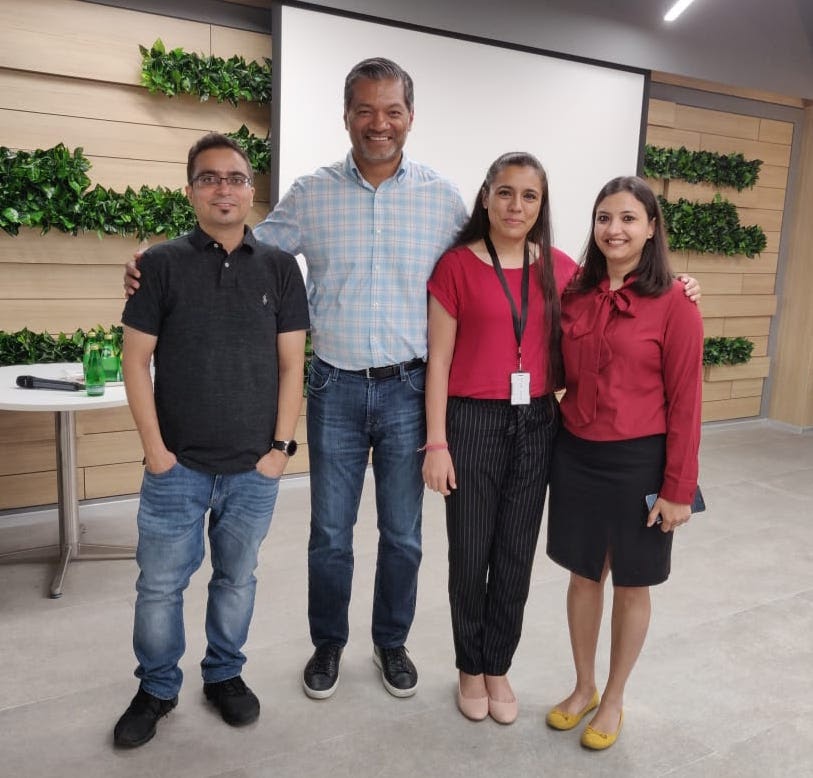 JK: Once you both connected, what were some of the first steps you took to create the group?
NM: It was exciting to get together and come up with plans for the short, medium and long term. First, we aligned ourselves to the vision we both had in mind, which essentially was to build a network of trust and a strong support system for all employees who identify as women in India. We believe that empowered women empower women.
We officially kick-started the group in September 2019 with our very first event, hosting a fireside chat with Steph Johnson, VP of Corporate Communications, and Niyati Shah, Director of Engineering, Education. They each spoke about their journeys throughout their careers, the challenges they faced and how they dealt with them. They also answered questions about how to achieve a work-life balance and discussed various issues that women face in the workplace. The event was very powerful and made a real impact on our new members.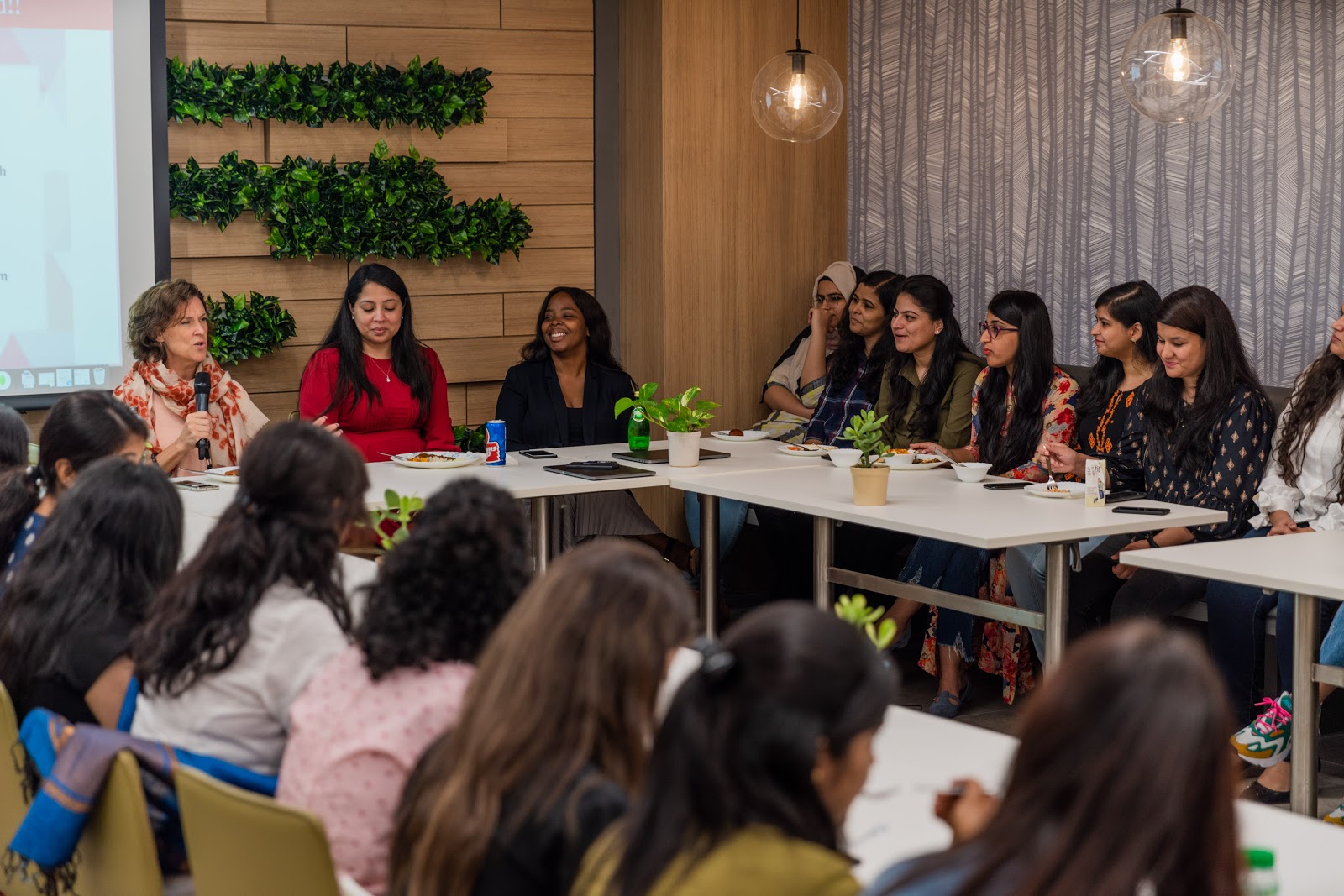 JK: What has the feedback been like from our employees?
PS: Given that this is the first employee affinity group in India of its own kind, it has certainly brought about a lot of enthusiasm, encouragement, and active participation. We have heard from several employees that they love getting together as one unit at least once a month. The group has also helped employees forge new friendships with one another by providing them with a platform to get to know each other better and be sounding boards for common issues that we can address together as a group.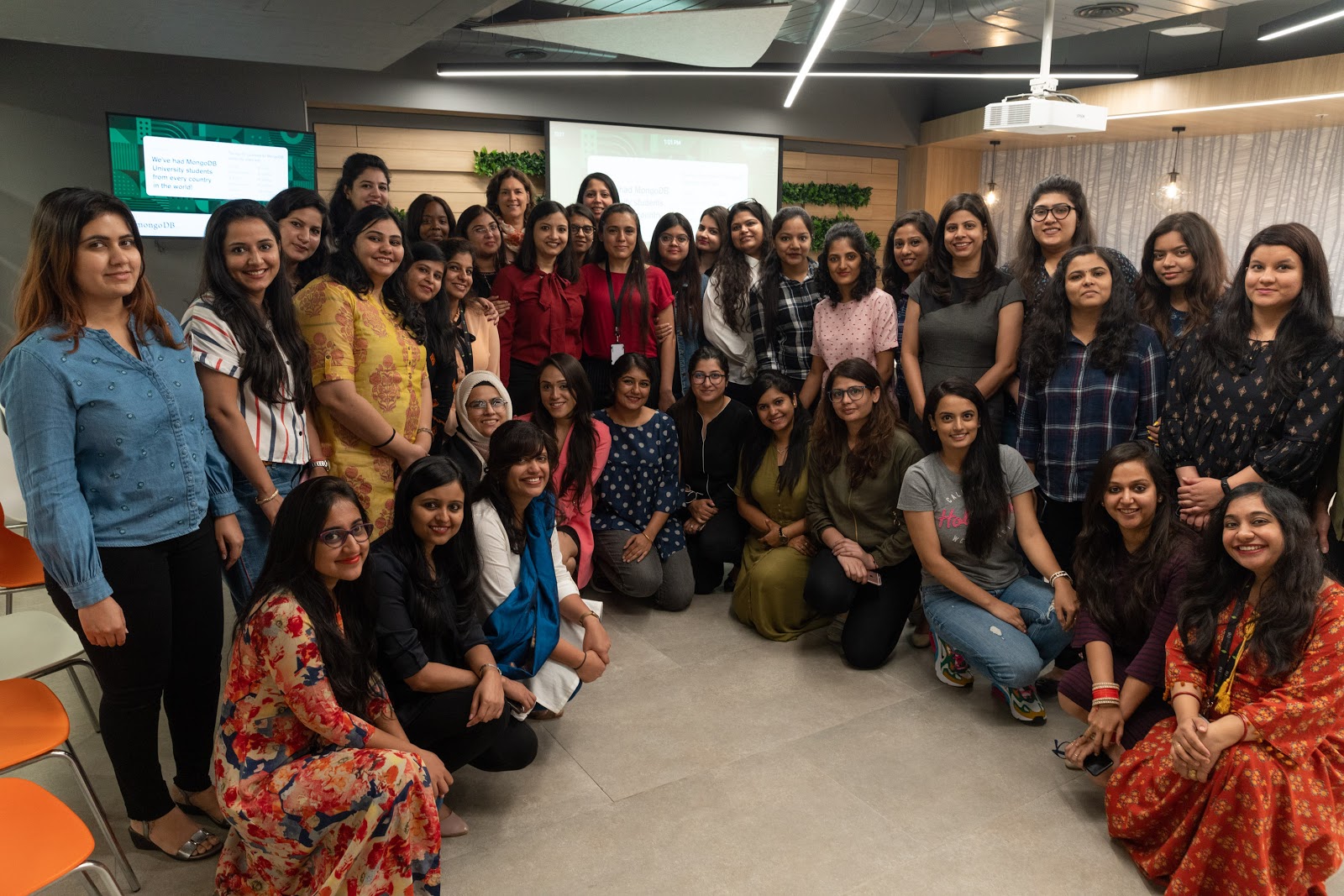 JK: What other events have you had so far?
PS: There are so many! It's amazing to see how much the group has grown since that first event. We have had sessions on Breast Cancer Awareness, where we conducted a company-wide discussion during a local Townhall meeting. We also had a meeting with Cindy Class, MongoDB's Director, Diversity & Inclusion (D&I), where she spoke to us about core D&I topics.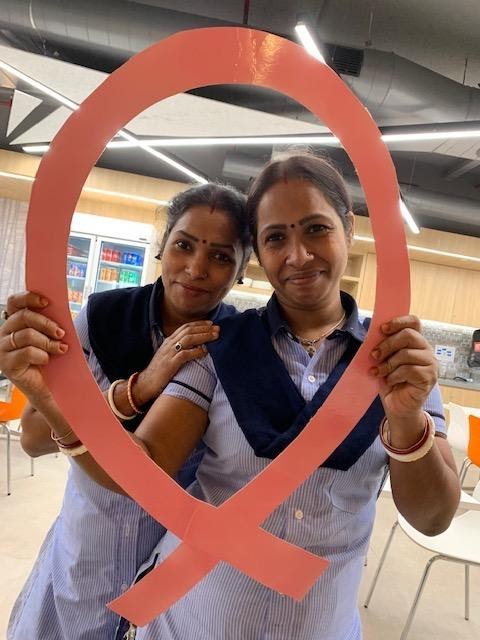 Since it's important to let your hair down once in a while, we had a "Keep Calm & Get Pampered Day," where we arranged manicures and Henna tattoos for our employees, to add a touch of glamour to their day. We also recently arranged for a movie night, where we watched "Chhappak," which is an Indian film that narrates the true story of a woman acid attack survivor. Sadly, acid attacks against women are on the rise in India.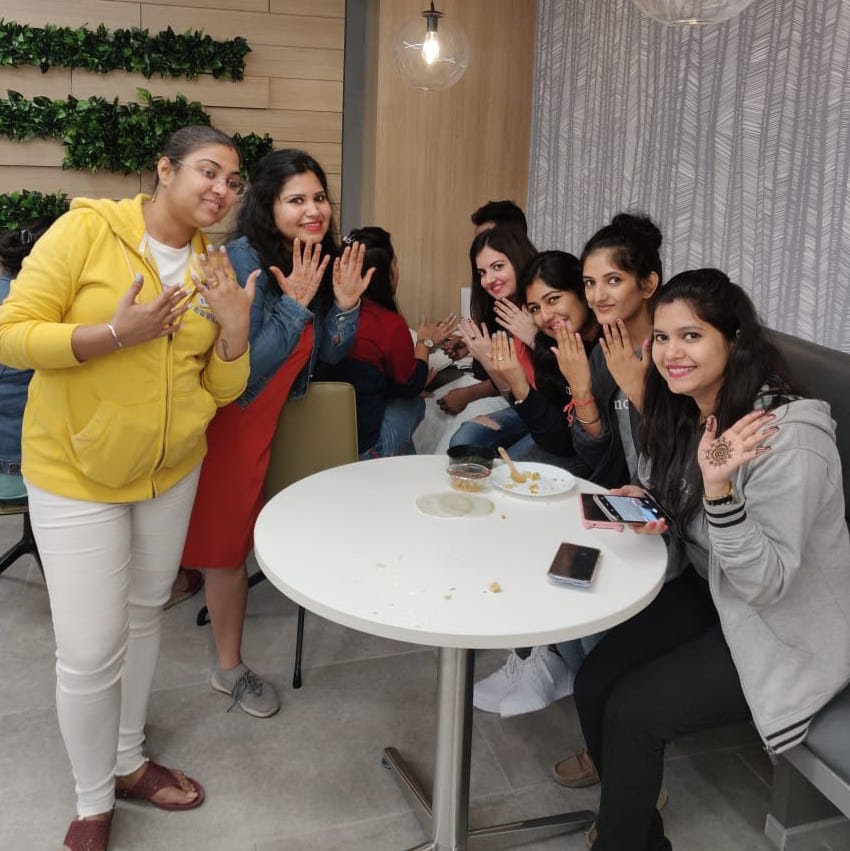 NM: Something else that we are excited about is our new recognition program called "MongoDB India Superwoman of the Quarter." This program will highlight women employees who are not only star performers in what they do but are also succeeding in balancing their work-life responsibilities and leading the way with their impact. Our first award was presented to Nikita Puri, who is our Workplace Manager. For the longest time, Nikita was the only woman on the Workplace team in India. She is incredibly inspiring — she deals with external vendors, supports our staff in so many ways and does it like a true boss!
Apart from all of this, we have plans to host more inspirational speakers, conduct self-defense classes, provide information on financial health and investing customized for women, and more!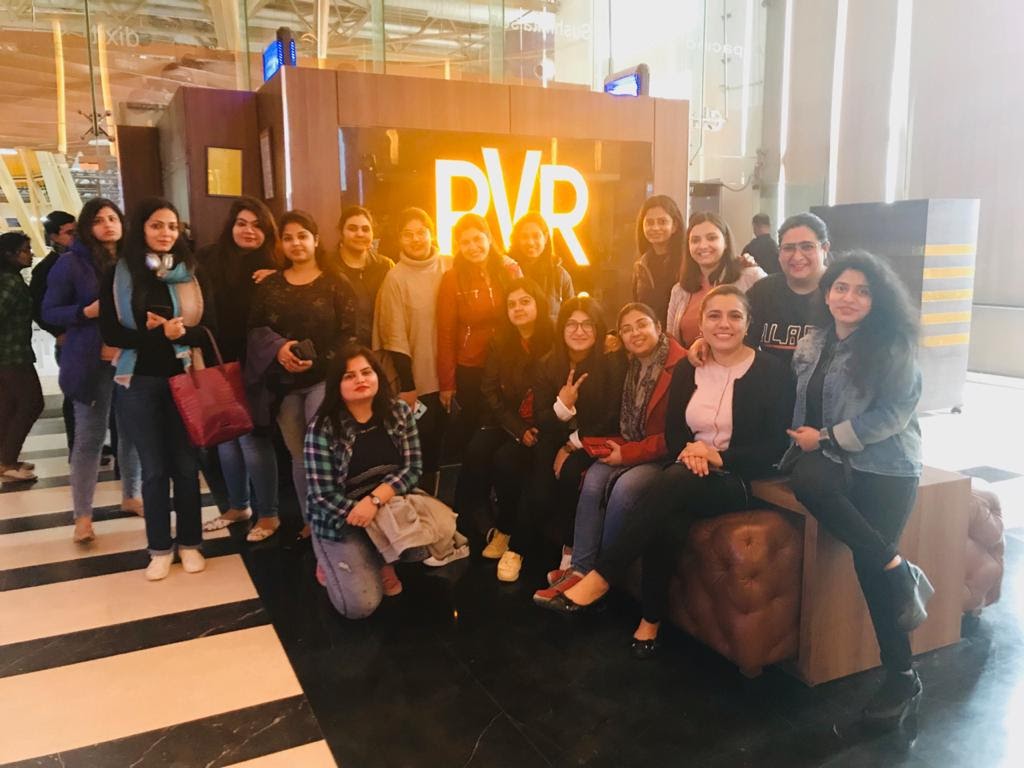 JK: What are you most proud of?
NM: I think we are most proud of our partnership — the comfort zone and trust we share with one another is what we want to reflect on the larger group. We come up with ideas together, respect each other's opinions and always have each other's back. We are also really proud of the positive feedback we've received from our amazing members.
JK: Can you tell me a bit about the overall culture at MongoDB's Gurugram office?
PS: The culture is absolutely amazing! We are a very close-knit and diverse group of people. We have great onboarding sessions for every new hire, we celebrate everyone's success through our R&R sessions, and all of our teams eat together and believe in having fun together — it's like an extended family at work! Everyone is also exceptionally talented and hard-working.
JK: What do you like most about working at MongoDB?
NM: For me, it is the way employees are valued here. Having an open culture where you can speak your mind and innovate certainly drives me. Waking up and coming to work on a Monday is something I look forward to. I love the people, I love my team, and I love my role! Together, we "Build Together" every single day.
PS: If I have to sum up what I love most about MongoDB in one word, it would be "Diversity." Wearing my finance hat, I can say that we are diverse with the regions we take care of, diverse in the various responsibilities we handle, and of course diverse in the many employee affinity groups that MongoDB promotes throughout the company. "Embrace the Power of Differences" is one of MongoDB's core company values and it helps in creating essential global opportunities for all.