Intern Spotlight: Maria van Keulen
This year, MongoDB welcomed 34 university students to our intern program in Engineering and Marketing. In this series, we'll introduce you to some of the talented students who are helping us transform development and operations for how we run applications today.
We had the chance to sit down with Maria Van Keulen, a returning intern who is working with the CAP Team on Performance Tooling.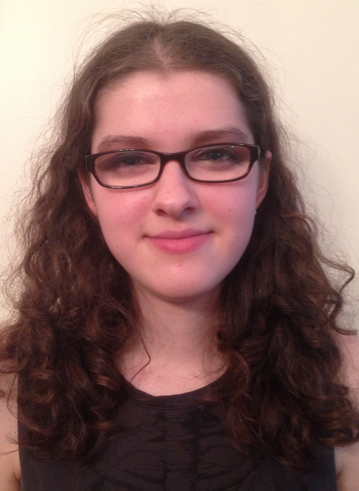 Hometown, School, Year in School?
I grew up in New York City and have been living here ever since. I'm a rising senior at Columbia Engineering.
What activities are you involved with at school?
I'm the tech officer of the Anime club, the webmaster of the Columbia Neuroscience Society, and the secretary of the New York Alpha chapter of Tau Beta Pi. I am also a member of the Structure-Function Imaging Laboratory. Additionally, I was a campus ambassador for MongoDB during the fall of my junior year, and a teaching assistant for Advanced Programming at Columbia during my sophomore year.
What department are you working on this year and what is your project?
I'm working with the CAP Team (Correctness, Acceptance, and Performance) on Performance Tooling. The goal of my project is to create a profiling tool that efficiently records and displays activity samples of threads, both those that are running and doing work, as well as threads blocked and not doing work.
What made you want to return to MongoDB this summer?
I think our internship program is really strong and our managers do a great job of checking in on our progress with our projects, scheduling fun events, and making sure we're enjoying ourselves. Additionally, the projects we get to work on are interesting, technically challenging, and important to the company. I've learned so much from working on both my projects this summer and last summer. Furthermore, I like the sense of community here—everyone has knowledge and experience that they are willing to share with their colleagues. It's a great privilege to work alongside such bright and talented people.
Best thing about the MongoDB office?
The Seamless lunches on Wednesday and Friday are great. You can be sure that a large percentage of the office will be eating at around the same time on those days, so you get the chance to talk to people that you might not be able to otherwise.
Favorite intern event?
Our trip to Six Flags. I have a newfound appreciation of roller coasters.
What does a typical day look like for you?
I arrive at the office between 9:00 and 9:30 AM and usually eat some sort of cereal for breakfast. Then, I double-check what my project goals for the week are, and get started on those. Although these goals can vary from week to week, working on a profiling tool means that I generally spend a lot of time thinking about and then trying out test cases that cause programs to have fluctuations in performance, then seeing if my tool can pick up on these fluctuations. I regularly check-in with my mentor regarding the status of my project and any questions I might have. When midday comes, I usually eat lunch with the interns or other fellow employees, shoot some hoops at the basketball station, and then head back to work. At around 5:30, I call it a day.
What is your favorite seamless order?
Saag paneer from Minar.
If you could add one snack to the office what would it be?
Walnuts.
What do you love most about MongoDB?
The people who work here and their commitment to furthering the success of MongoDB.
What is the most challenging aspect of your job?
The most challenging aspect of my job is also what makes it so interesting: my project requires use of tools that, for the most part, I've never heard of before. It means diving into unknown material and not being afraid to dig my way through without knowing what lies at the end. I previously thought that the only way to familiarize myself with a new topic or tool was to learn all of the theory behind it before working with it, but sometimes the best way to learn is to experiment and selectively investigate the results.
Do you have any secret talents?
Doing voice impressions.
---
Interested in a career at MongoDB? Check out our careers page or email
campus@mongodb.com
.
MongoDB Careers
---
About the Author - Maggie Maggie Gibson is a rising senior at Trinity College and the Corporate Communications Intern at MongoDB this summer.