Intern Spotlight: Christian Wawrzonek
This year, MongoDB welcomed 34 university students to our intern program in Engineering and Marketing. In this series, we'll introduce you to some of the talented students who are helping us transform development and operations for how we run applications today.
We had the chance to sit down with Christian Wawrzonek who is working with the Support Team.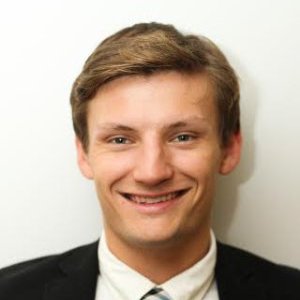 Where are you from originally and where do you go to school? I'm originally from Pittsburgh, PA and I'm a rising senior at Princeton University.
What department are you working for and what is your summer project? This summer I'm working for Support. I'm working on the Support Dashboard and Support API to help serve the internal support tools. For my project I am combining the different support tools to create a better dashboard for our Technical Support Engineers.
Why did you choose to intern at MongoDB? Well first it's in New York City, which is awesome. The people I met when I came to visit were awesome and the office culture was the best. Everyone was nice, funny and intelligent. I loved the idea of working for a software company that I had heard of and had used in the past.
What is the most challenging aspect of your job? Probably the long term planning. They give you a lot of freedom to create your own project and work on your own which is great but also challenging figuring out what direction you are going in to fulfill your vision. You can basically plan your entire summer yourself. You also have to make sure that you are communicating with the team so you will leave your project in a place where people can use it afterwards.
What does a typical day look like for you? I get in about 9:30 or 10. I usually spend 30 minutes checking my emails and calendar, and then I work till noon. I break for lunch either with some of the team or some of the interns. Then I continue working for a while and might break midway through the day to play pool and catch up with the other interns. I usually leave around 6:30 or 7 depending on what work I get done and what I have to do after.
Best thing about the MongoDB office? I love the Seamless lunches. Plus there's always good beer in the office.
What is your favorite seamless order? They had Buffalo Wild Wings once or twice and that was awesome.
Favorite intern event? The Mets Game.
Do you have any secret talents? I'm good at long distance running (marathons).
Favorite App? Shazam.
Favorite TV show to binge watch? Game of Thrones.
Favorite (secret) spot in NYC? I love everything in the East Village. You can find anything from cool food spots to awesome bars. Crif Dogs hot dog shop is one of my favorite spots.
---
Interested in a career at MongoDB? Check out our careers page or email
campus@mongodb.com
.
MongoDB Careers
---
About the Author - Maggie Maggie Gibson is a rising senior at Trinity College and the Corporate Communications Intern at MongoDB this summer.