Intern Spotlight: Calvin Chan
This year, MongoDB welcomed 34 university students to our intern program in Engineering and Marketing. In this series, we'll introduce you to some of the talented students who are helping us transform development and operations for how we run applications today.
We had the chance to sit down with Calvin Chan who is working with the JavaScript Engine Prototype.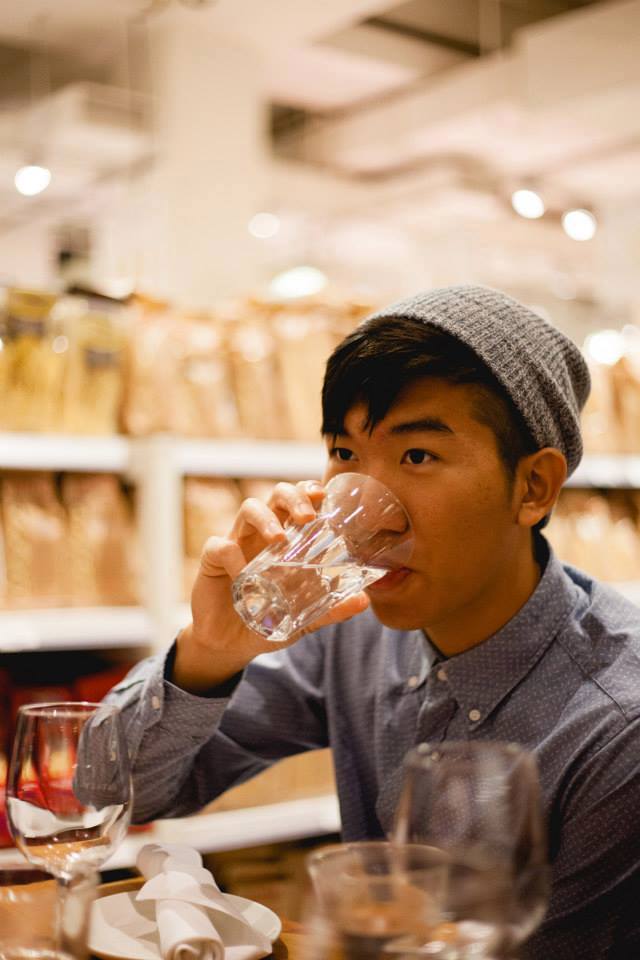 Where are you from and where do you go to school?
I was born and raised in Los Angeles, CA. Strangely enough, I chose to stay in LA for college and am going to be a rising senior at UCLA.
What activities are you involved with at school?
Most recently, I've been heavily involved with our ACM chapter. I helped run extracurricular programming sessions that introduced various concepts not taught in class. I was an active member of the Daily Bruin, UCLA's student run newspaper, for my first two years in school, and am still somewhat involved with that.
What project are you working on this summer?
I'm prototyping a Javascript engine to replace V8 in a particular subset of query operations. Currently, the $where operator allows MongoDB users to pass in a user-defined javascript function to evaluate on each document in a collection. Although V8 is good for long scripts, it utilizes several optimization techniques that may not be as suitable for the short user-defined javascript functions that are expected by $where. Additionally, MongoDB stores data in the BSON-format, and in order to evaluate the function over this data, it must first be converted to JSON, run through V8, then converted back into BSON. My partner, Margaret Stephenson, and I are working on a prototype Javascript engine that will forego all of V8's unnecessary optimizations and operate directly on BSON data.
Why did you choose to intern at MongoDB?
Most of my previous internships have been user-facing and completely product focused. This often involved working a lot with web technologies and web development, with each sprint catered around making the changes necessary to increase our user base, decrease churn, increase user retention, etc. Although I thoroughly enjoyed doing product engineering, I wanted to experience doing something a bit more technical. Interning at MongoDB is perfect because it gives me the opportunity to design and interact with a low level codebase, primarily focused on a completely technical product.
Best thing about the MongoDB office?
My desk is right next to a big window that overlooks a major street in the Theater district. Quite often, I find myself looking out the window onto the rusted water towers that cap the top of the Shubert Theater (currently housing the Matilda cast nightly), frozen in awe with the recurring realization that I am working in the heart of New York City, one of the most vibrant, exciting, and romantic places in the world. Oh, and also the scooters. The scooters are nice too.
Favorite intern event?
Towards the beginning of my internship, we went on one of Scott's Pizza Tours. I wasn't really expecting much, but it turned out to be a great experience and was really fun. There was this truffle-topped pizza at the first stop that was absolutely delicious.
What does a typical day at MongoDB look like for you?
I'm more of a night owl than a morning person, so it takes me a bit longer than others to get into the office. I usually rush to catch 9:50 or 9:55 ACE trains, and get into the office around 10:00 to 10:20 AM. I work until around 12:15 and grab lunch with the other interns. After lunch, I continue working and usually leave the office around 6:45 to 7:00 PM. Most days, I'll also grab dinner with some of the other interns, but there's an ongoing joke that I always end up in Brooklyn one way or another.
If you could add one snack to the office what would it be?
Mangos.
What do you love most about MongoDB?
It's webscale.
Do you have any funny Times Square stories from your walk to work?
Every time I walk through Times Square, I can't help but laugh at all the people holding out their selfie sticks trying to get a picture of themselves in the Kiss Cam. I have never actually seen anybody kiss on the Kiss Cam. It's usually just a tangled mess of tourists and selfie sticks.
Favorite TV show to binge watch?
Game of Thrones.
Favorite App?
Foursquare has been absolutely indispensable this summer.
If you could travel anywhere in the world, where would it be?
I really want to make a trip out to Antarctica soon… while it still exists.
---
Interested in a career at MongoDB? Check out our careers page or email
campus@mongodb.com
.
MongoDB Careers
---
About the Author - Maggie Maggie Gibson is a rising senior at Trinity College and the Corporate Communications Intern at MongoDB this summer.