Intern Series: MongoDB's Women in Computer Science Summit to MongoDB's Swift
Nellie Spektor is a rising senior Computer Science major at New York University. She spent this summer at MongoDB interning with our Swift Driver team. Nellie will be returning to MongoDB full time in 2021 to join our New Grad cohort.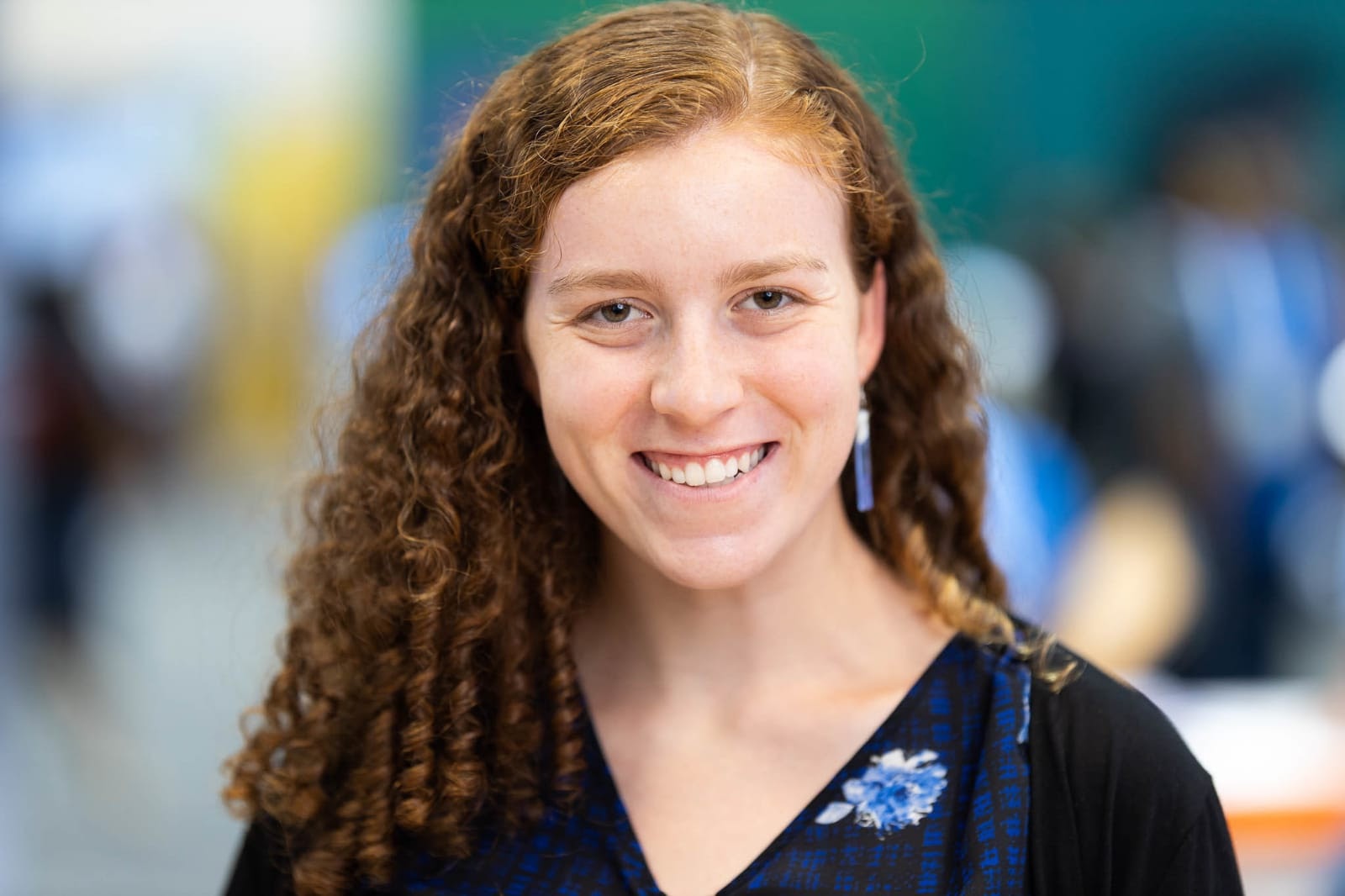 Kate Wright: Thanks for chatting with me Nellie! Let's start with how you first got exposed to Computer Science and what made you decide to pursue the CS major at NYU.
Nellie Spektor: I was lucky enough to go to a high school where everyone had to take Intro to Computer Science their sophomore year and had the option to continue taking Computer Science classes all the way through to graduation. I loved that very first intro class. I had so much fun writing little functions and coding up little games, and I knew that I had found my calling. I kept taking CS classes and being amazed at how powerful coding could be, becoming a CS major was a no-brainer.
KW: You're a part of many groups that aim to create opportunities for women in the field Computer Science. Tell me about those and a little bit about your experience of pursuing Computer Science as a woman.
NS: Being a woman in Computer Science has been something I have been thinking about ever since that first CS class I took in high school. I think if it weren't for the fact that the class was mandatory (and therefore had a fairly even gender split), I may have gotten discouraged and quit coding. I came fairly close to this when I got to AP Computer Science which only had 7 girls out of 34 students. The only things that kept me from quitting was that I had the memories of having so much fun in my previous CS classes, and my one female friend in the class. That friend and early exposure were key for me, and many other women never get that, which is why we see such terrible gender ratios in Software Engineering.
To try and fix this immense problem and help my fellow women getting into CS, I have been a member and later a leader in two incredible women in tech organizations: Rewriting the Code and NYU Women in Computing. Being in these organizations has given me access to incredible opportunities. If I recall correctly, it was actually through a post in the Women of Rewriting the Code Facebook group that I learned about the MongoDB Women in Computer Science Summit and started on the journey that led me to my amazing internship this summer.
KW: Speaking of MongoDB's Women in Computer Science Summit, I'd love to hear about that experience and how you decided to spend your summer at MongoDB
NS: I was selected to attend the very first iteration of the MongoDB Women in Computer Science Summit! The Summit gave me the opportunity to participate in technical development, mock interviews, and a panel discussion with women in engineering at MongoDB all while networking with my peers at colleges across the country. It was such an amazing event that I am so lucky to have been a part of.
After going through the recruiting process, the summit was one of the reasons I decided to join MongoDB. Through that event, the interview process, and my connections with former interns, I got to interact with a lot of MongoDBers and could truly see myself working happily with all of them.
Even through interning here, I have never had a negative interaction with or even a negative thought about someone at MongoDB, and that is pretty awesome.
KW: Glad to hear that! Let's hear about some of those MongoDBers you worked with. What is your team like?
NS: I am interning on the Swift Driver team, which has been awesome! The Drivers team provides libraries and tools that developers all over the world use to interface with MongoDB. The Swift driver is a relatively new team and its very small (only 2 full-time engineers). My team is part of the larger team that encompasses all the Drivers. I have been taking some classes about Programming Languages at school, and while this isn't a major aspect of my work, it is really cool to bring those interests into conversations with my team. It is really interesting to see all of these different drivers achieving the same goals, each in a way that takes advantage of their specific language features.
KW: What did you work on with the driver and what was your intern experience like working remotely?
NS: My main project this summer was adding Extended JSON support to the pure-Swift BSON Library. All of the drivers need to use a BSON library to interact with MongoDB. Currently, the Swift Driver is using libbson, which is the C BSON Library, and as part of an effort to make the Swift driver be written only in Swift, the team is working on a pure-Swift BSON library. The last piece necessary to actually switch from libbson to the swift BSON library is Extended JSON Support, and that's what I worked on! I added the ability to convert between BSON and Extended JSON. It was a perfect intern project; well scoped, but left room for me to make my own design decisions.
I have learned a lot about what it means to work on an open source project and be involved in the ecosystem of a language. That has been really cool and I am excited to dive deeper into this world.
Even despite the fact that my internship was entirely remote, I was really able to get a sense of the culture at MongoDB and I love how open, fun, and feedback focused it is!