Intern Series: Making Remote Work Meaningful (and Fun!) - Meet Sophia Li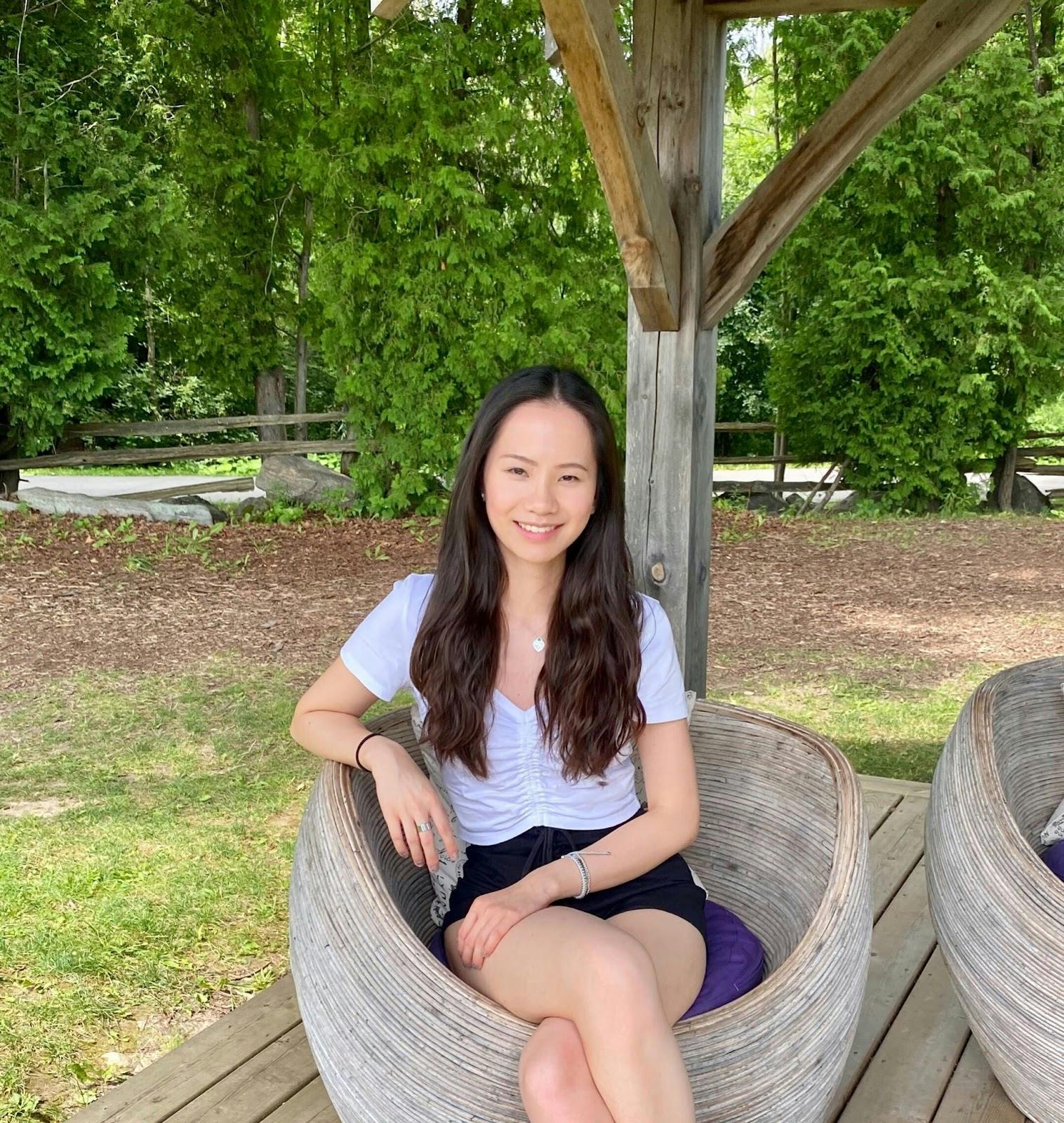 Sophia Li is a rising senior at the University of Waterloo who is currently working remotely as a Software Engineering Intern. This summer, she has been a part of the DevHub Platform Team, where she's working to build out MongoDB's growing Developer Hub. Despite working remotely from Canada, she's been excited to get involved in hands-on work and find meaningful support from her professional community. In this interview, you'll get to hear more about how Sophia has made her remote internship experience one to remember.
Alex Wilson: Hey Sophia, it's so good to see you again, since we last spoke at the intern learning and development event—I'm excited to hear about how your summer's been! First though, can you tell me a little bit about what brought you to MongoDB in the first place?
Sophia Li: I decided to intern at MongoDB for many reasons. First, I loved that there was a wide range of teams for me to choose from. From Core Server to Education, I think there is truly something for everyone. I also loved the flexibility of the type of work I was able to do. I was able to choose between frontend, backend, and full-stack.
Many engineering teams work with tools and technologies that I've never used before, so I was initially concerned that this would make me a weaker candidate, but that was not the case. During my interviews, I learned that teams are very open to giving interns the chance to work with new tech and are willing to teach it to them. Overall, speaking with my interviewers gave me a great sense of the company culture. MongoDB felt like a company where I could learn, grow, and thrive.
AW: That's so great to hear! I definitely agree with your take on the company culture. What team did you end up choosing?
SL: I am interning on the DevHub Platform team! We work on building the Developer Hub which houses code, content, tutorials, and more to support developers that use MongoDB. It's a relatively new team that consists of me, two full-time engineers, a product manager, and a product designer.
AW: And what work have you been doing with them?
SL: I am spending this summer working on a new portion of the DevHub site. Specifically, I am working on a new page that features information about MongoDB's Community Champions program and features our current Community Champions. MongoDB Community Champions is a program initiative led by the Community Team. This program aims to strengthen our relationship with external MongoDB advocates in the developer community. The landing page is used to educate developers about this program and its eligibility. Aside from building the landing page, I am working on an application form that will allow people to apply to the program. I will also be creating a bio page for each Community Champion!
Much of this work involves creating the UI and managing data. I recently created a new Community Champions API with Strapi (our CMS), and used GraphQL to query the API from the frontend. I've been able to work with Strapi and MongoDB on the backend, and Gatsby and React on the frontend. A cool challenge I found was implementing responsive design. This was important in order to provide a great user experience on all types of devices. This is a very fun project for me, and I love being able to touch both the backend and frontend. I have learned tons since I've started this!
AW: Nice! That's such meaningful work. I'm sure that finding a supportive team is especially important during your time working remotely—how has that been?
SL: I think my team and mentor have done a fantastic job of setting me up for success. They have been a great help and provided me with lots of support from day one. They are so resourceful and knowledgeable, and I have been able to learn so much from them! Being pretty new to web development, the project I was given felt daunting at first. I felt like I had to learn from scratch, but my mentor made it really easy for me to do this through his guidance (shoutout to Jordan!). My mentor took the time to help me ramp up by scheduling multiple sessions to teach me certain topics, give me walkthroughs, or pair program. We have weekly 1:1s where I get to express what's on my mind and communicate my goals. Despite working remotely, I was always able to get the help I needed. My mentor always made time to answer my questions and explain things thoroughly to help me develop a better understanding of what I was learning. I have also received valuable feedback from my mentor through code reviews which has helped me become a better engineer.
AW: I'm so impressed that you've found this much value in your remote experience. Is there anything that you've learned about yourself in the process?
SL: I've learned that remote working can make it more difficult to set boundaries because there is no physical separation between work and your personal life. As a result, I make a conscious effort to take regular breaks. Luckily, I'm always encouraged by my peers to take breaks at work. The 1:1 check-ins I have with my mentor and campus program manager are a great time for us to discuss how I'm doing and how they can support me better, and they make sure I'm never overwhelmed with work. I use my breaks to get away from my desk to eat, recharge, and spend some time in my backyard.
I've also learned that remote working requires you to put more effort into communicating with others in order to avoid feeling isolated. But my mentor is very responsive and has made remote communication between us easy. Whenever I need help, I will hop on a call or send a Slack message to them. My team also has weekly "work periods" where we all hop on a call and do our work together which kind of mimics an office environment where we're all at our desks. In terms of growth opportunities, I feel like working remotely has given me a higher level of independence and autonomy. I've been able to enhance my time management skills as I have to hold myself more accountable to complete tasks, and of course, having a fun project to do that genuinely excites me also helps. I was assigned a really interesting project which motivates me to come to work everyday!
AW: Clearly, you've had some great professional experiences, but to close, I would love to know: have you been having fun?
SL: The campus recruiting team has put on some awesome virtual intern events this summer including a Spain trivia game, escape room, and chocolate-making class! These events were super fun to attend, and I have been able to meet other interns through them as well! I am also a part of the Underrepresented Genders in Tech affinity group, and we recently had a game night which offered a really great opportunity to connect with other members of the group. In addition, I occasionally do virtual game nights and catch-ups with a group of remote interns. These social events have definitely helped make working remotely a lot less isolating and lonely. I have also been doing coffee chats with other interns and full-timers which has been a great way to make connections and get to know people on a deeper level!