Intern Series: From Electrical Engineering at McMaster to Pasta Making at MongoDB - Meet Tristan Wedderburn
Tristan Wedderburn is a rising fourth year Computer Engineering major at McMaster University in Hamilton, Ontario. He spent this summer at MongoDB interning with our MongoDB Atlas team.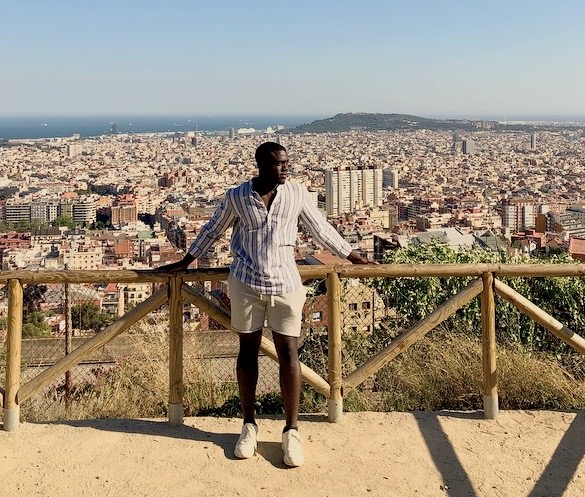 Kate Wright: Tristan, tell me a little bit about why you decided to pursue engineering at McMaster?
Tristan Wedderburn: When I was applying to university, I was torn between pursuing business or engineering. Throughout high school, I excelled in business courses and found mathematics and science more challenging. In fact, I had taken a computer science course in grade 11 and did pretty poorly, which initially deterred me from the computer science/engineering route.
However, when it came time to apply for university programs and I reflected on what career I really wanted to pursue, I ultimately chose engineering. I wanted to challenge myself and I enjoyed learning about the technical concepts found in engineering.
KW: We are so glad you did! With your academic background in computer engineering, how did you come to pursue a career in software?
TW: My first year consisted of a general engineering curriculum and after that I actually decided to specialize in electrical engineering. After taking courses in my second year that were more focused on electrical engineering, I realized that I wasn't a huge fan of circuits! Luckily, through my electives I was able to take more software-focused courses and found them to be incredibly interesting. At that point, I transitioned to computer engineering, which was as close to software engineering as I could get without having to delay my graduation.
To supplement my computer engineering coursework, I completed online courses on data structures and algorithms, and was able to secure my first software engineering internship. I was then able to build on that experience through participating in hackathons and completing side projects, solidifying my love for software.
KW: After those earlier intern experiences, what brought you to MongoDB? Why did you decide to spend your summer with us?
TW: From the interview process, I could already get a sense of the culture at MongoDB. Aside from industry and team, culture is something that I value when evaluating companies. MongoDB seemed like a very forward-thinking company, with a strong and educational engineering culture. I knew this culture would help me to grow the most as an aspiring software engineer.
KW: Now that you're here, what are you working on and how has that helped you grow?
TW: I am currently interning on the Atlas team. My team is responsible for developing full-stack features for the MongoDB Atlas product.
My project is to implement cluster-level database users, which is a highly requested feature by MongoDB customers. This adds another layer of permissions for database users, giving the customer more control over their application. It has been great working on something that I know will impact many of our users and the work has proven to be great growth experience. Prior to the internship, I was definitely more proficient in backend development. Due to the full stack nature of my project, I've been able to spend more time developing my front-end development skills.
KW: You mentioned the culture at MongoDB was a deciding factor in choosing to intern here, what is the culture on your team like?
TW: It is even better than what I could see through the interview process. My mentors, Pia and Yuta, have been excellent. They spend time debugging issues with me and my fellow interns in office hours, we do walking 1:1s, and have team game nights that help build a sense of camaraderie within the team. The other interns on my team have also helped me over the summer by providing constructive feedback on my work and being great people to work with.
KW: To wrap things up, tell me what your favorite experience has been this summer.
TW: Over the summer, we were allotted a budget to spend on activities with our mentors. My team and I booked a virtual pasta cooking class with a chef based in Italy. We made fettuccine and ravioli from scratch; it was a super cool experience that I won't forget. I now understand why we use machines to make pasta instead of kneading the dough ourselves!
Interested in pursuing an internship at MongoDB? We have several open roles and would love for you to grow your career with us!