Intern Series: From Ecuador, to the University of Toronto, to MongoDB - Meet Jose Cabrera-Ormaza
Jose Cabrera-Ormaza is in the process of completing his final year in computer engineering at the University of Toronto. He spent this summer interning on the MongoDB Realm team. I recently sat down with Jose to discuss his goals as a software engineer and his experience at MongoDB.
Kate Wright: Thanks for spending some time with me Jose! I know you discovered programming as an undergrad. Can you tell us a little bit about how you came to pursue a career in software engineering?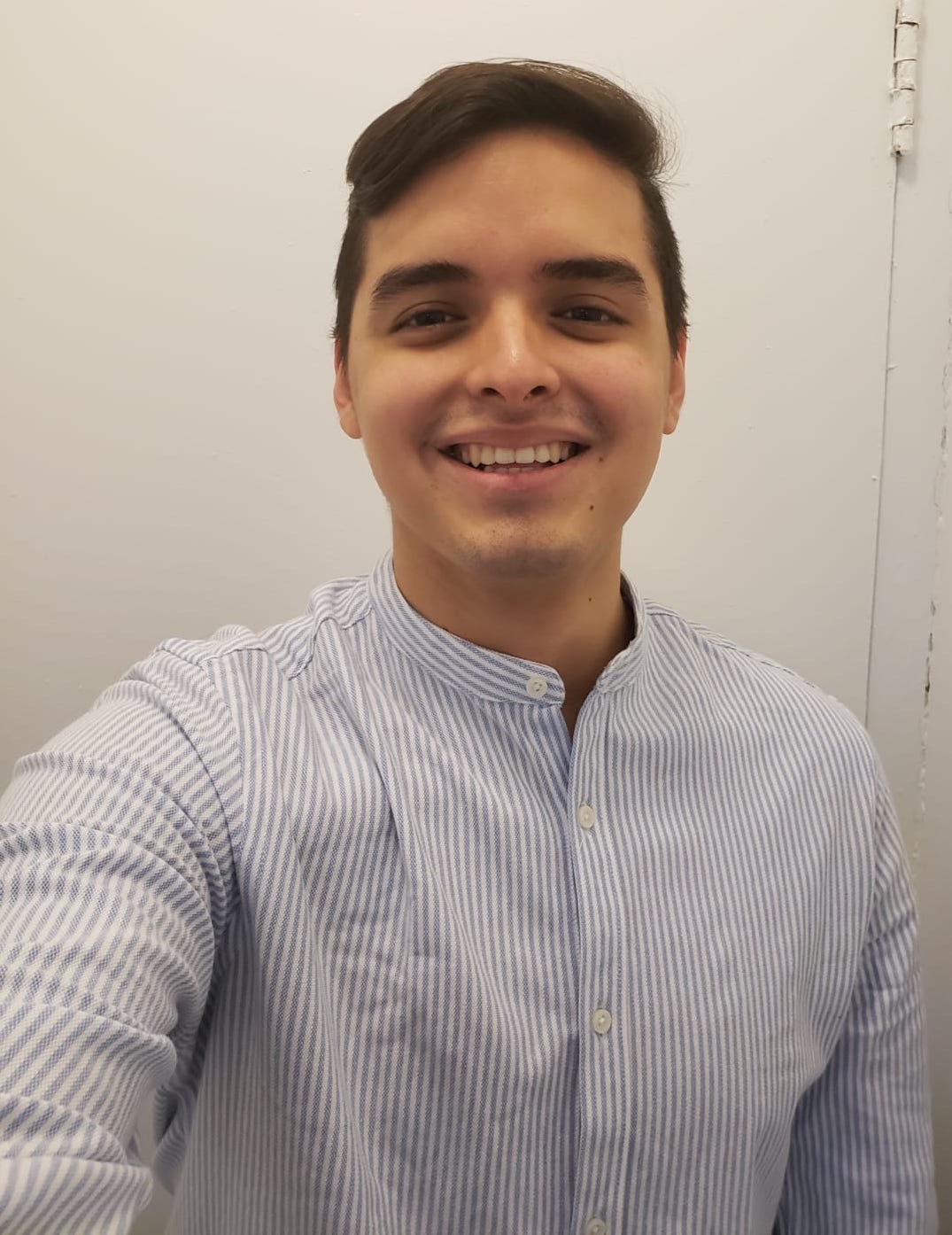 Jose Cabrera-Ormaza: I decided to study software engineering because I want to challenge and change the world's perception of countries such as my home country of Ecuador and South America generally in the context of tech. When people speak about South America, they say great things about our food, landscapes, culture, and more, which makes me extremely proud. However, I would love to help the tech industry grow in South America.
I admire the Ecuadorian mining industry, and I originally came to the University of Toronto on a scholarship to study mineral engineering. However, in my second term of university, I took my first-ever programming course, which completely changed my perspective and goals. Before taking that course, I had no idea computers could be used to write programs. I didn't grow up with a personal computer of my own and had no exposure to software engineering.
After writing my first few programs (which were terrible, by the way), I saw the potential impact software engineering could have both in my life and in changing economies of nations such as Ecuador. I would personally love to increase the amount of tech exposure students receive in certain regions of South America where students like myself have limited access to technology. I want students in Ecuador to know they can be the engineers behind some of the newest technological breakthroughs and inventions.
KW: Wow, that's a powerful story. Thank you for sharing it. I know you see internships as an opportunity to further develop your software engineering skills, but what made you decide to spend a summer at MongoDB?
JCO: To start with, MongoDB University! I'm extremely passionate about education and free access to knowledge. I was excited to join MongoDB because I felt that my values and beliefs align with MongoDB's commitment to providing a free learning platform.
Additionally, I really wanted to join a company that builds and develops cutting-edge technology used by other software engineers. MongoDB is a modern database platform offering a document data model that developers love compared to legacy database technologies that haven't changed much in 50 years. I wanted to be a part of the database revolution with MongoDB.
KW: This summer, you worked on one of those cutting-edge technologies used by other software engineers. Can you share a bit about your team and what you worked on?
JCO: I interned on the Realm Cloud Team. Realm is MongoDB's back end as a service offering. It allows users to focus less on building a back-end architecture on their own, and to focus more on building other aspects of their project.
Realm Cloud offered me the chance to work on very interesting projects and to learn a lot. I had the chance to work alongside a fellow intern and my mentor to build a transpiler microservice. The microservice processes and transpiles user-uploaded JavaScript dependencies. On top of the aforementioned, we optimized the performance of this microservice by introducing concurrent processing. We implemented this project both in Node.js and in Go.
The project was challenging and felt complete in that it required more than just writing code. Because we built the microservice in two languages, we established unit testing and performance testing, had to analyze and compare our performance results, and had to use critical thinking to draw conclusions on which implementation might fit our needs best. It was incredibly rewarding to have the chance to freely experiment and do much more than just write code.
KW: What did you enjoy most about your summer at MongoDB?
JCO: Just having had the opportunity to be at MongoDB makes me feel really proud and accomplished. I've loved the opportunity to learn from very talented and brilliant people, and I'm talking not only about technical skills, but also in terms of diversity of backgrounds, cultures, and ideas.
One of MongoDB's core values is "Build Together," and it seems that everyone I met at the company lives and applies that value to everything they do. Everyone here really wants you to grow both personally and professionally. My teammates and mentors were always available to help and share knowledge.
Finally, throughout the intern events and the speaker series, I found out that many people in the company in leadership and managerial positions started out as interns a few years ago. That's a perfect example of how MongoDB fosters and values everyone at any level in the company!
KW: Is there anything you'd like to share with future MongoDBers reading this blog?
JCO: As someone who is considered part of an underrepresented group in STEM, I came to MongoDB with the mindset that I had to change who I am to fit into the tech industry, but I have found the exact opposite to be true.
For those who have felt they don't belong in STEM or have experienced imposter syndrome, I'd like to tell you to battle those feelings and keep pursuing your goals.