Informing MongoDB Product Strategy Through Analytical Insights: Meet Natalya Furmanova
Natalya Furmanova joined MongoDB as a Product Manager in 2018. Since then, she's had the opportunity to pursue her passions by making an internal transfer to our Data Analytics team where she produces quantitative insights that, simply put, help make our products better! Read on to learn more about how Natalya makes an impact in her role as a Data Analyst and what makes this team a great fit for someone who loves solving highly analytical problems.
Jackie Denner: Thanks for taking the time to share a bit about your role and experience at MongoDB, Natalya. To start off, why did you decide to join MongoDB?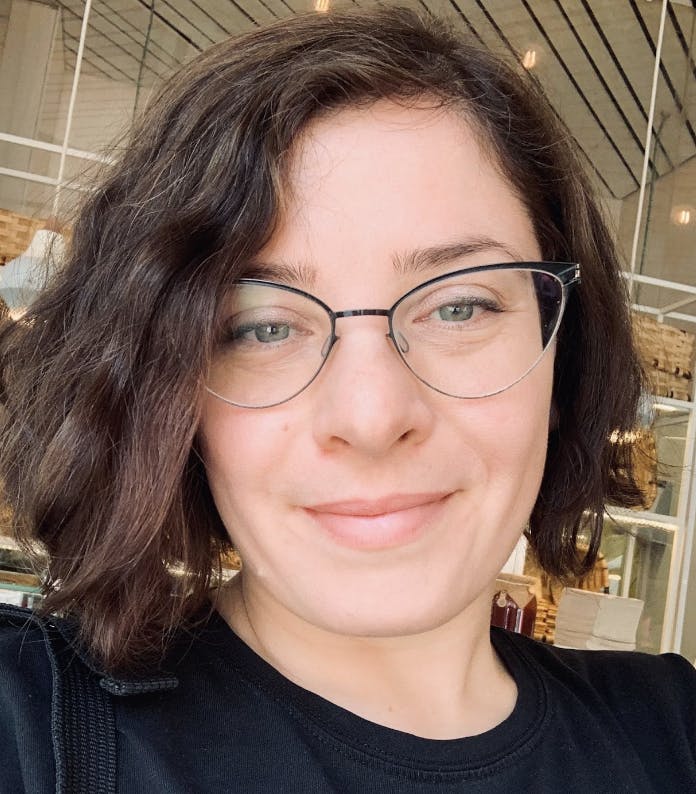 Natalya Furmanova: At the time, MongoDB was transitioning from being a highly successful startup that created a popular open source technology to an established, publicly traded company.
With my background in software engineering, I was fascinated at the prospect of making an impact on one of the core technology products that millions of developers use on a daily basis and that I myself was familiar with. The fact that the company produces a foundational technology that powers so many great applications was very attractive to me. I was looking forward to learning the intricacies of the distributed systems technology, the NoSQL paradigm, and the SaaS aspect of the product.
JD: You were originally in Product Management and then moved to a Data Analyst role. What led you to make that transition?
NF: I had joined MongoDB to help the Product team be more effective and data-driven by managing systems that support various product processes, with the main need rooted in the data systems (such as the data warehouse). As a Product Manager in Product Systems and Analytics, I found myself often performing analyses of the product usage patterns, establishing KPI systems, and democratizing data signals for the Product team's use. I spearheaded several initiatives to centralize the scattered core technology usage signals in the data warehouse and led the analytical data platform technology transformation initiative for a while.
After being promoted to Senior Product Manager, I realized that producing quantitative insights for the Product team was the most satisfying aspect of my role and decided I wanted to focus on it full time - there was so much to do! I had the opportunity to make an internal transfer and joined the Analytics and Business Operations team as a Staff Product Analyst while staying embedded with the Product and Engineering teams that I supported. I was de facto the first Product Analyst and have seen the team grow exponentially in the last two years. As a Staff-level team member, I have been supporting the team with my technology, data, and cross-product knowledge while performing planning activities and helping the team grow.
JD: What is the culture like on the Data Analytics team?
NF: First and foremost, I believe that every member of the Analytics team takes pride in providing high-quality quantitative insights.The level of talent inspires me to grow and learn. At the same time, the team puts emphasis on collaboration and knowledge sharing. Each analyst and data scientist works with a specific area of the business - be it product, technical support, or sales - which might lead to silos. In order to stay connected and collaborative, we form squads to tackle the problem from different perspectives, organize data hackathons which have resulted in several impactful projects, schedule weekly knowledge sharing sessions, and more. Curiosity and initiative are highly encouraged on our team - there are no wrong questions.
JD: How does your team weave data and experimentation into the product roadmap?
NF: The Product Analytics team works directly with the Product Managers, Lead Engineers, and Product Leadership team to set quantitative goals for the product's adoption, test hypotheses by experimentation or causal analysis, find anomalies in the way our technology is used, provide supporting KPIs analysis for the state of the product updates, analyze the customer funnel in order to uncover the reasons for customer drop-off or churn, and more. We inject statistical rigor into the metrics and definition of KPIs and act as the thought partners to our Product and Engineering counterparts. Our quantitative findings power the product planning sessions, customer outreach, and marketing campaigns, and our projects range from defining KPIs to statistical modeling and feature engineering for machine learning problems.
JD: How do you collaborate with other teams at MongoDB?
NF: As Product Analysts, we are embedded in the processes of our respective Product and Engineering teams. For example, we review the scoping documentation in order to collaborate on defining the success metrics, meet regularly with our stakeholders and form squads for cross-team initiatives, and collaborate within the Product Analytics team and with other data teams to standardize and democratize the metrics that touch upon multiple products or features.
JD: What are you most looking forward to over the next 6-12 months?
NF: I am most looking forward to making an impact with several cross-team initiatives that are coming up, and contributing my expertise to solve some of the more challenging analytical problems that can help drive our business forward.
JD: What makes working in analytics at MongoDB exciting and why should someone join the team?
NF: To me, what's most exciting is solving difficult analytical problems that require a combination of skills, from business acumen and analytical thinking to coding and math, and the ability to communicate the results to different stakeholder groups. There is so much work to do and so many exciting and highly technical product areas to support that anyone who joins can make an impact and be creative in their role. The last thing I'll mention is how much I truly enjoy working with the people on my team. It's an environment where you feel supported and know that everyone is working towards a common goal.