How to Land Your Next Customer Success Role at MongoDB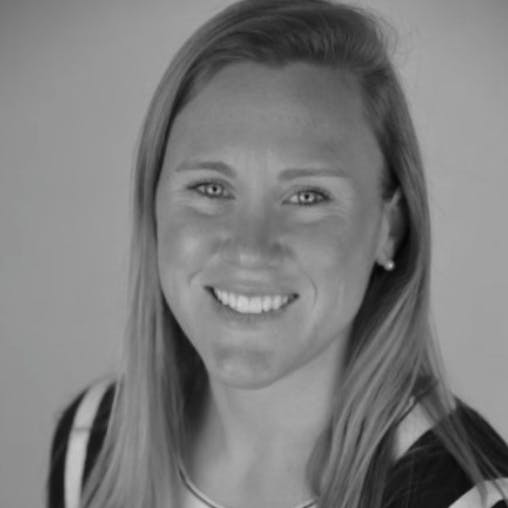 As director of customer success at MongoDB, I am thrilled to participate in growing our organization. Personally, I had two primary reasons for joining MongoDB. The first was the incredible market opportunity. The second reason was the opportunity to work alongside world-class go-to-market and customer success leaders. When I spoke with various MongoDB leaders during the interview process, I was impressed by their servant leadership approach, their genuine passion for what they'd been building at MongoDB, and their vision for customer success at MongoDB.
The biggest highlight of working at MongoDB so far has been the deeply ingrained commitment to talent development in the culture here. At every level, there's a feeling that no success is more important than helping employees build meaningful skills to achieve their full potential.
One leader shared with me that the way they'll measure their success at MongoDB is not by the number of quarters in which they hit their goals, or the revenue growth their work helped to achieve, but rather, how they were able to impact the pursuit of their employees' goals and career aspirations. That approach has pushed me to new places both as a leader and an employee.
Read on to learn more about our recruiting process for customer success and what we look for in candidates.
Our approach to resumes
The job-related people skills I look for when reviewing resumes include relationship building, communication, and business acumen. In terms of character-related skills, I look for signs of resourcefulness, grit, determination, and teamwork.
MongoDB's approach to hiring is similar to how we run our business. We have a data-driven, methodical approach, but we apply a human touch and creativity to supplement the science. Overall, I look for potential. I'm looking for individuals with a high ceiling, people who are going to up-level the team and make a massive impact on the business. Part of that is ensuring we bring in people with proven skills, but it also involves identifying those intangibles often seen in high achievers.
Three things I look for when scanning a resume are:
Relevant SaaS and/or customer success experience at an organization with a B2B sales motion

A combination of technical skills and business acumen

Career progression within a company
The most important aspect of this role is the ability to connect business challenges and desired outcomes with the products and solutions that MongoDB offers. When I review a candidate's experience, I look for evidence of high aptitude and business skills combined with a passion for technology. In the absence of proven experience, your ability to articulate why you're so excited to develop those skills will get me excited about having you join the team.
The recruiting process
Once a candidate has passed the recruiter screen, they move to the next step in the process and meet with the hiring manager.
When meeting with the hiring manager, the goal is to engage in a conversational interview, where we will provide more insight into the position while discussing motivators, people skills, and experience managing customer relationships, as well as gauging technical interest and general knowledge of our products.
If all goes well, we'll schedule a call with one of our customer success team members. This step is a great opportunity to learn more about the day-to-day expectations of the role, our team culture, and how we work with our customers from someone actively performing a similar position with MongoDB. This interview will involve a case study, which is intended to be discussion based, to understand your approach to a customer use case.
If the peer interview goes well, the candidate is invited to our "challenge" interview. In our case, this means that the candidate will prepare a mock onboarding meeting with a new MongoDB Atlas customer. We provide the materials, ranging from presentation slides to a basic script with expectations and platform demo instructions. At any stage throughout the process, we strongly encourage you to engage with our team and recruiters as a resource for additional information and to answer any questions you may have throughout your preparation. We're here to help set you up for success.
The three main things I look for during the challenge presentation are:
A passion for technology.

A strategic mindset. Are you able to balance the big picture objectives alongside the tactical outcomes throughout the conversation?

Adaptability, coachability, and the ability to accept feedback.
Finally, my top three tips for succeeding in the challenge are:
Let your personality shine. Show us why customers will love working with you.

Be curious. Think about great questions you can ask during the onboarding call and demo that will uncover details, help the customer adopt MongoDB, and make your call conversational.

Take advantage of the prep call with your interviewer. Ask for feedback and apply it ahead of the challenge presentation.
Hear from senior customer success manager Christina Chao on why she joined MongoDB's customer success team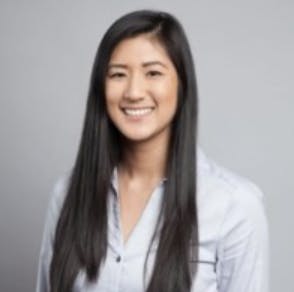 When looking for my next workplace, I knew I wanted to find a place where I could continually challenge myself and grow my career year over year. This requires a combined focus on customer success and professional development.
Many companies say that they see customer success as the future, but few actually have programs or policies in place that support that notion. MongoDB, on the other hand, has put significant investment into its customer success organization. They have invested heavily in promoting customer success both within and outside of MongoDB, providing growth opportunities for customer success managers (CSMs) and ensuring that they feel heard.
Most importantly, MongoDB has created a culture that genuinely encourages growth. This culture is embodied at all levels of the organization, and we are continually challenged to be intentional about our growth, step out of our comfort zone, make mistakes (and learn from them), and own what we do.
Interested in joining our customer success team? We have open roles across the globe and would love for you to transform your career with us!