How Growth and Leadership Foster Change In The Tech Space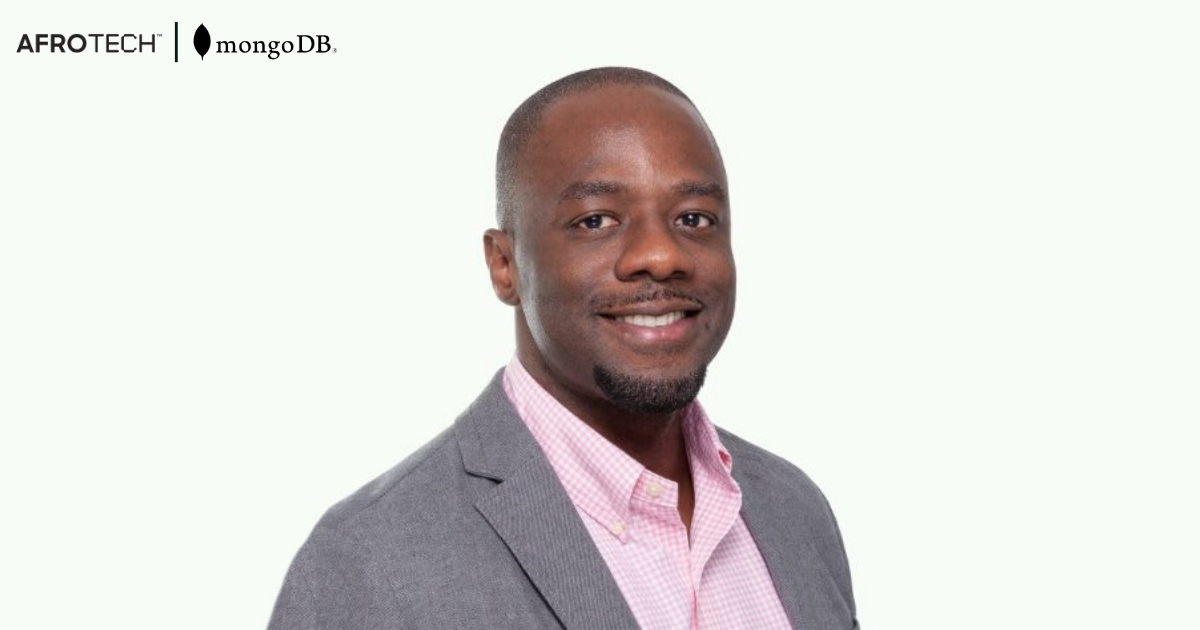 Editor's note: This was originally published on AfroTech's website.
Are you on the hunt for your next role in the tech space?
We know firsthand just how difficult it can be to find a company that is truly committed to investing in Black talent, so we're highlighting a few of our top picks that are currently hiring. First up is MongoDB — with over 2,200 employees, this New York-based tech company provides database software that powers companies like Epic Games (best known for its popular game Fortnite), Shine Text, Coinbase, 7-Eleven, and more.
MongoDB prides itself in cultivating an environment for employees to share their ideas about diversity and inclusion in the workplace without judgment. The general purpose database platform focuses on elevating productivity and scalability for both its clients and employees, which sets up a space for everyone to shine. The company offers opportunities for Black tech professionals to thrive as it values different thoughts and perspectives and those who approach tech solutions in a unique way.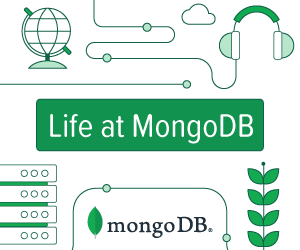 No matter their gender, race, age or sexual orientation, employees are valued and respected by MongoDB's leadership. Its open environment encourages employees to perform at their best and elevates the success of the company. Let's explore one employee's experience and his unique role at the company.
Tosin Ajayi leads MongoDB's global corporate Solutions Architect team. He is a prime example of how a Black tech leader creates and influences an inclusive company culture for all employees. Ajayi uses his position to promote growth, leadership and foster change. For example, he's currently building an Associate Solutions Architects team. The team is suited for junior or early-career professionals and provides them a great start to a highly coveted technical presales career.
"The presales role is unique as it combines the technical prowess of an engineer, the vision of a product manager, the sales acumen of a sales rep and the design and troubleshooting skills of a consultant," Ajayi said. "In essence, it bridges several functions within an organization to bring solutions to our customers and revenue to MongoDB," all while furthering MongoDB's goal of inclusion as a top priority.
While Ajayi believes that practicing inclusion is everyone's responsibility, he asserts that MongoDB's tone about inclusiveness is set at the executive level, which helps such a culture thrive. Here are concrete initiatives that MongoDB has implemented to support diversity in the workplace:
The company holds all-hands meetings where the executive team takes open questions. For a company this size, it's quite impressive considering the diversity of thoughts and opinions in a large employee base. And yes, the questions often reflect that diversity in thoughts and opinions.
MongoDB signed the ParityPledge to ensure that at least one qualified woman candidate is interviewed for all VP and higher positions.
There is a company-wide Decoding Inclusion series that addresses a variety of topics like race, the LGBTQ+ community, and mental health.
MongoDB is really big on feedback. Surveys are consistently run in order to seek to understand employees' visceral feelings towards their work, their team, team makeup, leaders, workplace, and work conditions.
MongoDB has a dedicated D&I team. In fact, this interview is happening as a result of the great work Cindy Class and Danielle James are doing.
Companies across the country are tackling current events such as the disproportionate rate of COVID-19 affecting Black people and the violence at the hands of police. These events require open dialogue for employees to express their thoughts and feelings and MongoDB has done just that. Ajayi agrees that it's important to have these conversations in order to "disambiguate the stance on human decency issues and promote inclusiveness".
"Employees aren't a monolith," Ajayi said. "Yes, we're a collection of driven and talented professionals — but well above that, we're human beings. Employees want to feel heard, they want to know that their feelings and opinions matter, they want a company whose philosophy they can align with. Talking about current events is a display of awareness, it shows a sense of connectedness to the outside events that can and often affect employees. More importantly, it shows empathy and support for employees."
These candid conversations help Ajayi as a leader, allowing him to "address the historically taboo topic of race and racial injustice." When topics such as these are addressed it impacts the success of the company positively and creates a "psychologically safe environment" at work.
"Another point here is that employees are only as good as they feel," Ajayi said. "I find that people give more of themselves when they're in a space where they feel psychologically safe."
MongoDB continues to promote their mission of inclusivity and diversity through various initiatives like scholarships to their MongoDB World conference, an Intern Mentorship program, affinity groups like The Underrepresented People of Color Network (TUPOC), Queeries, MDBWomen, Underrepresented Genders in Tech, Veterans, and the Green Team, and the company's Decoding Inclusion series that was launched last year by the Diversity and Inclusion team.
"The [Decoding Inclusion Series] is an opportunity to educate and sometimes challenge preconceived ideas about D&I," Ajayi said. "[These sessions] are sponsored by MongoDB executives. We feature employees and bring guest speakers to talk about a variety of topics including race, gender, mental health issues, and other topics that pertain to D&I."
Ajayi revealed that he found sessions like the most recent Decoding Inclusion conversation on race very informative, resulting in his own self-evaluation about his understanding of community and societal differences. He is proud to see these types of programs not only deconstruct the taboo topic of racism in the workplace, but make changes as a result of it.
"I encourage all organizations to embrace the humanity of their employees, not just the workers in them, and promote an environment where people can talk, like my company has done for us," Ajayi added.
MongoDB is dedicated to creating opportunities to impact change, not only at the company but throughout the community. Are you a tech-minded dreamer, who is passionate about innovation?
Grow your career at MongoDB, view open roles here and make sure to indicate that you learned about the role through AfroTech when applying.
Join MongoDB in supporting organizations fighting for racial justice and equal opportunity. Donate to our fund by December 31, 2020 and MongoDB will match the donation up to a maximum aggregate amount of $250,000. Learn more here.