How MongoDB's Engagement Managers Help Our Customers Succeed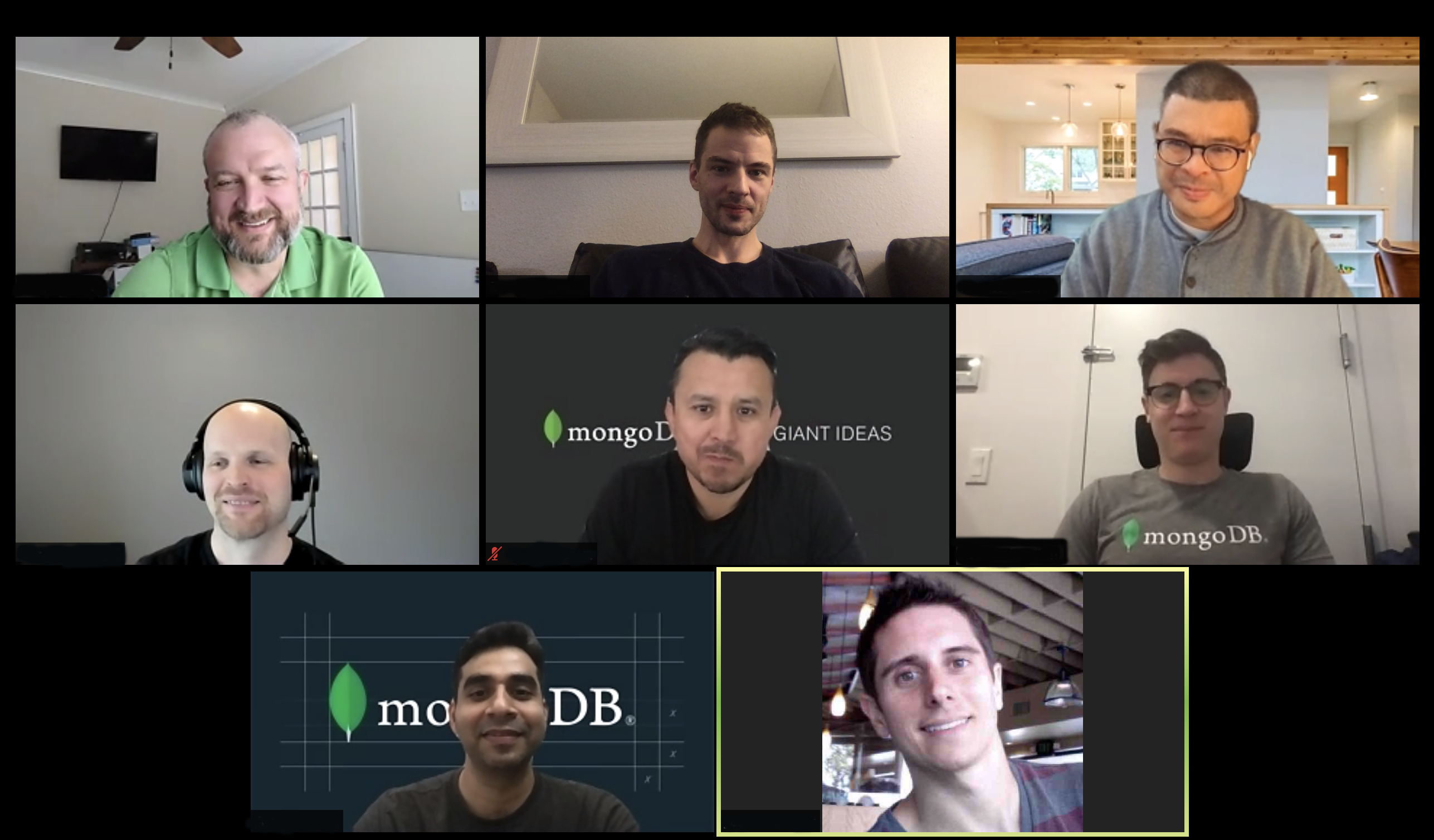 If there's one thing our employees can agree on, it's that MongoDB is committed to our customers' success. From using customer feedback to build new products and features to spinning up new teams to improve customer experience, we're always on the lookout to improve quality and functionality.
In fact, this dedication is found at the very start of our sales process, which is why MongoDB established a new team to better support our customers.
I sat down with Ben Sandmann, Senior Manager for North America's Engagement Management team, to learn more about it. Here, he talks about our new Engagement Management teams in North America and Europe and why it's an exciting opportunity for those considering a role.
What Are Engagement Managers, and Where Do They Fit into the Sales Process?
Partnering with the sales team and as part of MongoDB Professional Services, Engagement Managers specifically focus on service offerings. This is a great opportunity for someone to help MongoDB increase our revenue generated from services.
Engagement Management is a presales role, adding value to our sales teams as well as to our customers. As an Engagement Manager, you'll come in early in the sales process when a customer is planning to move forward with our products and scope out what additional services are needed.
You'll work with the customers to understand their unique needs and challenges, performing a deep assessment to identify relevant add-on services. You'll then suggest bespoke professional services such as training, advisory, or consultation to help those customers accelerate time-to-value on their investment. This is crafted into a services proposal and presented during the sales process. Once the proposal is agreed upon, you'll build a statement of work to be delivered during negotiations, which includes effort estimates and resource needs.
How Does This Role Differ from Roles in Other Companies?
The job description may make Engagement Manager sound like a delivery role, but in reality, it's business development and presales on the services side. It's also much more entrepreneurial.
Ben breaks down the key differences.
"At large companies, there's typically some form of professional services managed in presales," he says. "However, Engagement Managers (or roles similar to it) are usually tasked with a request. For example, Sales Representatives might have a handful of accounts they work with, and they'll loop you in later in the process and task you with what they feel the customer needs."
At MongoDB, Engagement Managers can make the role their own. "Although you'll still work with Sales Representatives and their accounts," Ben explains, "you have a lot more autonomy and freedom to be creative. For instance, you can come up with new initiatives to drive business. One of our Engagement Managers recently created a renewal initiative that we'll implement for all upcoming renewal customers."
How does MongoDB Set Up Engagement Managers for Success?
As with all our sales-focused employee roles, MongoDB offers extensive training. This includes technical training that covers the first stages of what our consultants do, to help Engagement Managers get a deep understanding of MongoDB's products. After you've completed the technical training, you'll go through our robust sales training program, getting a full view into our sales process and learning how to optimize your skills to best support the sales team.
Ben adds that your managers are there to support you, but not act like Big Brother.
"You won't be micromanaged," he says, "and you won't have your managers checking in on you all the time. But even with the autonomy, know your leaders will still be there to teach, coach, enable, and show you how to get where you need to be so you can succeed. You're still very much supported, but you have the freedom to lean into your natural entrepreneurial nature."
Why Is This an Exciting Opportunity?
The intriguing part of this role is that it allows you to have direct interaction with customers who are doing innovative things with MongoDB. If you love being hands-on and close to technology, this can be a great opportunity for you. You'll get a good grasp of our technology and see what resonates without the need to be a developer.
And because the Engagement Management team is new, this is a chance for you to come in and build something, shaping tools, processes, and much more.
Ben reiterates how this can be a career-changing role.
"This team is still evolving," he says. "Now it's shifted more toward creativity and looking at the business to see what initiatives we can launch, what internal or external enablement we can do with customers, and which new marketing channels we should use."
But, he adds, "when you join a company that's been around for as long as we have, you don't always get a lot of opportunities to grow. That's not the case here with our team. There's a lot of visibility and opportunities. You can really make an impact and shape the way we run our business. You're building something here. Even more exciting is the fact that Professional Services is one of the biggest levers in reducing churn and growing our business. Our product and reputation as a leader allows us to continue to make our mark on the massive database industry, giving you a lot of potential to grow."