How Dyslexia Has Helped Me Build My Career
In honor of Autism Awareness month in April, our Diversity and Inclusion team led a session for our employees called "Decoding Inclusion" to discuss neurodiversity. During the session, Amy Berman, Cybersecurity Education and Advocacy Lead, shared her experiences of living with dyslexia. After the event, I sat down with Amy to learn more about her career path and how dyslexia has impacted her career.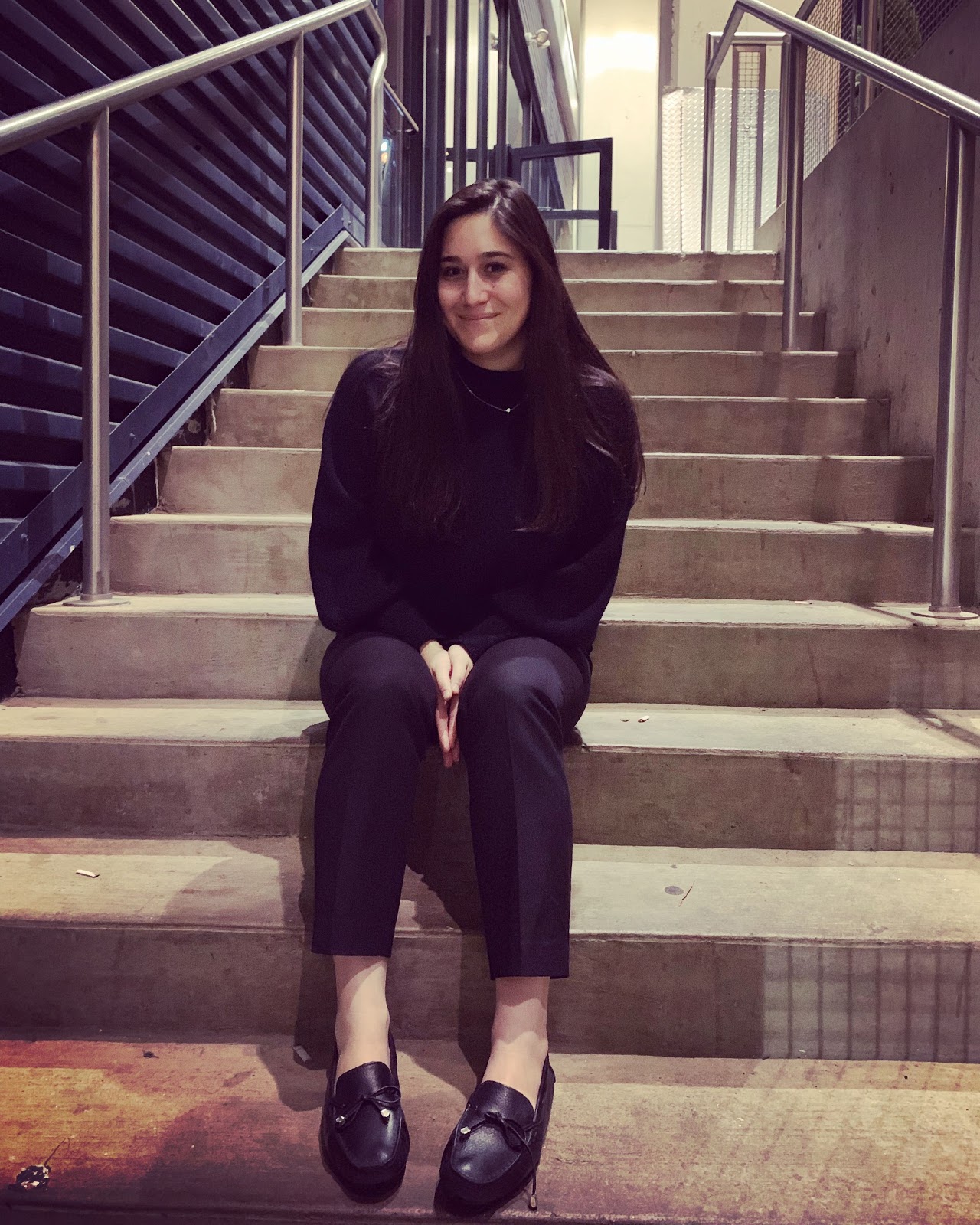 Jess Katz: I was really inspired by the talk you gave about your dyslexia. Can you tell me a bit about the disorder and how you were first diagnosed?
Amy Berman: When you hear "dyslexia," most people assume it means that I flip letters or numbers around, but the reality is that dyslexia is a language processing disorder and has a large spectrum that affects people differently. I first noticed that something was "off" in 5th grade when I didn't like Harry Potter — the book was way too long for me to read!
My standardized testing scores didn't match my abilities in class because I was always able to find creative solutions to compensate for my dyslexia. I did well in school and got good grades, and so my dyslexia went unnoticed for years even though I knew something was not right. I was eventually diagnosed when I was in high school. At first, I was nervous to tell my friends about it, but my AP English teacher told me that I should own my disability, which really changed my outlook and gave me the confidence I needed to be more open about it.
JK: What did you do once you were diagnosed?
AB: After my diagnosis in high school, I enrolled in a summer program where I relearned how to read and write. The program focused on taking a holistic approach on learning how to learn. I learned how to decode different syllables with mind and body exercises and multiple ways of studying by drawing, using colors, and really understanding myself and how my brain works. The program was life-changing for me and taught me so many of the skills I use today in my career. My experience that summer gave me the drive and skills to work with two other friends to develop and patent a solar light device. I was proud to help those without access to light, by offering them a way to see and learn at night.
JK: Once you graduated from school and joined MongoDB in 2012 as an intern, was the transition hard for you? Were you open about your dyslexia?
AB: Even though I found a way to succeed in school, when I first joined MongoDB, I was worried about how that would translate into a work setting and that I wouldn't do as good of a job as my coworkers. But things came together quickly because the lessons I learned throughout my life helped me in the workplace too. It can be tough in the beginning, but over time, I've become more open about it.
When I started working, everything clicked. Because I've had to overcompensate, I built up many skills like empathy, working on a team, being resourceful, and coming up with "different" (some would say) innovative and creative solutions to solve problems. All the skills I built subconsciously by overcompensating for dyslexia during my time at school were finally paying off.
JK: What are some of the ways you've overcome challenges or roadblocks?
AB: Dyslexia is a spectrum and everyone experiences it differently. My brain moves faster than I can speak and I often need to slow down, which is hard to do sometimes. I need to figure out how to map out my thoughts — when I have ideas that are far out, I draw them in my notebook to help keep me focused. I can get frustrated because I have an idea in my head but am not able to verbally express it on the spot.
Spelling can also be a challenge for me so if spell check doesn't have any suggestions, I Google the word. It's like I play Scrabble all day in my head! Because of my dyslexia, I am good at taking abstract concepts, categorizing them like puzzle pieces, and putting them together.
I work really hard — oftentimes that means taking the extra step to put the problem at hand into terms that my brain is better able to work with. If I don't understand something, I find another way of explaining it to myself. After all this, I will sometimes still need help and I am not afraid to ask for it.
JK: How has being neurodivergent shaped your career?
AB: Having dyslexia has granted me the gift of thinking differently, while also appreciating and identifying the ways in which others think differently themselves. By having to translate and relearn concepts on my own throughout my education, I learned how to simplify information and ideas for others, which has enabled me to communicate at different levels of abstraction depending on what's needed.
JK: What are some of the biggest lessons you've learned from these experiences?
AB: I've learned to not be afraid to address issues directly and have open and honest conversations about dyslexia. Something I've appreciated is I am able to be who I am at work and can openly speak about my dyslexia because I trust my leadership team.
Dyslexia has granted me the ability to learn how to love being "uncomfortable" and the skills needed to constantly adapt. It has given me the desire to solve new problems and challenges and build scalable solutions. In my 8+ years at MongoDB, I have been able to see what success looks like here and learn from failure over a long period of time.
JK: Wow, 8 years at MongoDB! What are some of your favorite projects you've worked on and how have you grown your career here?
AB: I've discovered my love for problem solving, building out new solutions, and helping teams scale. Throughout the past years, I've helped build out our event content strategy team and a successful sales bootcamp for our employees. I also led product marketing go-to-market solutions for MongoDB University, which resulted in hitting over 1M+ registered students!
I've been able to apply skills I learned to cope with dyslexia, such as abstract thinking, to the projects I've worked on. We developed a program that provided differentiated explanations of complex technology. For example, teaching sales reps the abstract concept of the benefits of a non-relational database compared to a relational database was particularly difficult. In order to make this concept more concrete, we built a lab with plastic toy cars and deconstructed and parked the cars in two different ways to demonstrate the foundational differences between relational and non-relational databases. With the changes in these programs, sales rep productivity increased and ramp time decreased.
JK: Tell me about your new role on the Security team.
AB: Recently, I joined the Security team as the Cybersecurity Education and Advocacy Lead. We are constantly "learning" at work and as cybersecurity is a fast changing discipline, it's vital for us to effectively and efficiently stay ahead of the curve. I really believe that the success of a company and product is dependent on adult learning, both of internal employees and external customers. My goal is to ensure that both parties have the appropriate educational resources and awareness to make MongoDB successful.
I am a creative thinker and, as a company, MongoDB always finds different ways to come up with solutions. We don't want to solve the same problem the same way and our leadership team really values the importance of having people who think differently, which is what I love about working here.