Honoring Hispanic Heritage Month
We're honoring Hispanic Heritage Month (September 15 to October 15) in a few ways here at MongoDB! First, hear from three MongoDB employees about their own experiences and what this month means to them. Then, keep scrolling for a Spotify playlist, reading list, and movie list curated by members of our affinity group the Underrepresented People of Color Network (TUPOC).
Alicia Raymond, Director, HR Business Partner (Core & Cloud), New York City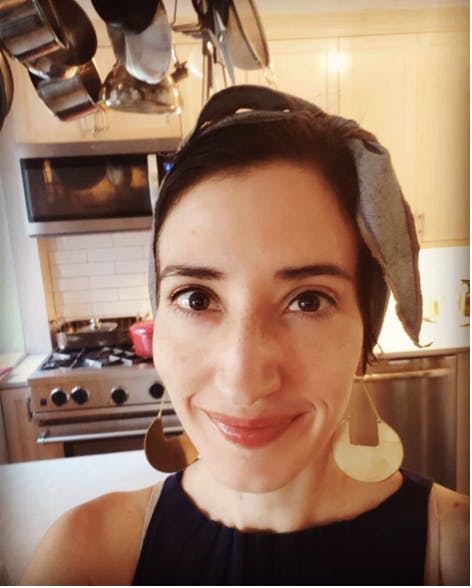 At 18 years old, and without knowing a word of English, my mother left behind her entire family in Chile to come to the United States. This was in 1973, shortly before the dictator Augusto Pinochet came into power. The following years in Chile were tumultuous and my mother, who was now married to a U.S. military member, relocated frequently. Over time, she lost contact with her family in Chile.
Years later, I was a college student at the University of North Carolina at Chapel Hill on a Morehead-Cain scholarship. The scholarship allowed me to take part in various summer activities, including a summer of studying abroad. Chile was on the list of countries where I could study, so I jumped at the opportunity to go there and find my family. As soon as the plane touched down, I began searching for traces of my family members. This was before the prevalence of social media, so I spent a lot of time sifting through phone books. Finally, I was able to locate a phone number for my mother's younger sister, Esther, but I didn't call her right away.
I was anxious about how I would fit in with my Chilean relatives. My identity as Latina had always felt a bit nebulous — a common feeling among multiracial, multicultural people and second-generation immigrants. I was Spanglish-speaking and white-passing, and I had not grown up among a Latinx community in the U.S. At the time, I struggled to feel like part of the Latinx community, but I also felt a deep obligation not to abandon the complex mix of identities I inherited from my mother — a mix we are still learning about today. Until recently, she didn't know she was almost half Indigenous American — a detail her parents hid to improve their chances of integrating into the middle class of Chilean society.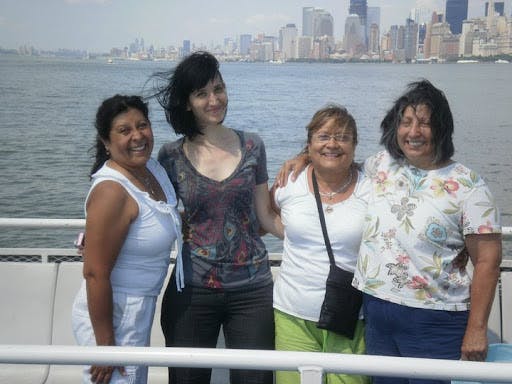 Eventually, I worked up the courage to make the call. After a few rings of the phone, someone picked up on the other end. I confirmed that it was Esther and then, in broken Spanish, I explained who I was and that I was in Chile. Esther's excitement melted away all of my concerns. We scheduled a time to meet in person that week, and we have remained in contact ever since.
After re-establishing and maintaining contact with my Chilean family, my bonds with my Chilean heritage strengthened. Although my cultural identity still feels complicated, within that complexity lies an incredible blessing. It has given me the opportunity to navigate multiple worlds and be shaped by varied perspectives and communities. That's not to imply that those identities always meshed in a frictionless way — my father's parents almost disowned him for marrying my Latina mother — but even that friction helped expand my view of the world.
In a career context, this has allowed me to be highly adaptable to new circumstances, adept at perspective-taking, and flexible enough in my own beliefs to understand others' viewpoints. Those skills are essential for my role as an HR Business Partner, where the issues I face often involve multiple stakeholders, rarely have one right answer, and require a big dollop of creative problem-solving. I am eternally grateful for the multifaceted lens my cultural background has provided me.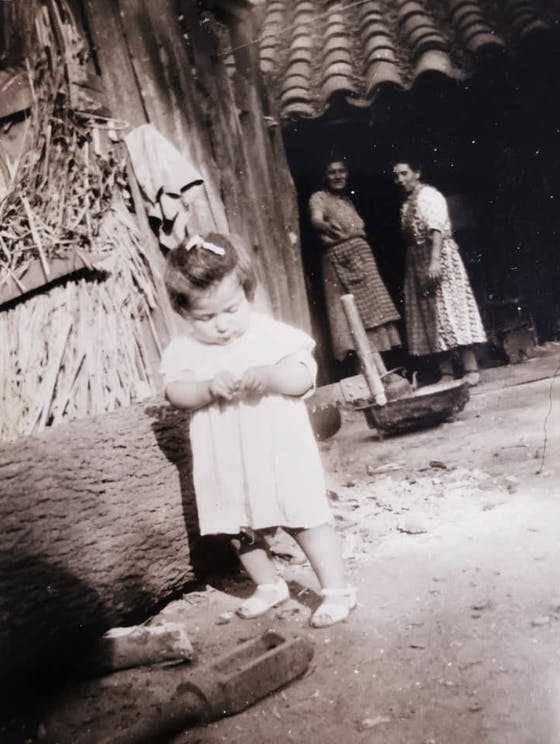 Gustavo Chavez, Senior Solutions Architect, Austin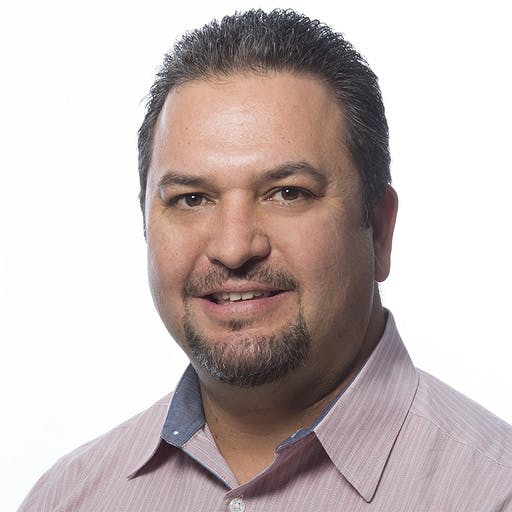 Hispanic Heritage Month is not just a month, it's a lifestyle! I'm originally from a small town in Mexico and was raised all over the state of Chihuahua. Growing up, I was always fascinated by airplanes and technology, and when I reached high school I had the opportunity to start learning computer programming. My friend's father owned a payroll-processing company, and he started teaching RPG and COBOL on an IBM System 34 (yeah, I know, I'm dating myself) during the afternoons, so I would go there two or three times a week. This is where my passion for computers and technology really grew and led me to pursue a degree in computer science.
After graduating, I began working at a local startup doing offshore work for a mainframe application performance-monitoring company located in Santa Monica, California. The company, Candle Corp, then offered me the opportunity to work for them in the U.S., so my wife and I packed our things in a U-Haul and drove 900 miles west to Los Angeles!
IBM acquired Candle Corp in the mid-2000s, which led me to Austin, Texas. After a few years, I had the opportunity to join MongoDB. Diversity is celebrated here, and we all work together toward a common goal while having fun along the way. In my role as a Senior Solutions Architect, I support the LATAM Corporate Sales organization and help align MongoDB technology with customer needs and business goals.
My children were born in Los Angeles, where, as an immigrant, I started thinking about my role as a parent in preserving Hispanic language and culture for the next generation. Luckily, it wasn't too difficult given our location. The shared history between Mexico and the U.S. provides the perfect canvas to paint a picture of blended colors and influences from other places. This is apparent all across Texas and the southwest of our country. The food, architecture, names, battles, and social struggle through the years help build the foundation of what it means to be of Hispanic descent in the United States. We are embedded in the fabric of the region and country, and that is what we aim to share with everybody — our common bonds instead of our differences.
Today, as the proud father of two young adults attending university, I can honestly say the job is not done. We still have other generations to share our culture and heritage with. I hope we can ensure that future generations are proud of being Hispanic and proud of the contributions made by members of the Hispanic community to the United States.
Camilo Velez-Gordon, Field Marketing Specialist, New York City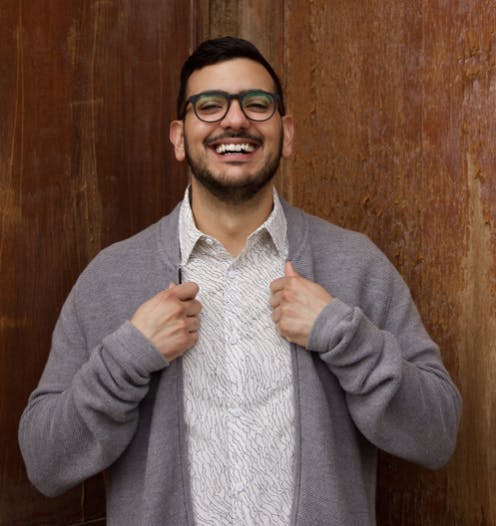 In 2003, my mom and I hopped on a one-way flight from Colombia to Newark International Airport with four suitcases and a lot of unknowns. As a 7-year-old with minimal knowledge of the English language, I had no idea what it meant for me or my future, and I was terrified. My family and I quickly settled in northern New Jersey, and I learned English in less than a year thanks to cartoons and shows such as Rocket Power and Drake and Josh.
Throughout my upbringing, I learned that two things will always be true: Family is and always will be an important part of my life, and in the United States you are in control of your destiny, which may not be the case elsewhere.
The older I get, the more significance Hispanic Heritage Month has in my life. This may be due to a deeper understanding of the importance of culture and my background. The month is a great opportunity to reflect on my journey to where I am today, and also a good time to educate the people around me about what it is like to be Latino in today's America.
The tech industry has always been fascinating to me, but, while in school, a career in tech always seemed like a far-fetched goal. Through my network, I was fortunate enough to secure a marketing internship for an ad-tech firm while finishing my senior year as a business student at Montclair State University. Once I got my foot in the door, I was determined to take full advantage of the opportunity. To this day, my main takeaway from the process of getting into tech is that mastering the skill of networking will open many doors in your career.
As I approach my two-year anniversary at MongoDB, I frequently look back on my journey to where I am today, and I can't help but smile. The terrified 7-year-old from 17 years ago came a long way. At MongoDB, I continue to grow, evolve, and learn. During my tenure, I have met incredible people, achieved many milestones, and launched multiple global programs that have had a positive impact on the business.
I am so proud of how far my family and I have come, and I could not be more excited for what is to come for MongoDB.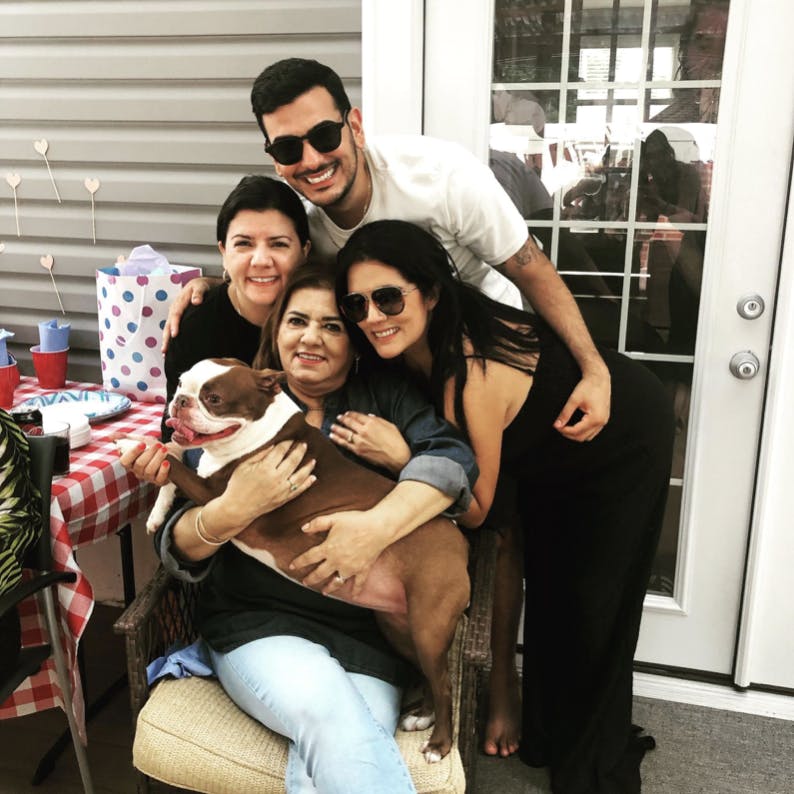 Celebrate the Hispanic and Latinx community's contributions to music, literature, and film
Reading list
Movie List
Interested in joining MongoDB? We have several open roles on our teams across the globe and would love for you to transform your career with us!