Honoring Black History Month
As Black History Month comes to an end, we reflect on and honor the history, legacies, achievements, and contributions of the Black community in the United States. Hear from three members of MongoDB's affinity group TUPOC (the Underrepresented People of Color) to learn more about what this month means to them, and how they are honoring Black history all year round.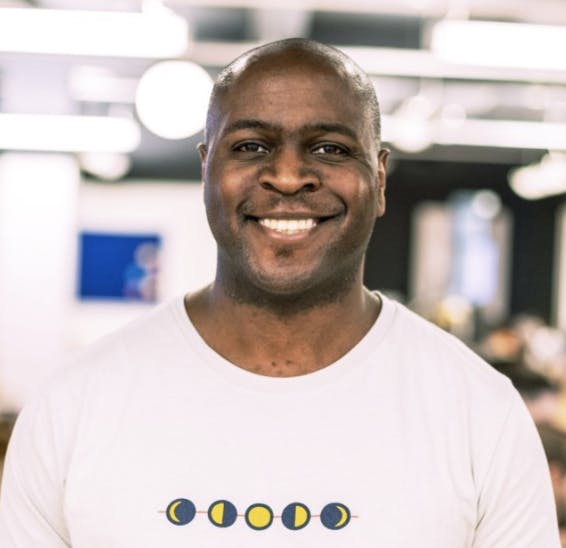 I manage the Customer Success team for New England, Eastern Canada, & the Mid-Atlantic. My team is responsible for making sure that our customers have all of the resources they need to be successful in leveraging MongoDB. I've had a very non-linear path to tech, starting my professional career as a performance coach at an athletic training facility. I then decided to transition into financial sales consulting, but quickly realized that it was not the career path for me. So, I decided to drop everything I was doing and move to rural Australia. There, I began working as an irrigation manager on a farm the size of Manhattan. After my brief stint as a farmer, I decided to get back into coaching and landed a role as volunteer assistant track coach at the University of Pennsylvania. During my time in Philly, I also held a number of part-time jobs and began attending my first tech meetups. It was when I attended Philly Tech Week that I finally realized tech was the place for me. Several months later, I landed my first role at a startup software development consultancy as an operations manager. I was the second employee and I knew next to nothing about software development. Over the course of two years, I helped grow the team to over 60 employees while managing everything from the company accounting, human resources, account management, and more. Those two years were probably the most valuable years of my professional career in tech, and I haven't looked back since.
When I was being recruited to work at MongoDB, the values that prioritized intellectual honesty and psychological safety were very enticing to me, and I've found them to be embodied values throughout my tenure. MongoDB has had a huge impact on my career within a very short amount of time. In the year and ten months that I've been here, I've been promoted twice: first as an individual contributor and then to a manager role. I enjoy working at MongoDB because we are solving some pretty huge challenges every day and are in a period of consistent and rapid growth.
In college, I was a history major with a focus on the African Diaspora. I remember being amazed the first time I learned about the impact various African traditions had on the culture of a wide range of places such as Brazil, the Bahamas, and the U.S. When I think about the middle passage and the incredibly harsh conditions that my ancestors endured reaching America, I can't help but think that it's a miracle I am even here today.
Learning anything about the lives of my enslaved ancestors has never been an easy task, with no equivalent of Ellis or Angel Island and poorly maintained slave papers. However, after extensive research, I found some of the names and photos of my ancestors that were enslaved in Mississippi and North Carolina. This process helped me reclaim some of my family's history and feel more connected to my lineage.
When a lot of people think of Black history they think of slavery or black and white footage of Martin Luther King Jr. marching on the capital. However, to me, it's a lot more than that. My parents were teenagers before the Civil Rights Act was passed and adults by the time it was widely adopted. They experienced most of their childhood and a significant part of their adulthood without basic human rights. They struggled with racist institutions and setbacks based purely on the color of their skin, and as an unintended consequence of their experience, they became stronger and more resilient individuals. I like to think that they've passed that strength and resilience down to me, and as I begin to start my own family, I hope that I can pass it down to my children.
When I think of what Black History Month means to me, I think that Black history is unable to be contained by a month and that Black history is being made and should be celebrated every day.
Kayla Warner, Internal Communications Manager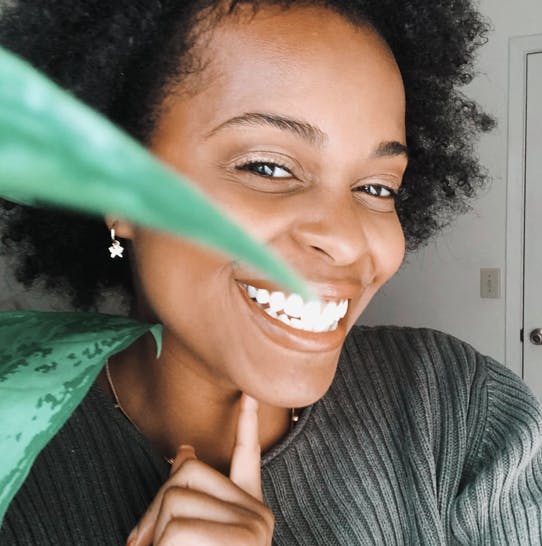 As a child in Alabama, Black History month was recognized and celebrated wherever I went– school, church, and especially at home. From rote memorization of Black History facts like Madame C.J. Walker being the first female millionaire, or memorizing lines for the latest Black History month play at church, I was fully bought into celebrating the achievements of Black people. However, I never gave much thought to why it was important to recognize these achievements. As I got older, I learned about the atrocities of slavery and segregation; met people who protested and participated in the Civil Rights Movement; and realized that my father was born two weeks after Bloody Sunday. It was now clear to me that Black History doesn't live in the past– it affects us now and shapes our future.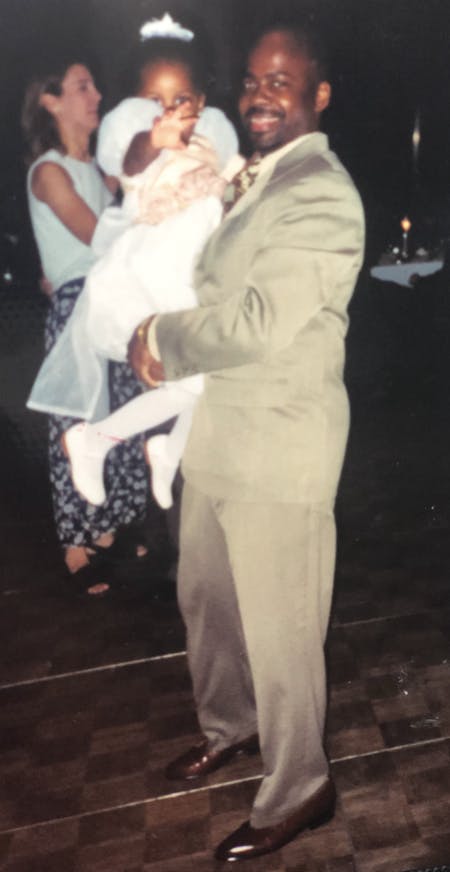 As I came of age, racial identity and consciousness became more and more important to me. But to be honest, it was less by choice and exploration– but by necessity. The deaths of Trayvon Martin, Jordan Davis, and Michael Brown made a seismic impact on my life because they were all my age. Race became the biggest conversation in my life. I had to interrogate my held beliefs and values, and define what being Black in America meant to me– when so much of Blackness in America was becoming synonymous with pain and strife. I had to forge my own identity, so I decided to do something radical. I chose joy. My definition of Blackness became one of light, celebration, laughter, and most importantly, hope.
Black History Month has become a time to celebrate customs and traditions, to rejoice with levity and laughter, and to embrace my community. That communal aspect is key, especially within the Black community and other communities of color across the country. That is why I am so thankful that there is space for community at MongoDB through affinity groups like TUPOC. Onboarding as a remote employee is never an easy feat, but having a resource like TUPOC made me feel less alone and reminded me of the importance of fellowship. Beyond TUPOC, the Corporate Communications team has made me feel at home and respected as a member of the team. MongoDB's value "embrace the power of difference" made me want to join and seeing it in action from the executive team to my peers has confirmed that I made the right choice.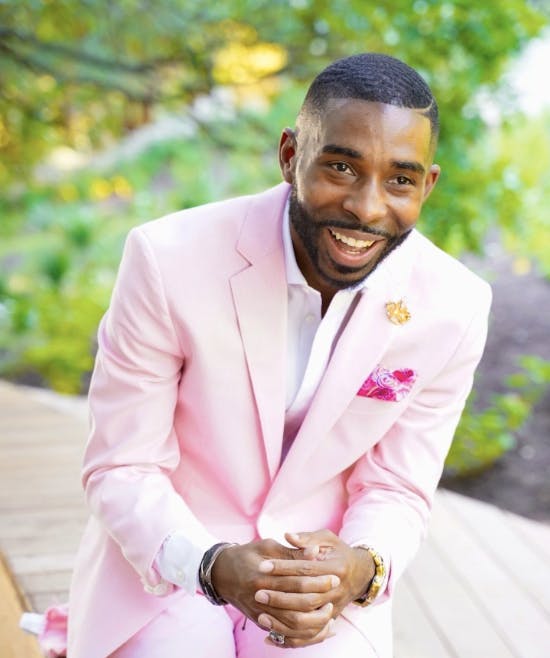 Black History Month is not just 28 or 29 days to reflect on the countless contributions of African American culture to society, nor is it a month to make a one-time purchase from Black businesses. Black History Month is truly a lifestyle for me. Growing up in a small town in North Carolina, I can remember my family teaching me about prominent figures in Black history like Medgar Evers, Dr. Shirley Jackson, and Carter G. Woodson. They also taught me about the harsh realities of Black history like the tragic murder of Emmett Till, the 16th Street Baptist Church bombing, and the lynching of Joe Code.
As a child, my mother and late aunt encouraged me to be active in the National Association for the Advancement of Colored People, where I hosted annual Freedom banquets, sang the Negro National Anthem, and was even recognized for my contributions to the community and the state.
Understanding that Historically Black Colleges and Universities (HBCUs) were created when admission wasn't granted to African Americans, I knew it was imperative that I attend an HBCU. Starting my college journey at Florida Agricultural and Mechanical University and completing my collegiate experience at North Carolina Agricultural and Technical State University, I was surrounded by black excellence and unity, but most importantly I saw the hard work HBCU students put forth to excel even when not given the same opportunities and funding as other students. This is where my passion for inclusion and advocacy arises from, leading to my passion for starting a career in recruiting.
Despite the stereotypes and labels placed on African American males, my mother always reminded my two brothers and me that we were kings. This led me to run and serve in the role of Mister Black North Carolina. My platform was Reconstructing the Black Male Image, and after serving as Mister Black North Carolina, I decided to launch my own mentoring program "Dapper Distinguished Men Society".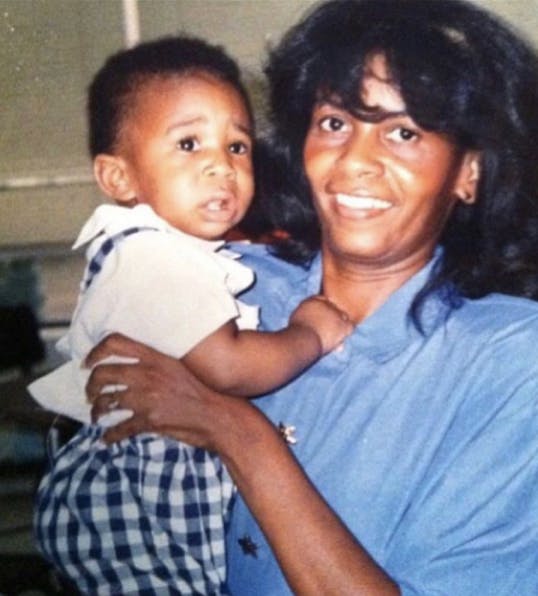 Today, we reflect not only on Black history but all parts of the Black experience. Black history represents the tears that slaves shed in the stillness of the night while working to escape into what they thought would be freedom. Black history contains the fear that Black families felt driving through sundown towns while using Green Books for guidance, it's the feeling of not being equal, not being heard, not being appreciated, and not feeling safe enough to jog in your neighborhood, visit the local store, and relax in the comfort of your own home. It is the realization that we have progressed but have so far to go to truly be counted equal.
As we reflect on Black history and glimpse into our Black future, we recognize that no matter how many times we are knocked down, we are never knocked out.
Interested in joining MongoDB? We have several open roles on our teams across the globe and would love for you to transform your career with us!