Get Started with MongoDB University Learning Paths
Learning something new is a challenge. For MongoDB newcomers, trying to figure out which courses to take and the order in which to take them can make the entire learning process feel very confusing.
MongoDB University is excited to announce the launch of Learning Paths - a streamlined set of curricula for different roles. They provide guidance to students about which courses to take based on their learning goals and what they've already completed.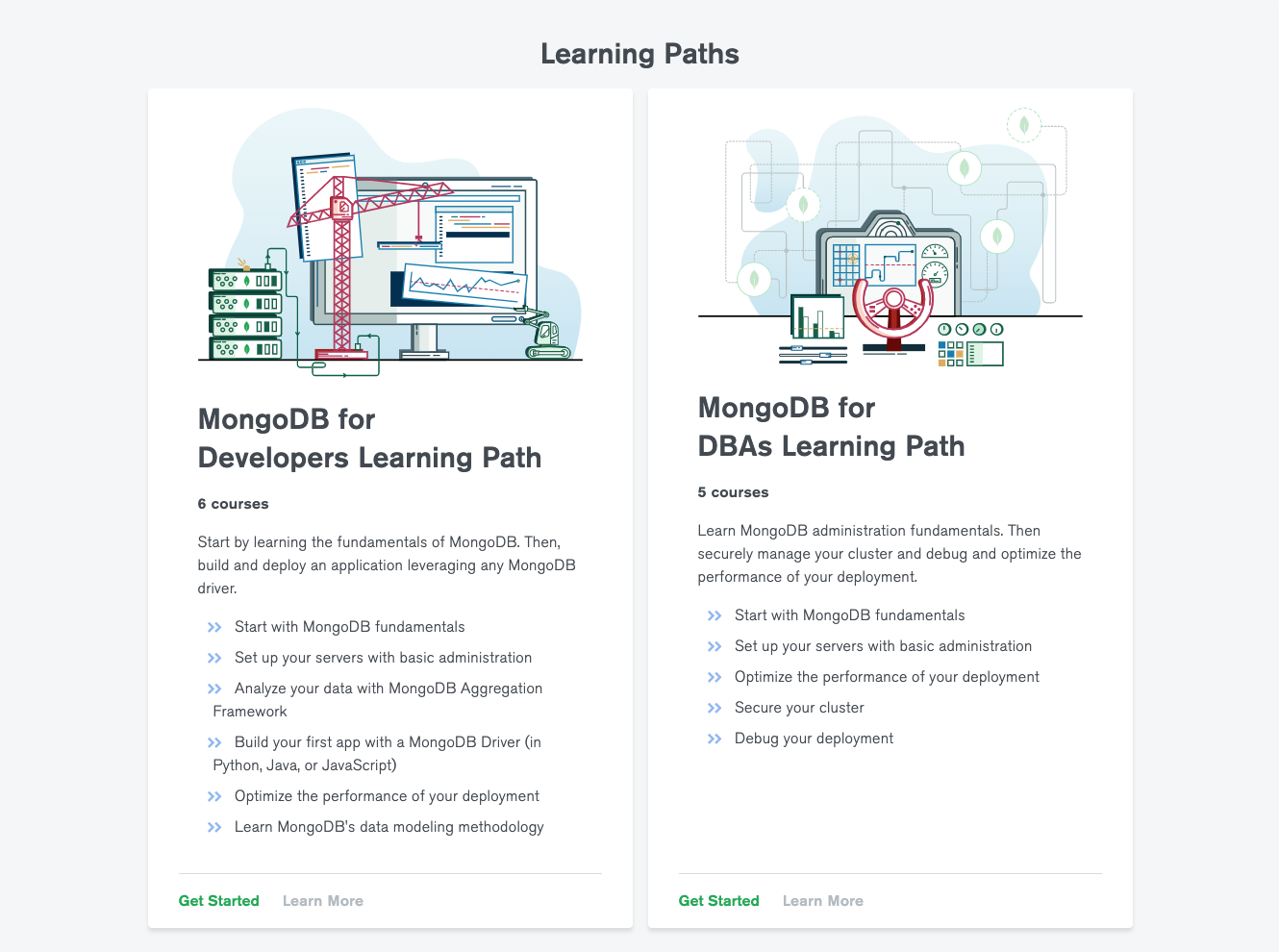 Why Learning Paths?
Easily discoverable
Students can now easily discover guided learning paths and individual courses to help them achieve their learning goals and prepare for certification.
Identify skill gaps
Students are now able to view their progress on individual courses and their overall progress within a Learning Path. Students can understand their skill gaps and identify what content to consume to close those gaps.
Tested and verified
The team at MongoDB has done the research and knows what it takes to become an expert in MongoDB. Learning Paths are curated by subject matter experts who work with MongoDB every day and have seen use cases across 13,000+ companies.