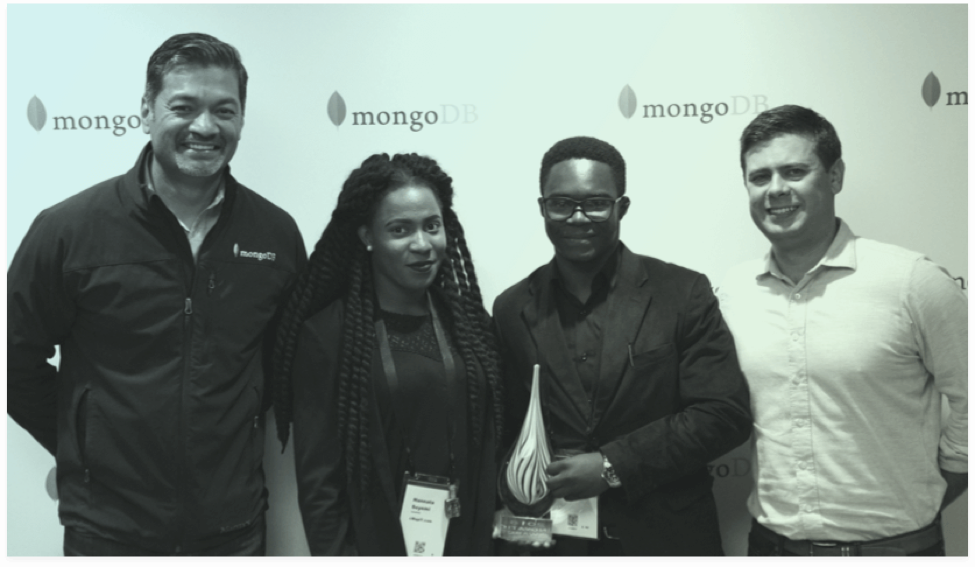 Building something interesting with MongoDB? Is your application leveraging MongoDB to addresses an important business need? Did you create something that wasn't before possible?
We want to hear from you. Apply for the MongoDB Innovation Award, an annual award that recognizes organizations and individuals who create groundbreaking applications.
Submit a Nomination
Innovation Award winners receive:
A MongoDB Innovation Award
Recognition at MongoDB World, June 20-21 in Chicago
Photograph with MongoDB President and CEO, Dev Ittycheria and CTO, Eliot Horowitz
MongoDB Atlas credits
All finalists will also get two passes to MongoDB World and an invitation to the VIP party.
Each year, we receive hundreds of nominations across dozens of industries. Previous winners include the startups and Fortune 500 enterprises, and companies like Facebook, Expedia, x.ai, Amadeus, and more.
Apply or nominate someone else today! In your submission, explain what the application does, how it leverages MongoDB, and the impact it has on the business. The deadline to submit is March 17.