The Future is Inclusive: Meet The Queer Collective, MongoDB's Affinity Group for the LGBTQIA+ Community & Allies
MongoDB affinity groups are employee-led resource groups that bring together employees with similar backgrounds, interests, or goals. They play an important role in our company and culture. Our affinity groups build community and connections, help us raise awareness of issues unique to members' experiences, and offer networking and professional development opportunities.
I sat down with some of the leaders of The Queer Collective to learn more about their initiatives, impact, and plans for the future.
What is The Queer Collective?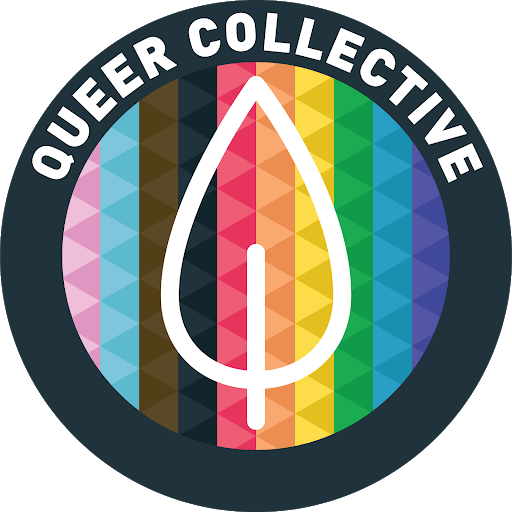 The Queer Collective is a member-based group working towards equality in the workplace and beyond. We envision a workplace atmosphere in which everyone feels comfortable bringing their full selves to work, regardless of gender identity, gender expression, race, religion, age, or sexual preference. We aim to champion LGBTQIA+ rights in the workplace, provide a space for queer people and allies to meet, encourage an open exchange of thoughts, organize impactful events, and provide education and networking opportunities to individuals who would like to learn more.
The Queer Collective is open to LGBTQIA+ and allies and complements our closed employee affinity group, Queeries, which provides a safe space for queer-identifying employees. The Queer Collective is open to all MongoDB employees who would like to join.
How did The Queer Collective get started, and how has the group grown?
In early 2020, the Dublin Workplace team decided to organize activities for a virtual Pride celebration throughout the month of June. This was an ambitious idea that required a collective of people, so a call for volunteers was sent out.
By the end of May of 2020, seven people offered help, and in the end, it became a huge success. The same seven volunteers decided to keep working on evolving these initiatives, and that's when The Queer Collective was officially born. We realized that raising awareness and sharing knowledge with the community (both the LGBTQIA+ and ally communities) couldn't be accomplished in just one month, and so The Queer Collective formed into an ongoing initiative.
The most fun part of forming any group is naming it. There were multiple ideas, but the one that stuck the most was a pun of sorts. It combines both the collection of documents in a database and the LGBTQIA + community: The Queer Collective.
We are now almost 200 members globally and can't believe how much we've grown in just a year. As we continue to grow, we hope to start regional chapters so that our planning and programming can evolve on a global scale.
What types of initiatives does The Queer Collective organize?
We organize a range of social, educational, and awareness events. Over the past year, these have included (Inter)national Coming Out Day, Transgender Awareness Week, Pride Month programming, Zero-Discrimination Day in partnership with MDBWomen, and smaller events such as happy hours and Drag Bingo. This year and for the first time ever, we are a top-tier sponsor for the Lesbians Who Tech Summit, the largest & most diverse tech event in the world!
As we continue to grow and diversify, we have partnered with MongoDB's Learning and Development team to develop training on managing and supporting LGBTQIA+ employees and colleagues. We've also begun developing programs on intersectional thinking to help leaders, managers, and other colleagues understand the importance of intersectionality in the workplace.
How has participating in The Queer Collective impacted some of our employees?
The Queer Collective has provided visibility to members of the LGBTQIA+ community and the amazing allies that support us. Some of The Queer Collective's leads have been approached for advice and support by members of the LGBTQIA+ community who are coming to terms with their own sexuality or gender expression, as well as colleagues looking for a supportive corporate structure in which to be themselves.
Awareness initiatives have impacted how many people view the LGBTQIA+ community, providing an opportunity for people from different backgrounds and cultures to learn about the lived experiences of LGBTQIA+ individuals by listening to their stories.
Hear from one of our members to learn more about the impact The Queer Collective has had on our allies.
The Joy of Being an Ally in The Queer Collective Community
Diana Balaci (She/Her), Workplace Manager, Paris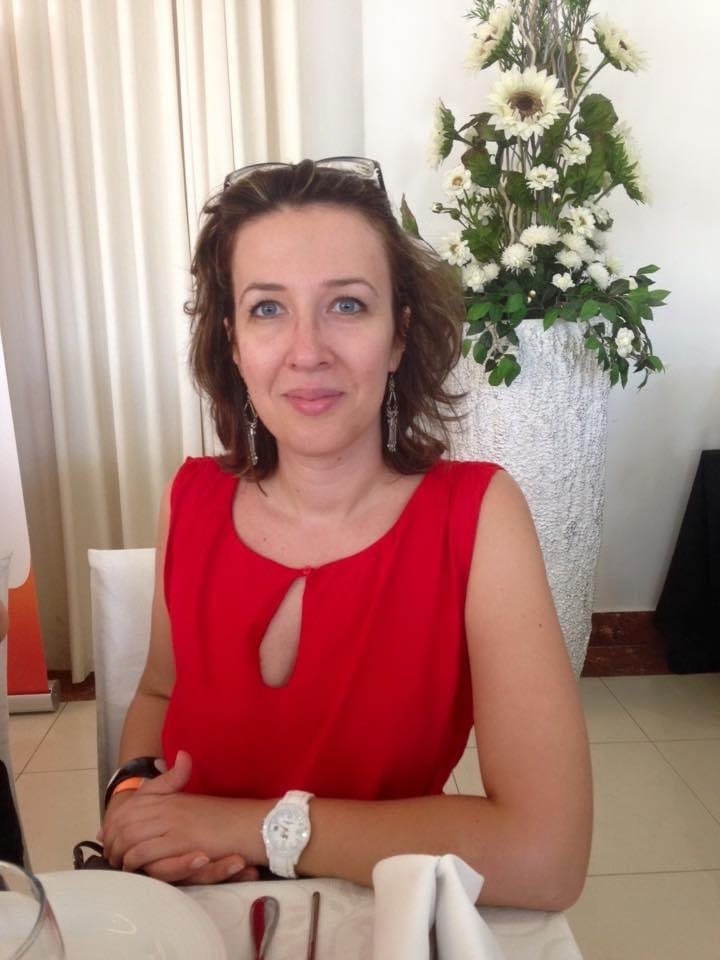 "I am the Workplace Manager for MongoDB's Southern European offices and a very proud ally of the LQBTQIA+ community. Allies help to support, uplift, and amplify the voices of others, and I humbly feel that I learn something new every day alongside the wonderful humans that are part of The Queer Collective."
"To understand my activism is to know my story. I come from Romania, an ex-communist country. I was born in Bucharest and lived in a big industrial and university city in the southwest of the country until I was 24 years old. In my family, I was taught values like tolerance and supporting differences early on. All the while we were still living under very conservative, traditional society patterns. My upbringing, combined with my choice of attire and value for art, culture, and universality made me pivot towards the extremely few and timid queer people in my hometown. In a time when the word 'gay' was not even spoken publicly, I witnessed the bullying and ignorant labeling of my best friend. Defending him started a wave of questions and pointing of fingers, questions that I am honest to say I did not know how to respond to. I promised myself then and there that I would continuously do my best in growing and learning more about the LQBTQIA+ community. Fast forward to now, my friend is happily engaged and in a loving, fulfilling relationship with the man of his dreams in a more open-minded Bucharest. As for me, I'm still educating myself and those around me."
"I am thankful for the opportunity to meet amazing people through The Queer Collective who have such complex personalities that truly value inclusivity and diversity. They embraced the weird, loud, outspoken person that I am. I am in awe when I see the efforts they make to give a voice to everyone, and I am humbled and touched when I see them sparing their time to make sure that events are safe, accessible, and welcoming to every identity. I am honored to be in this community."
What has been The Queer Collective's biggest highlight so far?
We launched an incredibly ambitious program for Pride 2021, including both fun and educational events organized by our members all across the world. The schedule included educational training, voguing workshops, drag events, a trans experience fireside chat, a U.S. benefits webinar discussing fertility and family-forming, virtual happy hours, and more.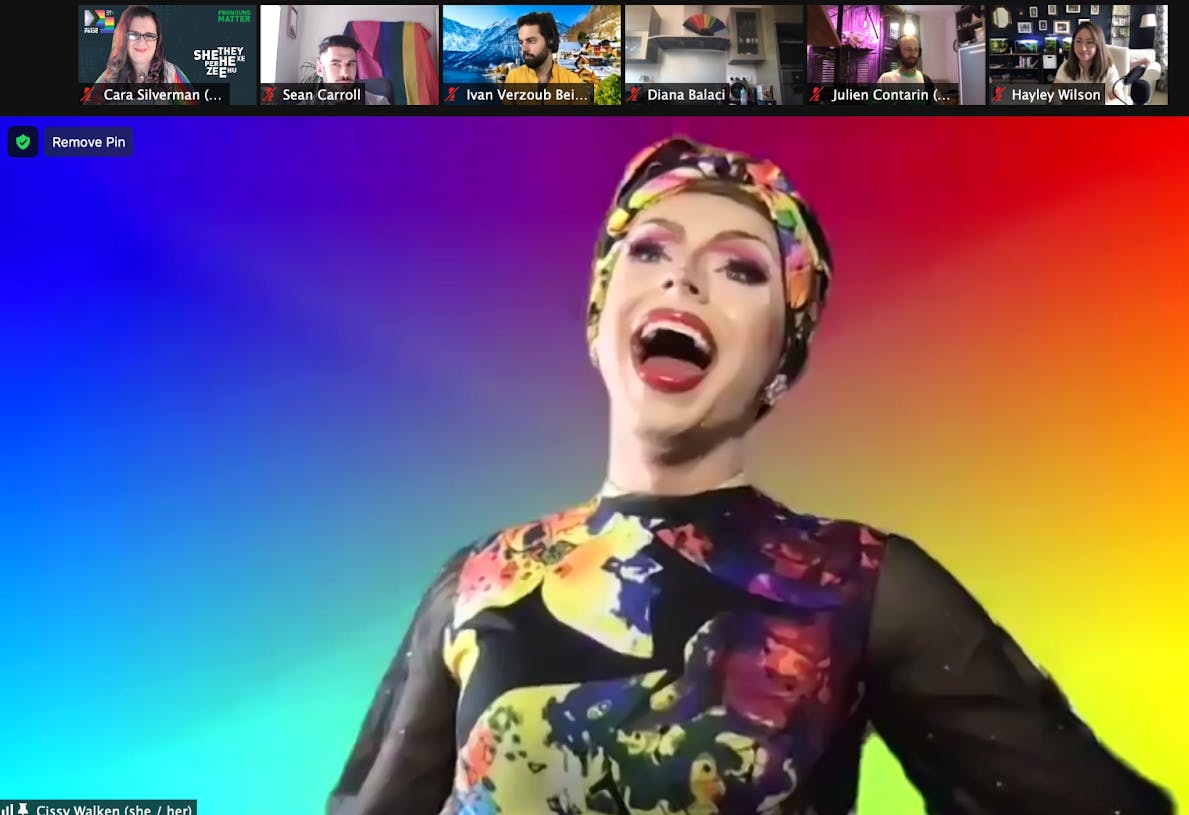 Pride 2021 kick-off drag event with Cissy Walken
Our biggest hope is that our Pride programming advocates for inclusivity, educates about respect, and celebrates the wonderful complexity of the human experience. We believe this is the best spotlight so far as it includes multiple events over the month of June.
Some past events that have also been impactful are (Inter)national Coming Out Day 2020 and the Trans Awareness Panels hosted the same year. The first emphasized the life experiences of LGBTQIA+ members in The Queer Collective, and the latter focused on the trans color in the LGBTQIA+ rainbow: educating participants to see the transgender identity, to understand it and, most importantly, to respect it.
Respect is highly cherished by all members of The Queer Collective and is the foundation of all our actions. From gender pronoun forums, to book club discussions, to learning and development training, our goal is to support and educate others about all identities. "I see you and I respect who you are" may be easily said on paper, but it takes real effort to turn it into actions in your everyday life.
What are Queer Collective's goals and plans for the future?
We are delighted to announce that we have partnered with Ryan Francis, Vice President of Worldwide Demand Generation & Field Marketing, to be our executive sponsor. Ryan's support will help us grow, amplify our message, and enable our voices to be heard in spaces we don't have access to. While it is a commitment, we are excited to see where this partnership will take us. Ryan had this to say: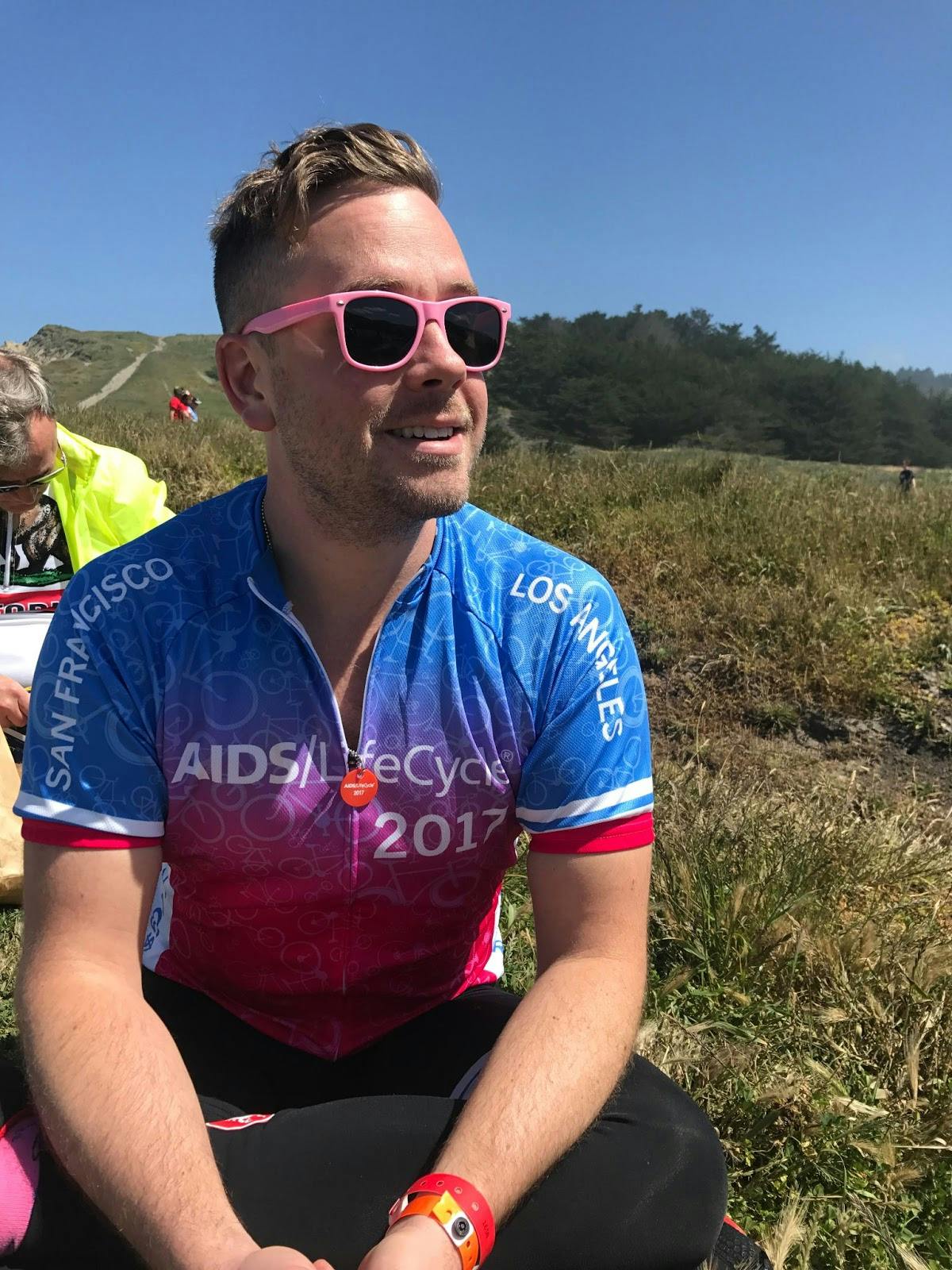 "I accepted the invitation to be the executive sponsor for The Queer Collective to do more for my community here at MongoDB. It's easy to forget in the rush of Zoom calls, deadlines, and fire drills that I'm incredibly lucky to be in the position I'm in, and it's because of the people who have done the work before me that I am. It's the least I can do to create visibility for my community and support them to the fullest extent."
The next step for us is to foster intersectional cooperation with other MongoDB affinity groups. We have worked quite closely with Queeries, the closed group for queer folks at MongoDB. We admire the work of MDBWomen, The Underrepresented People of Color Network, MongoDB Veterans, and Underrepresented Genders in Tech, and we recognize that true inclusion, equality, and equity is only achieved through intersectionality. We intend to partner closely with these groups and any emerging affinity groups. Everyone exists at the intersection of multiple identities and labels, and we need to be mindful that The Queer Collective member identities are multi-faceted and complex.
We also hope to collaborate with other teams and departments at MongoDB with a focus on working together to solve for equity across the business. What do we mean by that? There are nuances in ways of working across teams. The Sales team works in a very different way and has a different set of priorities than, for example, the Product or Engineering teams. We want everyone at MongoDB to benefit from an inclusive culture and welcoming environment. No matter your role, you should feel safe, welcome, and supported in bringing your full self to work at MongoDB.
Finally, we're working on developing partnerships externally so that the work we do extends beyond MongoDB. This began with our sponsorship of the 2021 Lesbians Who Tech Summit and we also have an upcoming talk at MongoDB .Live on allyship which will be given by two of our leads. We hope to continue sponsoring more conferences, speaking at more events, and lending our knowledge to other groups.
Meet our current Queer Collective leads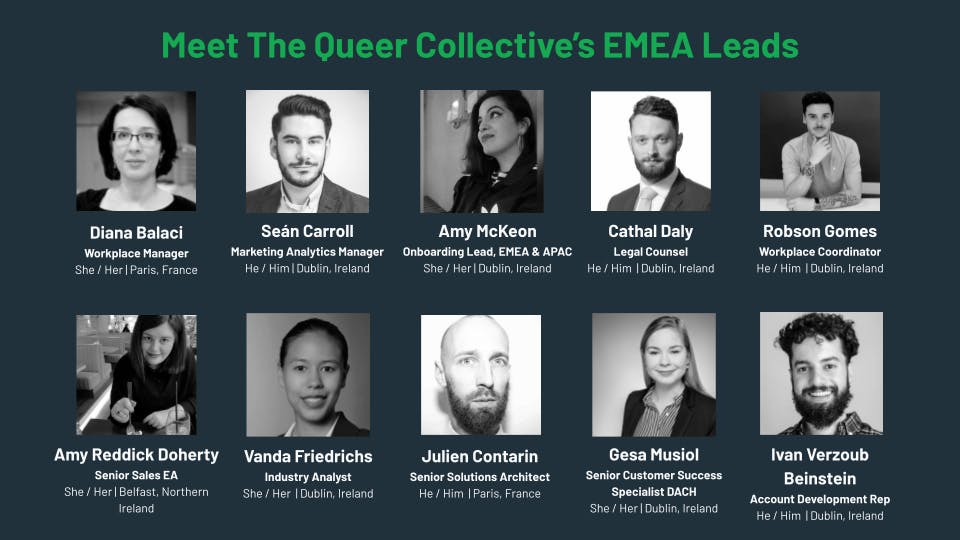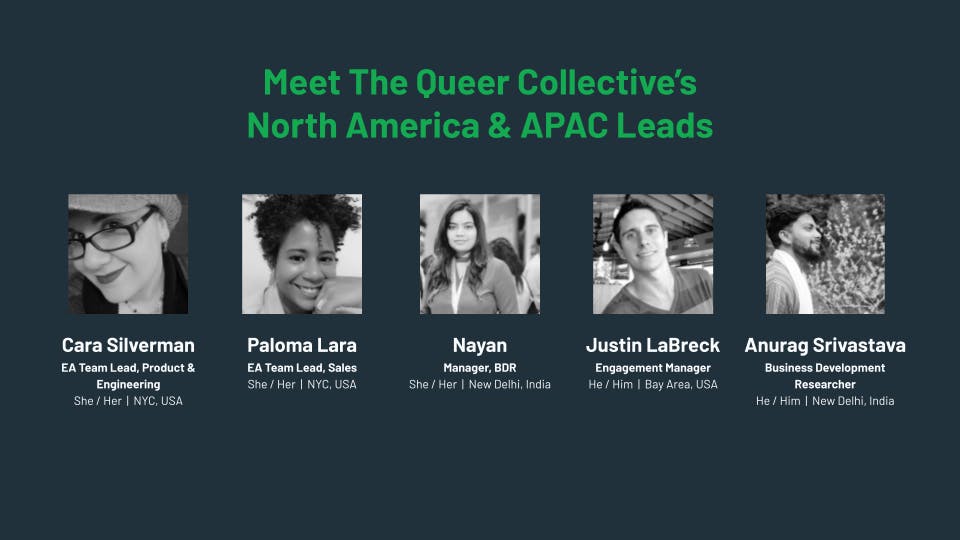 Interested in pursuing a career at MongoDB and joining The Queer Collective? We have several open roles on our teams across the globe and would love for you to transform your career with us!