From Jazz Professional to MongoDB Certified Professional of the Year
We're excited to announce this year's Certified Professional of the Year is Michael Schreier, Software Engineer at Charles Schwab.
Each year we recognize a member of our Certified Professional community whose MongoDB expertise has helped them advance their career and give back to the community.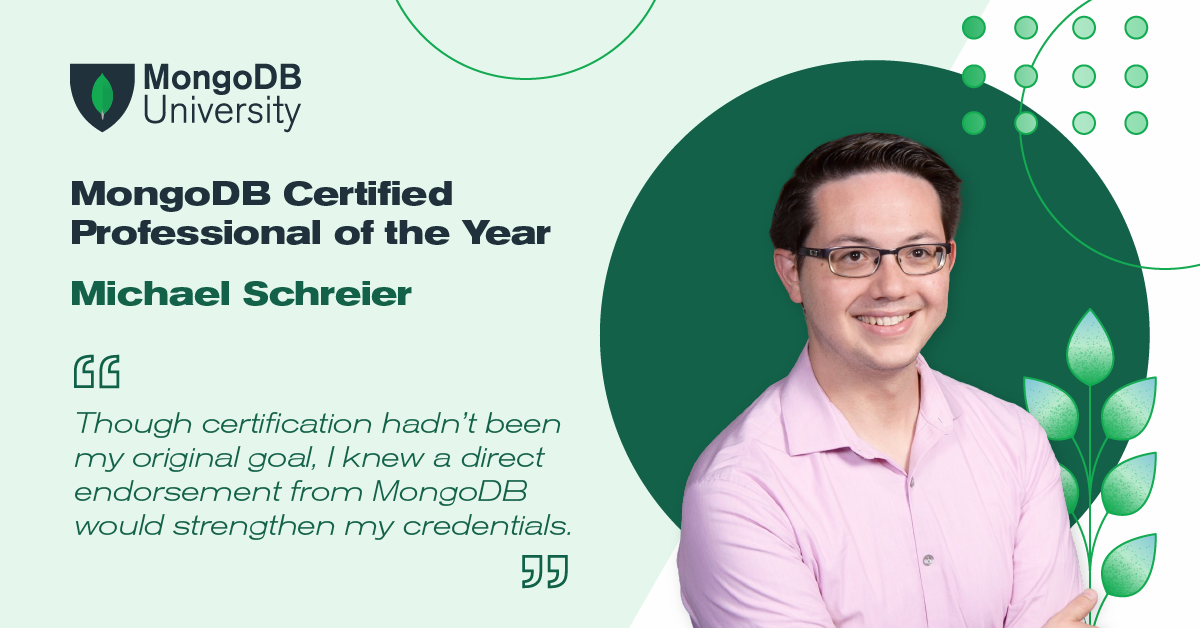 What's your backstory?
My roots are in the music world. After receiving a Master of Music degree in Jazz Piano Performance and Jazz Composition, I managed a jazz club in downtown Denver for a few years. After attending several free learn-to-code sessions with friends, however, I discovered I had a passion for coding. I remember thinking to myself, "Wow, I could really see myself doing this as a career!"
When did you decide to make your way through MongoDB University's curriculum?
In August of 2018, after having completed a six-month immersive software engineering bootcamp, I landed a job at Charles Schwab. A few months after joining the team, my manager encouraged me to establish myself as the team's subject matter expert in one of the technologies in our stack. When I began examining our different technologies and what learning materials we had for each, I was struck by the resources available through MongoDB and believed they could guide me on a path to success. I presented my MongoDB growth plan in December and began my first MongoDB University course in January 2019.
Why did you decide to become MongoDB Certified?
As I was wrapping up one of my MongoDB University courses in late summer / early fall 2019, I noticed that the course I was completing, was the final recommended course for the Developer Associate Certification track. Though certification hadn't been my original goal, I knew a direct endorsement from MongoDB would strengthen my credentials as the subject matter expert on my team and highlight the time I spent learning and mastering the technology.
Having made a career switch, what has been most rewarding?
I've always been very cautious and calculated in making decisions. Despite my risk aversion, I feel very fortunate that my leap of faith from music to technology led to a rewarding job with greater stability. It is a joy to work with co-workers whose intelligence, dedication, and compassion inspire me everyday.
Is there anything you do to give back to the community?
I like to connect with current students and alumni from my bootcamp. In addition to meeting for coffee to talk about technology, I have participated in panel discussions and conducted mock interviews and whiteboarding practice for those preparing for job interviews. I love meeting people who are taking those same risks that I took and hearing their stories. People come from all walks of life into these boot camp programs; it's truly inspiring.
I also give back to my team and the wider Schwab community. Recently, some co-workers had a project that required the MongoDB Aggregation Framework, so I hosted an aggregation workshop for the whole team. Additionally, through some internal networking, I met someone from another part of the organization which led to me joining their team for a lunch-and-learn to talk about MongoDB, as they mostly use SQL but wanted to learn more.
Do you see any connections between music and technology?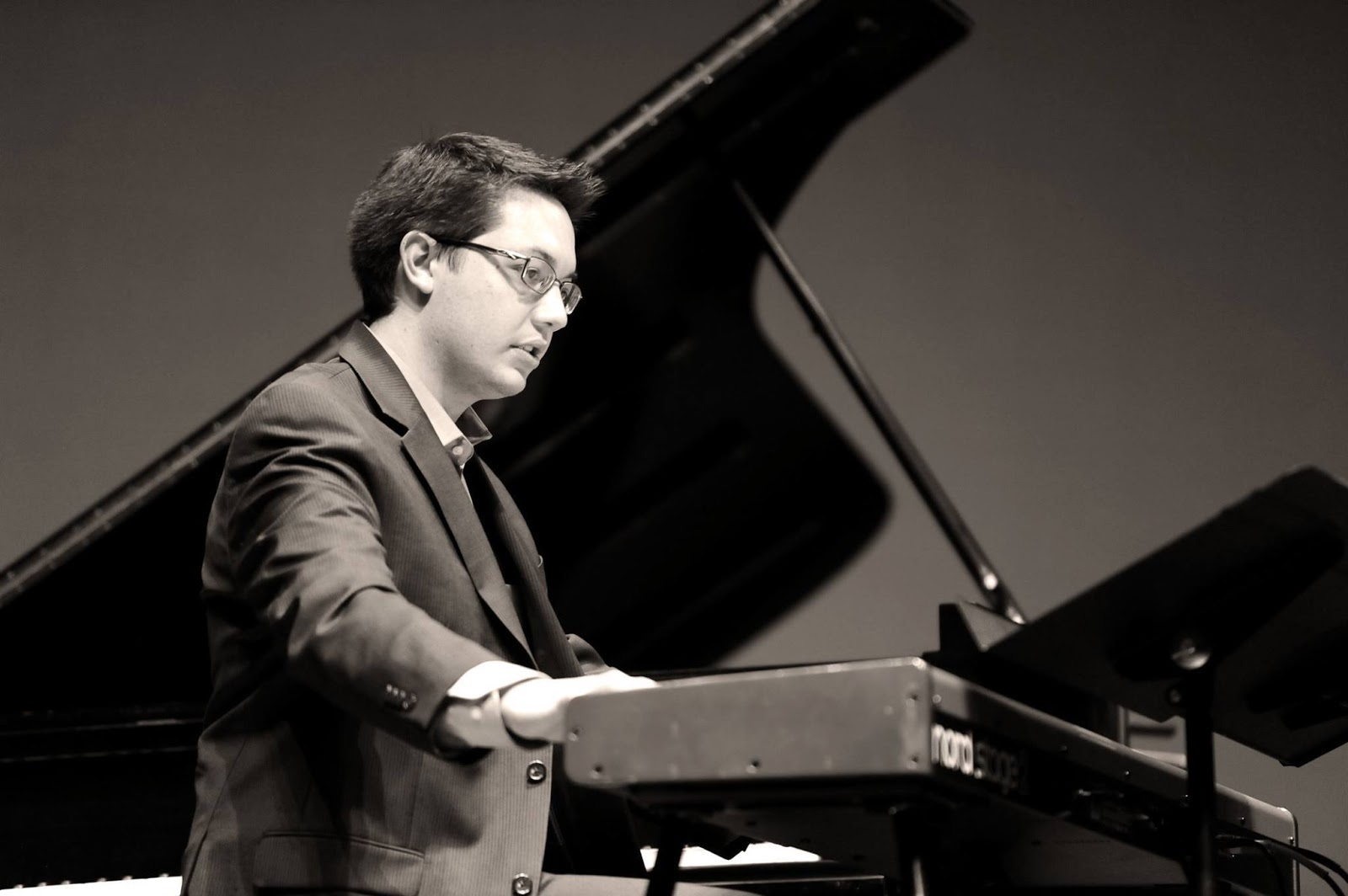 Definitely. There's a hybrid between logical elements and creative elements in both. When you're writing a piece of music, you have to consider which chords or harmonies will work, and there's a logic to how these elements are typically structured. But sometimes in music, you have to break the rules to create a compelling piece, which requires a creative approach and unashamed experimentation. I think this translates into software development as well because there are a lot of patterns and standards, but in order to be successful in solving complex problems, you often need to experiment and apply these in unusual, yet creative ways.
What do you enjoy doing outside of work?
I still go to concerts and enjoy music - that will always be a piece of my life. I also really enjoy playing video games and board games with friends. Since I reside in Colorado, I also enjoy spending time outdoors and exploring this beautiful part of the country.
What advice do you have for individuals who are looking to learn MongoDB and get certified?
My biggest piece of advice is to just do it! There's no reason to wait for a perfect moment because there's rarely a perfect moment for anything. The courses are free, only take a few weeks to complete, and they're easy to drop and retake in the next session if life gets too busy. Just dive right in!