Finding The Right Career Move Thanks to Flexa and MongoDB
Anyone who has ever searched for a job knows just how frustrating the process can be.
Whether you're switching companies in the same industry, searching for something completely different, or a little bit of both, it's difficult to find the right fit.
Thankfully, Flexa was built to make that process smoother for employees and companies alike.
Flexa was designed with one simple mission - bring flexible working to everyone.
The company says it isn't as simple as asking every company to tick a box; Flexa understands that flexibility means something different to everyone. Flexa is here to provide some clarity to help everyone find work that works for them.
MongoDB for Startups spoke with Flexa's CEO and co-founder Molly Johnson-Jones, co-founder Maurice O'Brien, and CTO & co-founder, Tim Leppard, to discuss their company, their investment partner QVentures, and the MongoDB for Startups program.
MongoDB for Startups: What exactly is Flexa?
Johnson-Jones: Flexa is an employer brand and talent acquisition platform. What we do is help companies get discovered for their brilliant working environments. It could be flexible working, dog friendly offices, enhanced parental leave. That's all searchable and filterable by our users and it means that we're bringing transparency to the global job hunting market. You'll know exactly what it's like to start at a company before you've even applied there, not at the end of an interview process.
Flexa's mission is to bring true transparency to the global job hunting process, meaning that you could be in New York looking for a job in London and you would know that you could bring your dog and work from home whenever you wanted and travel around the world at your next company.
MongoDB for Startups: How has Flexa changed or pivoted since its inception?
Johnson-Jones: The initial vision for Flexa was actually pretty different to what we do today.
When we first launched in February 2020, we were more of what you'd call a pure job platform. We found companies, we verified them as flexible through our two stage benchmarking process. But then we focused much more on specific individual jobs and whether they were flexible. You'd come on a site like Indeed or LinkedIn and you'd apply and you'd apply through Flexa. But we started to realize that actually the problem was much bigger than just individual jobs. It should be tackled at a company level. Providing transparency on a company level all over the world and looking more at culture and purpose and working environment was the right way to go. People didn't need to apply to more jobs in more places, they needed a reference to something that would enable them to actually find transparency and to know exactly what it was like to work at a company, not just a specific job for reactive hiring.
MongoDB for Startups: Can you speak about the partnership Flexa has with QVentures?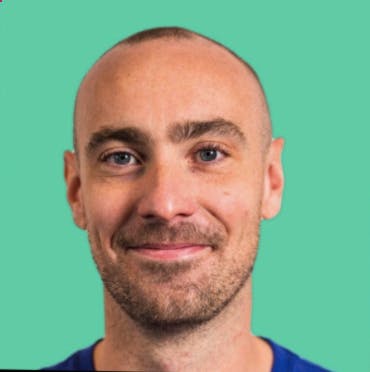 O'Brien: Our partnership with QVentures has been very important for us in terms of our scaling. QVentures actually led the very first funding round that we did. It's been huge for us in our growth. It gave us the capacity to hire more people, to market our products, and to build brand awareness and reach out to a much wider user base than we would have had the chance to otherwise.
MongoDB for Startups: How has QVentures helped in Flexa's growth?
O'Brien: QVentures has helped us in a number of ways, aside from just obviously financially. They provide a lot of advice for us, whether that's strategic or hiring. They've also been great for introductions on the B2B side, so some of our Flexified clients have come through QVentures. They're always willing to help out with spreading the word around general brand awareness pieces that we do, like webinars, which is really helpful for us as a growing business.
MongoDB for Startups: How has MongoDB enabled you to not only build out but also scale the business?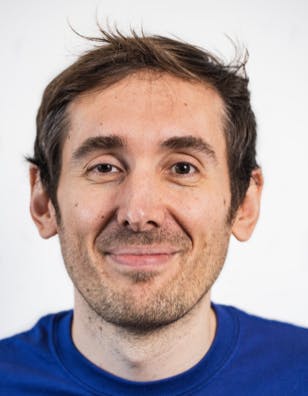 Leppard: At Flexa, we collect data on the flexibility and employee benefits of companies, and the desires of our users, and the requirements they have for their new roles. MongoDB offers the ability for us to rapidly change the data we collect. The world of work is changing all the time, whether it's the benefits, the flexible working practices that people expect or the change in company offerings, and we need to adapt to those very quickly. MongoDB has allowed us to adapt and scale very rapidly with those things in mind.
MongoDB for Startups: What has your experience been with the scalability of MongoDB?
Leppard: When it comes to scalability, we decided to use MongoDB Atlas. There's plenty of things to think about when you're founding a company, and infrastructure and operations is one that you want to try and minimize. Atlas gives us the ability to scale as we need to and scaling has been pretty painless as the company has grown.
MongoDB for Startups: What features have you leveraged on MongoDB Atlas?
Leppard: One of the features we use is MongoDB Atlas's text search features. This has been huge for us. It allows us to offer search for companies and jobs to our users, and to really offer a very accurate text search for people looking for particular requirements and flexibility options.
MongoDB for Startups: What are the compliance needs for your data?
Leppard: At Flexa, we store users' personal information, and so security is very important to us. Our GDPR requirements are very important to us, and MongoDB Atlas gives us the security that we need, so we don't have to worry about compliance. Additionally, MongoDB alleviates the concern of maintaining compliance as things change overtime.
Interested in understanding how your company's working environment measures up against the market? Take Flexa's free quiz to find out!
Interested in learning more abour MongoDB for Startups? Learn more about us here.