Empowering Sales with Sales Enablement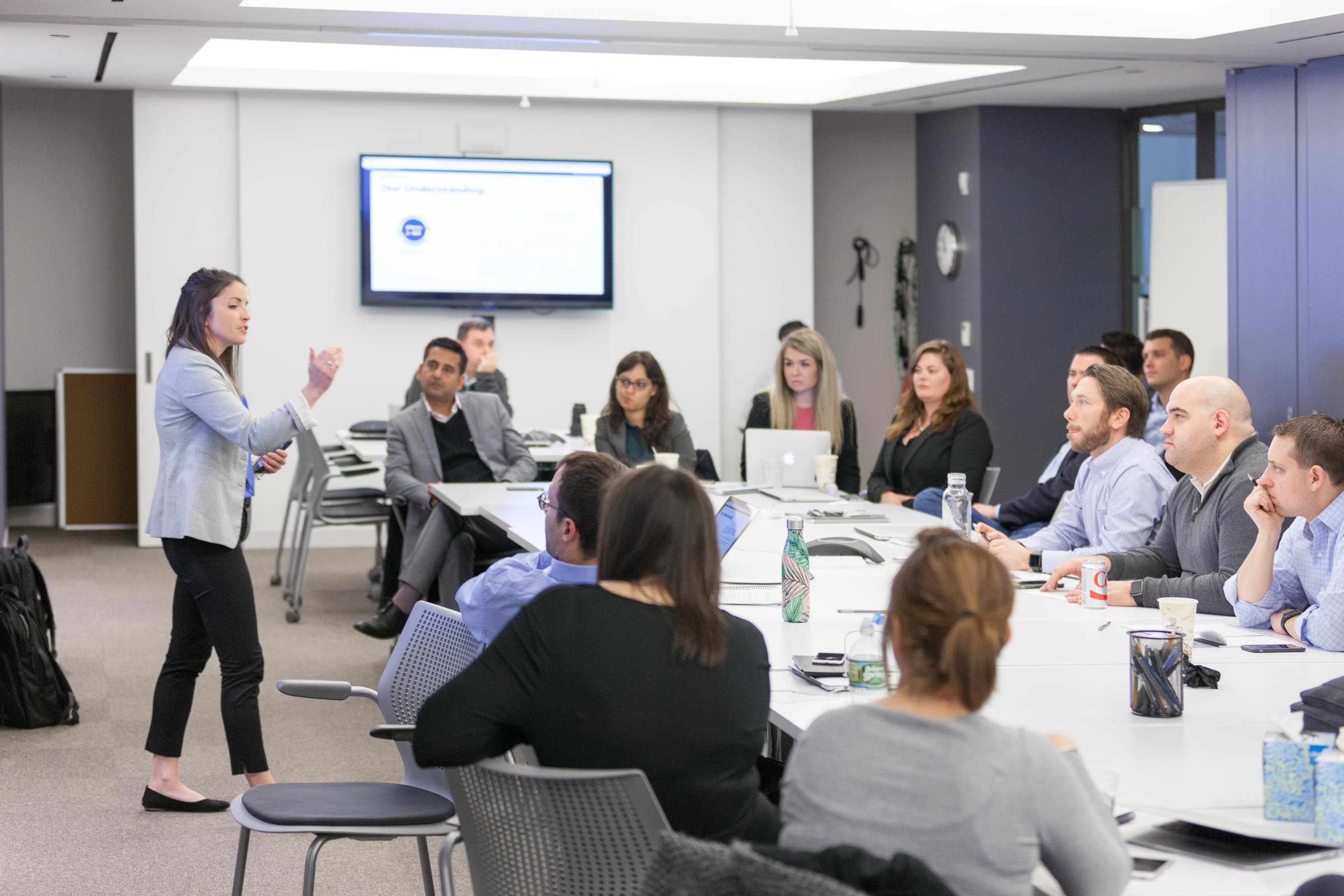 Jeremy Powers is the Director of Sales Enablement at MongoDB, and a recipient of the first annual Highspot Sales Enablement Superstar Award for Strategic Vision. Yes, it's a mouthful of an award, but it's as impressive as it is lengthy. He has been directly involved with the MongoDB sales strategy since 2014, but was not always an internal member of the team.
Andrea Dooley: To start, what exactly is Sales Enablement?
Jeremy Powers: It's a hot topic right now in the sales world. Everyone is searching for the right way to develop and grow sales professionals. Sales Enablement focuses on sales productivity. Everything that we do – training, process implementation, tools that are put in place, and things that we help to coach on – are all squarely focused on how can we take sales reps and sales leaders and make them the most productive in their role.
AD: What's it like at MongoDB?
JP: As a team, we want to be known as the gold standard for sales enablement in the industry and right now we believe we're setting the bar. As far as how the team is built and what we focus on, we look at individual sales roles and what the key competencies and intangibles are that indicate success in a given role. We understand that we can tailor and customize our training and our coaching through the way we assess and the way we provide feedback from managers. We also have a very big focus on leadership – if we can empower and equip sales leaders to be the best recruiters of the best sales talent in the industry and to be the best developers of that talent, the execution will follow.
AD: How were you first introduced to MongoDB?
JP: During my time at a sales effectiveness consulting and training company. I was the Account Manager and lead consultant for the MongoDB account. My team and I facilitated several workshops with MongoDB leadership and cross functional teams to help define customer messaging, sales process, and management operating rhythm. The approach we took with clients was a "built by you, for you" one in which the organization's full commitment to the process and authoring the content was non-negotiable. Once finalized, version 1.0 was rolled out in an in-person training format and sales leaders were certified to train incoming new hires.
AD: What initially piqued your interest to join MongoDB?
JP: For me it started with the leadership – their past success and their commitment to sales enablement and sales development. Specifically the two leaders who I built relationships with over the years were Dev and Carlos. These guys have done it before and I had the opportunity to help them do it again here, but hopefully even bigger and better.
AD: What were your thoughts on the future of the company?
JP: A very close second reason was the opportunity to help build an elite sales organization to capitalize on an enormous market (estimated at $36B, and growing 9% year over year) which is ripe for disruption. This is the largest market in the software industry and the incumbent vendors are extremely vulnerable. Our sales talent and Go-to-Market execution can make us the first truly unique open source software company in the world.
AD: So what was the deciding factor?
JP: If you combine the leadership and the market opportunity with a uniquely positioned product that has all the momentum in the world it becomes a no brainer. We are clearly the leader of the new database technology vendors. The evidence ranges from the 20M downloads of our software in 10 years (running at about 30K per day) to that fact that we work with more than 50% of the Fortune 100.
AD: Fast forward two years: how has sales enablement evolved at MongoDB?
JP: Sales enablement has gone through two evolutions in the last 3 years. The first took place with the hiring of CEO Dev Ittycheria, who was the former CEO and founder of BladeLogic, which was acquired by BMC. He then quickly brought in CRO Carlos Delatorre, who was the Head of Sales at Clearslide and DynamicOps prior. They came in to usher MongoDB into the next phase of the company, which is all about Go-to-Market excellence. They immediately installed a common sales vernacular, process, and methodology to support the imminent rapid growth, which essentially triggered the second evolution – our laser focus on enabling every member of our sales team to be as productive as possible.
AD: What can someone in sales expect to gain from Sales Enablement at MongoDB?
JP: We spend about 6x the industry average on sales reps in their first year of development. We run Bootcamps monthly, which are week long trainings at our NYC headquarters. Some are focused on new hires and getting them as ready as possible to do well and be productive, while others are focused on advanced sales training for people who are further along in their ramp. We dig into different topics like how to truly understand your territory, or how to get strategic within accounts to provide maximum value to our customers. We also participate in Quarterly Business Reviews and sometimes will sit in on sales calls as a silent partner and work to pre-call plan and debrief customer meetings. We're really all in.
So, what can we expect for the future of MongoDB? If we continue to do an outstanding job in recruiting, develop the right skills and knowledge, stay nimble, and keep ourselves apprised of the ever changing market, the consistent sales execution will certainly follow.
---
Learn more about working in sales at MongoDB.