Efficiency and Empathy: A Conversation with MongoDB's Director of Business Systems
Tech Ops at MongoDB is committed to implementing tools and improving processes that enable our teams to work more efficiently and effectively. Hear from Devika Saharya, Director of Business Systems, to learn more about how her teams are making an impact, her approach to leadership, experience as a member of the Asian American community, and the challenges and opportunities she's taken hold of throughout her career.
This May, we're also excited to announce the launch of our new employee resource group for employees who identify as Asian or Pacific Islander, MongoDB_API. Learn more about employee resource groups at MongoDB.
Jackie Denner: Hi, Devika. Thanks for sharing more about your team and experience with me today. Can you start by telling me a bit about business systems at MongoDB?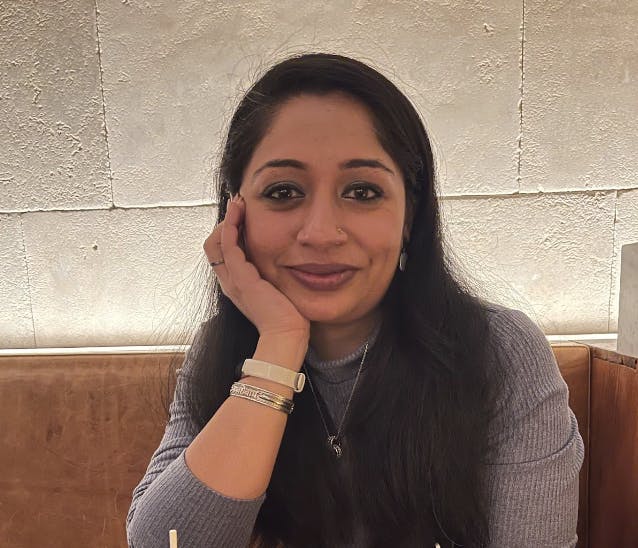 Devika Saharya: As the Director of Business Systems, I oversee two teams composed of Analysts and Engineers - the Enterprise Resource Planning (ERP) team and the Robotic Process Automation (RPA) team.
The ERP team is responsible for managing the various tools used across the company, such as Coupa, Concur, and NetSuite, which is our primary financial tool for closing our books.
Meanwhile, the RPA team constantly seeks to automate repetitive and mundane processes to help individuals and teams save time. They recently created an automated cycle of escalations and notifications for the yearly Docebo training, ensuring that employees stay compliant. This has saved our GRC team countless hours in checking and following up on noncompliant training.
Our teams maintain open communication with various stakeholders internally, such as Accounts Payable, Order to Cash, Revenue, General Ledger, Data Strategy, Sales Ops, and Governance Risk and Compliance, to name a few. By staying in touch with these stakeholders and keeping track of any upcoming changes, both the ERP and RPA teams have been able to make significant contributions.
This proactive approach to communication and collaboration has allowed our teams to anticipate and prepare for potential impacts on our systems, resulting in smoother processes and more effective outcomes.
JD: How are the ERP and RPA teams making an impact for MongoDB?
DS: Tech Ops mission is to be a collaborative and trusted partner, providing superior technology services to MongoDB and enabling our internal systems to be a source of competitive advantage. All of our work is directly aligned with this mission and supports MongoDB's broader business goals.
For example, the ERP team works closely with the Finance organization to ensure a smooth and efficient close, which is critical to the financial health of the company. They have successfully implemented several projects, including Cash Application and the Vendor Onboarding tool, Graphite, which have streamlined manual processes and improved overall productivity.
The RPA team, on the other hand, focuses on saving manual time and effort on business processes, which empowers users across the organization. They have delivered successful projects such as Dual Signature verification, PO Notifications, and MindTickle Automation, all of which have improved efficiency and accuracy.
Both the ERP and RPA teams are currently working on high-impact projects that will further enhance our company's performance and competitiveness.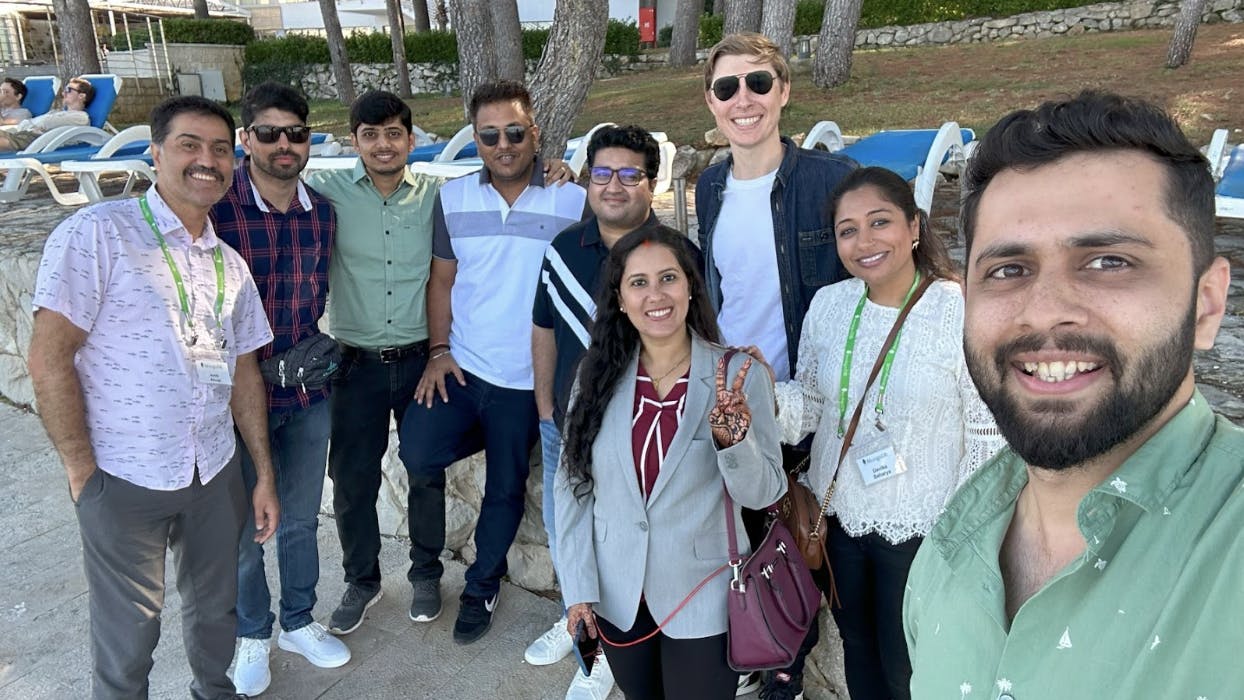 JD: What is your approach to leadership?
DS: I believe that change is the only constant, and my approach reflects a fine blend of transformational and servant leadership. My focus is on creating unity, developing bonds, creating energy, and instilling passion among my team members, with empathy serving as the foundation for all of this.
To promote open communication within the team, we have catch-up sessions every Friday where everyone has the opportunity to express their feelings and discuss any topics of interest. I also believe in sharing my own life lessons, skills, and training videos that can help my team members develop their own skills and stay tightly knit.
Recently, our RPA team started a 'know your team member' series, which has been a great success. This initiative has helped to further strengthen our bonds and improve collaboration within the team. Overall, my approach to leadership is centered on fostering a supportive and collaborative environment that encourages growth and empowers team members to achieve their full potential.
JD: May is Asian American and Pacific Islander Heritage Month. What has been your experience as a member of this community working in tech?
DS: I believe that everyone has their unique experiences when coming to the US, whether it's for work or study. In my case, I moved to the United States in 2012 after getting married. My initial years were challenging as I had to settle into a new country, start a new life, and build a brand new career. I faced numerous obstacles during this time, including failing multiple interviews, struggling with self-confidence, and experiencing discrimination that led to losing my first job.
Despite these challenges, I persevered and worked tirelessly to acquire new skills and knowledge. As a member of the Asian American community, I've gained a sense of confidence and discovered the potential of individuals while building a strong network. I consider myself blessed to have found a mentor within this community who also happened to be my first manager in New York City. He helped me overcome my insecurities, instilled confidence, and continues to guide me when I feel stuck.
One of the most valuable pieces of advice my mentor has given me is to weigh the pros and cons of every decision I make. I take every opportunity to meet him for coffee and discuss new concepts and ideas.
I would also like to emphasize the significant impact of mentorship and leadership programs offered at MongoDB. In particular, I've found MDB Women, our employee resource group for women employees, to be a constant source of support and learning opportunities.
JD: How have your identity and experiences made an impact on your career?
DS: What sets MongoDB apart is its rapid growth while still prioritizing its people. I have had the privilege of working with some of the best talent and have been presented with learning opportunities on a daily basis, making my experience both challenging and fulfilling.
A recent example of a challenge was rolling out a new Vendor Onboarding Tool. The process involved understanding how procurement and Accounts Payable onboard vendors, what paperwork is required, and how legal comes into the picture, providing valuable insight into different types of legal documents. It was an interesting challenge for both myself and the team, and we were able to successfully complete the project.
By joining the Tech Ops organization, there are multiple opportunities to overcome business challenges and make an impact on the future success of MongoDB.
Transform your career as an engineer or analyst on our Tech Ops team. View open roles on our careers site.