Digitizing Nigeria with Okra And MongoDB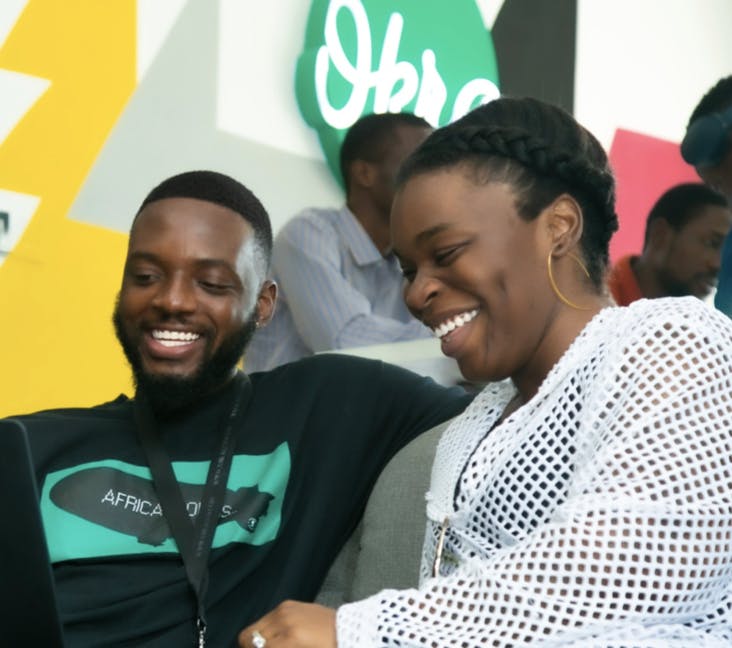 Think of how often you open a banking app on your phone. What a feeling it is to have the security of knowing exactly what is in your account at all times.
Now think back to the days before your bank had that mobile app and how you had to drive to the bank to deposit a check, check your balance, or withdraw some cash.
Luckily for us, there's no sign of going back to the way things were. However, that way of life is still a reality for some countries.
That's why Fara Ashiru Jituboh started Okra in Nigeria.
Okra gives the citizens of Nigeria a way to access their money through modern means, rather than physically driving to a bank. Okra is connected to all banks in Nigeria, allowing customers to connect their bank accounts directly to financial apps with their internet or mobile banking credentials, making onboarding a faster and safer experience. All with 99.9% guaranteed uptime.
Okra's API empowers companies and developers in Nigeria to build products with seamless access to inclusive financial data and secure payments.
Built with MongoDB spoke with co-founder, CEO Fara Ashiru Jituboh to discuss how Okra came to be, the excitement of building something so impactful, working with MongoDB, and much more.
Built with MongoDB: What exactly does Okra do?
Fara Ashiru Jituboh: Okra simply enables developers to build personalized digital financial services. We're digitizing financial services for Africa. We're doing this as the infrastructure powering the fast-growing consumer platforms.
Built with MongoDB: What made you want to start your own company?
Fara Ashiru Jituboh: I've been a builder for a long time and have built many projects. When I moved to Nigeria in 2014, I wanted to rent a place, but you have to pay for the whole year upfront to rent a house. Same thing if you're going to buy a car, you have to pay for the entire thing in cash, and a lot of these things were due to this lack of access and data. That's why the Fourth Industrial Revolution is so important, it involves personalization and access to data and generally democratizing access.
I wanted to manage my finances, pay for something in a monthly installment, and access that kind of credit foundation. Through that, there are a lot of significant use cases and different products that companies will build.
Built with MongoDB: What was your initial vision for Okra?
Fara Ashiru Jituboh: Initially, I was just trying to build a personal finance platform, similar to the ones I'd used in the U.S. like Mint. I ran into hurdles doing that, and the biggest hurdle was access to real-time financial data. My co-founder, David Peterside, already had a strong hypothesis on the Fourth Industrial Revolution and its impact so we further explored and doubled down on building the data infrastructure.
We knew the infrastructure we were building was something every financial service provider absolutely needed to become/remain relevant. Financial service providers tried to build the infrastructure and weren't very good at it. They found that it distracted them from their core business and were happy to have a company like us abstract all that complexity for them, so they could focus on their core business — which is delivering the best financial services experience for consumers.
We felt like we could make more of an impact by solving the problem for the entire continent as opposed to just ourselves. Hence where our mission comes from — which is digitizing financial services for Africa.

Built with MongoDB: What is a cool feature of Okra that you've built?
Fara Ashiru Jituboh: For me, it's going to be our returning user experience, and our widget upgrade. It showed us how big we are as a platform and that we're a network. And it started to show us the immense potential, and the amount of crossover between customers.
Built with MongoDB: What have you enjoyed the most about building Okra?
Fara Ashiru Jituboh: It's two things. Waking up every day and working with people that are just as passionate about a product as you are. And on the flip side of that is having people so passionate about it and seeing people using the product. We're on our third version of our widget, and we're starting to think about scale and growth. That journey has just been crazy in the sense of real fun. Everyone is so collaborative and has a passion for solving the same problems.
Built with MongoDB: What were you optimizing for when it came time to select a database platform?
Fara Ashiru Jituboh: The number one thing with MongoDB is knowing that you don't see what you're building yet, and NoSQL is the best for that. Early on, we had to rethink the architecture of the database. Because we use MongoDB, it's so easy to do that, because we could easily migrate and not have to worry about issues with schemas. It allowed us to be very agile and move pretty fast and iterate quickly.
Built with MongoDB: Is there any advice you'd give other aspiring founders when they're building or growing their startup?
Fara Ashiru Jituboh: As a startup founder, there are always a million fires burning, so you can't put out every fire. It's really about figuring out the most critical and how to put them out or stop them from growing. Sometimes you have to do that before you can do anything else, and it's not always just about scaling your business; it's also about scaling your technology. When you're building, especially an engineering-driven product, you are making sure that there's a perfect cohesion between the business you're building and the technology you're scaling.
Interested in learning more about MongoDB for Startups? Learn more about us here.