Differentiating Diversity: A Candid Conversation with Danielle James
During a conversation I recently had regarding diversity in the workplace with Danielle James, one of MongoDB's most passionate team members and advocates, she stated, "Diversity has become such a buzzword." Danielle was recently recognized by Code/Interactive's Diversity in Tech Awards for her continued support and perseverance, and I was pleasantly surprised by her transparency.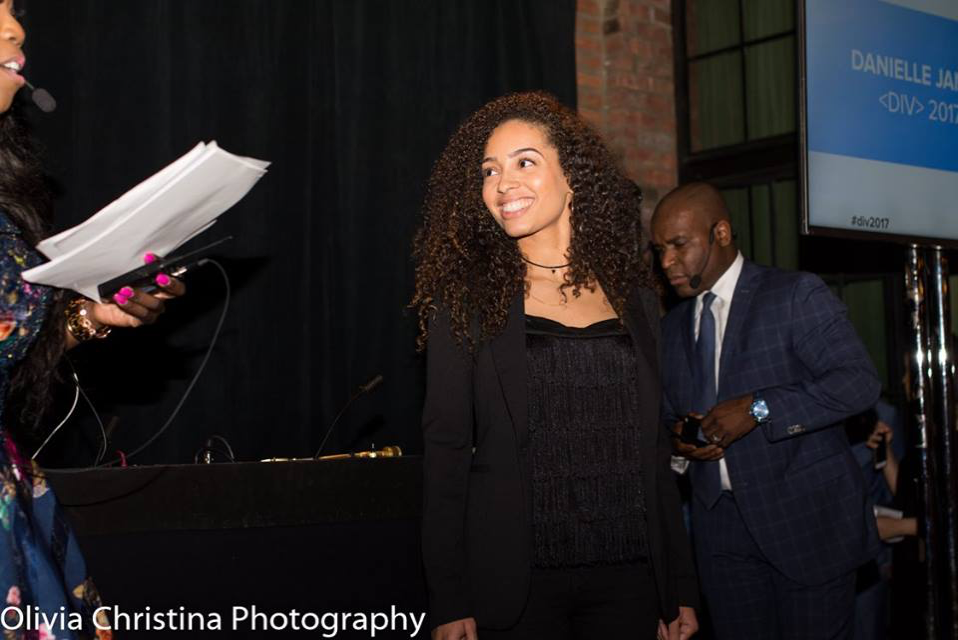 Code/Interactive is a non-profit organization that works to ensure all students across the country are given access to an exceptional computer science education, career opportunities, and networking connections, regardless of ethnicity, income, or gender/expression.
"Diversity means you have an accurate representation of the world within your organization," she continued, explaining that often times efforts can default to referencing women only, while continuing to exclude African Americans and Latinx. "It's not that, collectively, these people or these groups do not have the skills required to get hired by top companies in the software space, it's that they are the unique individuals. The difficulty lies in simply locking in an interview. Organizations will often put pressure on their teams to find a 'diverse candidate' because they are under the impression that will solve the diversity issue. But a single person cannot be diverse – it is the group that has to be diverse."
This is something Danielle noticed very early on in her career. She joined MongoDB in January of 2014 as a Marketing Intern, working with the Events team to create content, help manage social media, and support logistics at MongoDB World. She was ultimately hired full time to the Events team.
"At the time, I was the only black woman in the entire company. I used to bartend when I was in school. The hospitality industry is super diverse, so it was what I was used to. I loved working at MongoDB – my team was amazing. We worked hard and it was incredibly gratifying when an event came to life and you saw the results it had on the business, but still for me, something was off. It took a while for me to put my finger on it, but I couldn't find my footing. I realized that a lot of the people at the time were from the same schools, with the same experiences."
Of course, there are benefits to similarities amongst colleagues. Commonalities will often help to build the foundation for strong and fruitful relationships. However, differences in thoughts and experiences have been known to breed innovation, and at MongoDB we're all about innovation. It was also these similarities which caused the spark for Danielle to write a proposal for what would ultimately become the MongoDB Diversity Scholarship program, among other diversity initiatives.
According to Danielle, tech events tend to represent industry trends in terms of demographics. In most cases, multi-day conferences remain in reach only for the people who work at a company that can afford to send them.
"I had an idea. Any idea can turn into a program as long as you have the bandwidth to work on it. I wanted to create more opportunities for people who go to city or state colleges, as I did, and people who are not the ideal on-paper candidate but possess the right skills our teams are looking for and are equally enthusiastic about MongoDB. I don't work in recruiting, but I wanted to make an impact, and I knew I could make an impact at our events."
Today, the MongoDB Diversity Scholarship program sends 10 people from underrepresented groups across the globe to MongoDB World and MongoDB Europe each year. An internal committee reviews hundreds of applications and determines winners based on overall need and on stories of overcoming challenges as a member of an underrepresented group in tech. The winners are then paired with a speaker from the event for mentorship. "We try to match the recipient's interest in technical topics with what the speaker specializes in. We find that this allows them to form a real bond which continues even after the event has ended."
Danielle has also since implemented MongoDB's Change the Ratio events series, which hosts high school students and student organizations who are learning to code at the MongoDB NYC headquarters. "They come on a field trip to MongoDB, get a tour of the office space, sit in on a panel of MongoDB employees across multiple departments, and then have time to network. They're encouraged to stay in touch with the people they meet here. Everyone involved really wants to provide support and help in any way they can."
It's no surprise Danielle was the recipient of the Diversity in Tech Individual Tech Award from Code/Interactive. She herself is a first generation college graduate, familiar with trials and tribulations and taking the path less trodden. She has been an incredible asset to MongoDB as we continue to grow in size and maturity. "We were a lot smaller when I started. We're more vibrant now, but we still have that startup mentality in that there is still a lot of work to be done, but here anyone has the ability to do anything."
Interested in learning more about Danielle's initiatives and the diversity programs at MongoDB? Click here.