Create and Customize your Own Billing Dashboard with Atlas Charts
When it comes to managing tech stacks, controlling expenses is a top priority for our customers. This summer, we've made it easier than ever to optimize your spend with new ways for visualizing and analyzing your Atlas billing data. Through Cost Explorer, you can conveniently analyze your billing data right within the Billing section of the Atlas UI.
But that's not all! We know many of you prefer to craft your own Atlas billing dashboards – allowing you to customize, embed, and share tailor-made charts to align with your optimization strategies.
With the latest release of Atlas Charts, we've made this easier than ever with a new out-of-the-box billing dashboard!
Gone are the days of navigating to a Github repository, running scripts from your command line and manually importing a dashboard to gain insights into your Atlas bill. We understand the importance of quickly accessing and being able to answer questions about your Atlas spending, so we've made it a top priority to enhance your user experience by streamlining this process.
Now, when you enter Charts, you'll find a dedicated Ingestions page conveniently located in the left navigation menu. Here, you can effortlessly set up your scheduled billing data ingestion by entering your Organization API keys (or create them up following the steps we've included), and selecting the deployment and database where you'd like your data to live.
Once you've completed the configuration and hit Save, your first ingestion job will be kicked off. Fresh data will be retrieved from the Atlas Billing API once a day to ensure the data in your nominated database is always up-to-date. After this initial job is complete, you can click Add and open to explore your new billing dashboard.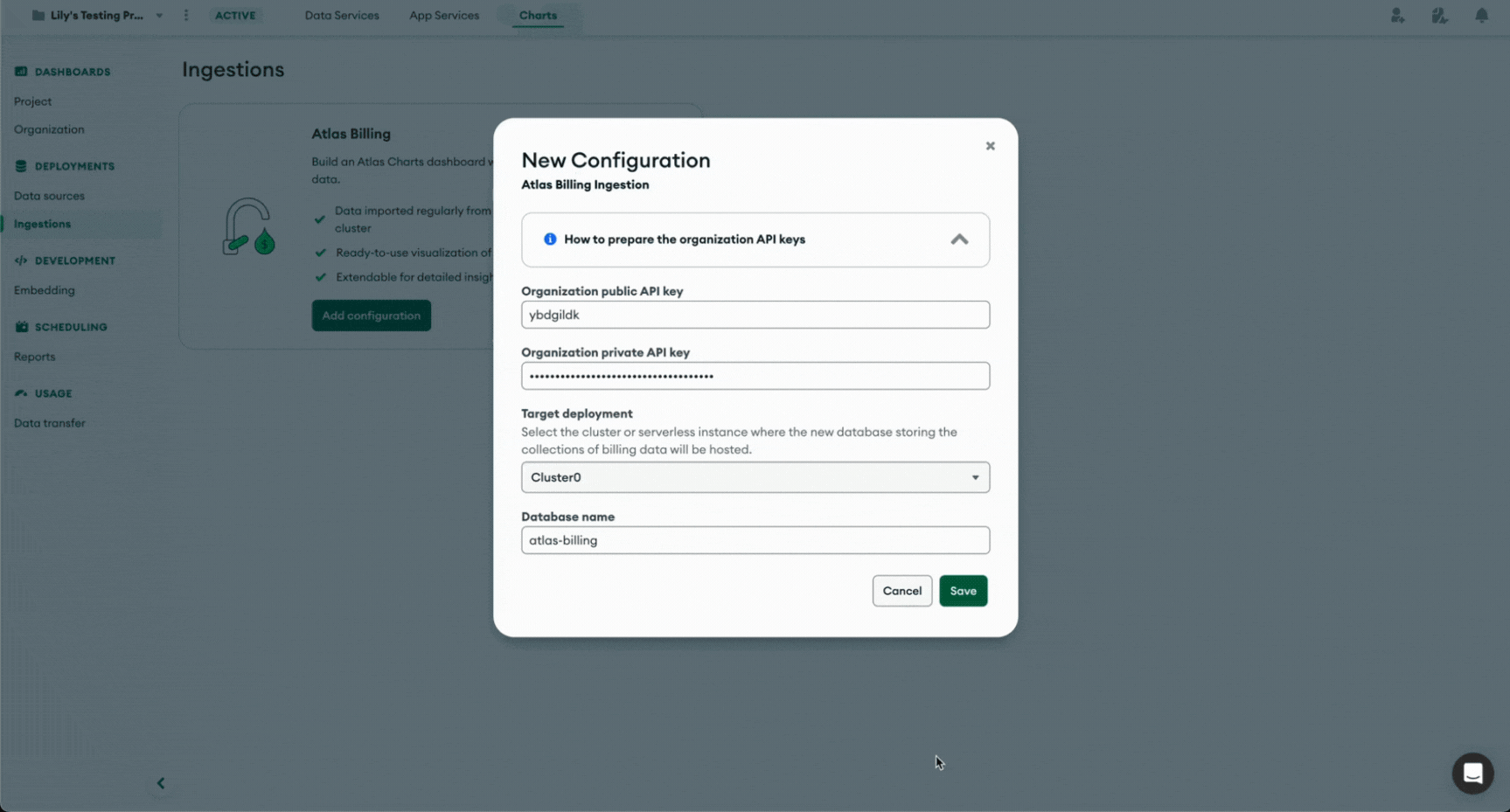 Just like any other dashboard, you have the flexibility to filter and highlight charts within the billing dashboard, and customize or add new ones to tailor the dashboard to your specific needs. You could even share the billing dashboard with your team or schedule regular dashboard reports to be sent to your email.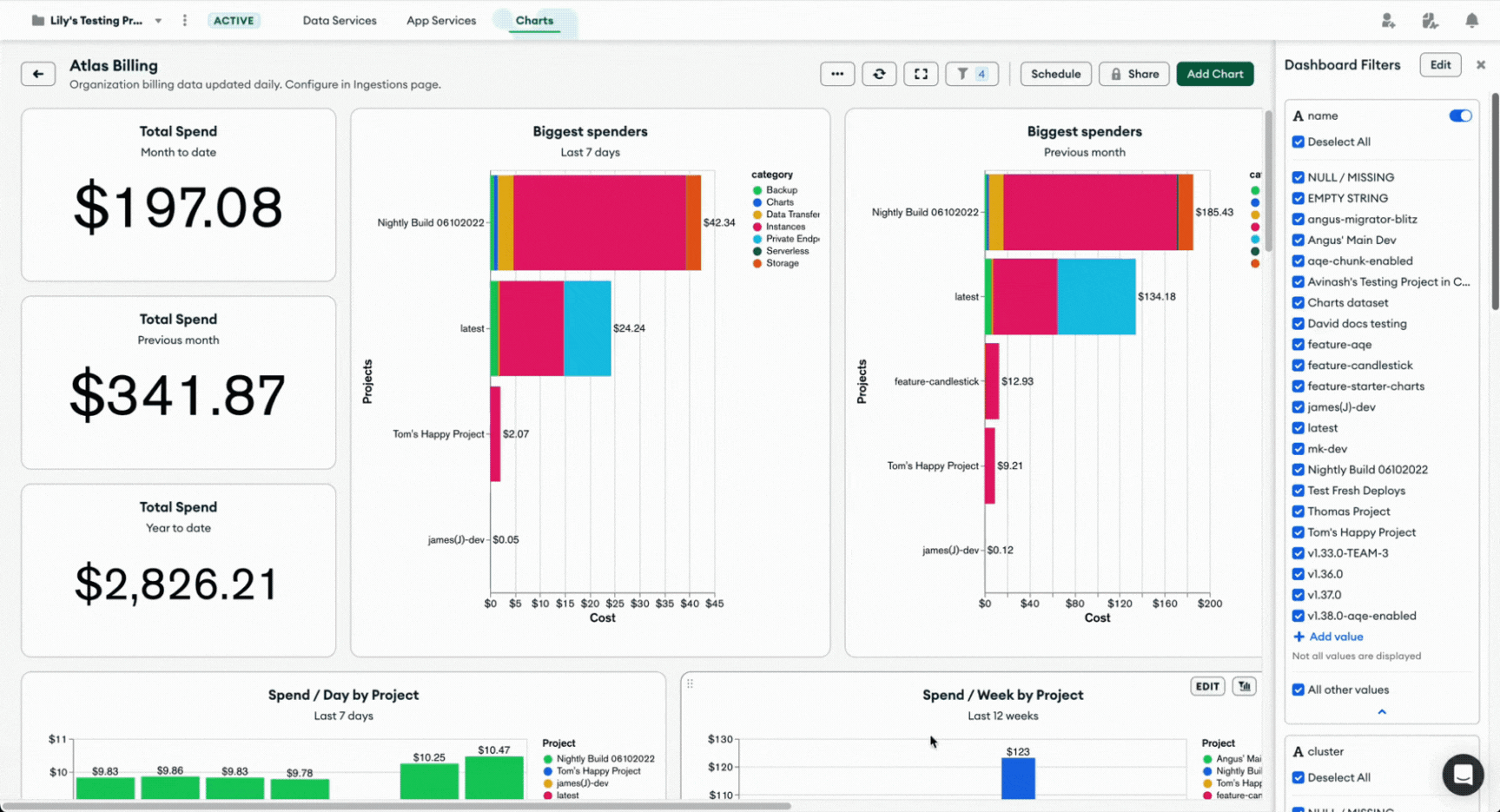 You have the freedom to manage your ingestion configuration at any time from the Ingestions page, whether you need to update your API key pair or change the database in which your data is stored.
To learn more about visualizing your billing data in Atlas Charts, be sure to check out our documentation. We're always listening to feature requests that will enhance using Charts across teams, so if you have any requests or feedback, please share them with us here.