Built by MongoDB: Qubitro Makes Device Data Accessible Anywhere it's Needed
Increased cloud adoption and the expansion of 5G networks are expected to drive growth in IoT technologies over the next few years. Emergent IoT technologies are poised to transform businesses and the social fabric, including healthcare, smart homes and cities, and the government sector. Delaware-based startup, Qubitro, looks to capitalize on the potentially explosive growth in IoT technology by helping companies bring smart solutions to market faster. Qubitro, which is also a member of the MongoDB for Startups program, offers the fastest way of collecting and processing device data to activate it wherever it's needed.
Product vision
Qubitro founder and CEO, Beray Bentesen, estimates that there are now billions of devices producing massive amounts of data. The company's mission, he says, is to make device data accessible anywhere it's needed as fast as possible and at a lower cost than ever before.
By collecting device data from multiple networks and providing various developer toolkits for activating data in applications, Qubitro enables data-driven decision making and modern application development.
The company has two main products: the Qubitro Portal, a user interface where users can collaborate with other members or their internal team and create real-time actions such as rules and output integrations with their applications, and developer tools including APIs and SDKs that allow for custom solutions without having to develop data infrastructure from scratch.
Bentesen wants Qubitro to become the fabric of a digital transformation powered by device data. "We aim to make any data published from devices flow over our network and make any application that relies on device data to integrate with our services," Bentesen says.
The ideal Qubitro customer is one that needs to put device data into their solutions. "It could be startups, IoT-adopting enterprises, or custom solution providers," Bentesen says. The company has also been heavily investing in developer experience, he adds.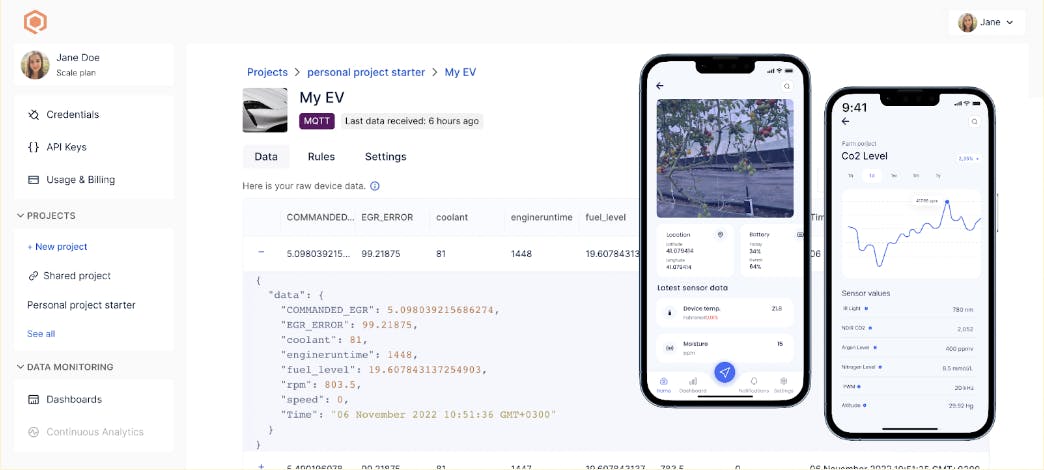 A platform to build upon
The secret to building a platform that can process data in milliseconds with privacy and user experience combined is, not surprisingly, another platform — specifically the MongoDB Atlas developer data platform. "We offer managed connectivity solutions, user interface, and the APIs," Bentesen says. "So we process tons of data. And MongoDB is in the middle of all those inputs and outputs."
The MongoDB for Startups program helps startups build faster and scale further with free MongoDB Atlas credits, one-on-one technical advice, co-marketing opportunities, and access to a vast partner network. Bentesen says the company has benefitted from being in the program a number of ways. "In the early days when we joined the program, we were able to get answers to questions that would take probably weeks or maybe more if you search on the internet," he says. "We were able to understand what to develop, which saved us a lot of time and of course expense."
The MongoDB Atlas platform also helps their developers during those crucial stages prior to launching a new feature and as the product grows in popularity. "With MongoDB Atlas, we could test our development environment before going to production," Bentesen says. "And as we scale, we're able to observe the traffic through MongoDB Atlas and optimize thanks to the tools MongoDB offers, like MongoDB Compass, without dealing with code or complex environments."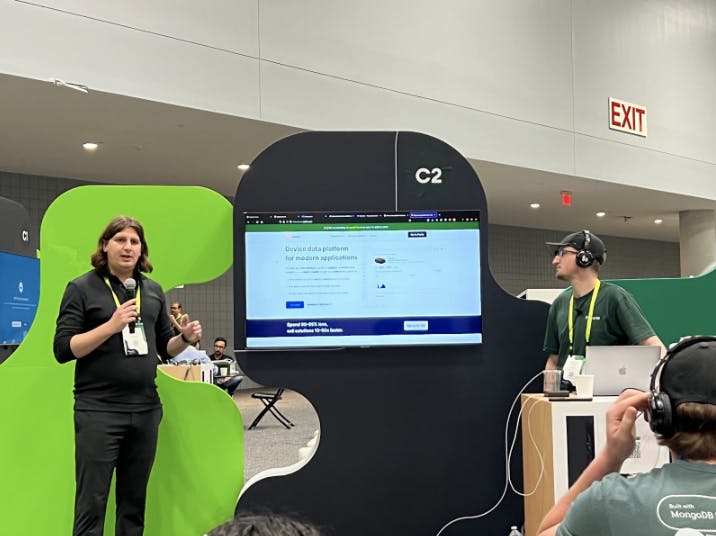 MongoDB's document model database made it an easy choice for the company's needs. "We decided to use MongoDB because it's a flexible environment," Bentesen says. "We knew we would have to build new features over time. So we needed to go with a flexible database. We're still adding more and more features without breaking the entire system. We wanted that flexibility, and in a managed cloud offering, which MongoDB gives us." Bentesen also cites MongoDB's Time Series collections as one of the features he's most excited about, since the vast majority of IoT solutions rely on time series data.
Looking forward
Bentesen says Qubitro will likely add more enterprise features in the future. The more they grow, he says, the more insight they're getting about what customers want. The company also plans to invest heavily in growing its community of users and, of course, attracting more talent. Bentensen says the company fully embraces the remote-first culture and believes they can work faster working remotely.
If you're looking forward to building the next generation of connected solutions, visit Qubitro.com, join the company's Discord server, or have a chat anytime, even weekends!