Boosting Performance and Insights with MongoDB Atlas and New Relic
In order to keep up with the demands of the modern business landscape, organizations must prioritize monitoring and optimizing application performance. Today, we're excited to announce a powerful collaboration between MongoDB Atlas, the leading database-as-a-service platform, and New Relic, the renowned monitoring and observability solution. This integration enables users to seamlessly monitor, analyze, and optimize their MongoDB deployments with efficiency and ease.
Observability to ensure availability and uptime
Monitoring a MongoDB Atlas deployment is now simpler than ever with the integration of New Relic. By connecting the two platforms, users can effortlessly monitor the performance of their MongoDB metrics, such as latency, throughput, and error rates, directly within the New Relic user interface. With real-time visibility into the health and performance of their databases, developers, and operations teams can quickly identify potential bottlenecks and proactively address issues before they impact end-users. Similarly, administrators can get an immediate high-level view of the health and availability of their MongoDB databases.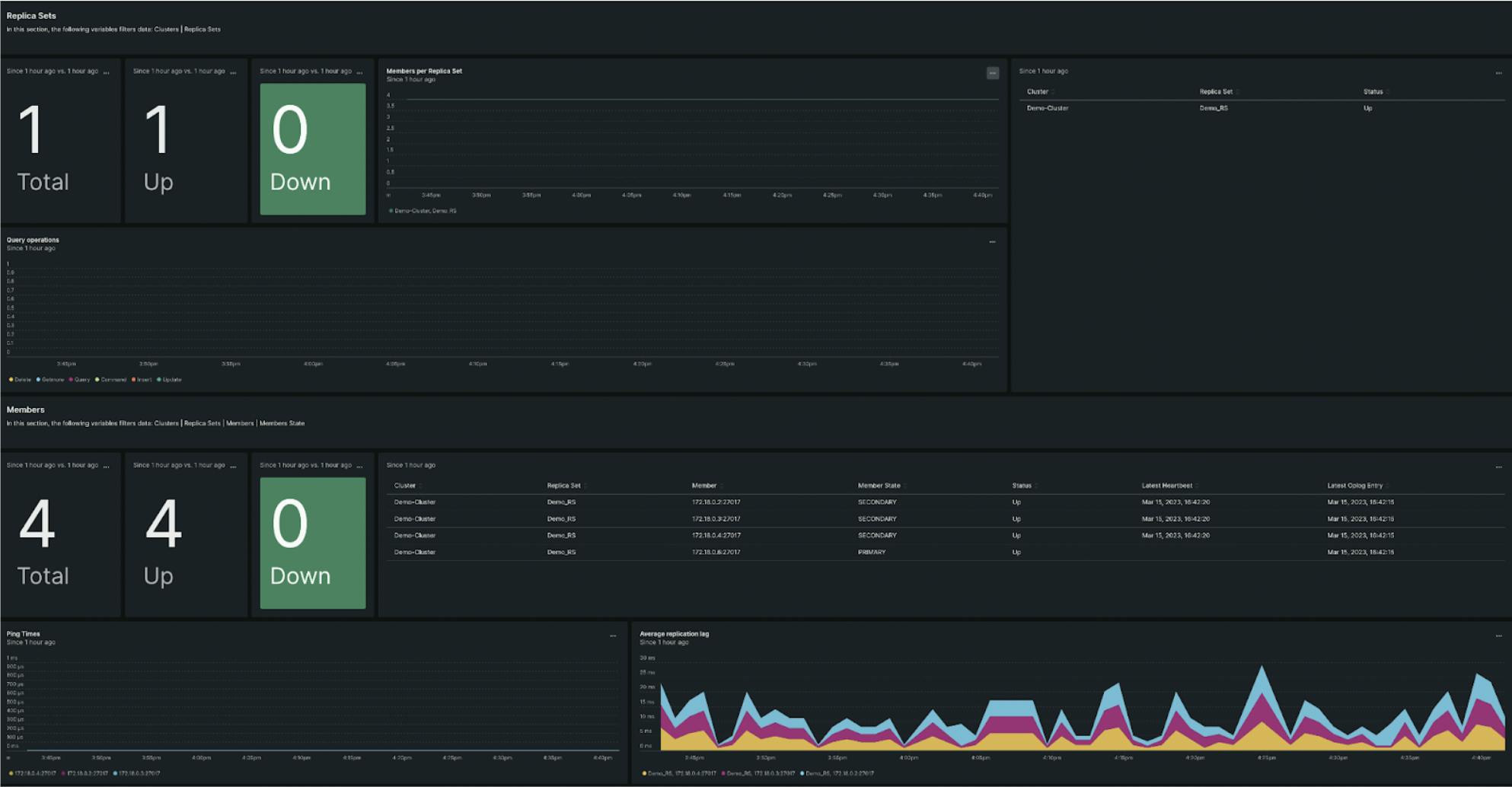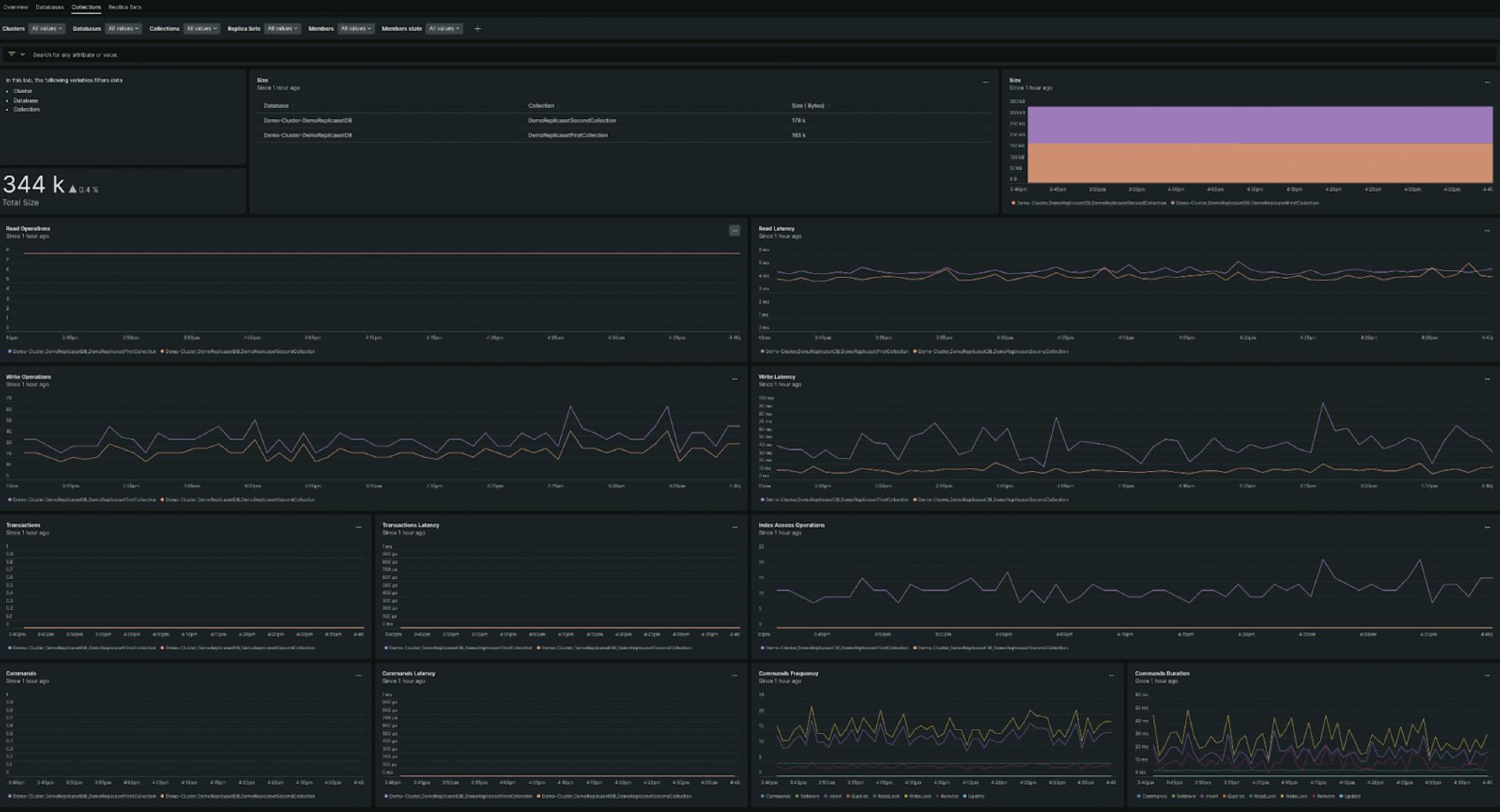 Intelligent alerting and notifications
The combination of MongoDB Atlas and New Relic empowers users to set up intelligent alerts and notifications tailored to their specific business requirements. Leveraging New Relic's alerting capabilities, users can create custom alert policies based on performance metrics and query patterns. Whether it's a sudden increase in response times or an unexpected spike in query access patterns, teams can receive timely notifications via email, Slack, or other preferred channels, enabling them to take immediate action.
Powerful dashboarding and reporting
Users can also take advantage of comprehensive dashboarding and reporting capabilities. With customizable dashboards and rich visualizations, users can gain real-time insights into the performance of their MongoDB clusters. Additionally, New Relic's reporting tools enable teams to generate detailed reports on database performance, query analytics, and overall system health, empowering them to make data-driven decisions and track improvements over time.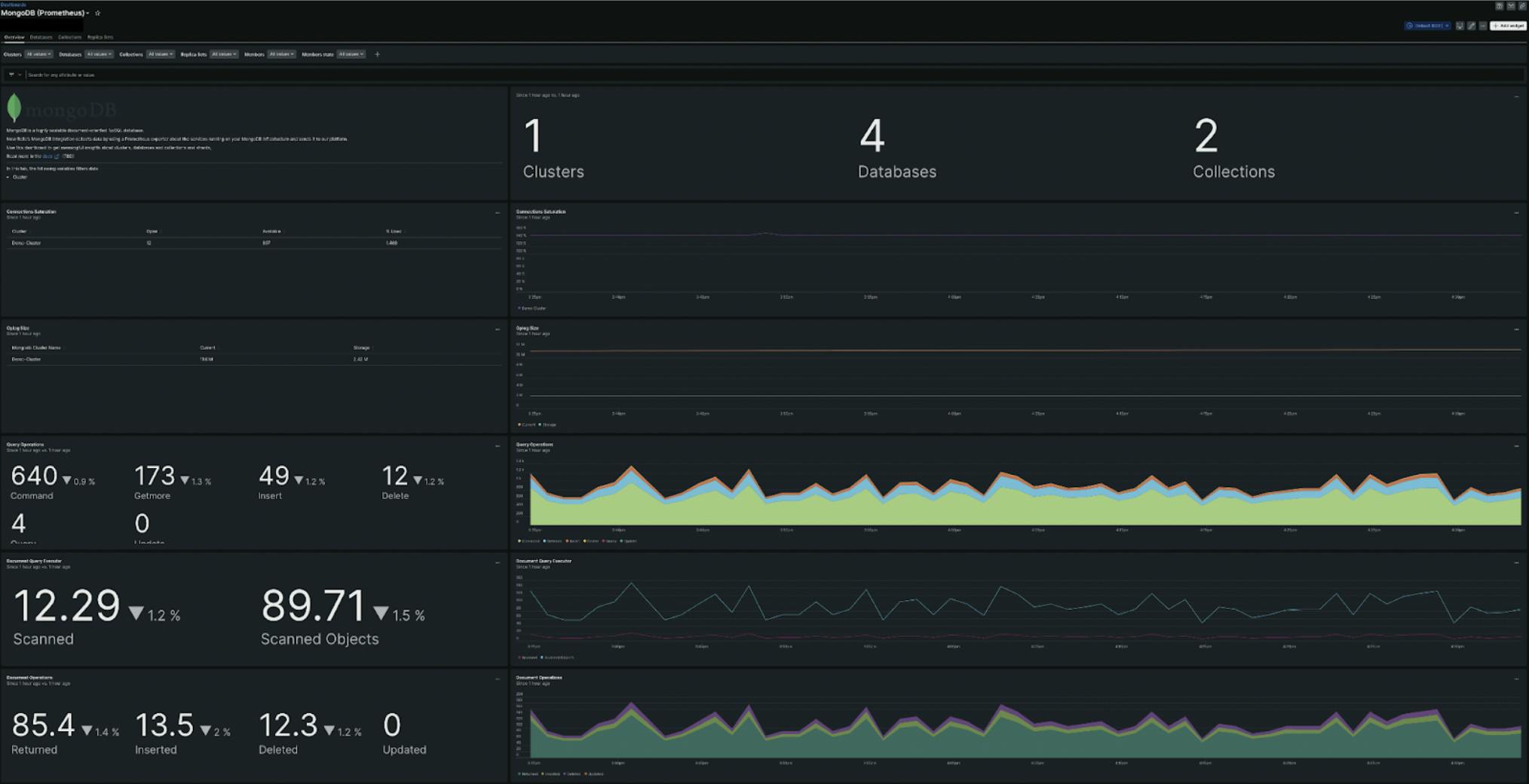 By combining the strengths of these two powerful platforms, users can now unlock a new level of control and efficiency in managing their MongoDB databases. From streamlined monitoring and analysis to improved troubleshooting and enhanced collaboration, this integration leads organizations to proactively optimize their applications, ensure scalability, and deliver exceptional user experiences. With MongoDB Atlas and New Relic working cohesively, businesses can stay ahead in today's rapidly evolving digital landscape, where performance and efficiency are key differentiators.
If you'd like to see the MongoDB Atlas and New Relic integration in action, sign up for MongoDB Atlas, our cloud database service, and learn more about New Relic's monitoring and observability capabilities.