Ambee's AI Environmental Data Revolution: Powered by MongoDB Atlas
Ambee, a fast-growing climate tech start-up based in India, is making waves in the world of environmental data with its mission to create a sustainable future. With over 1 million daily active users, Ambee provides proprietary climate and environmental data-as-a-service to empower governments, healthcare organizations, and private companies to make informed decisions about their policies and business strategies. Their comprehensive data encompasses emissions, pollen levels, air quality, soil conditions, and more, all crucial for driving climate action while positively impacting businesses' bottom lines.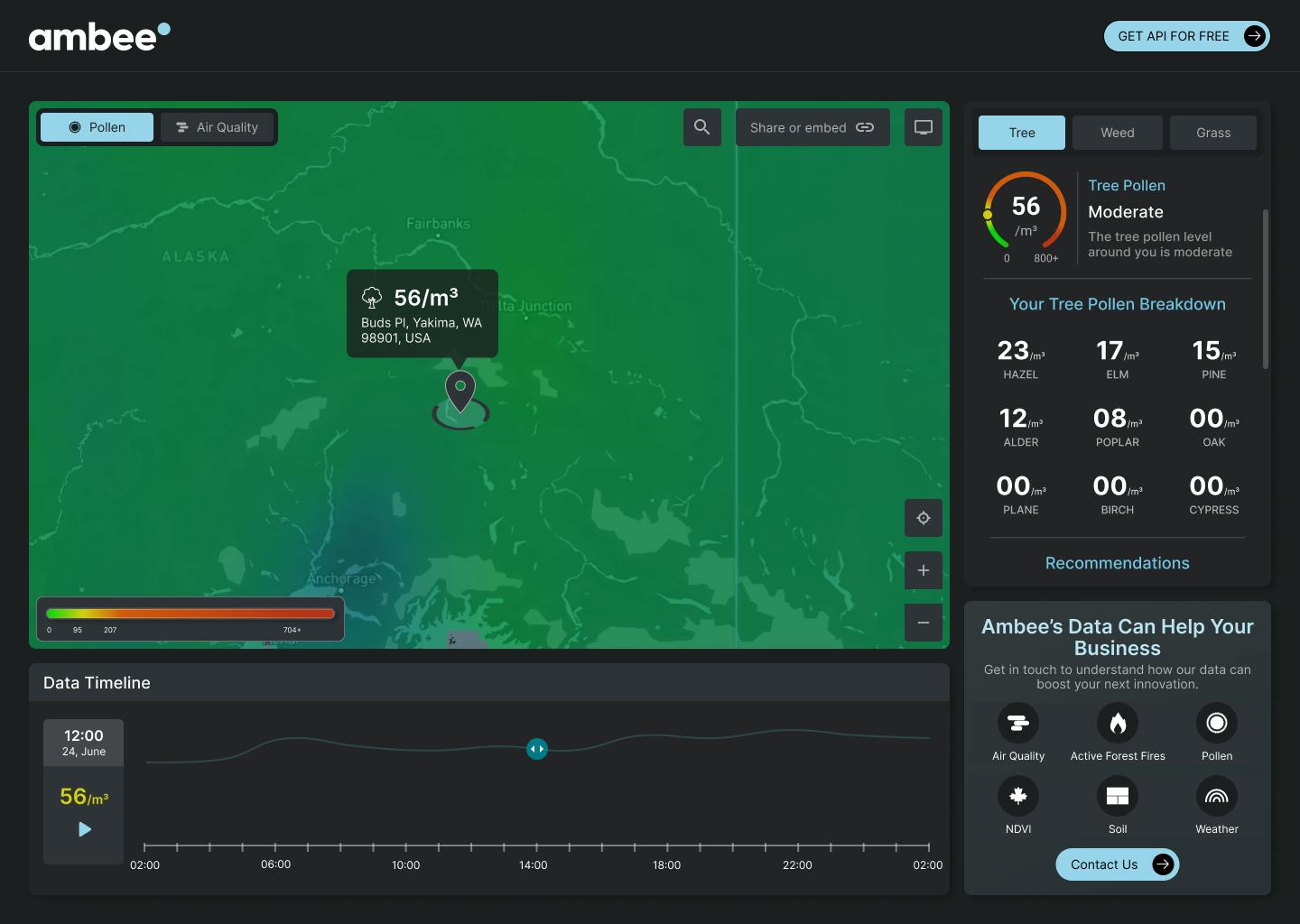 From the outset, MongoDB Atlas has been at the core of Ambee's database architecture, supporting their AI and ML models. Ambee needed something that could manage a vast and diverse data set. MongoDB's flexible document model proved to be a perfect fit, enabling them to store all their data in one centralized location and operationalize it for various use cases. On average, Ambee adds around 10 to 15GB of data every hour.
A significant advantage of MongoDB for Ambee lies in its ability to handle geospatial data, a critical element for their work. With data sourced from satellites, paid data providers, soil readings, airplanes, proprietary IoT devices, and much more, Ambee relies on MongoDB's geospatial capabilities to provide accurate and granular geographical insights. This precision is one of Ambee's key differentiators, setting them apart in the industry.
Ambee's use of artificial intelligence adds another layer of value to their data services. By running AI models on MongoDB Atlas, they not only deliver data-as-a-service to their clients but also provide intelligent recommendations. Ambee's AI-driven platform, Ambee AutoML, serves as a central repository, enabling developers with limited machine learning expertise to train high-quality models. This democratization of machine learning empowers a broader audience to harness its potential, crucial in Ambee's aim to fight climate change with data.
The practical application of Ambee's AI and data services is amazing. Ambee's data powers many companies across the Fortune 500, including Boots, Kimberly Clark, and many more, to support a variety of use cases. Be it personalized marketing or digital healthcare, Ambee's datasets have helped businesses worldwide achieve remarkable results.
For instance, Boots, a leading British health and beauty retailer, uses Ambee's data to identify regions where pollen and environmental factors trigger allergies. AI recommendations help allocate resources efficiently, enabling Boots to mitigate the impact of allergies and enhance their bottom line while aiding more individuals in need. Ambee has also made a US pollen and air quality map publicly available for anyone to check.
In another use case, Ambee employs AI models to forecast forest fires and their potential outcomes in the U.S. and Canada, providing organizations with critical warnings to protect lives and property in wildfire-prone areas.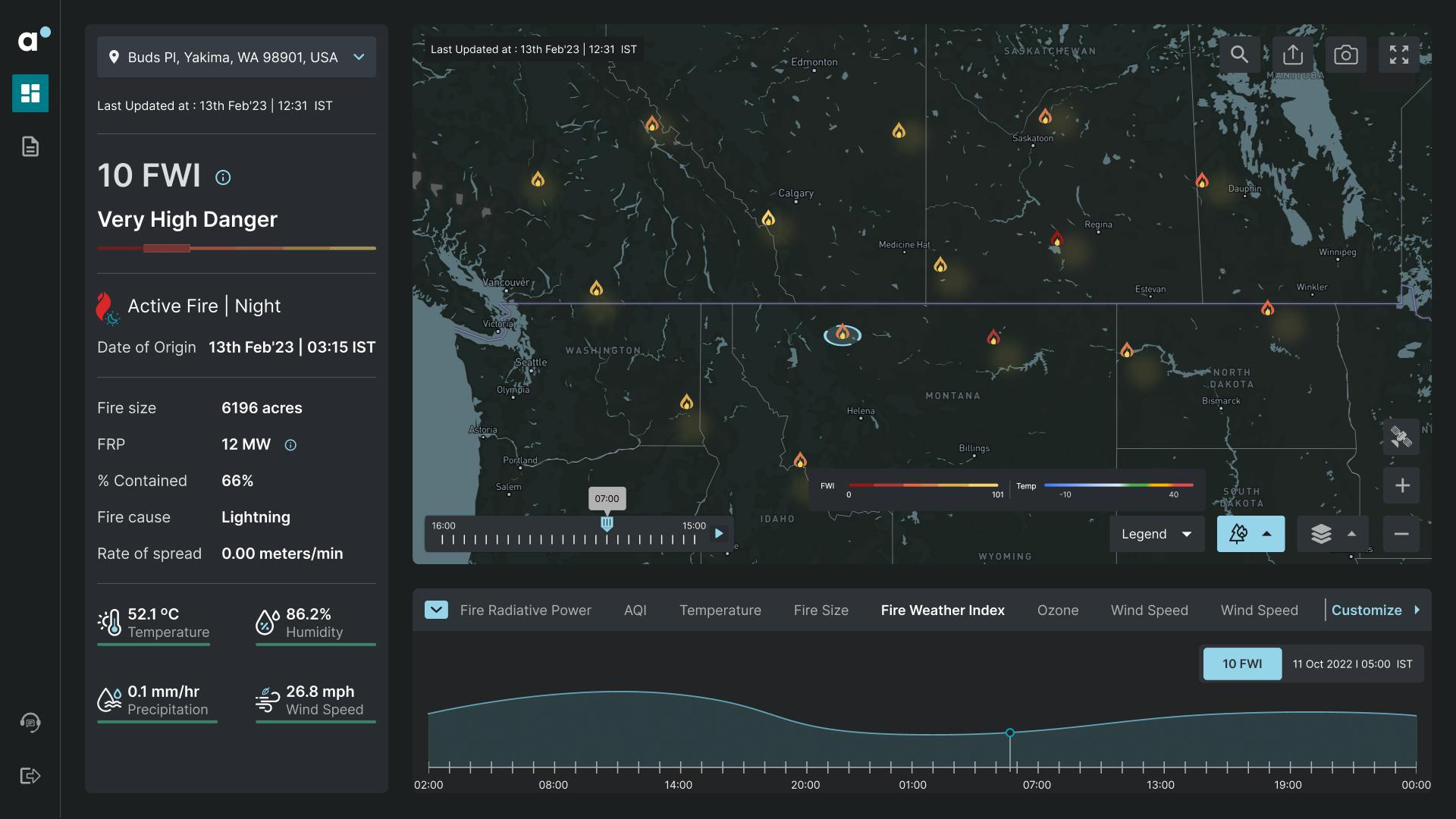 Ambee's future looks promising as they continue to grow covering more regions and incorporating more data, all of which makes its AI-powered services more powerful. The company's APIs are designed for ease of use, and to be as simple as possible for developers to get started with. This ease of use and extensive documentation is helping drive the popularity of the service. The MongoDB-powered APIs are getting more than 10 million calls every day.
Madhusudhan Anand, CTO Ambee said: "Our work with MongoDB Atlas showcases how we can create a sustainable future by providing easily accessible environmental data. MongoDB's unique capabilities in handling diverse data and geospatial information have been instrumental in our success. Together, we are shaping a greener world."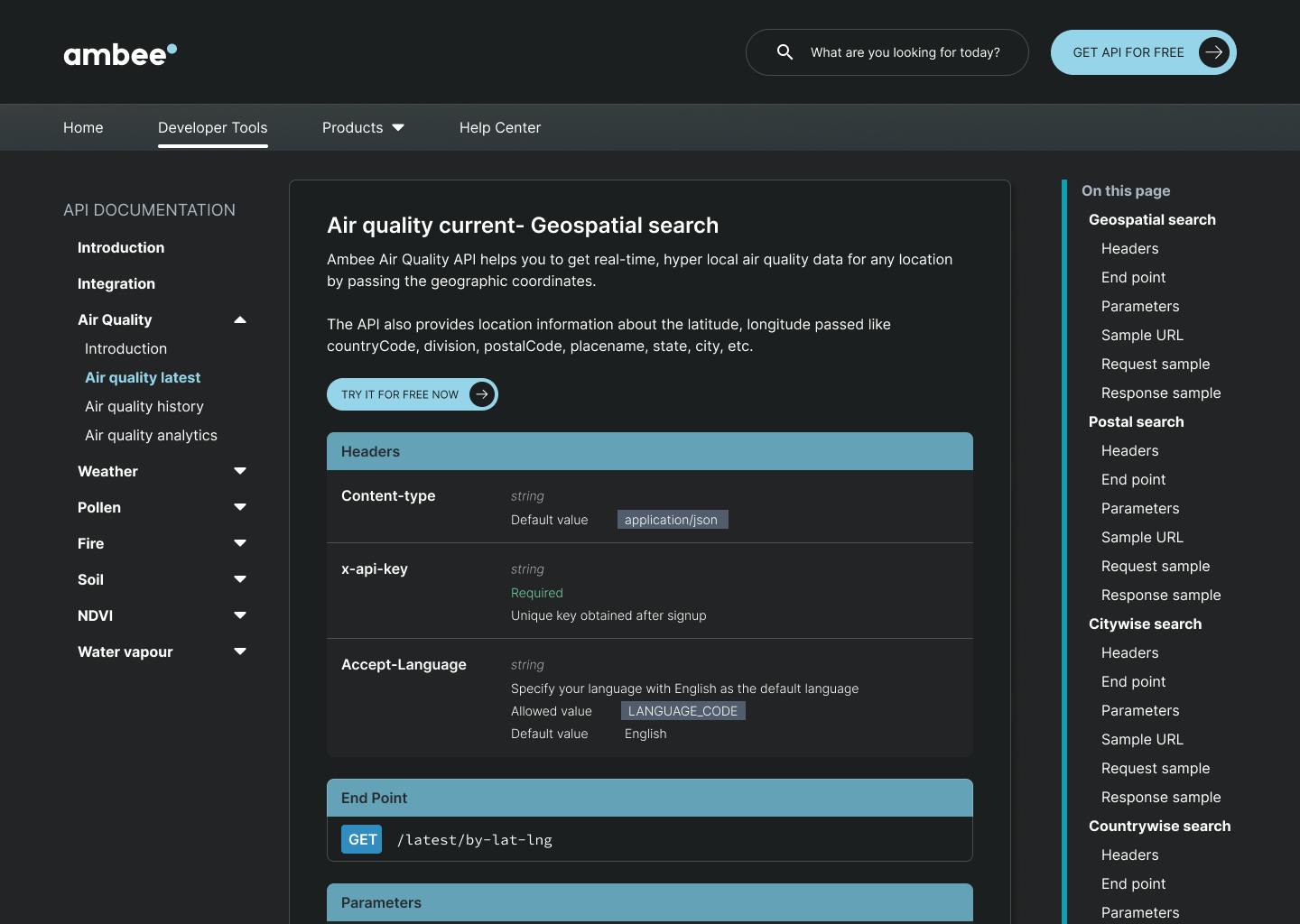 As Ambee's popularity and impact continue to grow, its suite of data-driven products is expanding substantially. The company will soon be launching a number of sophisticated tools and platforms to help businesses take their operations to the next level. The next big piece will be C6—a carbon management and accounting platform. Ambee aims to help companies measure, report, and reduce their digital emissions. This will be followed by a programmatic advertising tool that can run campaigns based on environment triggers.
All of which will be powered by MongoDB Atlas. And to unlock these innovative AI solutions, Ambee's team is looking to take advantage of the full developer data platform. For example, using MongoDB Atlas Federated Queries and Atlas search to make 70TB of exclusive environmental data operational.