2022 MongoDB Corporate Sustainability Report Published
Environmental, social, and corporate governance (ESG) has become a buzz phrase in today's hyperactive equities market. But at MongoDB, the values encapsulated in ESG — sustainability, employee engagement, diversity and inclusion, cybersecurity, and environmental impact — are more than corporate window dressing. They're core values that we embody through the diversity of our backgrounds, lived experiences, perspectives, and approaches to problem-solving.
Today we published our second Corporate Sustainability Report. Here are a few of the highlights from the report that illustrate our commitment to corporate sustainability.
Future of work
Our results validate our commitment to corporate responsibility. We continue to add thousands of new MongoDB Atlas customers every year, driving tremendous revenue to our bottom line, and necessitating the rapid growth of our employee base. At the same time, as we continue to identify and hire exemplary talent to fill critical roles across the organization, we're adapting our work model to suit remote, hybrid, and flexible schedules where it's appropriate for the business and our employees.
While we established a "return to work" strategy prior to the rollout of the first COVID-19 vaccines, we've maintained flexibility in adjusting it as new epidemiological data emerges. We delayed our return to office date several times due to the emergence of the Delta and Omicron variants, and officially implemented our future of work framework starting on April 4, 2022.
Going forward, we believe that the future of work will be hybrid. During the pandemic, employees in all industries have come to appreciate the flexibility that comes with remote work. Our employees don't need to be in the office five days a week, but we do value in-person interaction as an important tool for building our company culture. In-person contact helps build stronger relationships, facilitates a deeper connection to a company's mission and goals, and improves collaboration, mentorship, and development. We believe that companies that find the right balance between in-person and remote work will have a competitive advantage in the market for talent.
Embracing the power of differences
It's only through the expression of diverse opinions that great ideas can emerge. Since our founding in 2007, we've been committed to attracting, retaining, and developing diverse talent. But it's not enough to attract top talent — we have to create an environment where all employees feel like they have a seat at the table and that their voices will be heard. We believe this is the right approach from a corporate and personal responsibility perspective, and from a business perspective. Organizations with higher levels of diversity also display higher rates of innovation and growth.
We don't just advocate for diversity, we invest in it through diversity sourcing teams, recruitment marketing campaigns, and by building key external partnerships to help us find and develop high-potential employees from underrepresented groups. We've also signed the Corporate ParityPledge®, and in doing so committed to interviewing at least one qualified female candidate for every open role at the vice president level and above, as well as for every additional directorship on our Board of Directors.
As a Nasdaq-listed company, MongoDB meets the diversity criteria of the Nasdaq Board Diversity Rules. These rules impose disclosure requirements on companies to have, or publicly disclose why they do not have, at least two diverse directors, including at least one self-identified female director and one director who self-identifies as an underrepresented minority or LGBTQ+. The rules also require companies to publicly disclose board diversity statistics using a standardized format on an annual basis. These requirements have been standard operating procedure at MongoDB since we've been a public company, before the rules were even codified.
We're also proud of our employee-led affinity groups, which play an important role in our overall company culture. Affinity groups bring together employees with similar backgrounds, interests, and goals to build community and connections, and offer networking and professional development opportunities to their members. They also help us raise awareness of issues unique to their members' experiences, and they partner with management to build an inclusive work environment.
Finally, as part of our commitment to pay equity, we design compensation packages based on market data that includes job role, experience, geographic market, and performance. And we're constantly reviewing our compensation practices and processes for fairness and efficacy.
Commitment to privacy and security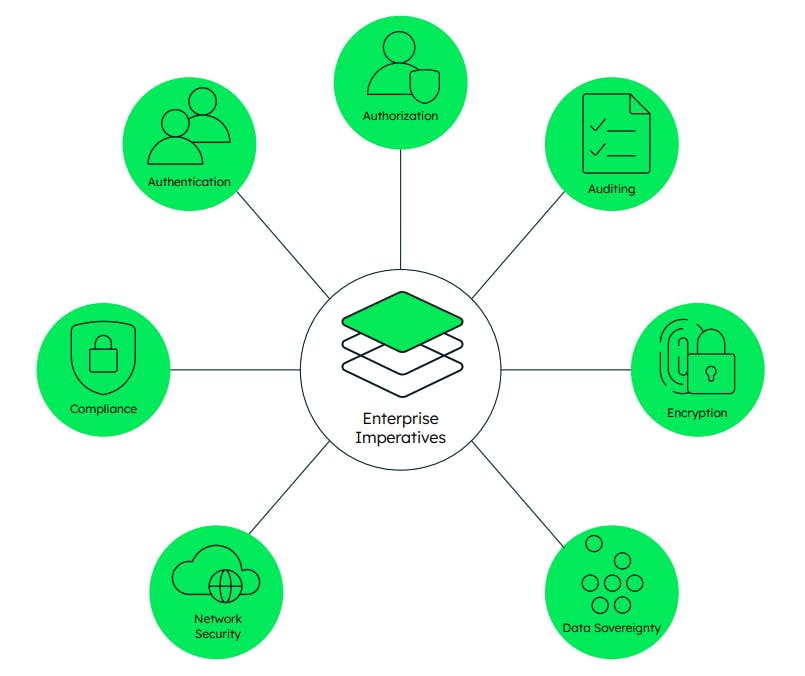 We take great care in the security of customer data in our services and infrastructure. That's why we submit to annual independent verifications of our platform security, privacy, and compliance controls, and we strive to improve our security posture daily. Our engineering and operating procedures are regularly audited by independent third parties. As a result of our efforts to adhere to the highest cybersecurity standards, we received several new certifications and attestations from a number of industry bodies in 2022, including ISO/IEC 27017:2015 and 27018:2019 certifications, which focus on cloud-specific security and personal data protection, and Cloud Security Alliance (CSA) Security, Trust, Assurance, and Risk (STAR) Level 1 and Level 2 certifications.
Our strong and growing focus on standards conformance and compliance is also meant to help our customers meet their regulatory and policy objectives. We adhere to the GDPR principles of privacy by design and privacy by default. We have a highly qualified global Privacy Counsel and Data Protection Officer with expertise in the rapidly evolving global landscape of privacy law, policy and practice, including not only GDPR in Europe but also existing and emerging privacy regimes in the United States, Canada, Brazil, and elsewhere.
Our Audit Committee receives regular updates on cybersecurity threats to our business and mitigation processes. In addition, on a quarterly basis, certain members of our Board of Directors meet with our Chief Information and Security Officer and other senior technology executives to perform in-depth reviews of relevant cybersecurity matters and report back to the Board as a whole regarding the matters reviewed.
Environmental footprint
Although our direct impact on the environment is relatively small, we strongly believe that we have a role to play in environmental sustainability. We continue to evaluate our direct and indirect emissions footprint and are designing programs to reduce the impact that our broader value chain has on the environment.
MongoDB, as a software company, produces limited carbon emissions. The vast majority of our carbon footprint is attributable to emissions related to our value chain. The largest contribution comes from our cloud partners' data centers, including Amazon Web Services, Microsoft Azure, and Google Cloud. Our major cloud partners are all actively working to reduce their carbon footprints, and those efforts will help reduce MongoDB's own.